CSIRO and BOM have known for at least 70 years that Australia was much hotter prior to 1910, so they erased all of the inconvenient data.
"Australian climatic data show that, for the period 1911-1950, the summer rainfall over much of the southern part of the continent was considerably greater than in the previous 30 years and, for the same season, mean daily maximum temperatures in the interior were appreciably lower."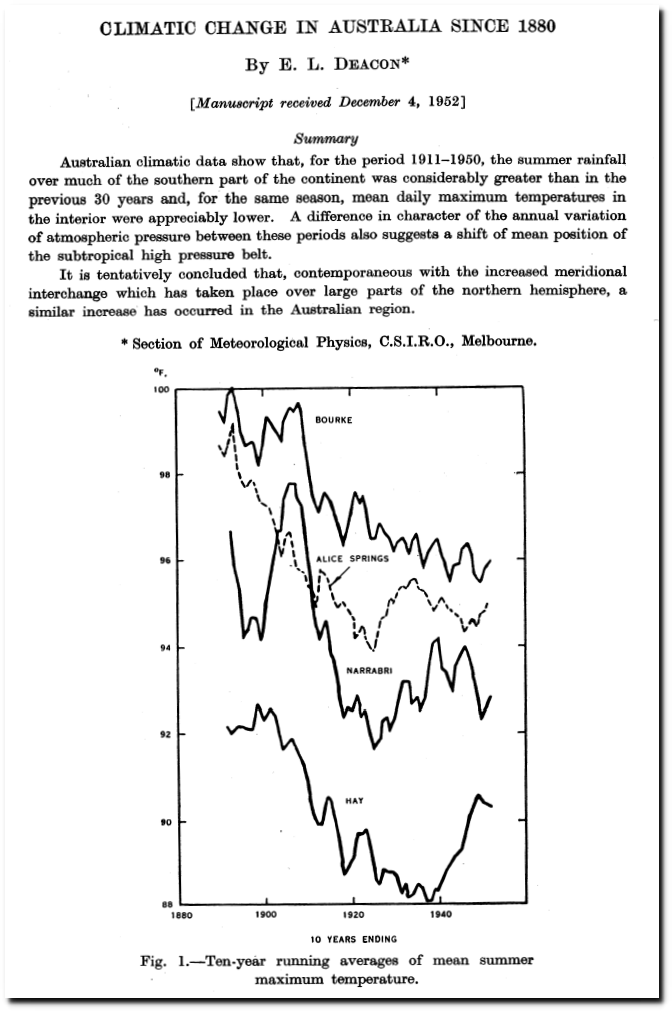 CLIMATIC CHANGE IN AUSTRALIA SINCE 1880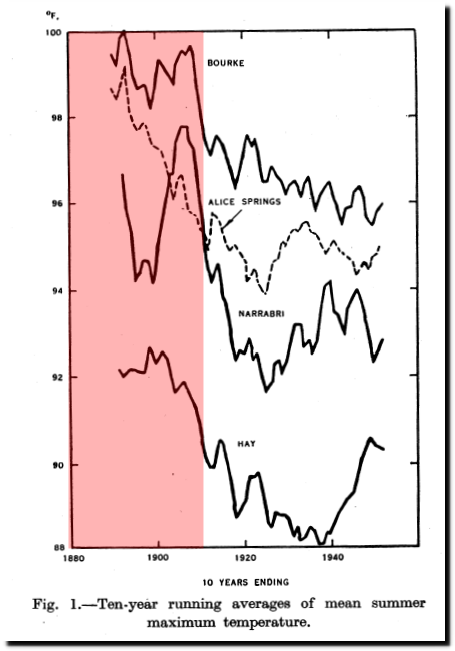 Bourke has had 841 days over 110F since 1872, half of which occurred before 1915.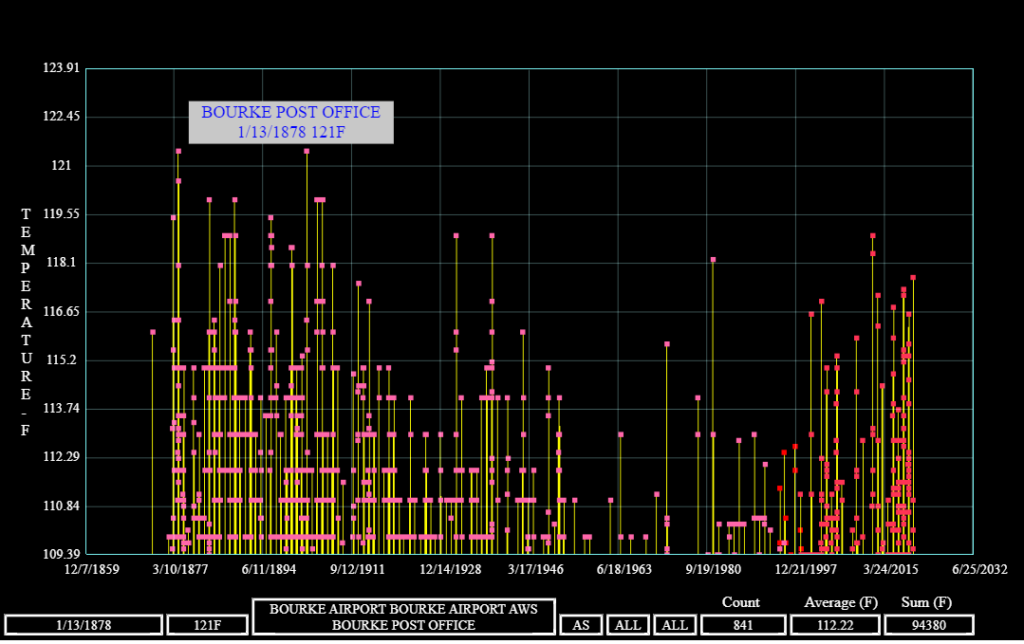 "In February, 1892, Balranald recorded 125deg. ; in January, 1896, Brewarrina 123: December, 1879, Coonabarabran 125.6 ; Deniliquin 121.1 in January, 1878 ; and Euston 124.8 in December, 1897"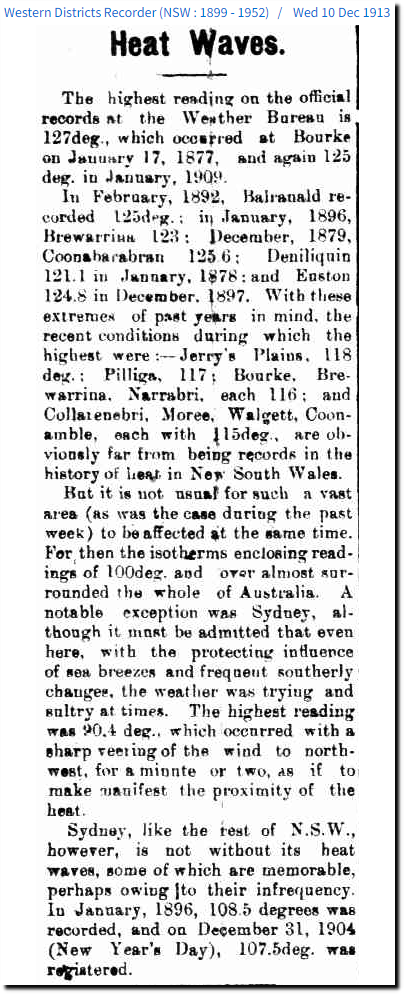 10 Dec 1913 – Heat Waves. – Trove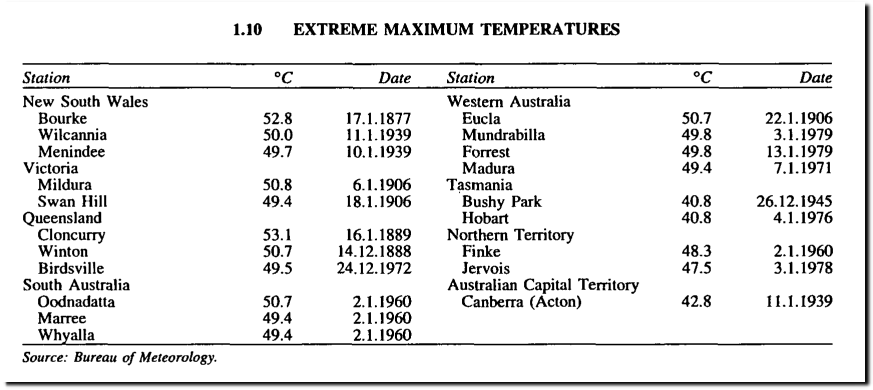 The Australian Bureau of Meteorology made all of these temperature records disappear by hiding temperature data before 1910.
Climate change and variability: Tracker: Australian timeseries graphs