"Barbados Prime Minister Mia Mottley called for a massive overhaul of international development loans and a 10 percent tax on fossil fuel companies, which she said made "$200 billion in profits in the last three months." "I don't need to repeat the horror and the devastation wrecked upon this Earth over the course of the last 12 months since we met in Glasgow," Mottley said. "Whether the apocalyptic floods in Pakistan or the heat waves from Europe to China or indeed in the last few days in my own region, the devastation caused in Belize by Tropical Storm Lisa or the torrential floods a few days ago in St. Lucia."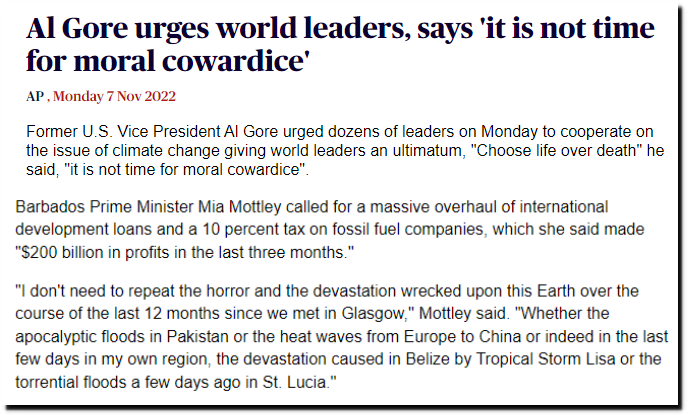 Al Gore urges world leaders, says 'it is not time for moral cowardice' – Sharm El-Sheikh – COP27 – Ahram Online
Barbados has been destroyed several times by some of the strongest hurricanes on record.
"Retired meteorologist, Deighton Best, said the hurricane which struck on August 10, 1831 was perhaps the most powerful ever to hit Barbados. "I would rate the winds at 200 miles per hour"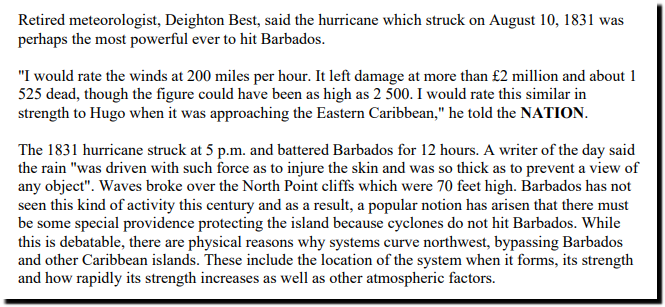 "It passed over the ill fated island of Barbados on the night of the 10th inst. and in eight hours left it desolate, covered with ruins and dead bodies

Private letters estimate the number of lives lost at between four and five thousand"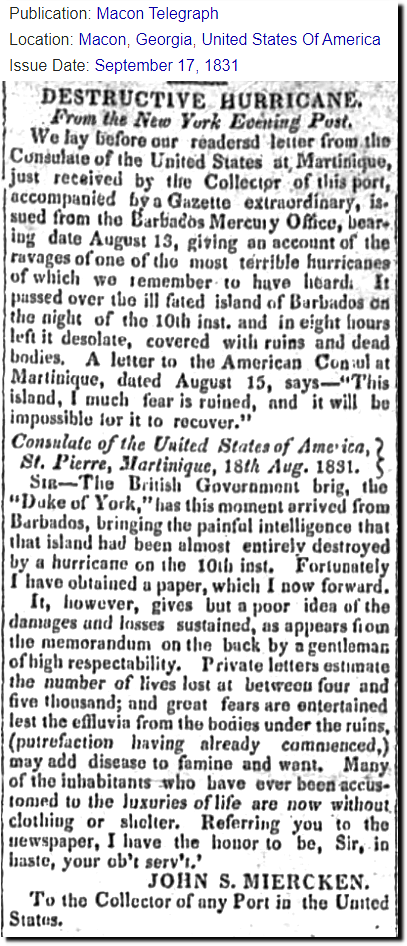 Macon Telegraph, Sep 17, 1831, p. 7 | NewspaperArchive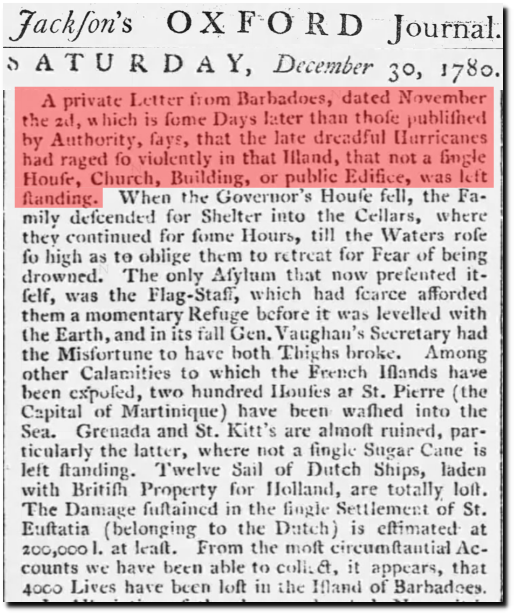 30 Dec 1780, 2 – Jackson's Oxford Journal at Newspapers.com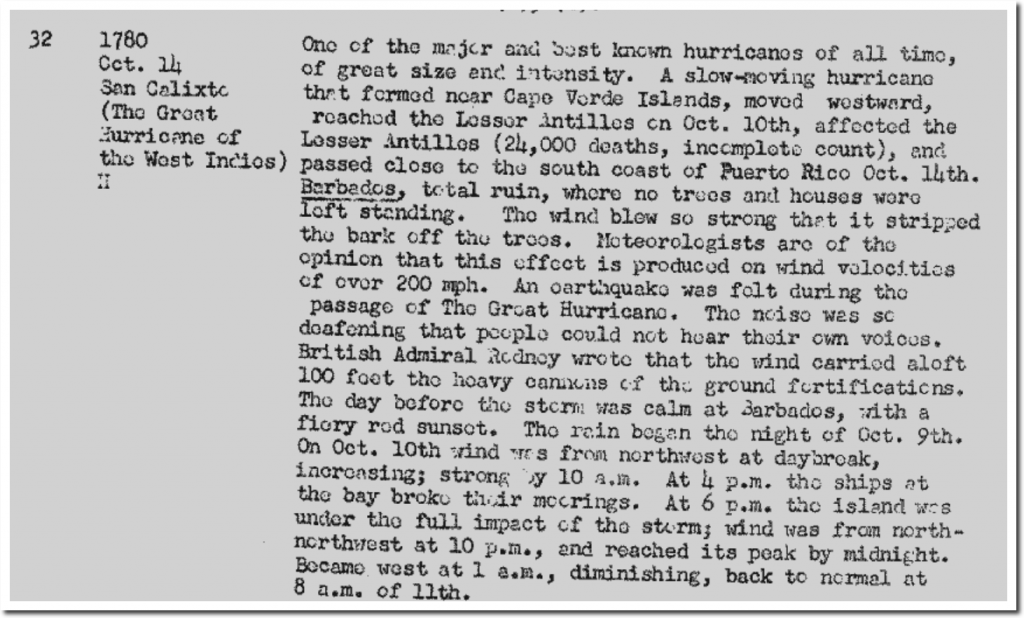 http://www.aoml.noaa.gov/hrd/data_sub/perez_11_20.pdf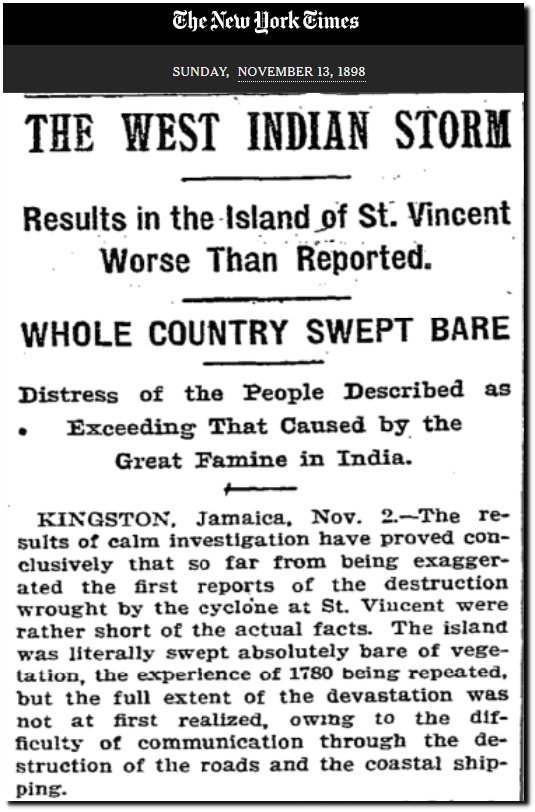 TimesMachine: November 13, 1898 – NYTimes.com
On May 19, 1780 the sky was black as night in New England due to massive wildfires in Canada.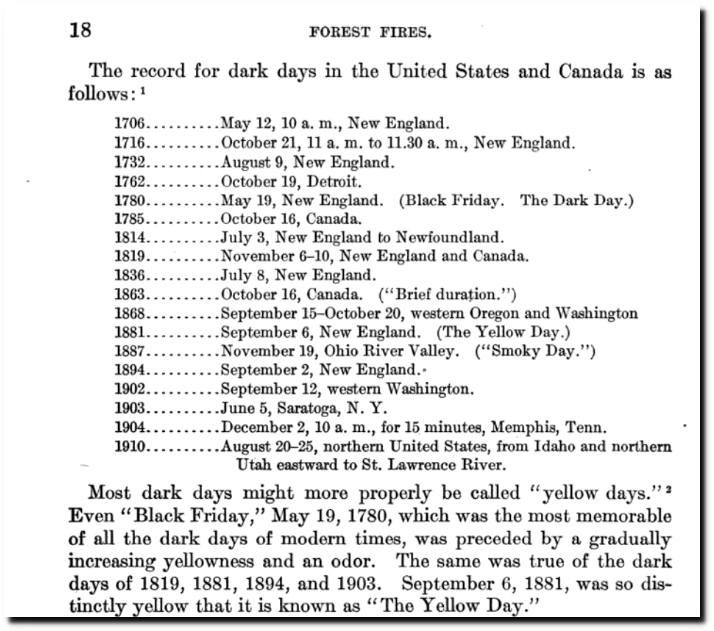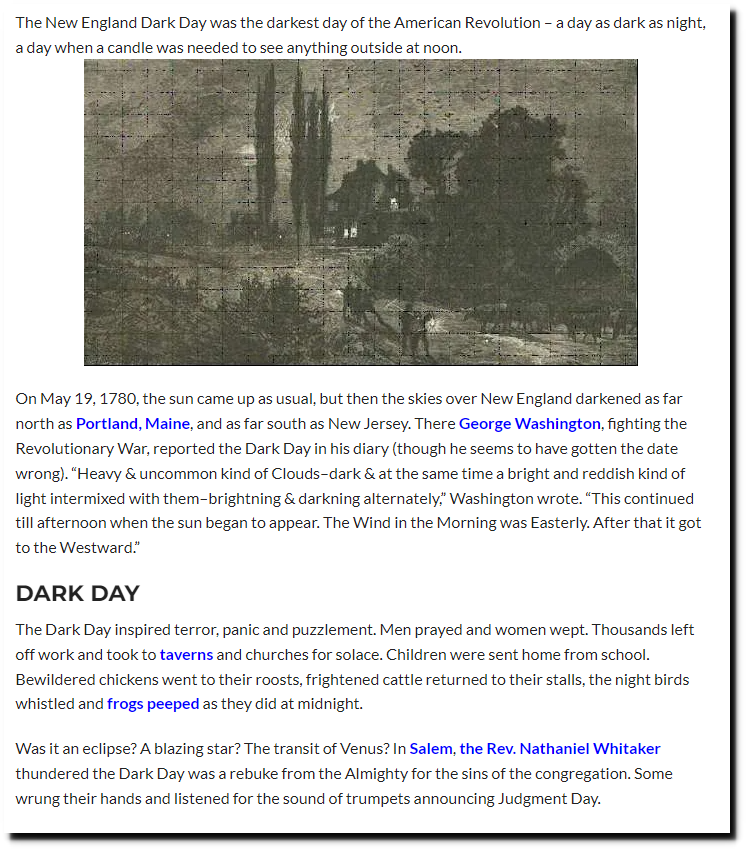 The New England Dark Day, May 19, 1780 – New England Historical Society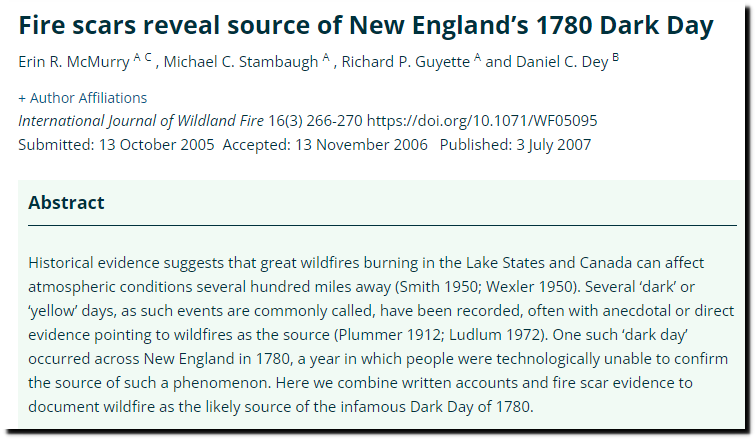 CSIRO PUBLISHING | International Journal of Wildland Fire
That year also brought the deadliest Atlantic Hurricane and the third deadliest Pacific typhoon.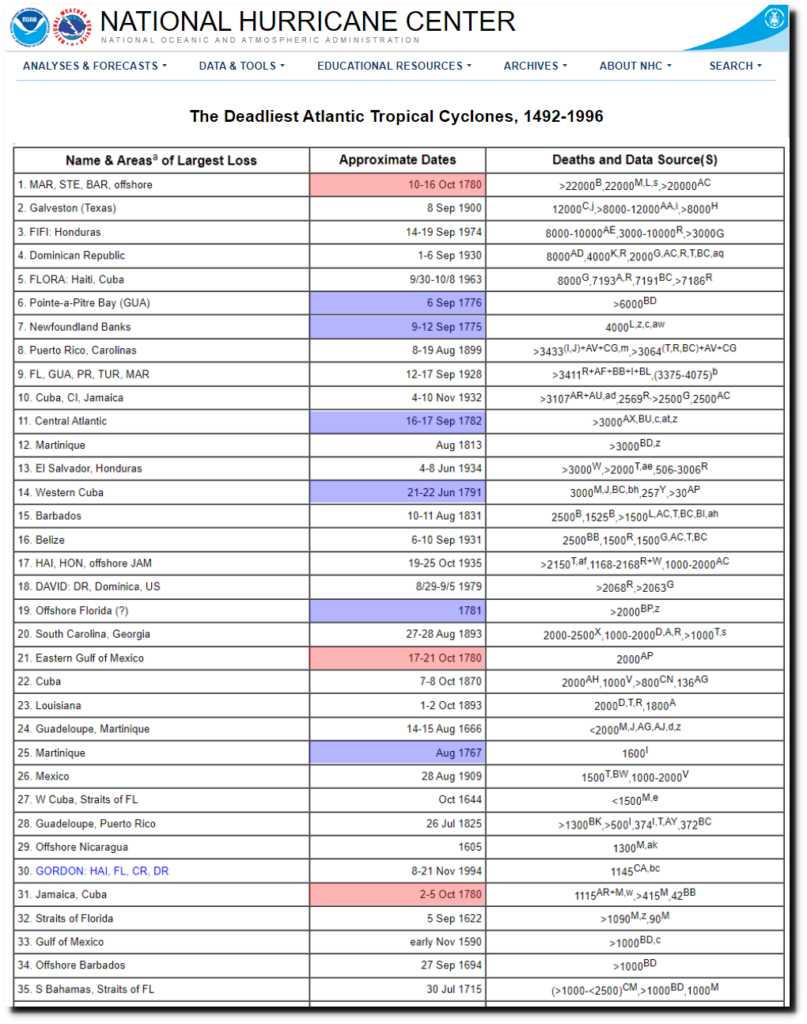 The Deadliest Atlantic Tropical Cyclones, 1492-1996





Mother Nature's Fury: 10 Devastating Historical Hurricanes, 1502-1780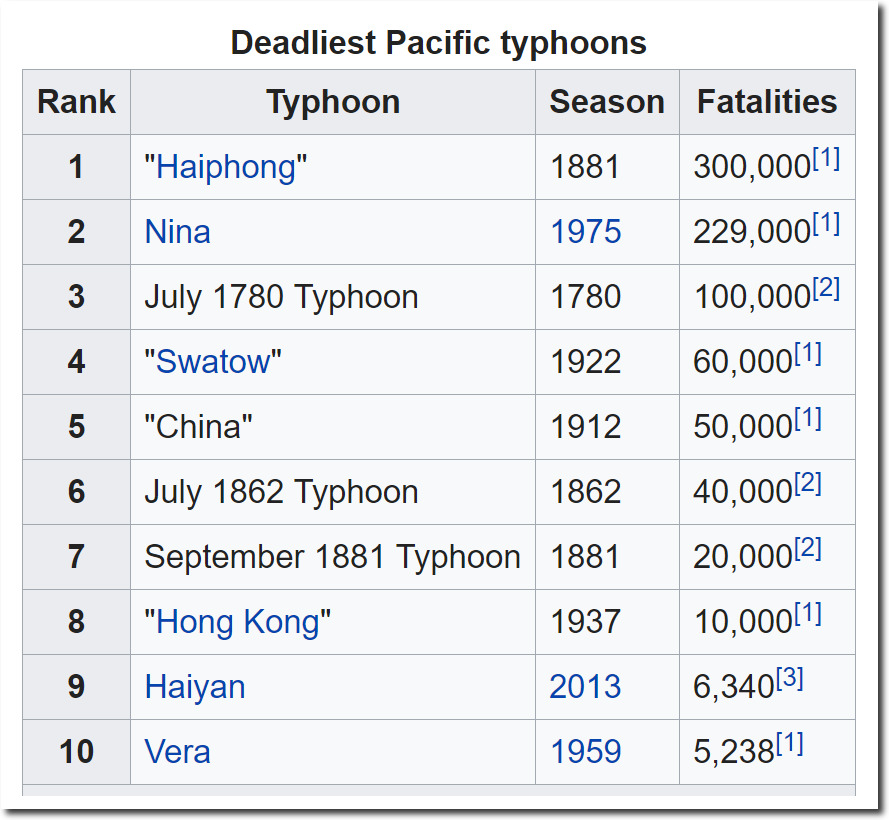 Template:Deadliest typhoons – Wikipedia
East Pakistan (Bangladesh) was hit by the deadliest storm on record in 1970 near the peak of the global cooling scare.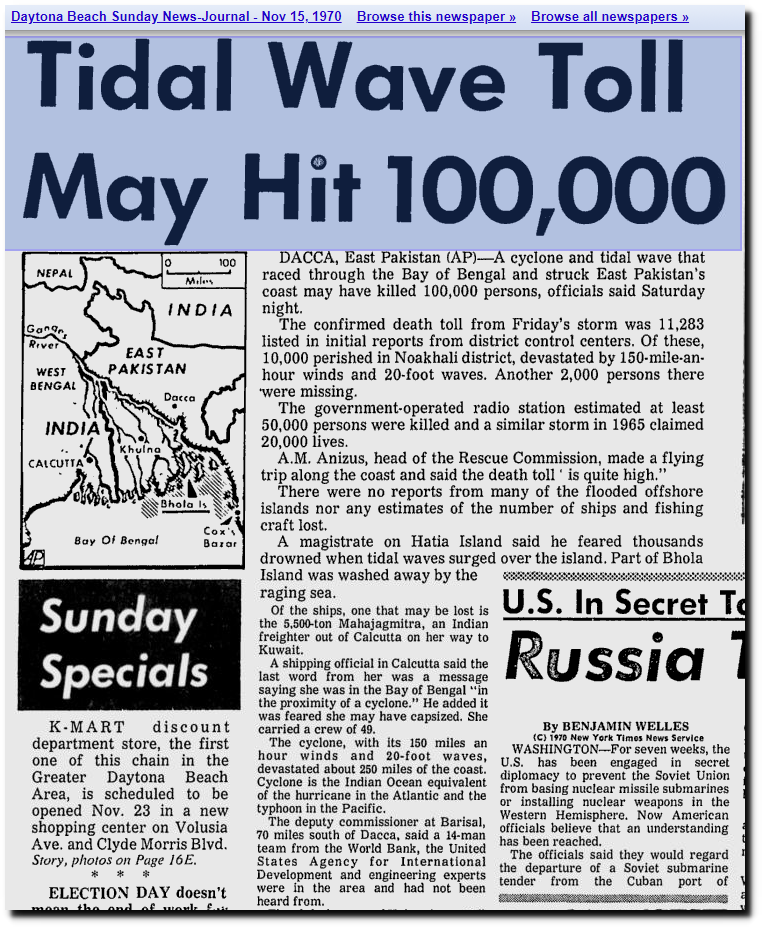 Daytona Beach Sunday News-Journal – Google News Archive Search

World's deadliest tropical cyclone was 50 years ago | World Meteorological Organization
"The highest storm surge in the past century from a Bay of Bengal cyclone occurred during the Great Bhola Cyclone of 1970, when a storm surge of 34.8 feet (10.6 meters) roared inland during one of the highest high tides of the year (Karim and Mimura, 2008; Shrestha, 1998). The death toll from the cyclone was the highest in human history, estimated at 300,000 – 550,000."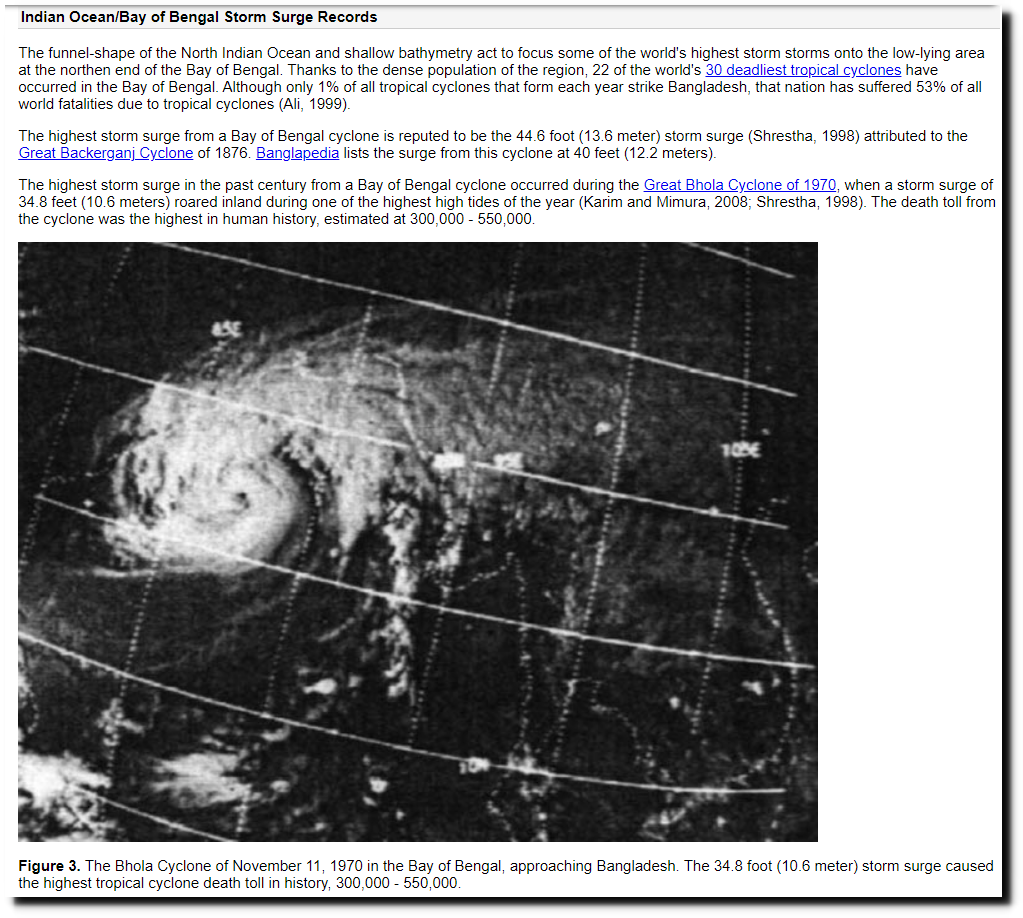 World storm surge records : Weather Underground
U.S. and Soviet Press Studies of a Colder Arctic – The New York Times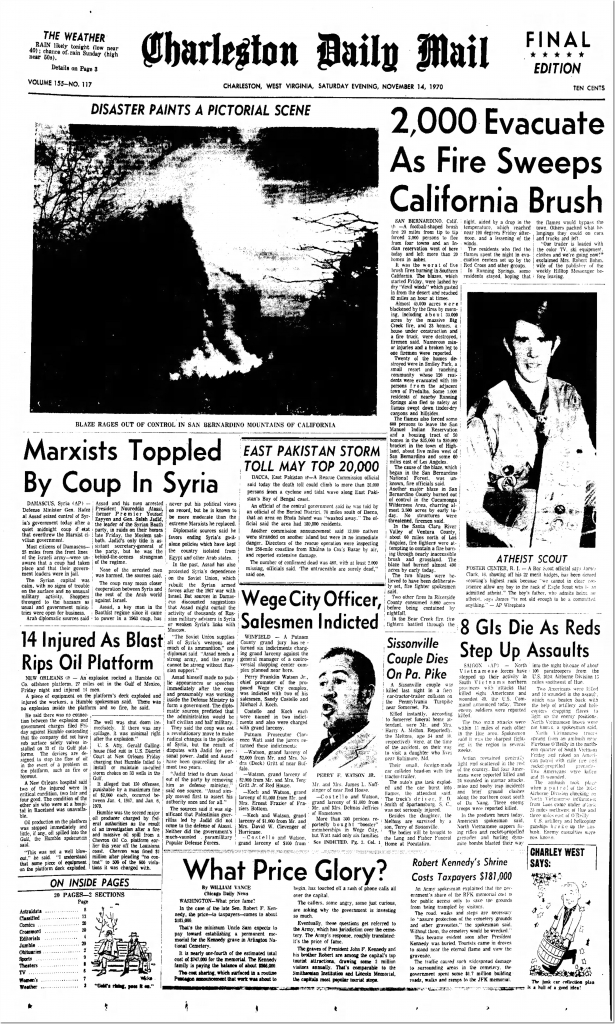 14 Nov 1970, Page 1 – The Charleston Daily Mail at Newspapers.com
he Red Cross described 1927 as the worst year in history, with 111 disasters – including 29 tornadoes, 24 floods, 9 hurricanes and 23 fires.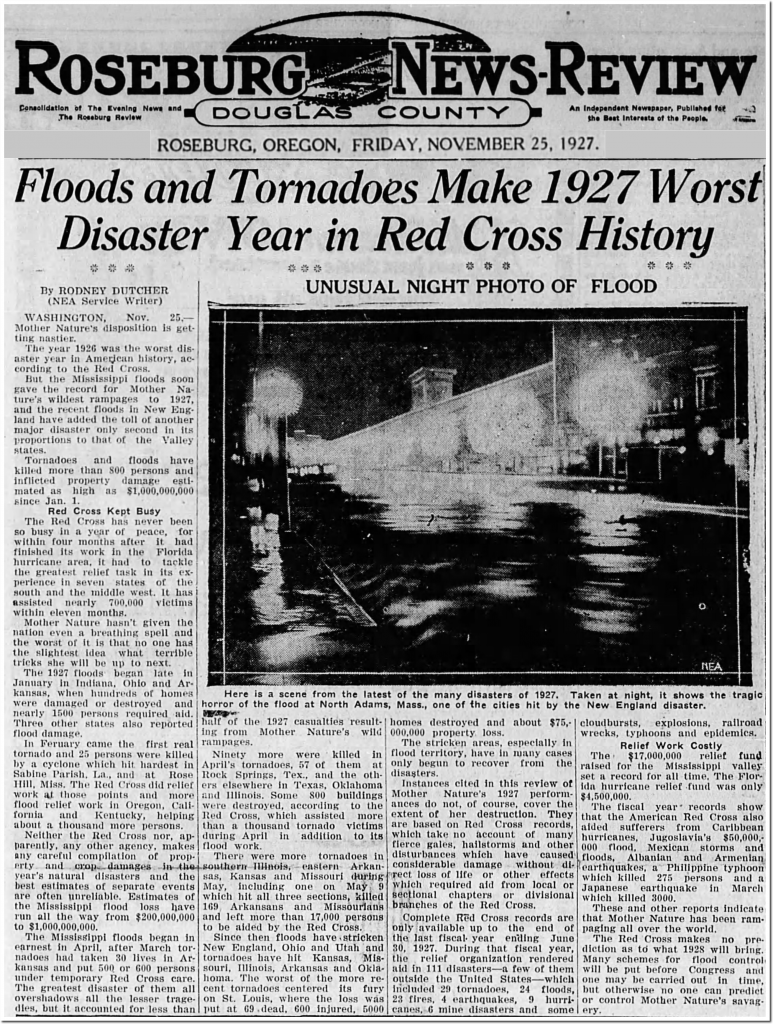 25 Nov 1927, Page 7 – The News-Review at Newspapers.com
St. Louis was destroyed by a tornado.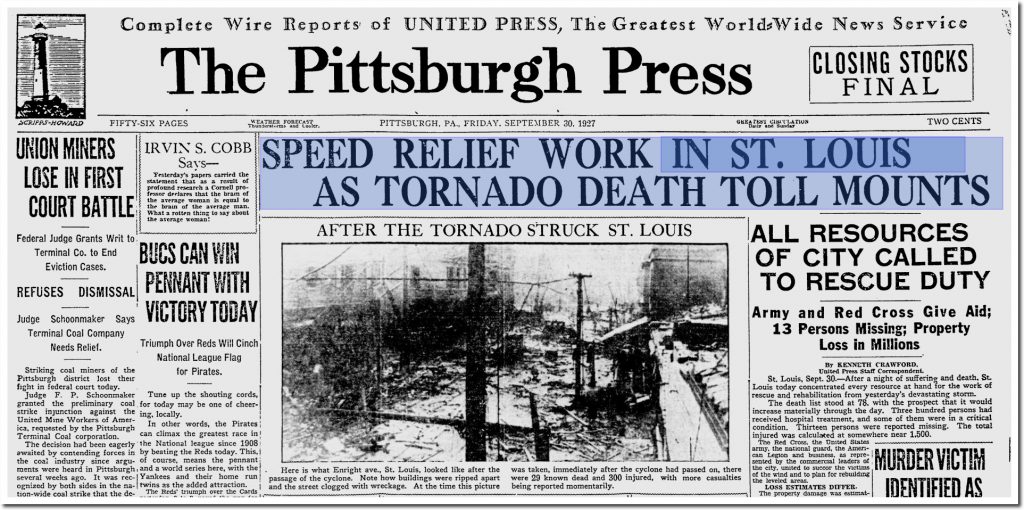 The Pittsburgh Press – Google News Archive Search
November flooding wiped out more than 1,000 bridges in Vermont, and drowned the Lieutenant Governor.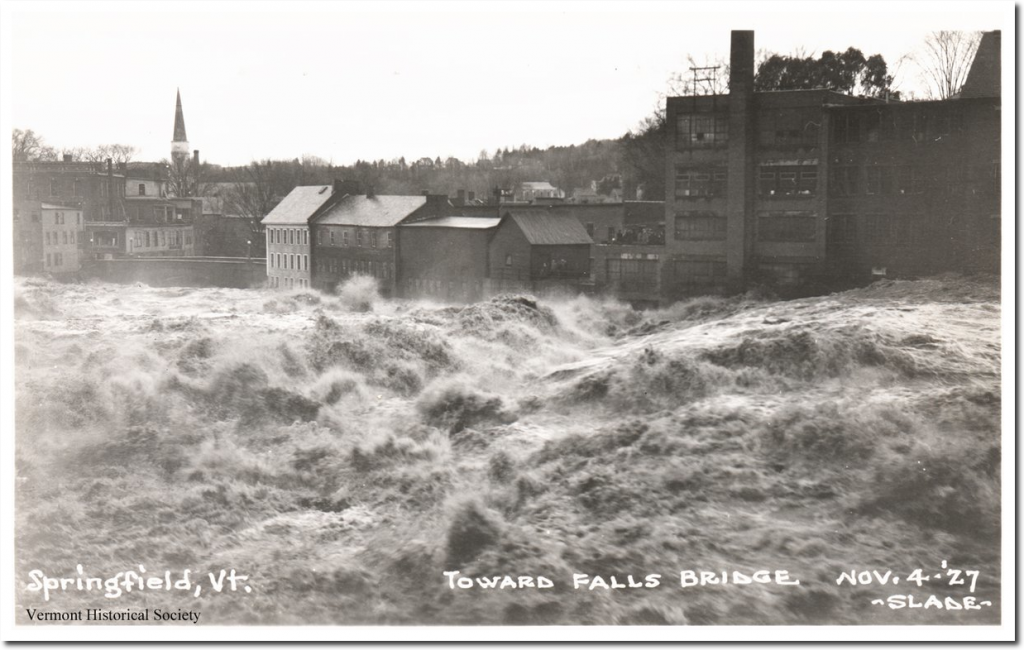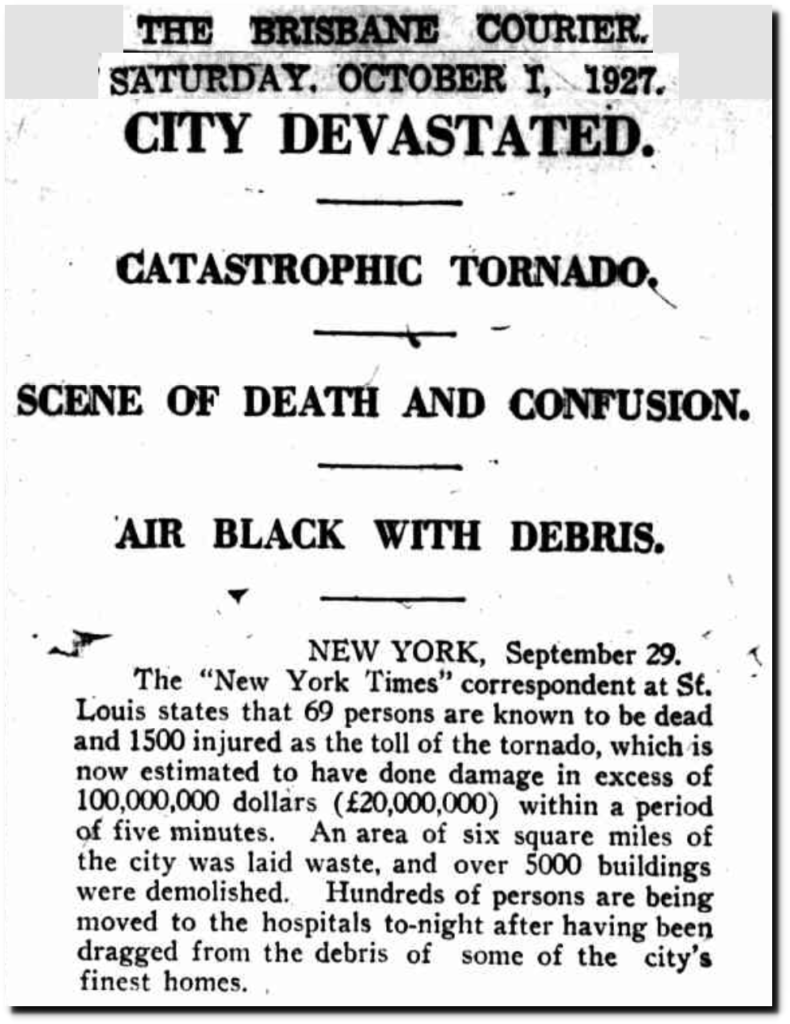 01 Oct 1927 – CITY DEVASTATED. – Trove