Fox News says New York received record rain
"Friday's deluge dropped 8.05 inches of rain at JFK Aiport, making it the wettest day on record, beating Hurricane Irene's daily record set back on Aug. 14, 2011, the National Weather Service said. Widespread rain totals of 4 to 6 inches were New York City, Long Island and Hudson Valley, with locally higher amounts in excess of 7 inches of rain.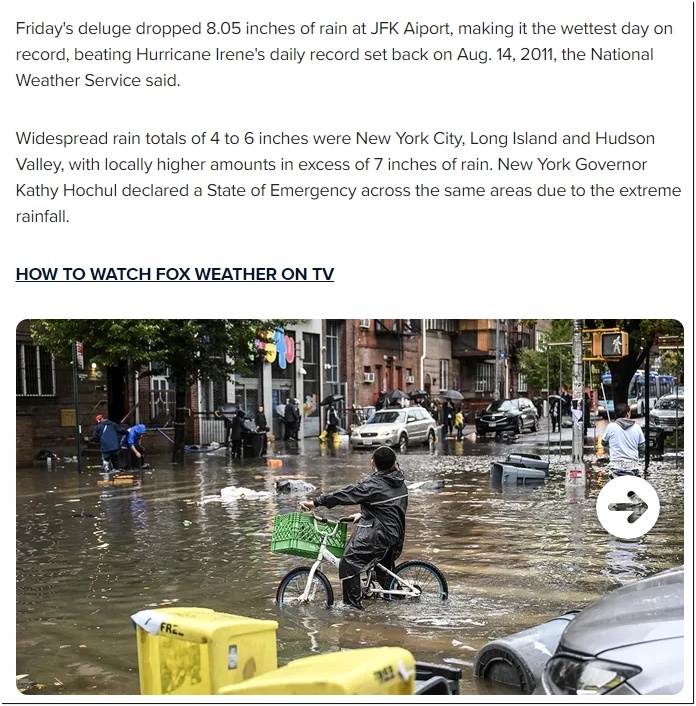 Parts of New York see wettest day on record as life-threatening flooding submerges subways, streets
On October 8, 1903 New York received 10.04 inches of rain.
"Horses Drowned in Brooklyn and Human Beings in Peril."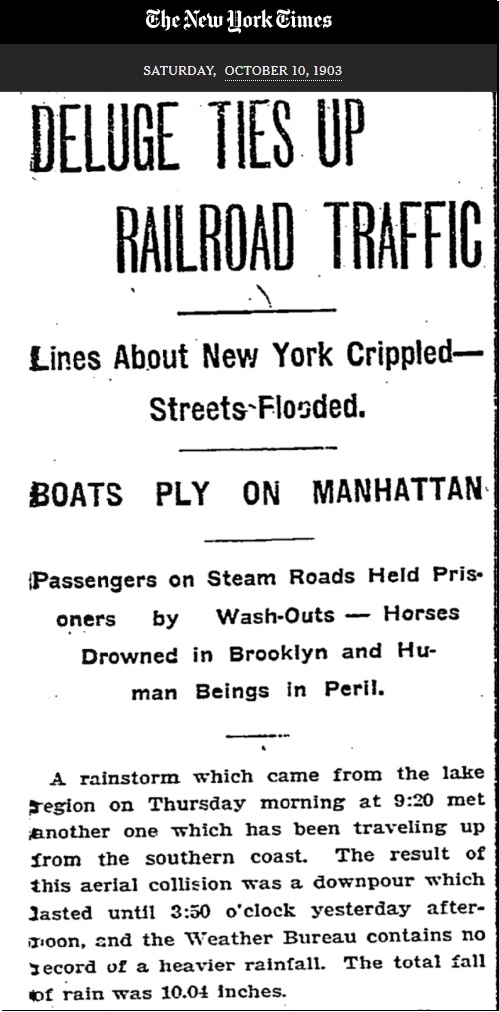 TimesMachine: October 10, 1903 – NYTimes.com
A few weeks earlier in 1903 was the only known hurricane to have made landfall in New Jersey.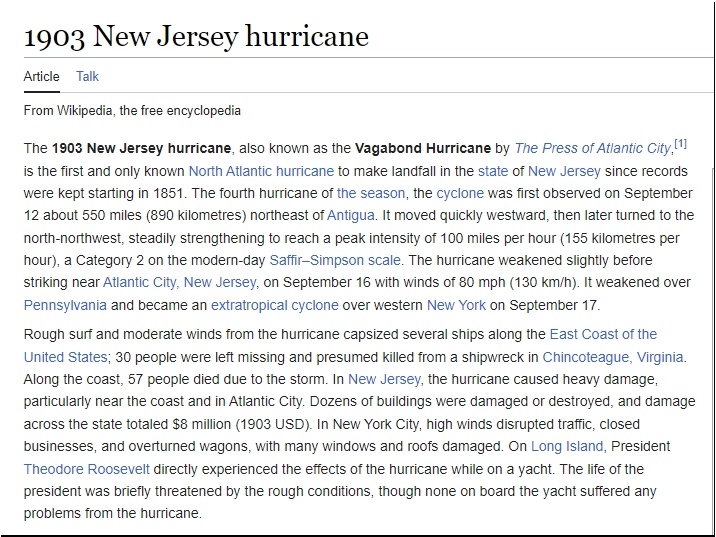 1903 New Jersey hurricane – Wikipedia
Make no mistake, this is climate change."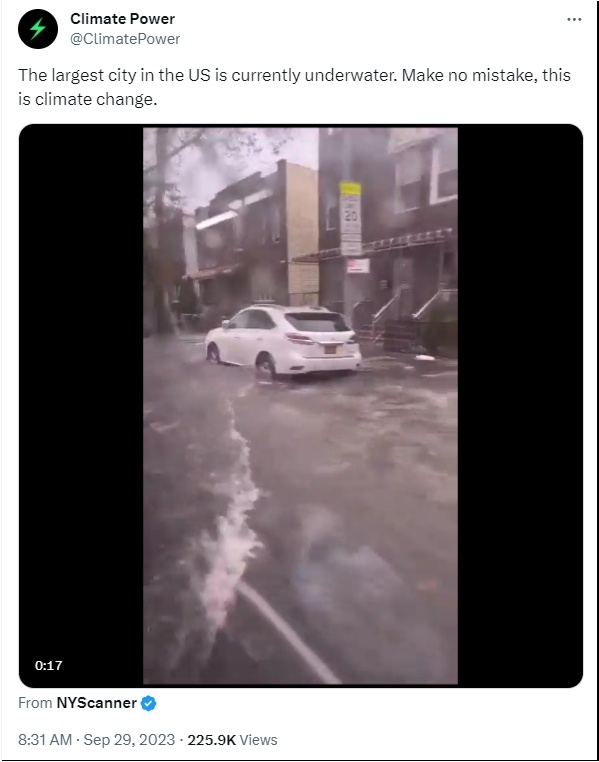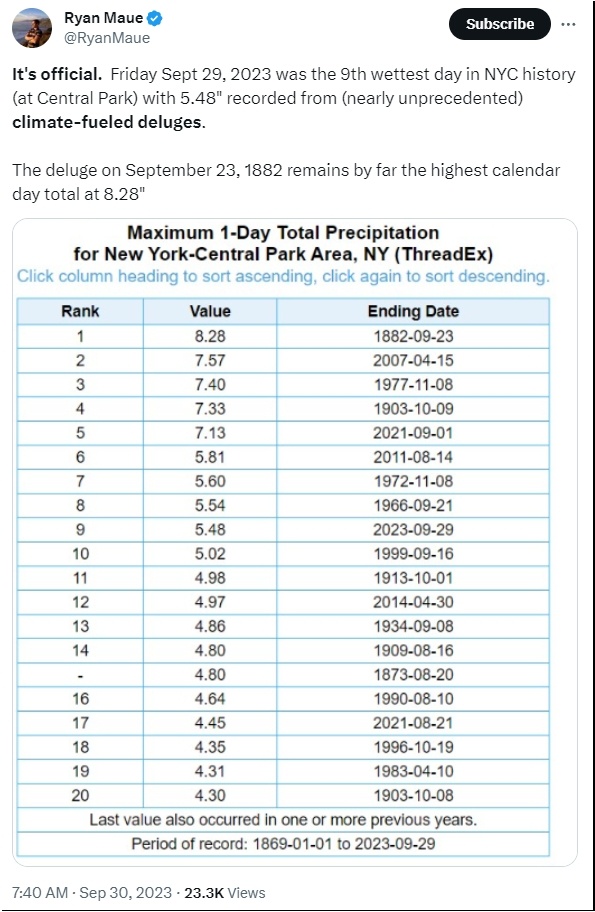 A search for "New York flooding" on eBay turns up lots of photos, including these.