Experts tell us that declining spring snow cover and an early spring are proof of global warming. I have been hearing this for years.

Snowpack is above normal across almost the entire western US.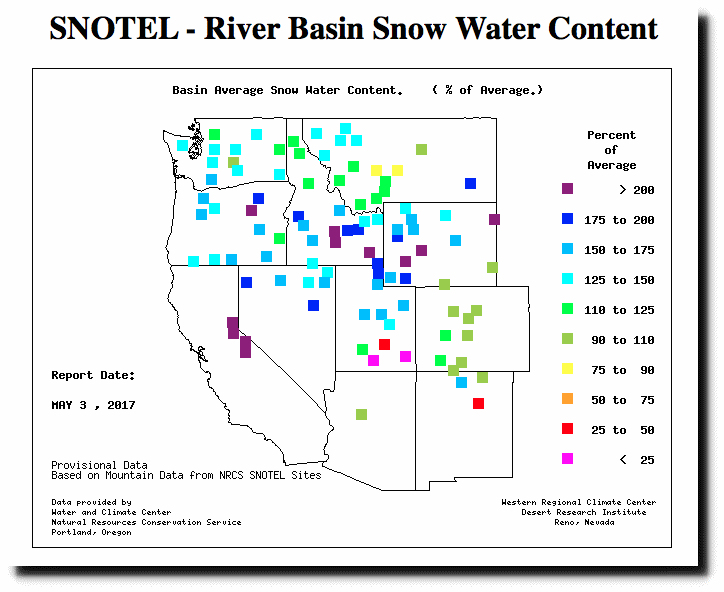 Basin Snow Water Content Map (SNOTEL)
April 29 was the 4th coldest on record here in Boulder. Last year was 5th coldest. It was the first time we ever had two consecutive cold April 29th's in a row.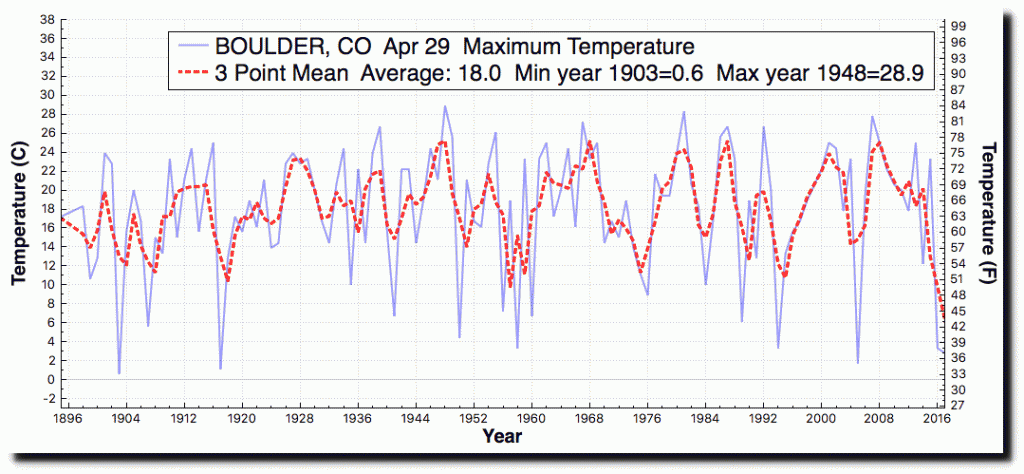 We had 8 inches of snow on April 29, second largest April 29 snow on record. It snowed last year too.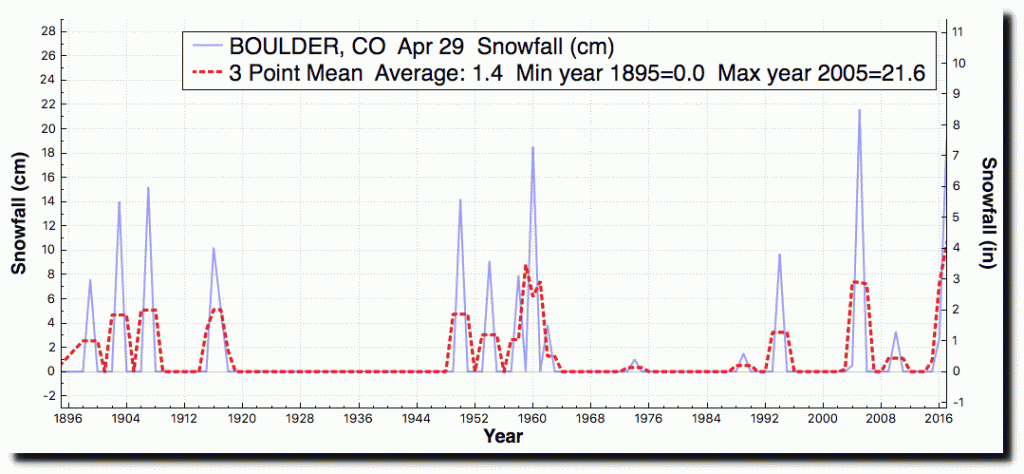 Last year I attended a meeting of the Boulder Clean Power Plan at the University of Colorado. People there said they were very traumatized by climate change. I asked a prominent educator how she perceived the local climate was changing. The only thing she could think of was :
Well it seems like it snows more in the Spring than it used to.
I just took this picture with a Canon SX-720 pocket camera.