It has been one year since fake governor Jerry Brown and the fake news New York Times announced the California permanent drought.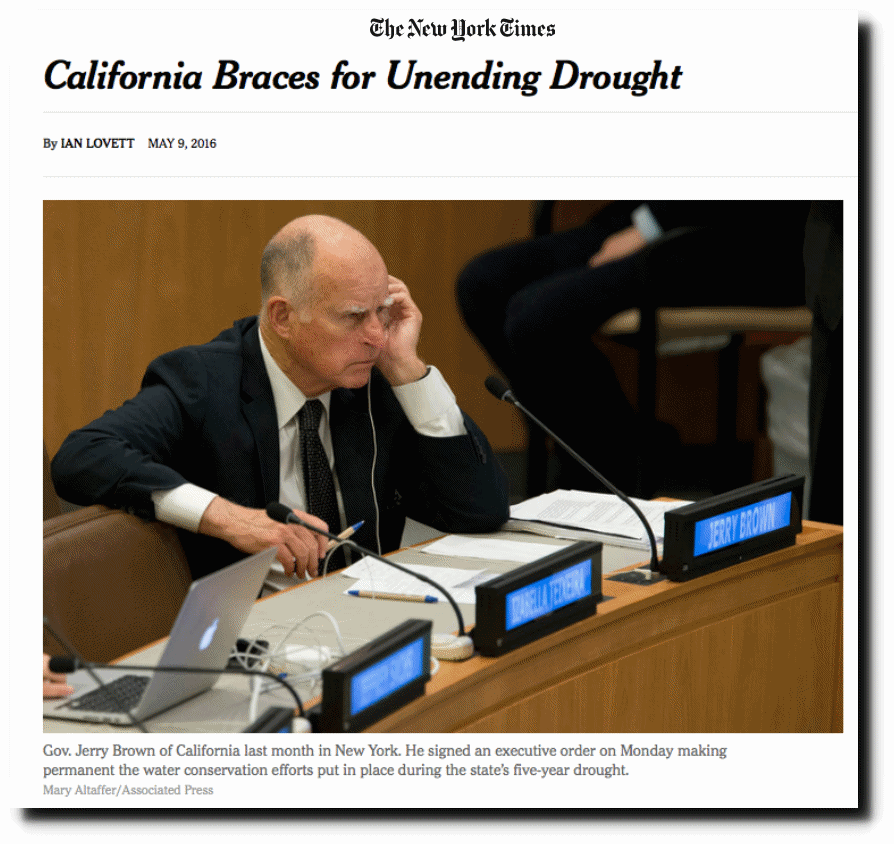 California Braces for Unending Drought – The New York Times
Since then, California has had their sixth wettest May to April on record, and record amounts of snow. There has been no trend in California precipitation since 1895.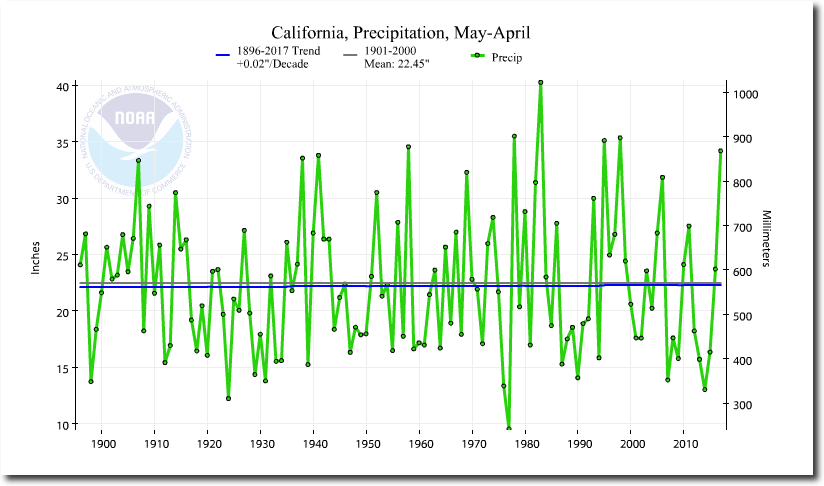 Climate at a Glance | National Centers for Environmental Information (NCEI)
h/t to Don Penim for the snow video. Fake climate policy is based on superstition, junk science, politics and fraud.