Oreo went into the bushes looking like this.
And came out looking like this.
Fortunately nothing broken, but no long walks for him for a while.
Usually he sleeps on the bed, but he couldn't jump so last night he made his bed inside a rifle case.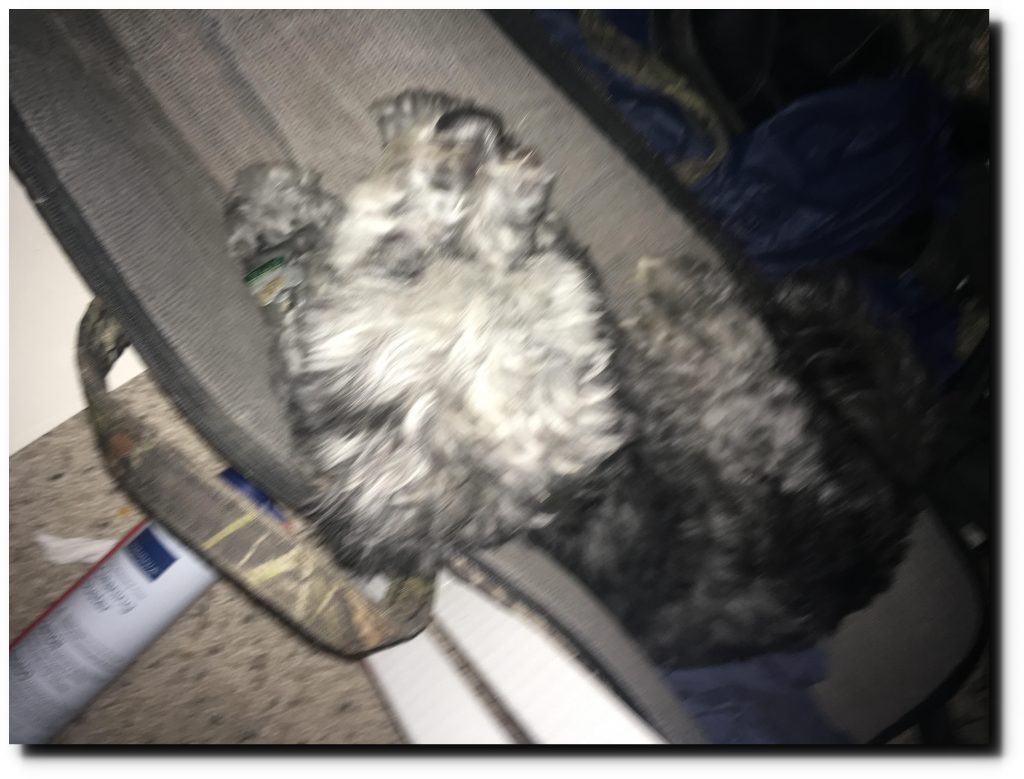 I did get a few bird pictures too.
Update : Oreo has made a miraculous recovery this morning. No idea what happened yesterday.