Idaho's longest heatwave occurred in 1919, when Glenn's Ferry had 134 days over 90F from March 31 to September 30.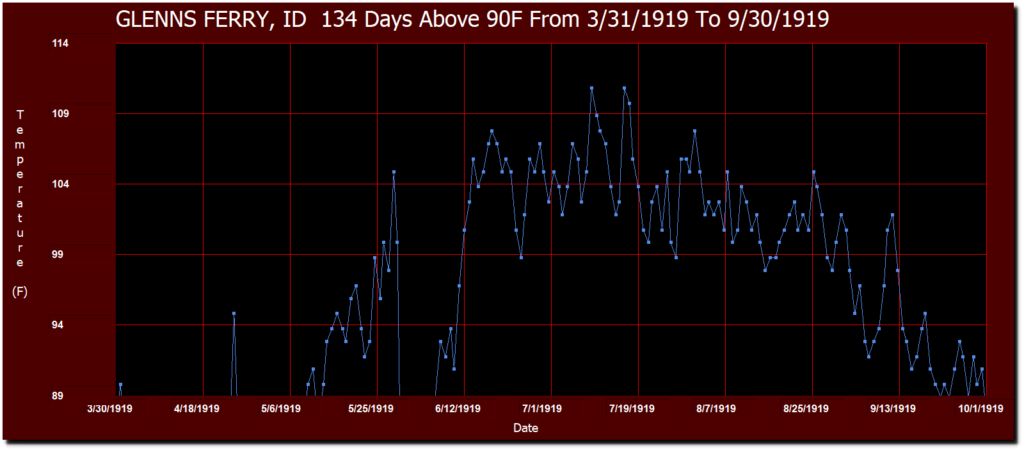 Glenn's Ferry, ID had 80 days over 100F during that same heatwave, from May 26 to September 11.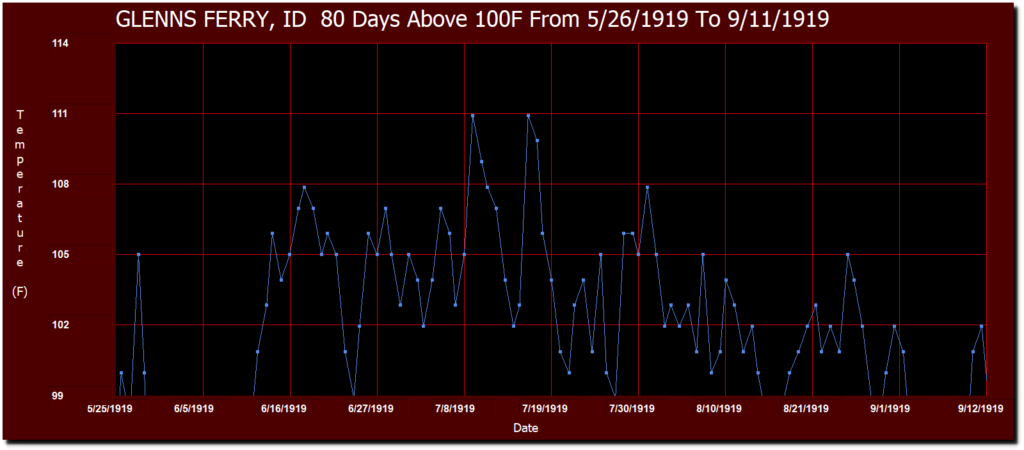 Glenn's Ferry had seven days over 110F from July 11 to July 31, 2003.