The most active US hurricane year was 1886, with four hurricanes hitting Texas and three hitting Florida. On September 23, 1886 Indianola, Texas was hit by their second hurricane of the season, which led to the permanent abandonment of the city. Record rainfall of 26 inches fell at Brownsville, Texas.  The September 23rd hurricane was the sixth of seven US hurricanes that year.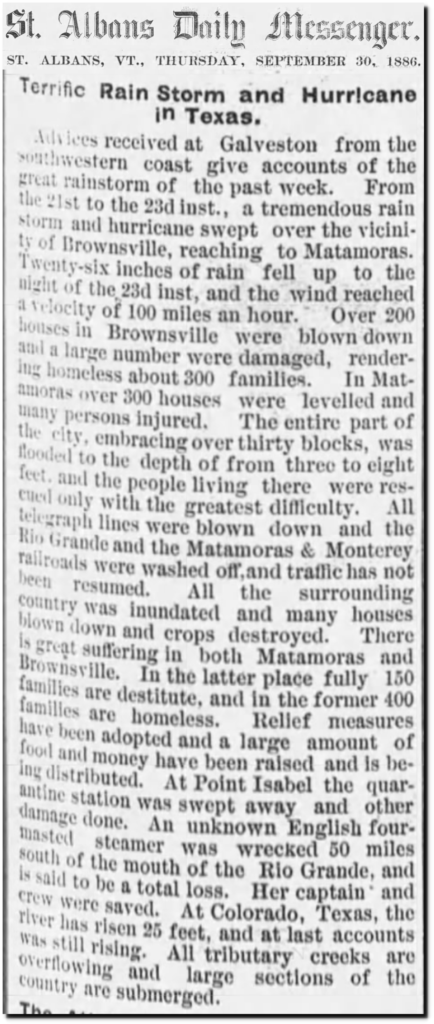 30 Sep 1886, 1 – The St. Albans Daily Messenger at Newspapers.com
During the major hurricane of August 20, 1886 – the city of Indianola was destroyed.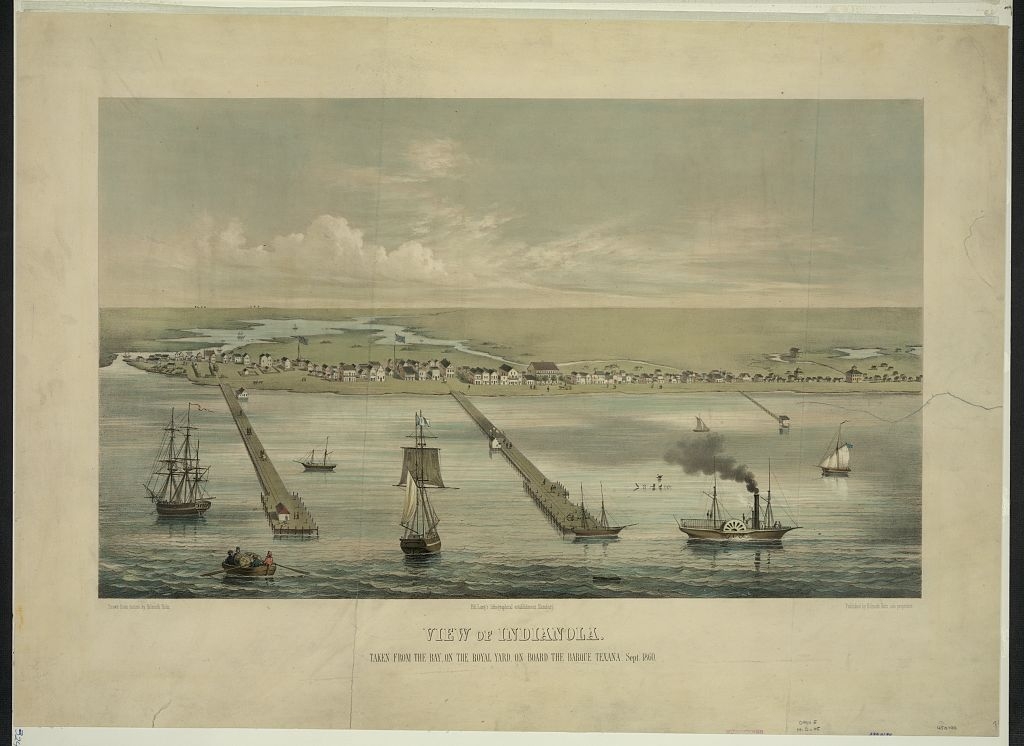 26 Aug 1886, Page 1 – The Austin Weekly Statesman at Newspapers.com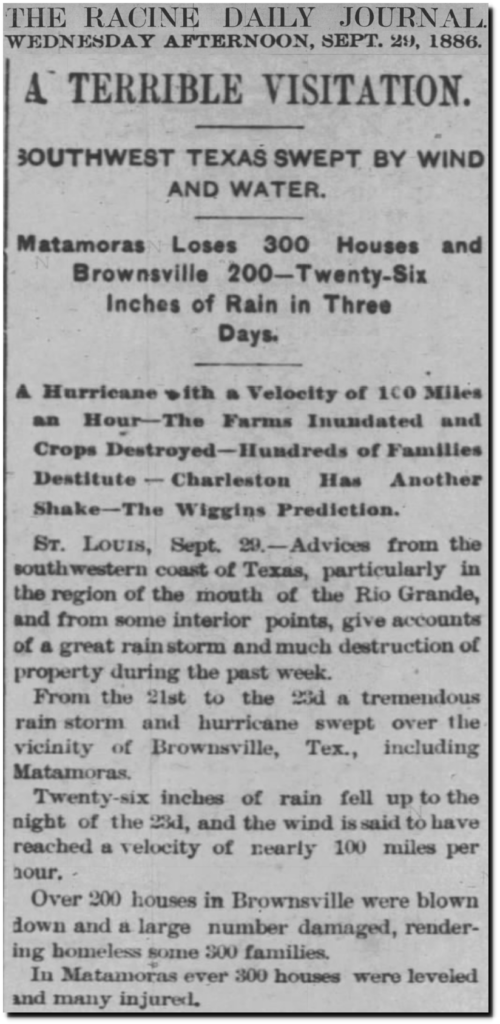 29 Sep 1886, 1 – The Journal Times at Newspapers.com
More hurricanes hit the US in 1886 than during Obama's entire presidency.