January and February. 1911 brought record heat to the Southeast US.
02 Feb 1911, Page 1 – Fort Scott Daily Tribune and Fort Scott Daily Monitor at Newspapers.com
May, 1911 brought precedent 100 degree temperatures to Maine and Quebec. May 22, 1911 brought the hottest May temperatures ever recorded in Maine, Vermont and New Hampshire.
23 May 1911, Page 1 – Pittsburgh Daily Post at Newspapers.com
22 May 1911, Page 1 – The Sydney Morning Herald at Newspapers.com
This was followed by the hottest July 4th on record in the US, during a two week heatwave which killed thousands of people in New England. July 3rd, 1911 was the hottest day on record in New Hampshire.  July 4th, 1911 was the hottest day on record in Massachusetts and Vermont, and July 10, 1911 was the hottest day on record in Maine.
04 Jul 1911, Page 1 – The Scranton Republican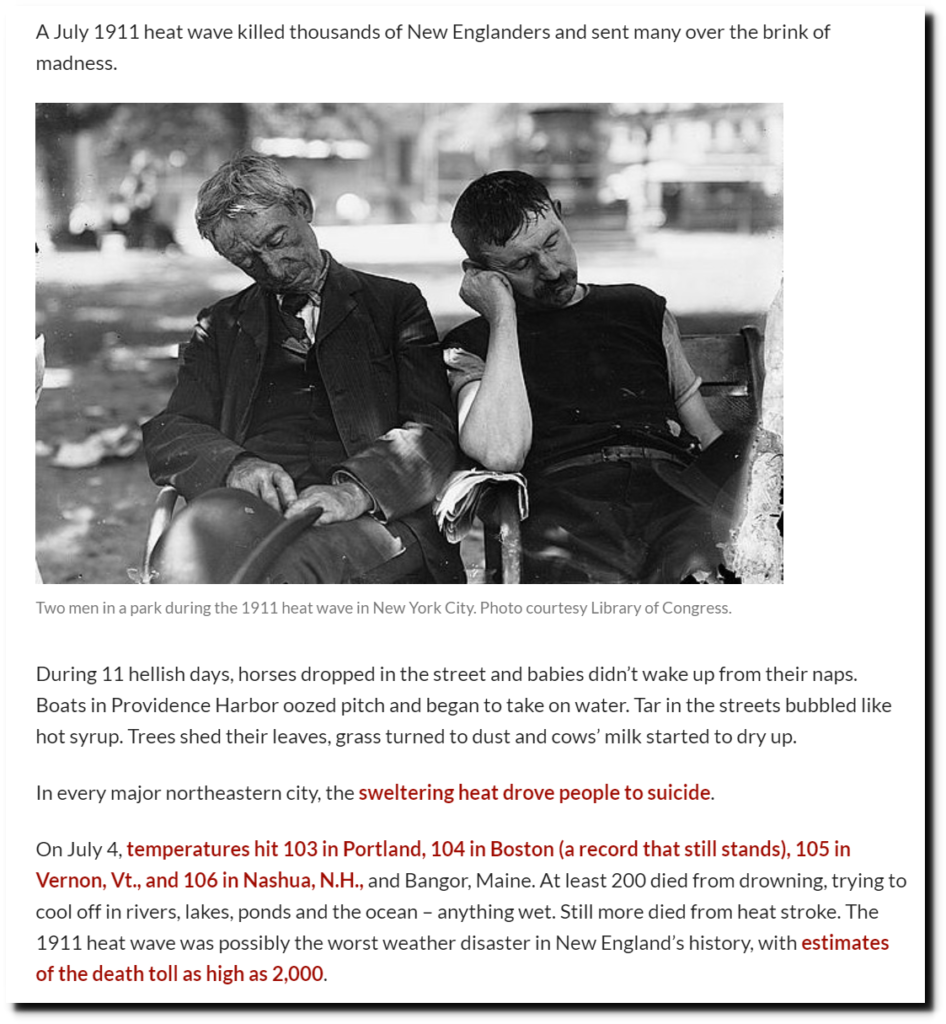 The 1911 Heat Wave Was So Deadly It Drove People Insane – New England Historical Society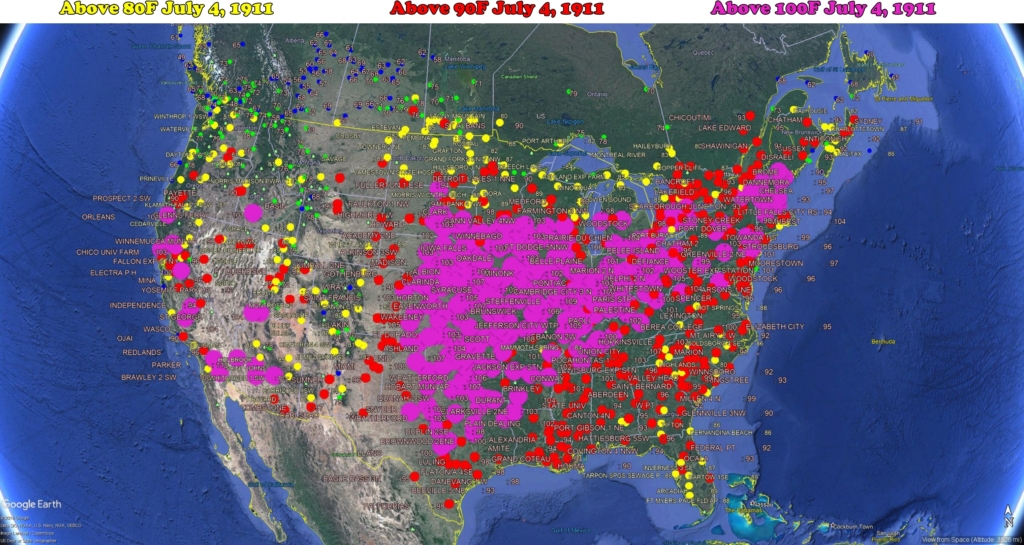 And Europe had a seventy day long heatwave which killed tens of thousands of people.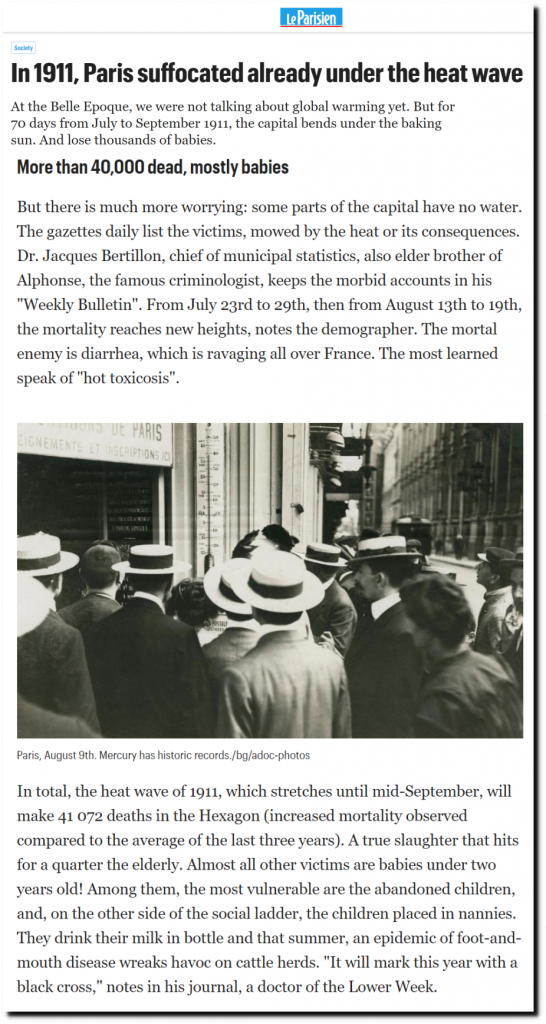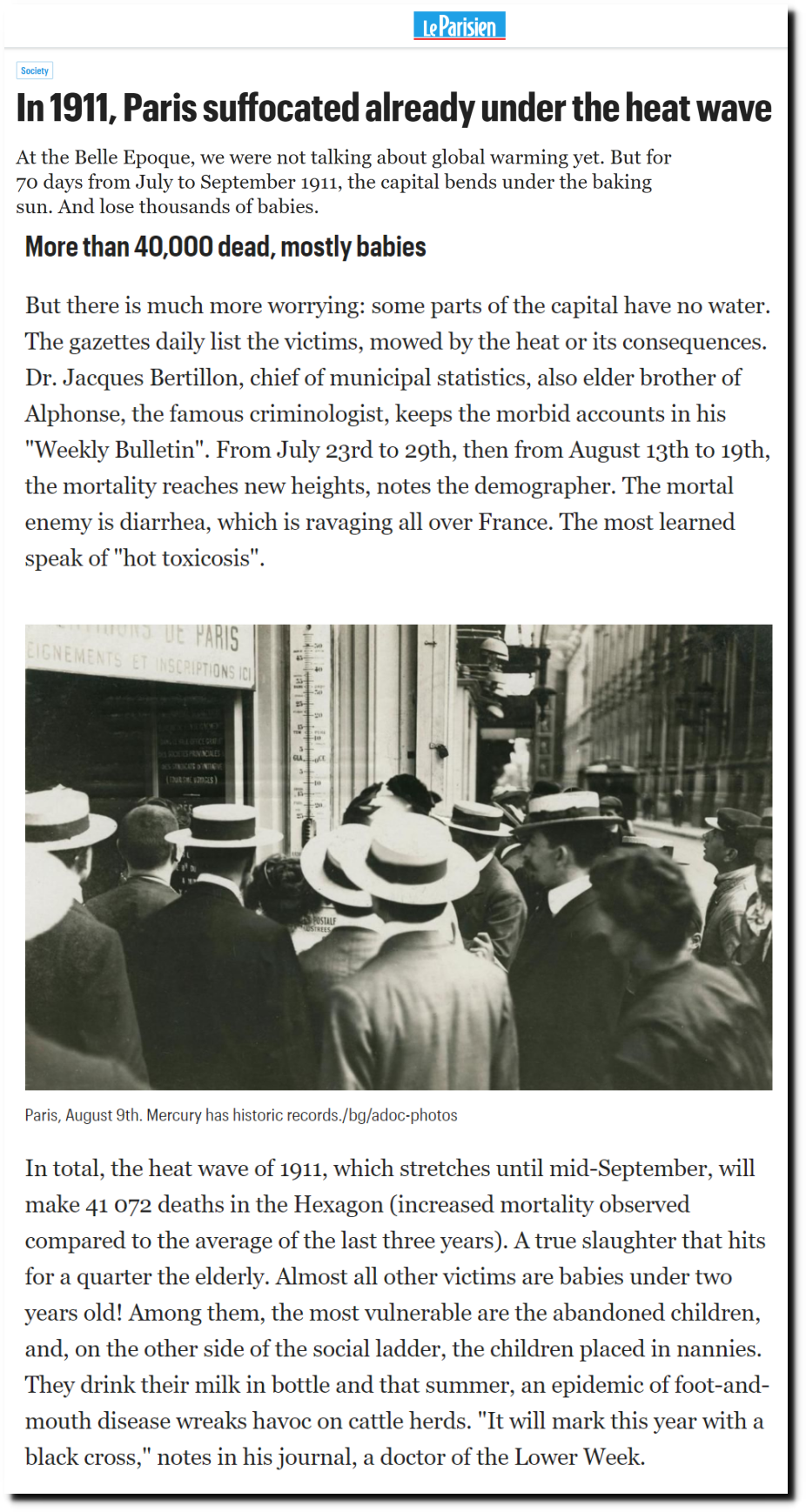 En 1911, Paris suffoquait déjà sous la canicule – Le Parisien
London was 100 degrees on August 9, 1911.
29 Aug 1930 – DEATHS REPORTED. – Trove
More than a thousand people died in Germany.

11 Aug 1911 – TERRIBLE HEAT WAVE. – Trove
12 Aug 1911 – WEATHER IN SOUTH AUSTRALIA. – Trove
If climate science was an actual science, academics would want to understand the heat of 1911 – rather than try to make it disappear.