At the peak of the global cooling scare in 1974, Australian fires burned eleven times as much acreage as this year's fires.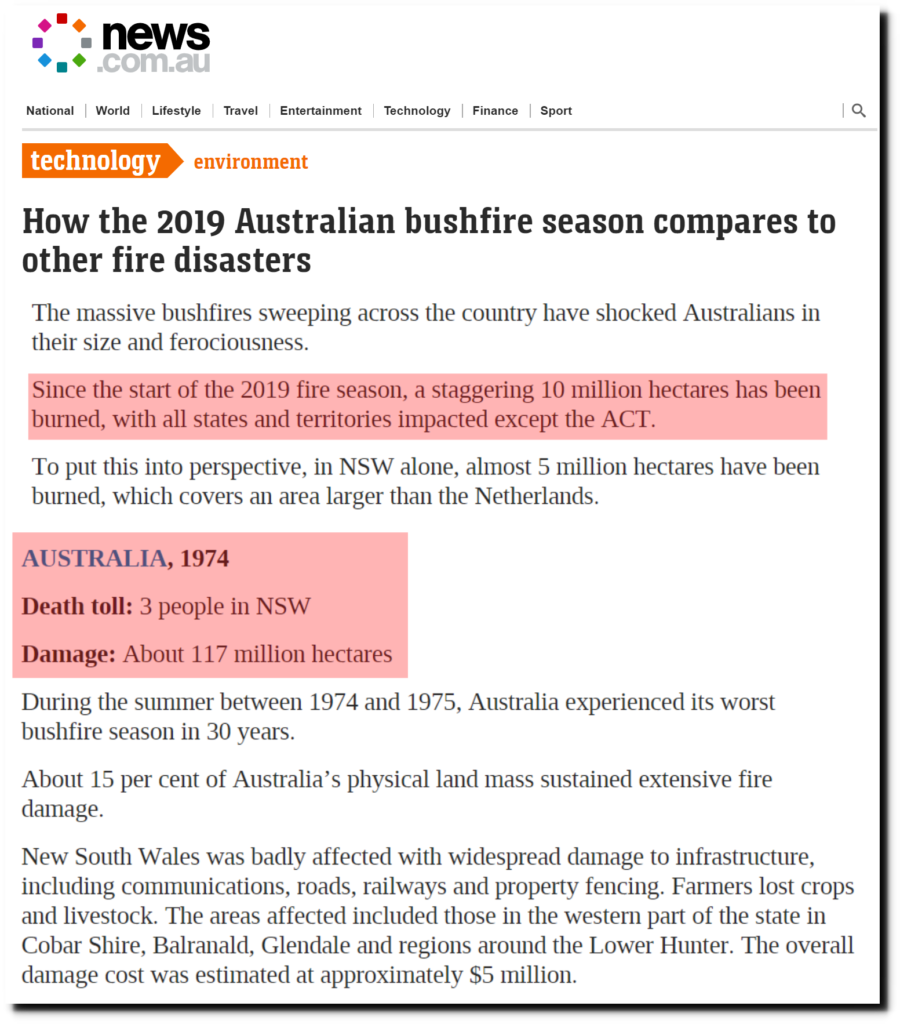 Australian bushfires: Why 2019 fire season is different from others
Darwin was destroyed by Cyclone Tracy that year.
Northeast Australia turned into an inland sea due to record rainfall and flooding.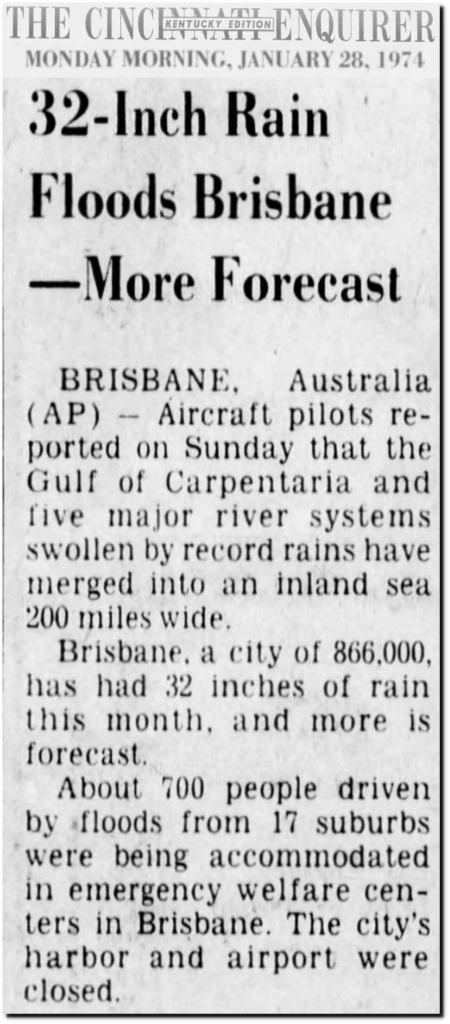 28 Jan 1974, Page 12 – The Cincinnati Enquirer at Newspapers.com
The US had its worst tornado outbreak on record.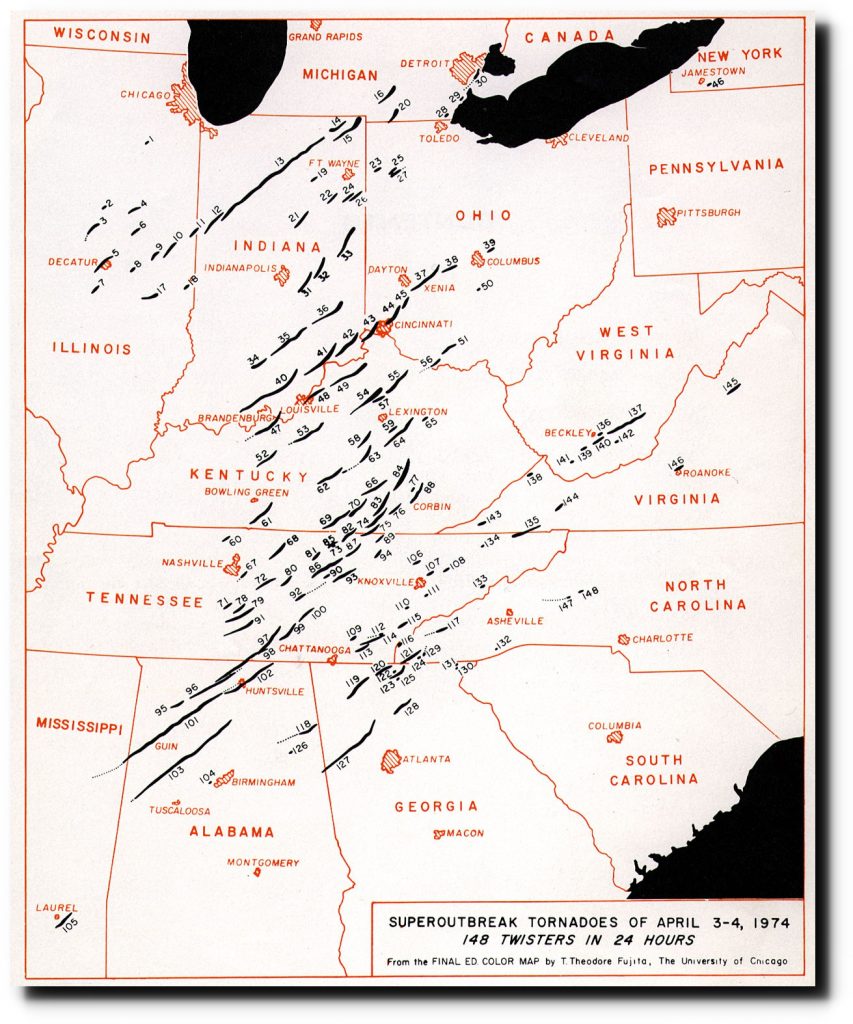 List of tornadoes in the 1974 Super Outbreak – Wikipedia
Phoenix had their worst heatwave.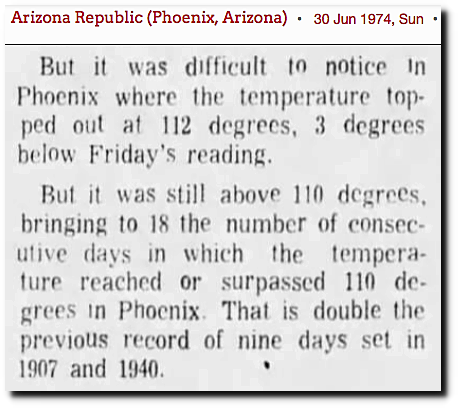 30 Jun 1974, Page 31 – Arizona Republic at Newspapers.com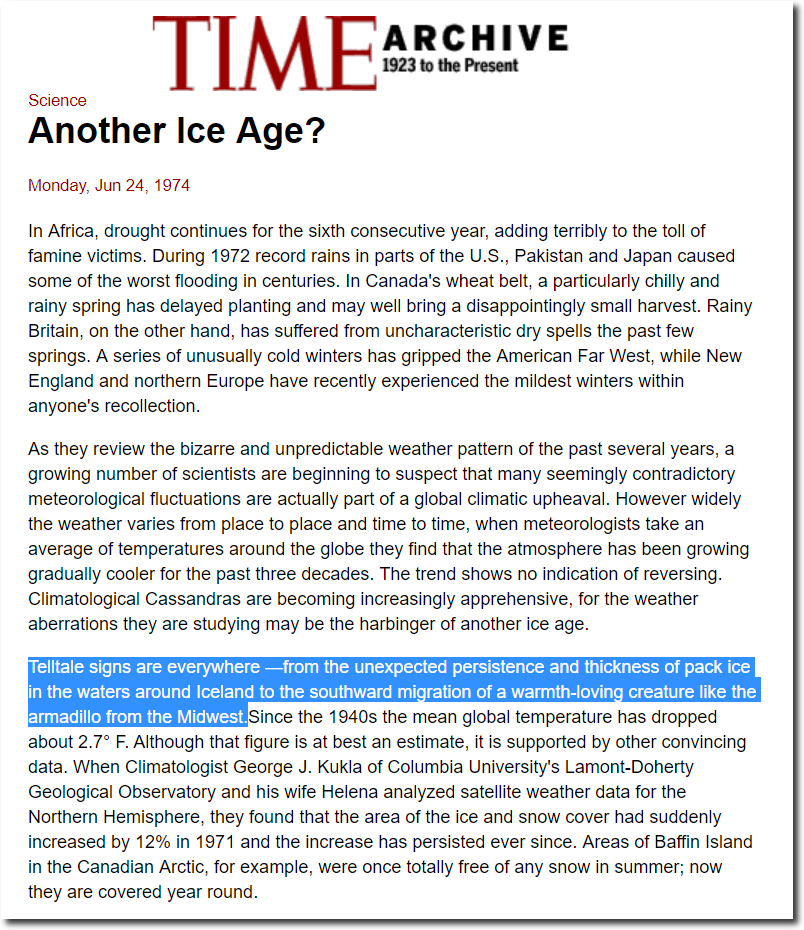 TIME Magazine Archive Article — Another Ice Age? — Jun. 24, 1974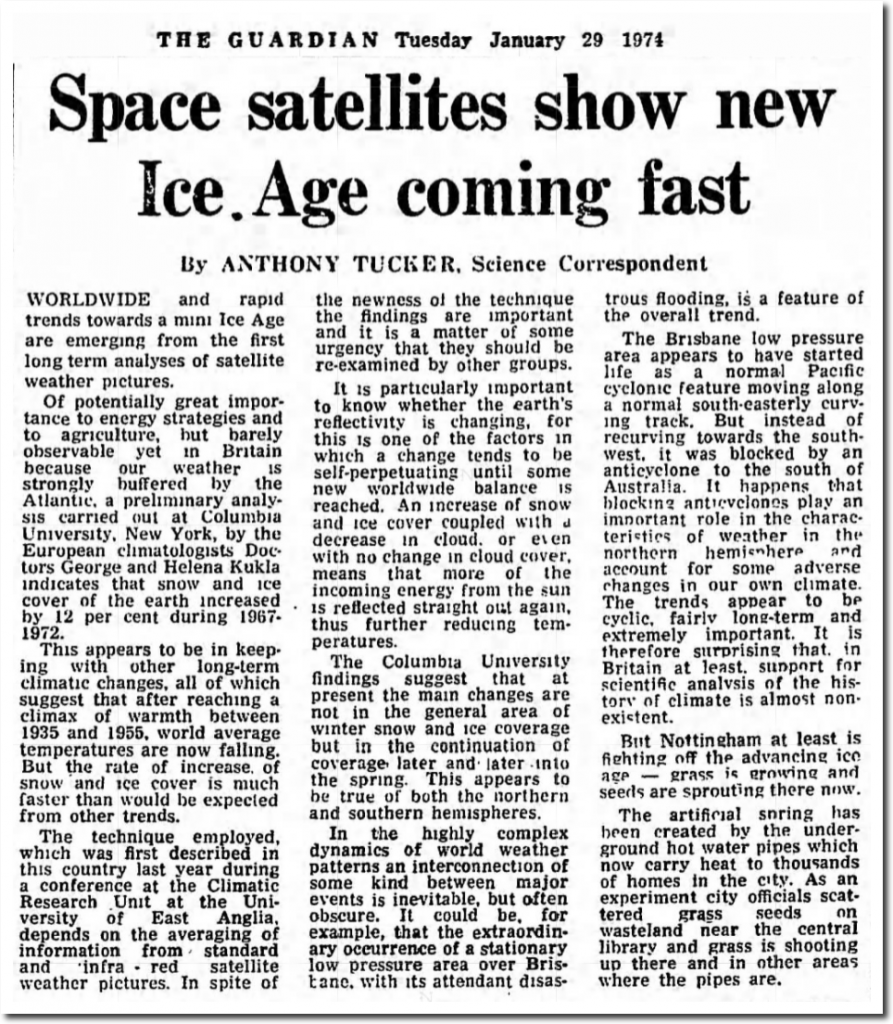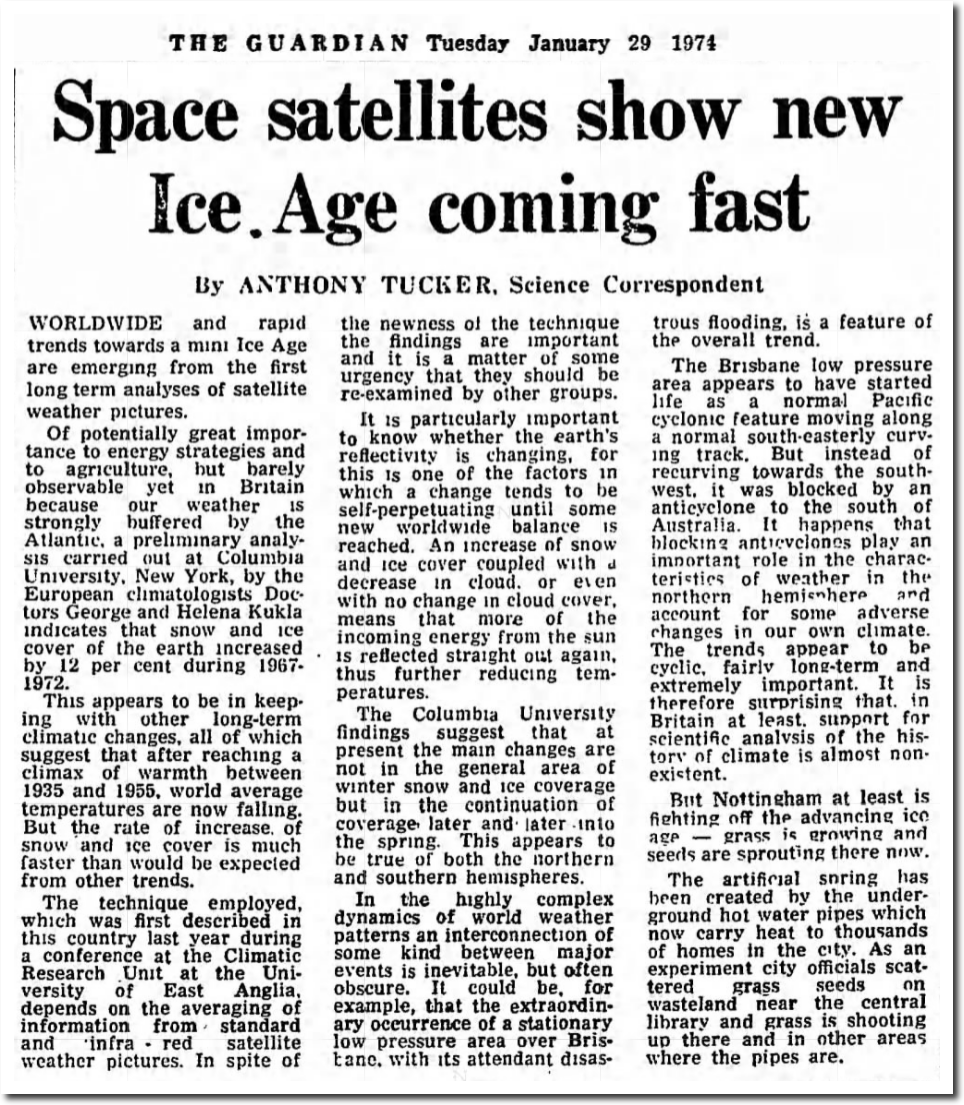 29 Jan 1974, 5 – The Guardian at Newspapers.com
The fourth deadliest Atlantic Hurricane occurred in 1974.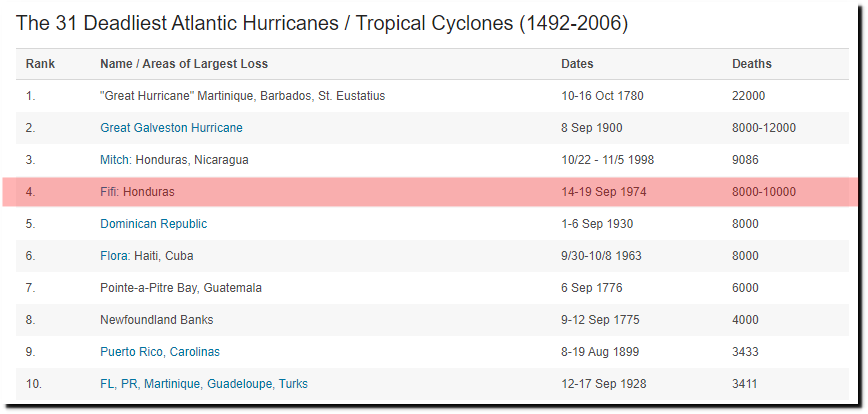 Deadliest Atlantic Hurricanes | Weather Underground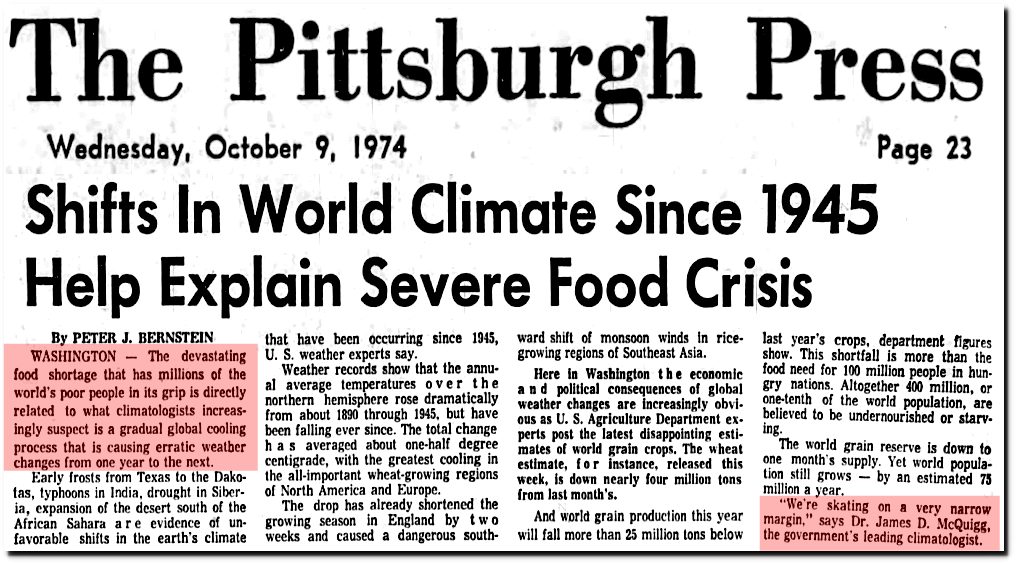 9 Oct 1974, Page 25 – The Pittsburgh Press at Newspapers.com