Jo Nova posted this map of the bushfire extent in Victoria during January, 1939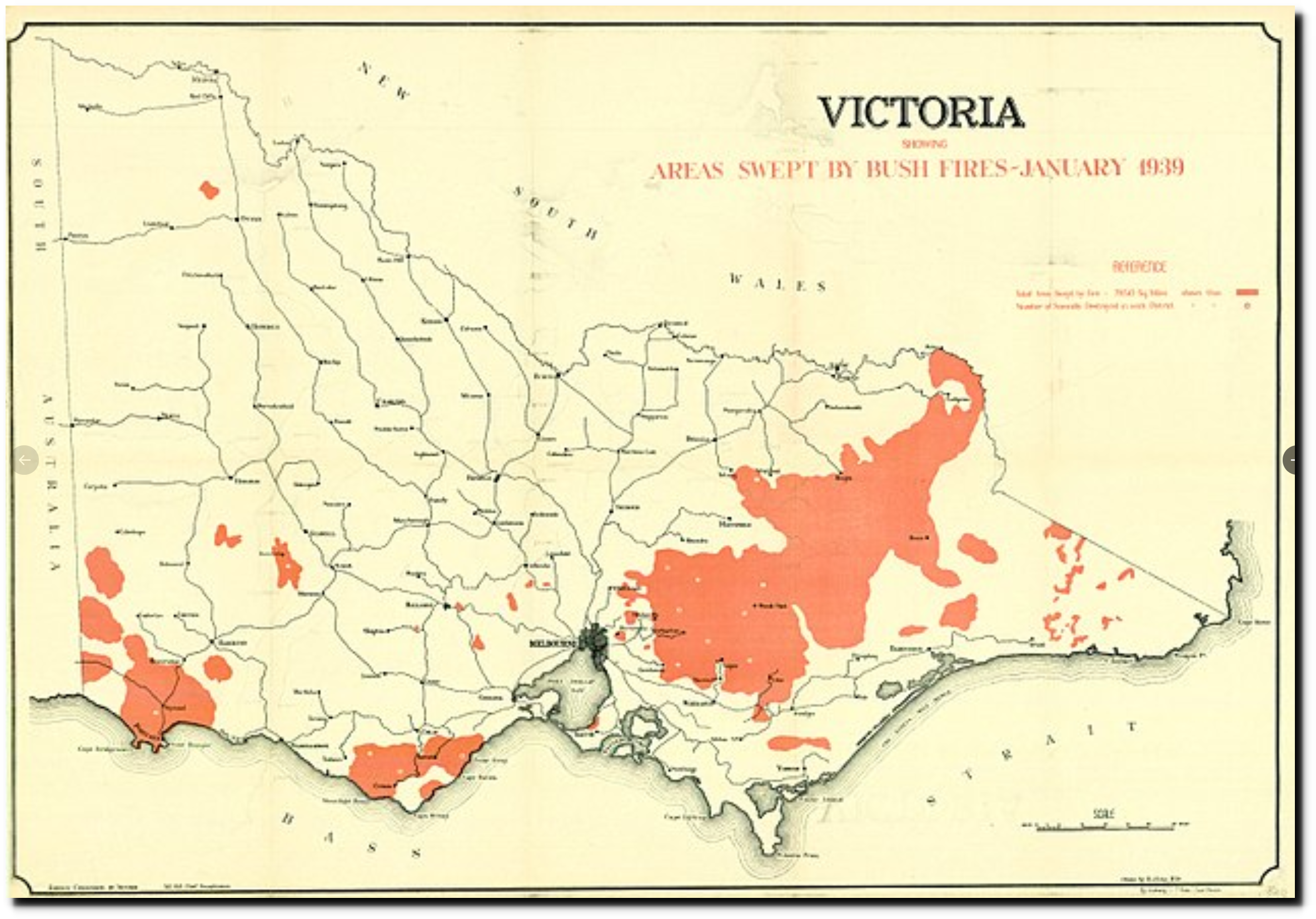 Inferno on Black Friday 1939: 71 deaths, 3,700 buildings, too much fuel and "lit by the hand of man" « JoNova
Compare with satellite imagery from January 4, 2019.
It appears that the burn area was much larger in 1939.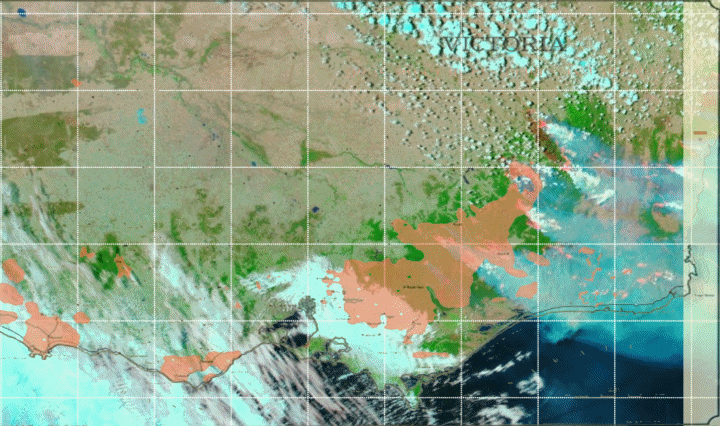 After the 1939 fires in Australia, there was a commission set up to study what happened and what could have been done differently.
The fires were man-made
There was a long drought followed by extreme heat
Almost the entire state of Victoria appeared to be on fire on January 13
It was dark as night at midday
The amount of controlled burning was "ridiculously inadequate" 
Report of the Royal Commission to inquire into the causes of and measures taken to prevent the bush fires of January, 1939 and to protect life and property and the measures to be taken to prevent bush fires in Victoria and to protect life and property in the event of future bush fires.
Two days earlier was the hottest day on record in Melbourne, Canberra and Adelaide.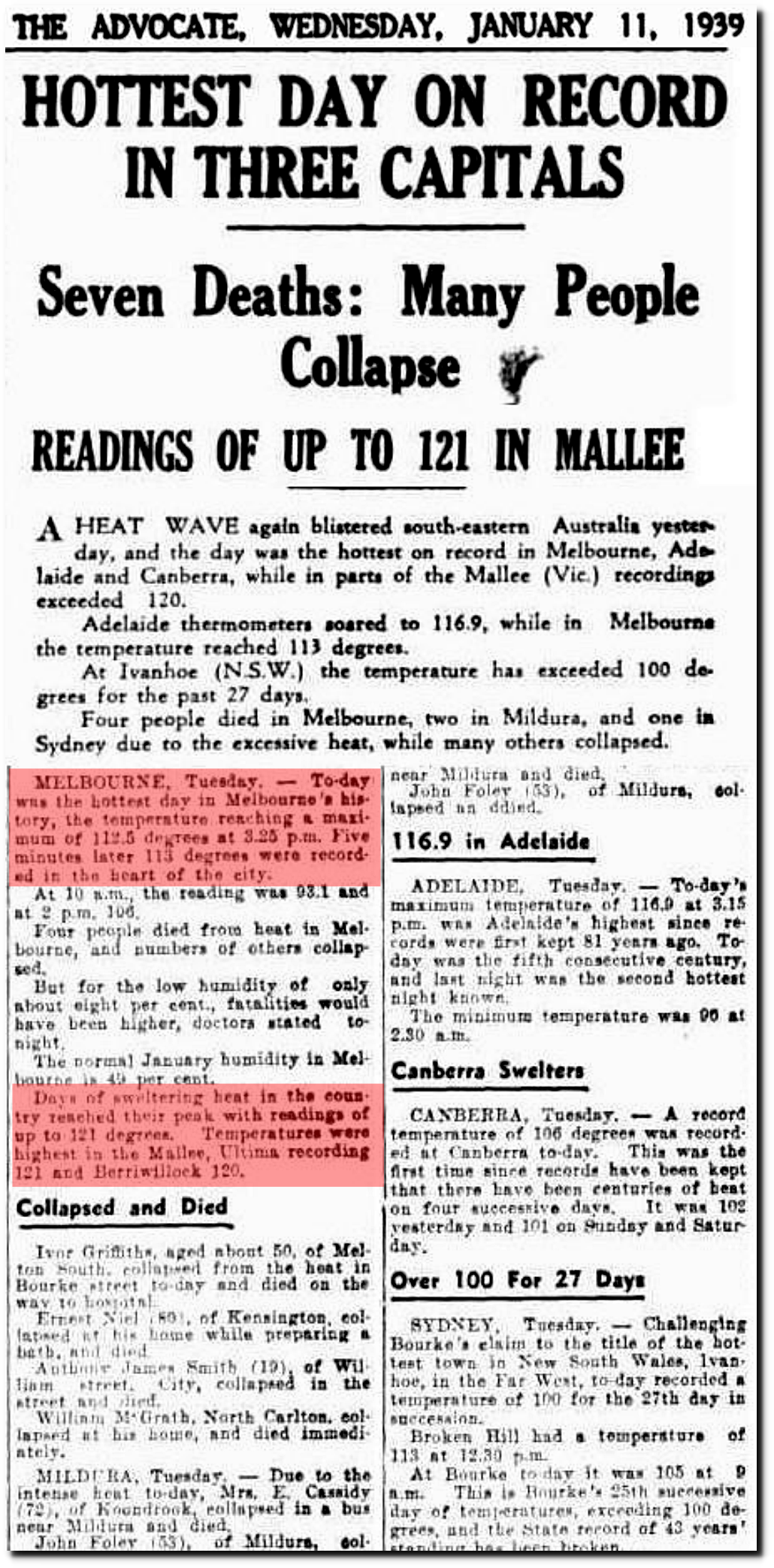 11 Jan 1939 – HOTTEST DAY ON RECORD IN THREE CAPITALS Seven Deaths: Many People Collapse – Trove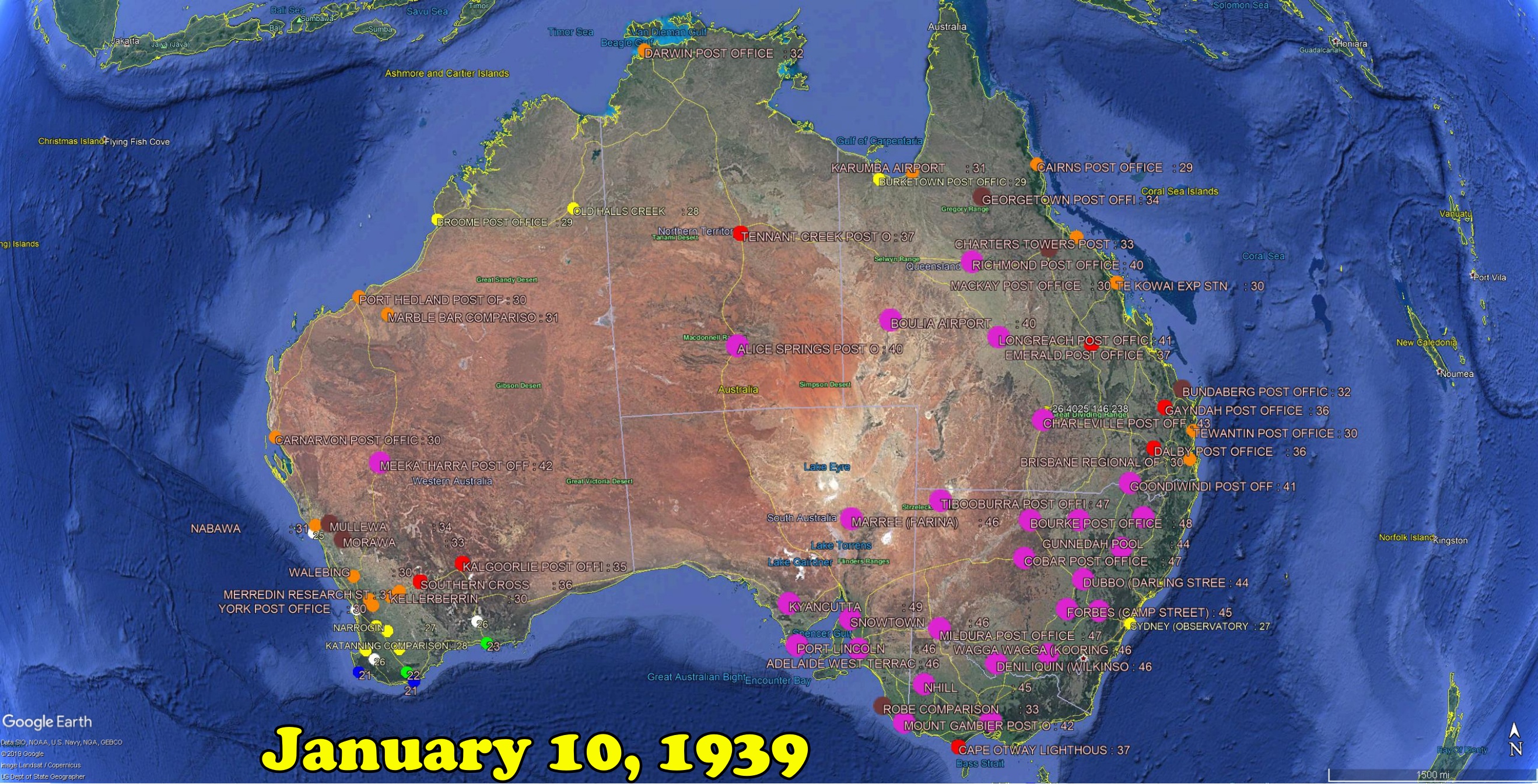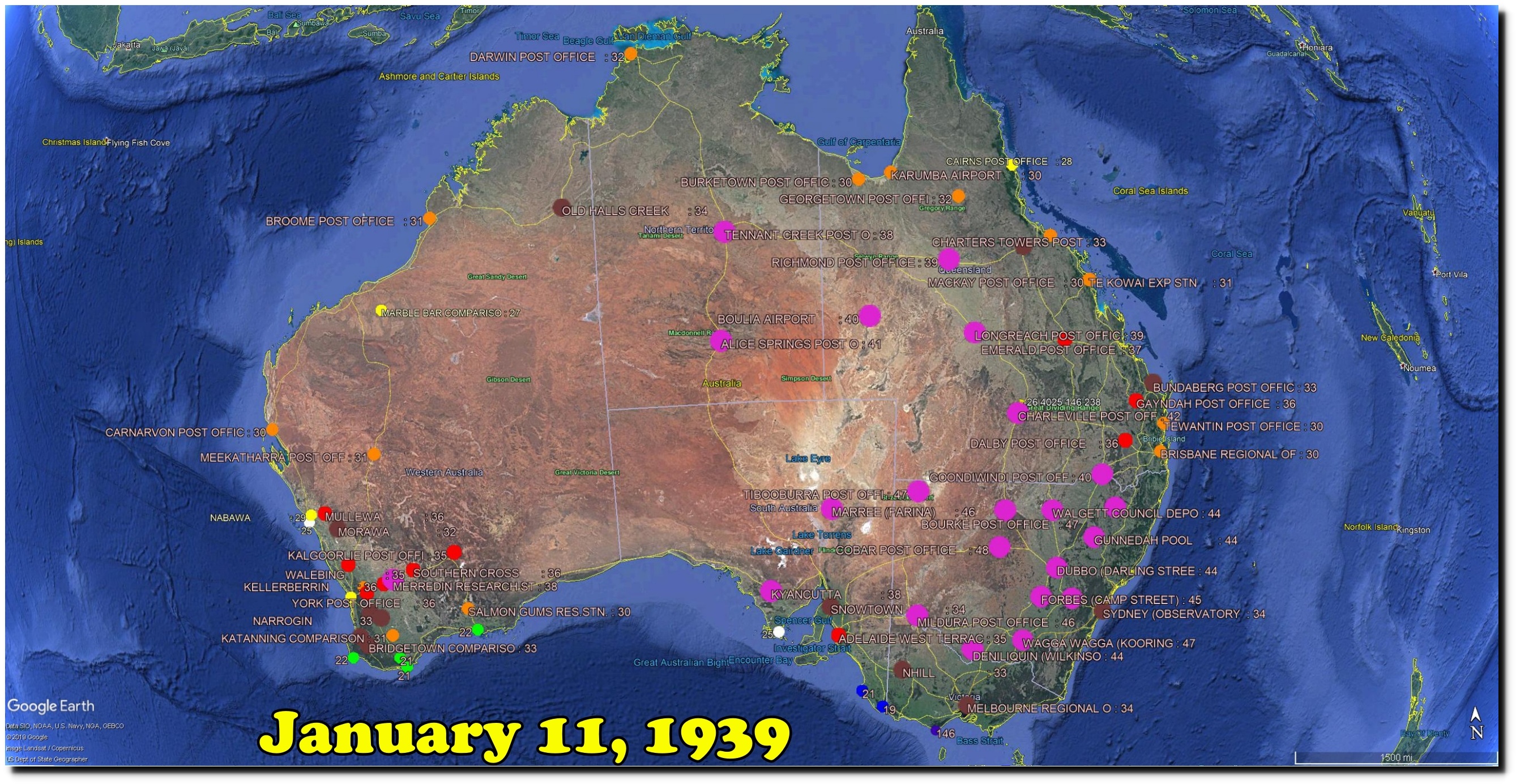 Koalas nearly went extinct.

19 Aug 1940 – KOALAS FACE EXTINCTION – Trove