The press is full of stories about record breaking heat in the east.
Apparently time began sometime after 1932. On this date in 1932, there were 70 degree temperatures all the way from Texas to New York City.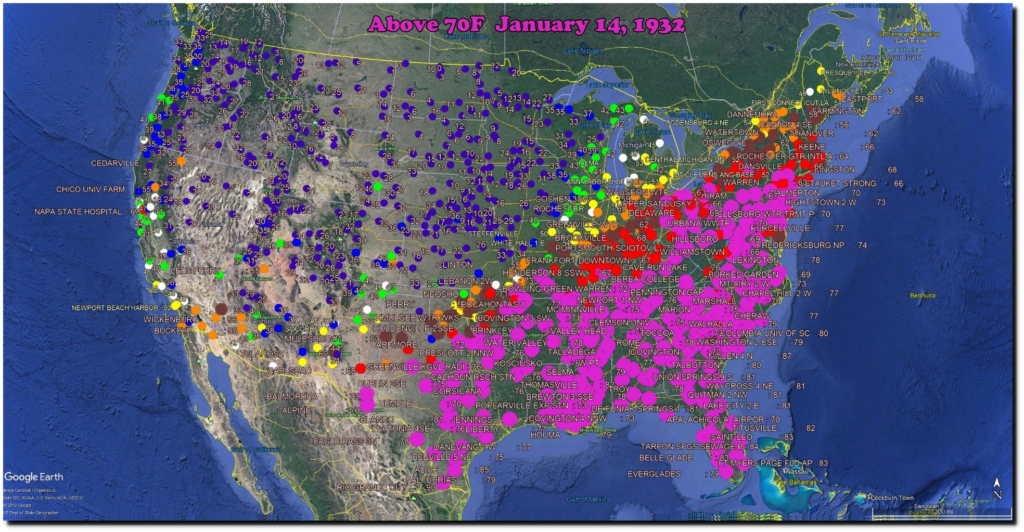 The 1932 winter Olympics were held in Lake Placid, New York, and nearly had to be cancelled because there wasn't any snow in mid-January.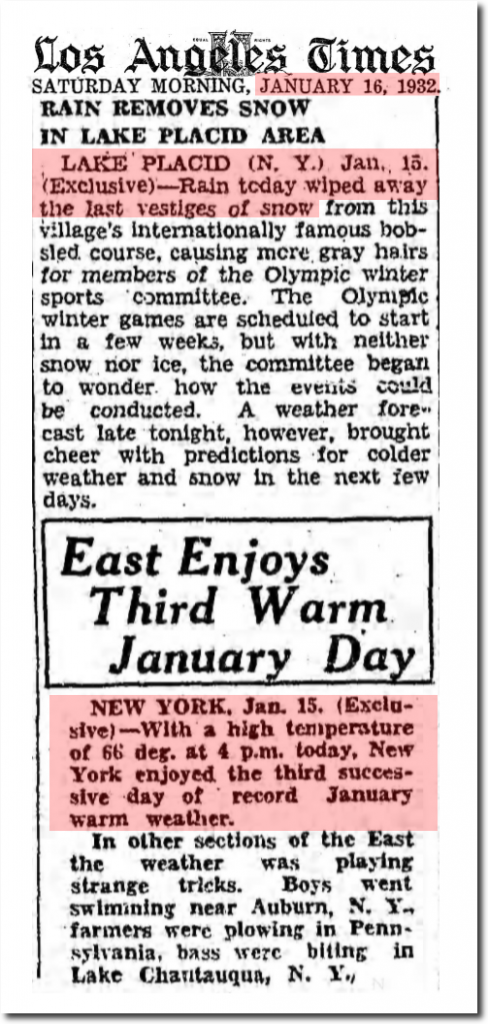 16 Jan 1932, Page 1 – The Los Angeles Times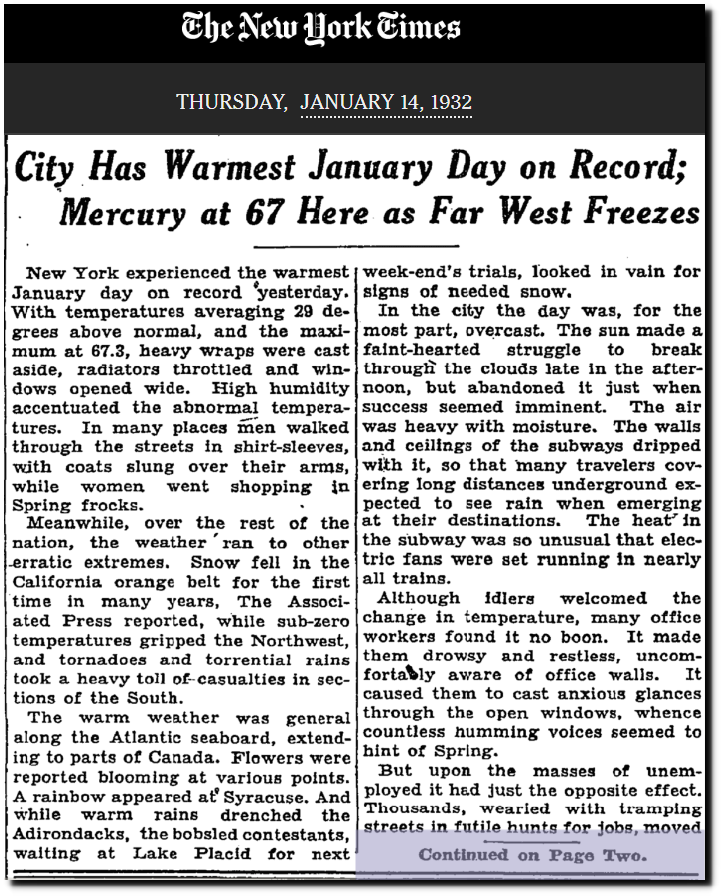 TimesMachine: January 14, 1932 – NYTimes.com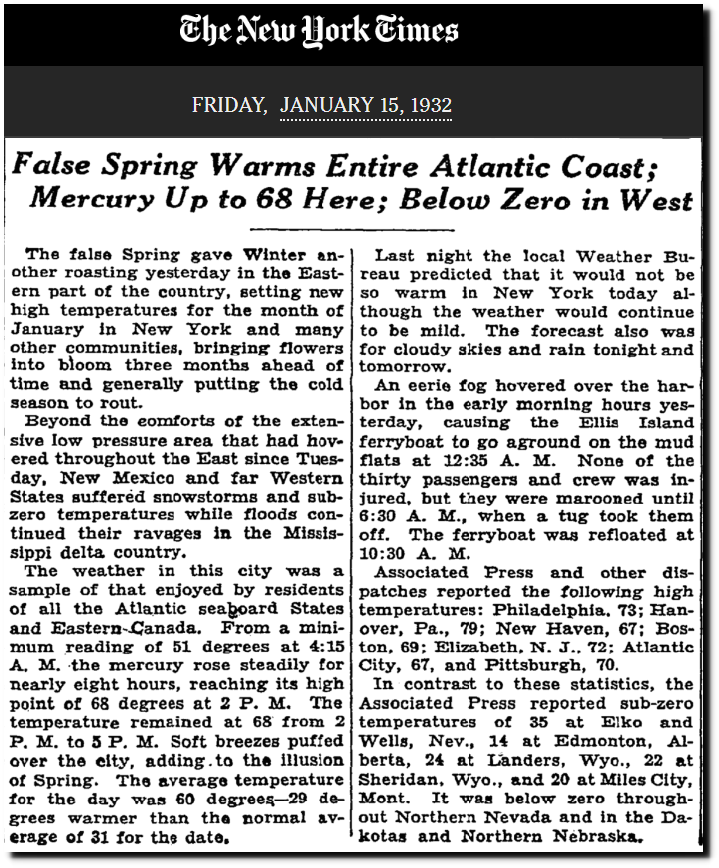 TimesMachine: January 15, 1932 – NYTimes.com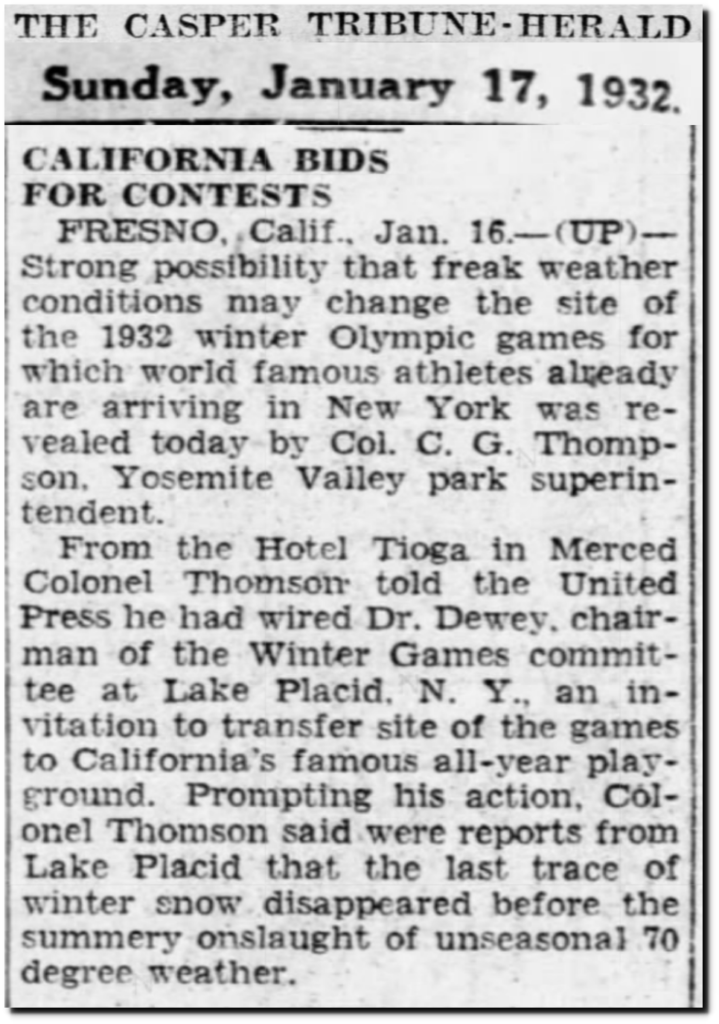 17 Jan 1932, 10 – Casper Star-Tribune at Newspapers.com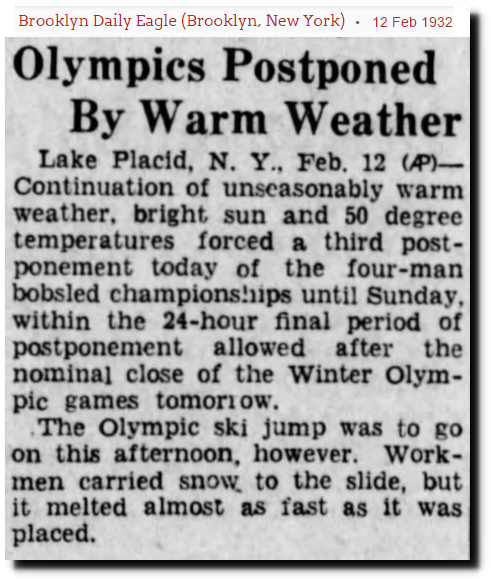 12 Feb 1932, Page 2 – The Brooklyn Daily Eagle at Newspapers.com
But the New York Times is right on top of the story, and said on January 11, 2018 that it will soon be too warm to hold the Winter Olympics.

Of 21 Winter Olympic Cities, Many May Soon Be Too Warm to Host the Games – The New York Times
Experts predicted that the 2018 Olympics would be the coldest ever, and also that it was threatened by global warming.

2018 Winter Olympics opening ceremony could be coldest ever – Curbed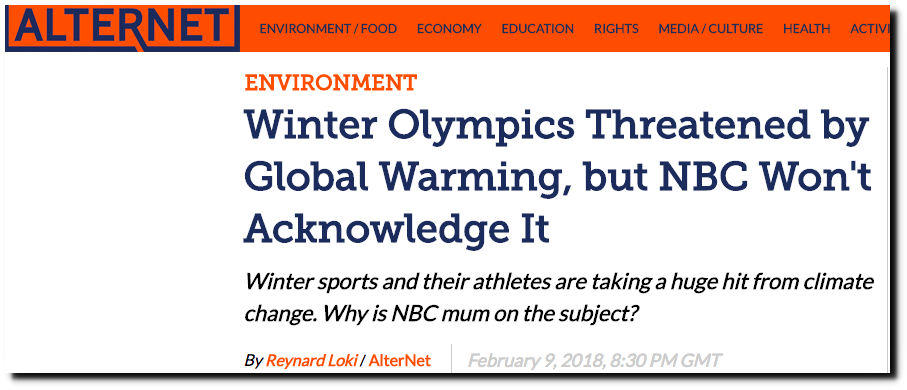 Winter Olympics Threatened by Global Warming, but NBC Won't Acknowledge It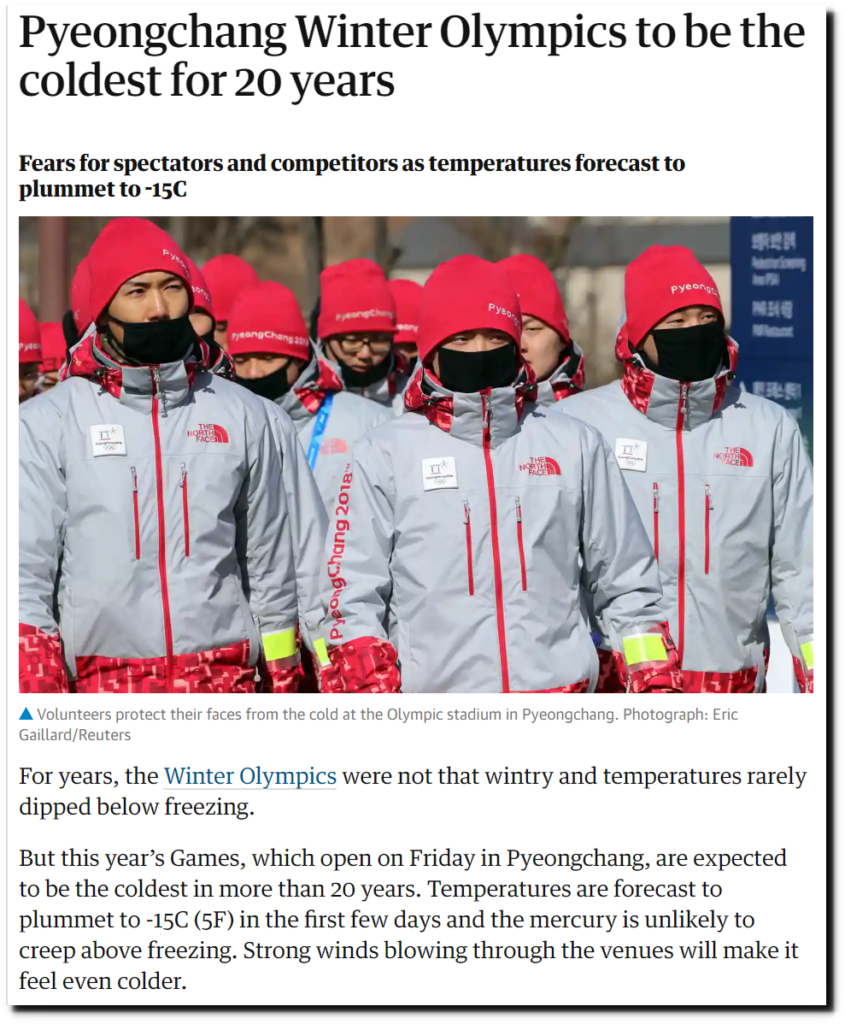 Pyeongchang Winter Olympics to be the coldest for 20 years | Sport | The Guardian
Who needs comedy?  We have climate experts and the press to replace comedians.