Mankind's carbon sins are causing a plague of locusts in East Africa.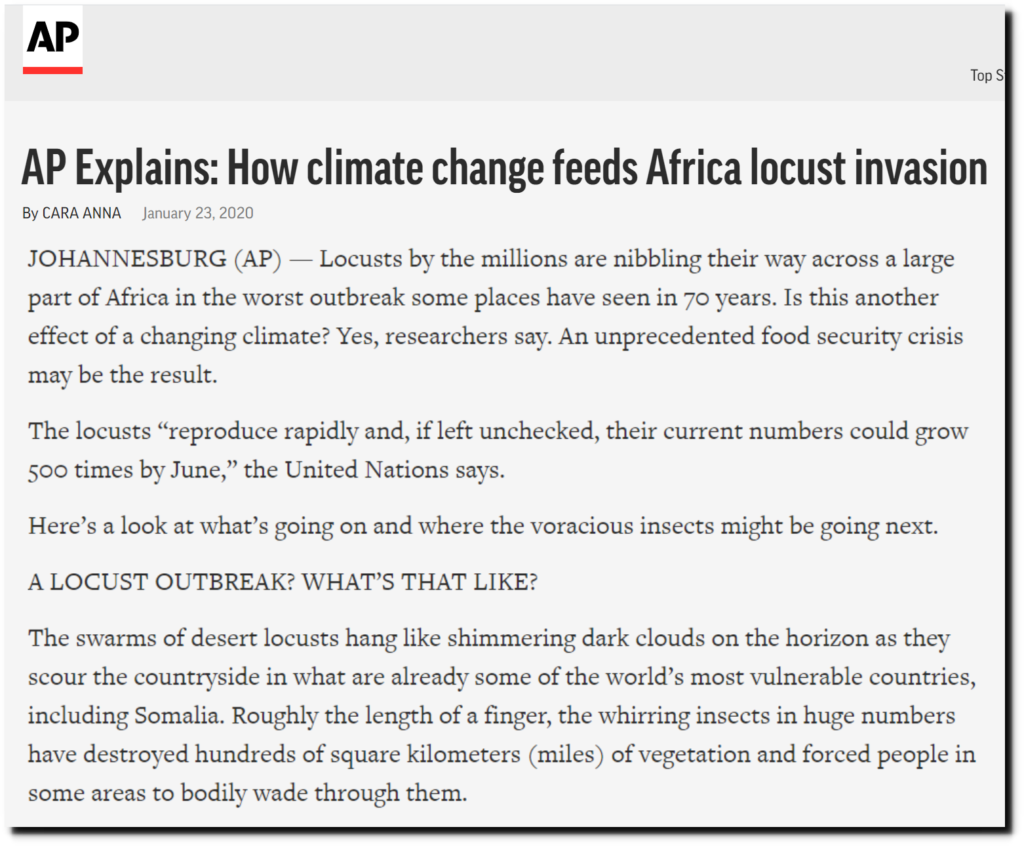 AP Explains: How climate change feeds Africa locust invasion
The is very similar to thousands of years ago, only without the carbon part.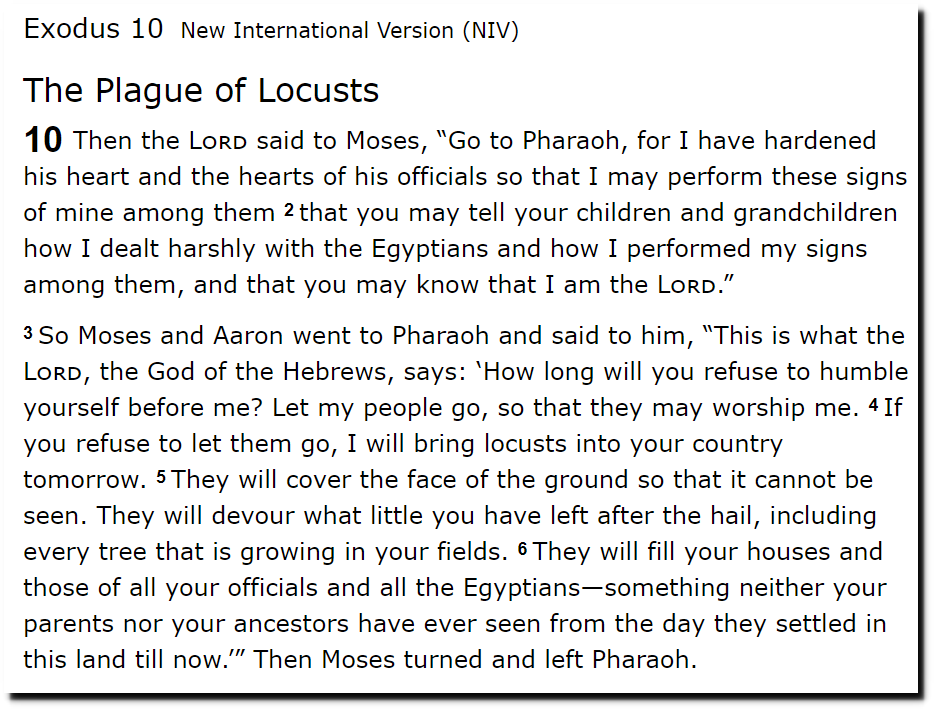 Global warming is causing excess rain in East Africa by warming the ocean.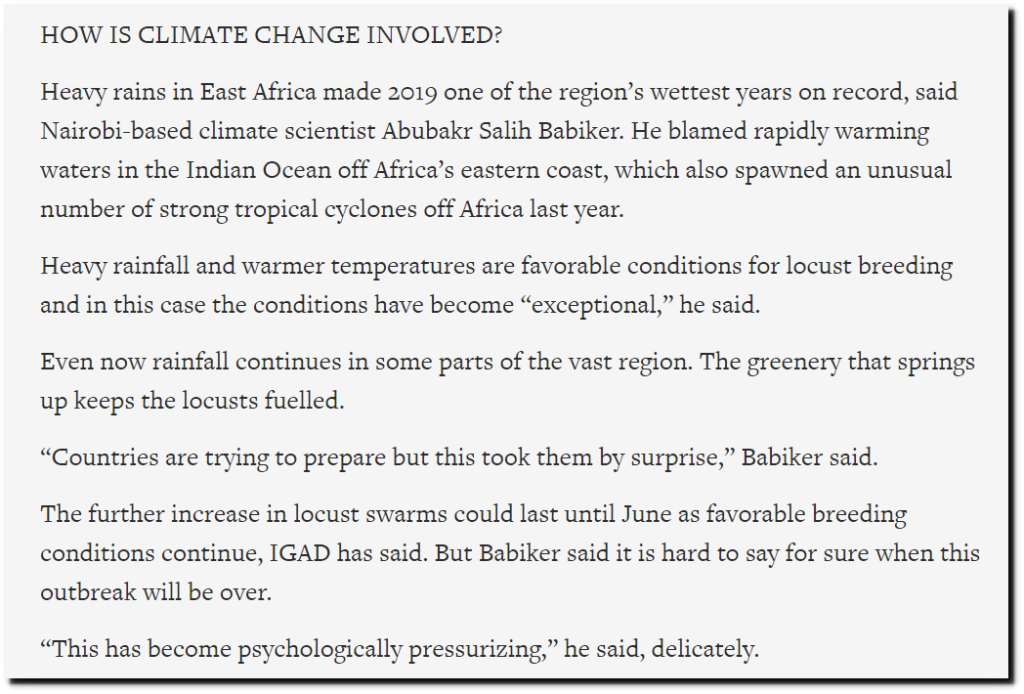 Global warming used to cause drought in East Africa.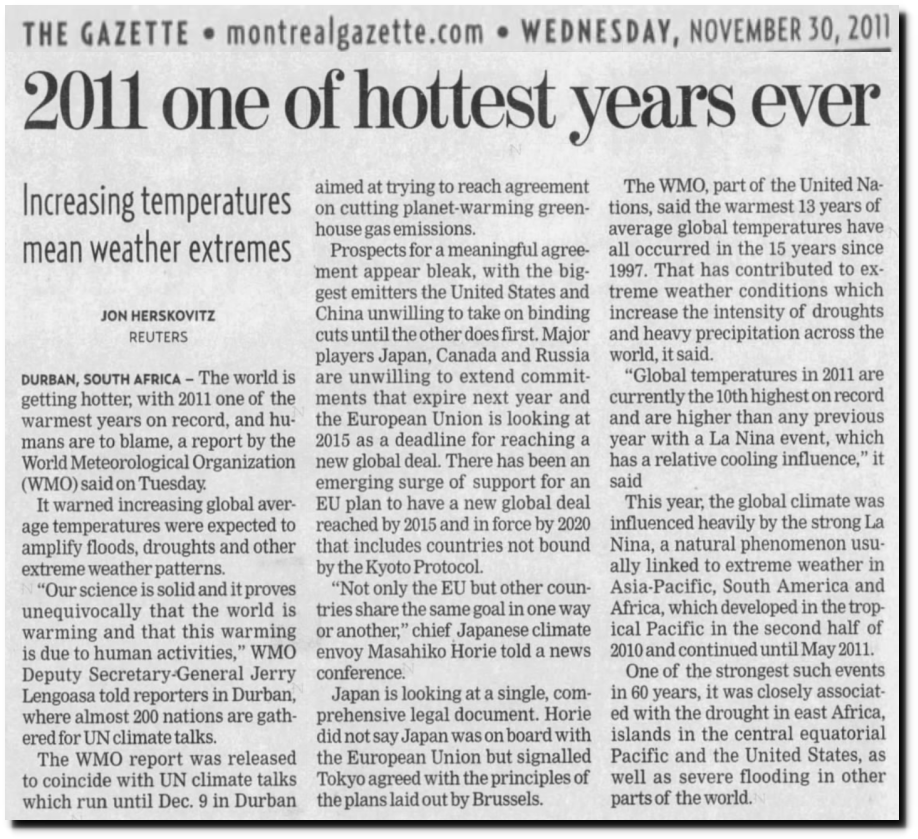 30 Nov 2011, 2 – The Gazette at Newspapers.com
CO2 is a very fickle gas, causing the oceans to be warm in some places, and be cool in other places.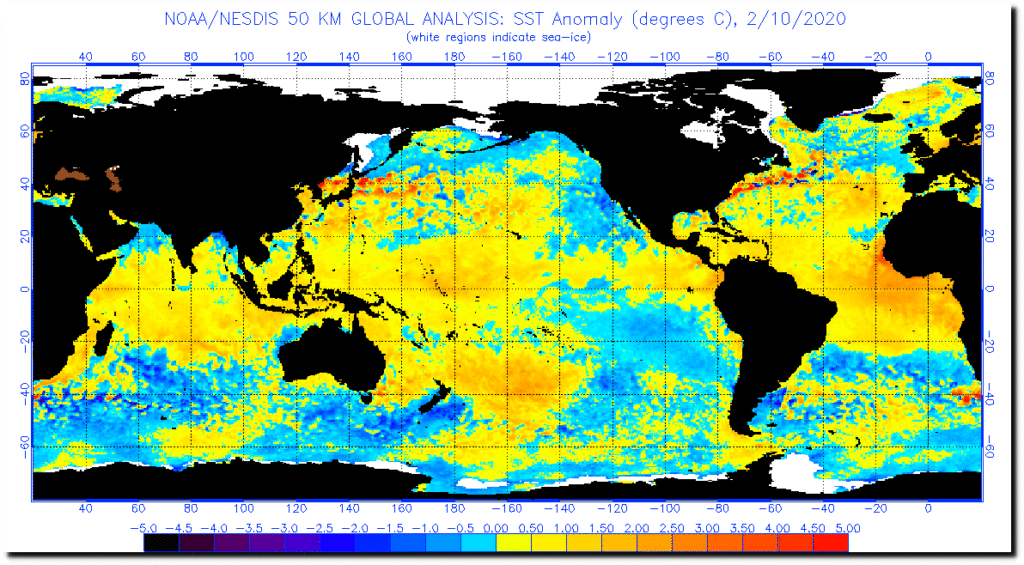 anomnight.2.10.2020.gif (1174×640)
Famine used to be caused by global cooling, but now it is caused by global warming.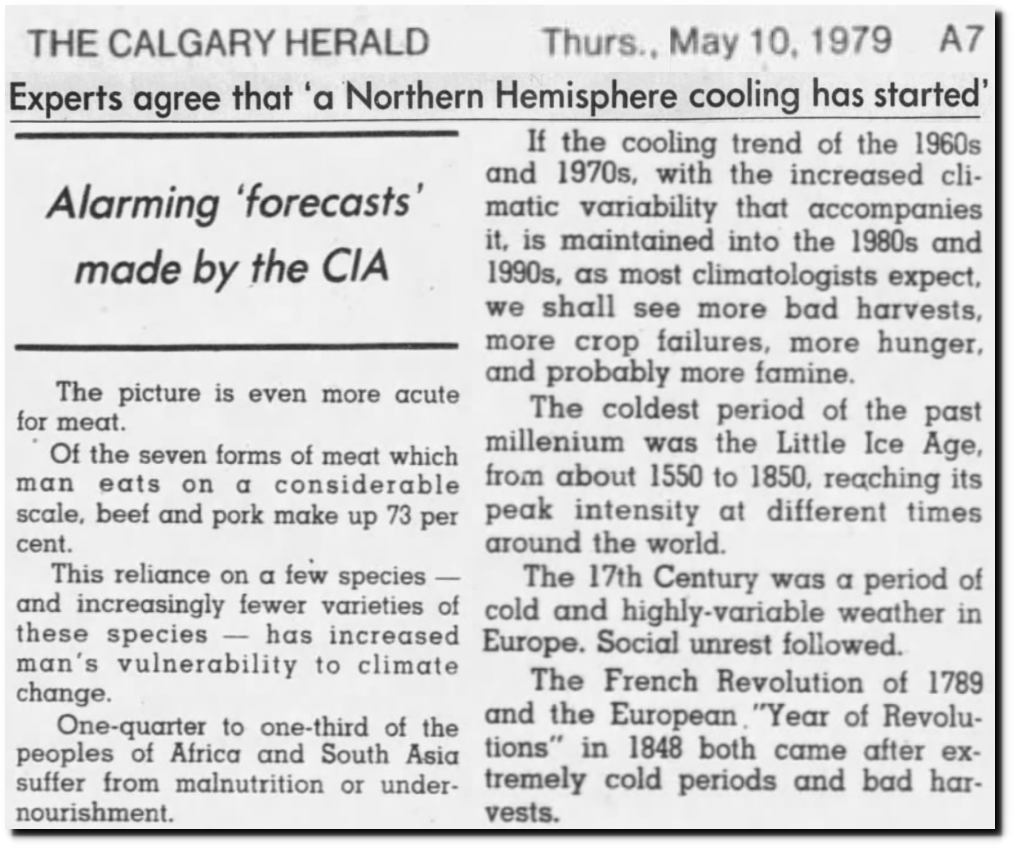 10 May 1979, 7 – Calgary Herald at Newspapers.com