On this date in 1971, a massive tornado outbreak and snowstorm caused hundreds of casualties in the US.
21 Feb 1971, Page 1 – The Daily Times-News at Newspapers.com
A cold Arctic air mass collided with warm humid air in the south.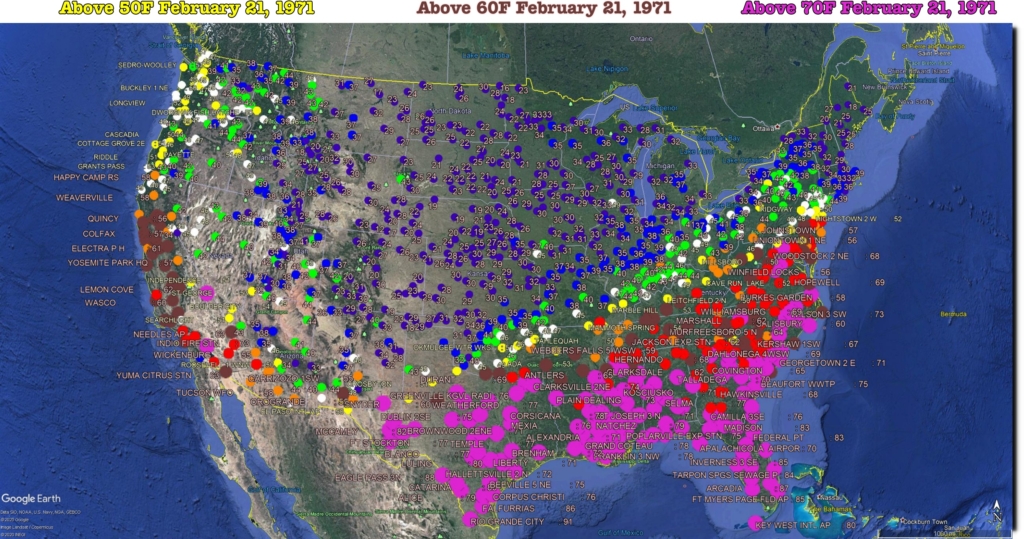 I remember that winter very well.  It was extremely cold in New Mexico. Santa Fe was -15F and Albuquerque was -13F. My 9th grade earth science teacher was very excited about the "polar air mass."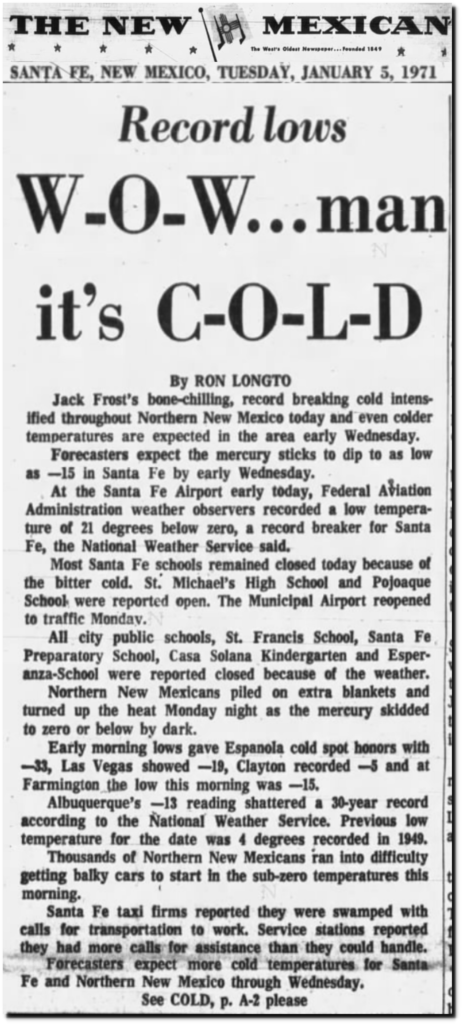 05 Jan 1971, 1 – The Santa Fe New Mexican at Newspapers.com
NASA was forecasting a new ice age by the year 2021.
U.S. Scientist Sees New Ice Age Coming
U.S. and Soviet Press Studies of a Colder Arctic – The New York Times
THE ROLE OF NOAA'S CLIMATE PREDICTION CENTER IN
The bad weather of the 1970s was blamed on global cooling and the new ice age. They called it "global climatic upheaval"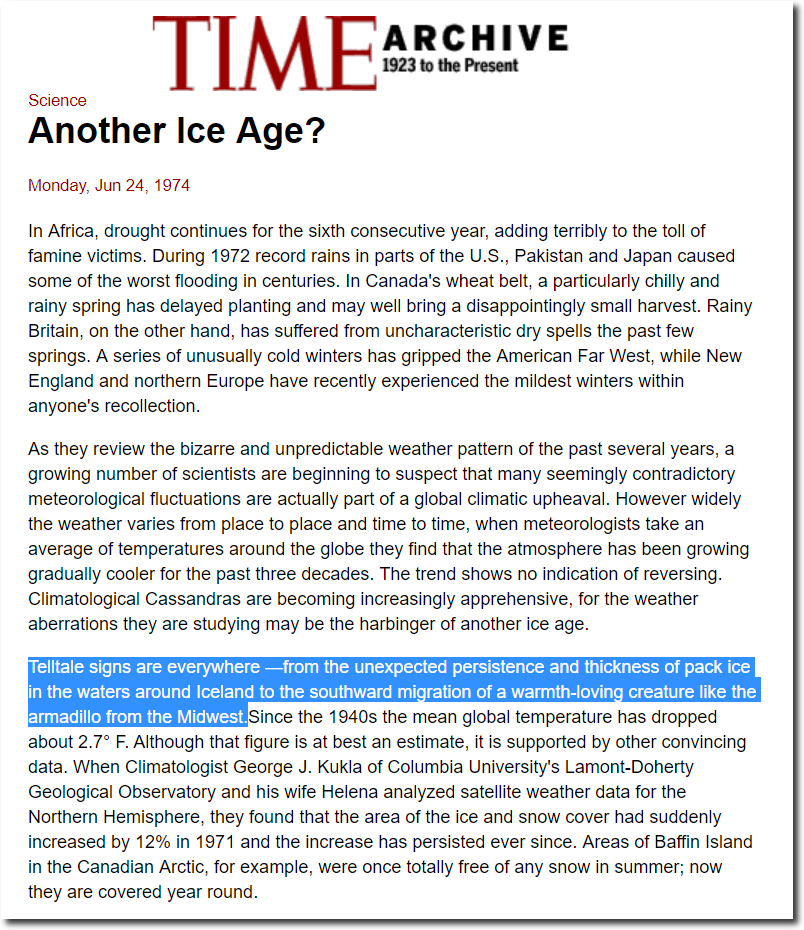 TIME Magazine Archive Article — Another Ice Age? — Jun. 24, 1974