Experts report the western US is having the "worst megadrought in the modern age."

Megadrought in Western U.S. Worst in Region in 1,200 Years | Time
Actual data shows that the western US has gotten slightly wetter over the past century, with the last five years above average precipitation.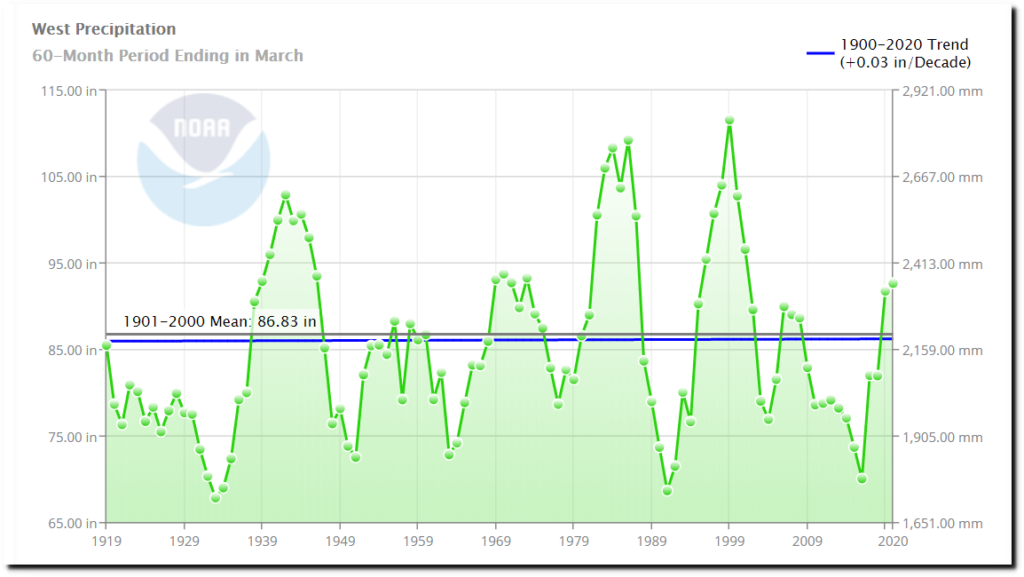 Climate at a Glance | National Centers for Environmental Information (NCEI)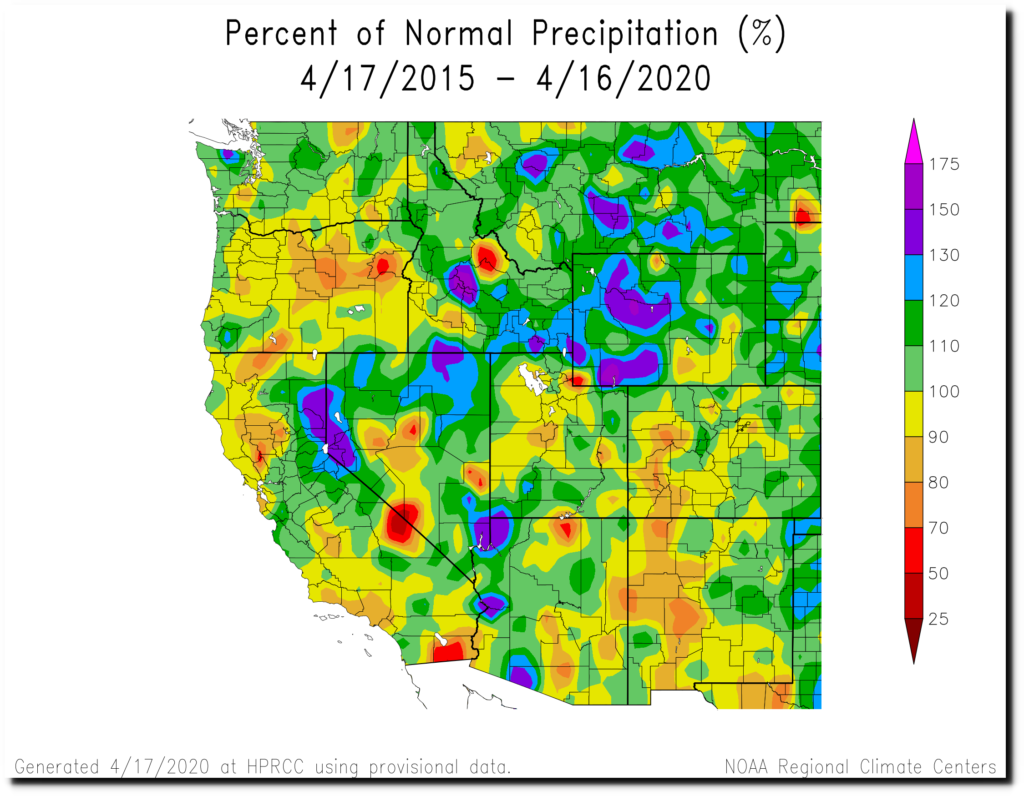 https://hprcc.unl.edu/products/maps/acis/wrcc/60mPNormWRCC.png
I took this picture a month ago along the Agua Fria River north of Phoenix, which has the most water in 40 years.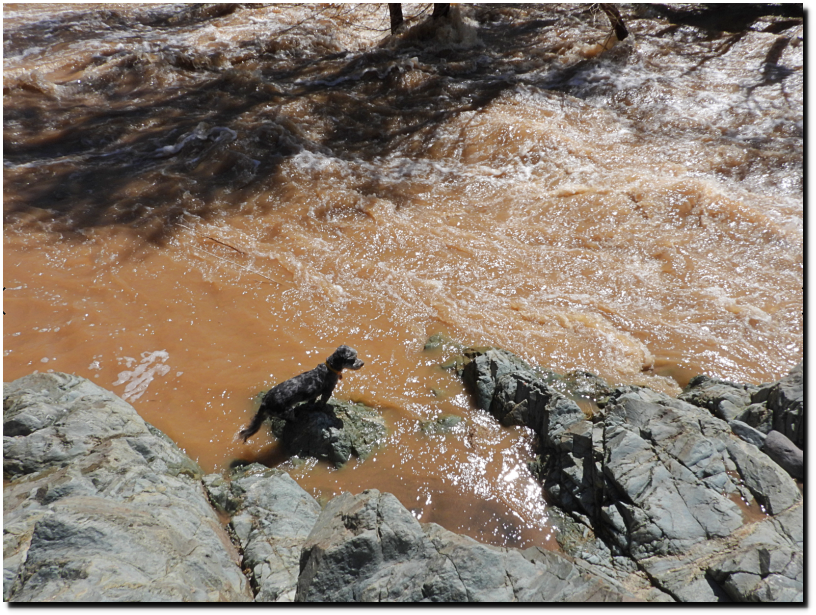 And this spectacular waterfall was in Oak Creek Canyon between Sedona and Flagstaff.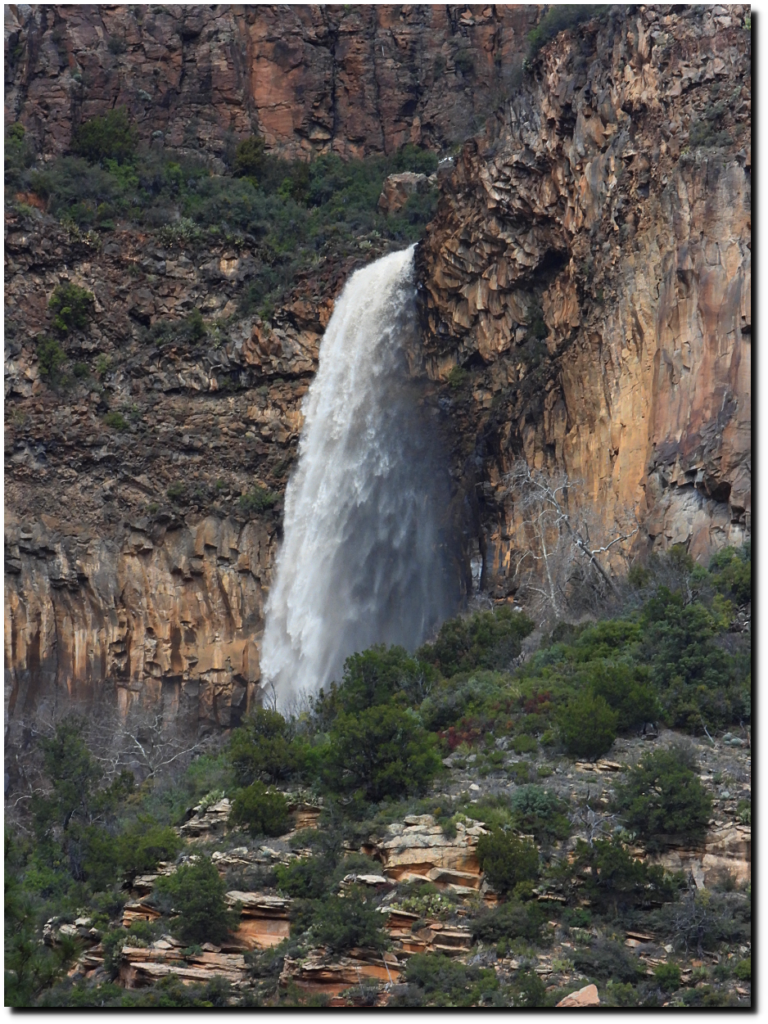 California used to get 200 year long droughts.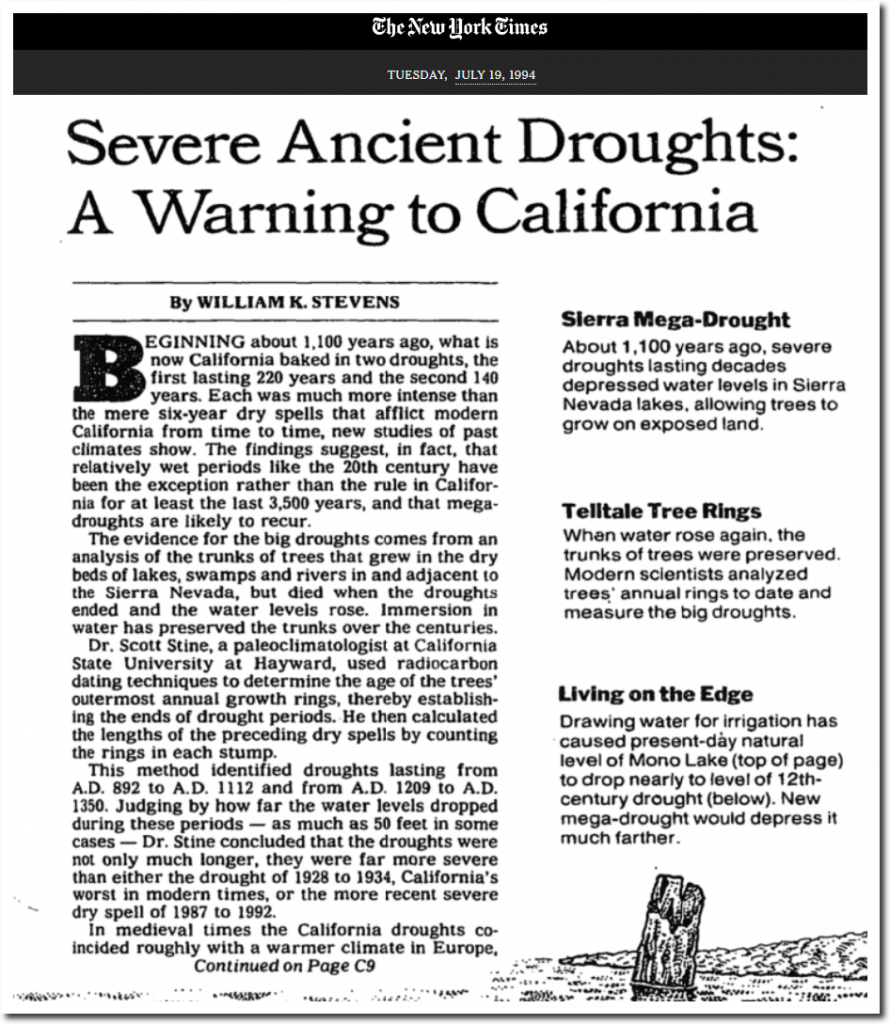 Severe Ancient Droughts: A Warning to California – The New York Times
The official California permanent drought was announced four years ago.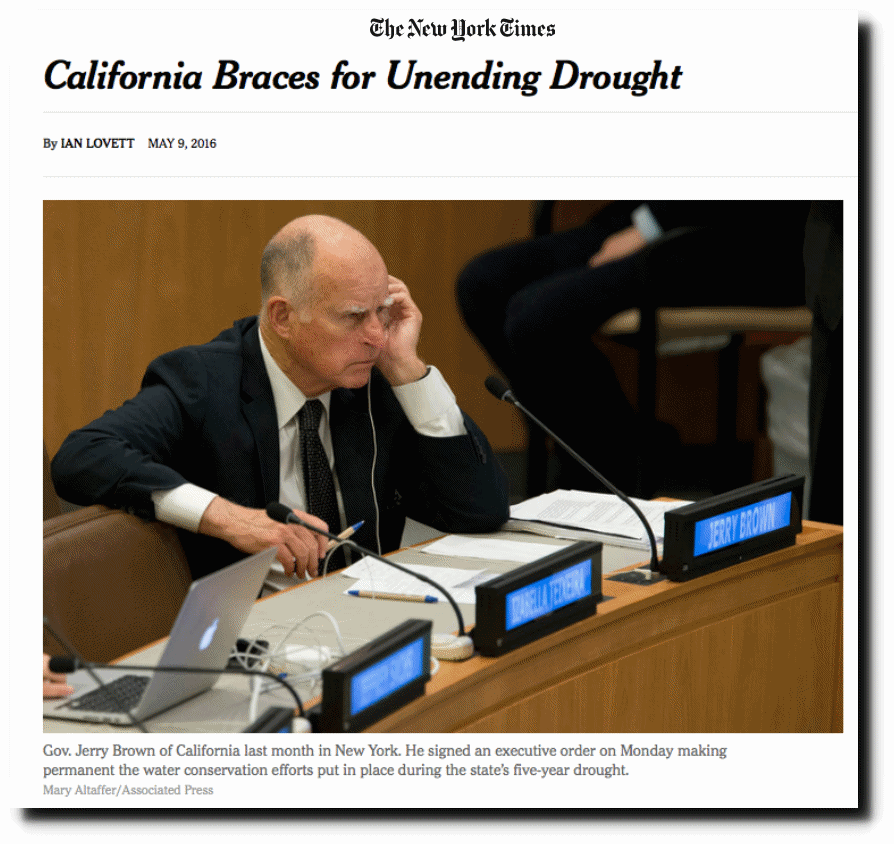 California Braces for Unending Drought – The New York Times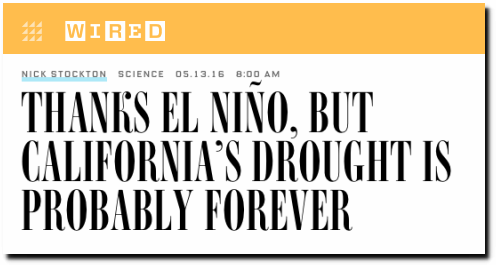 Thanks El Niño, But California's Drought Is Probably Forever | WIRED
And last year, the drought was so deep, residents had to dig their way out of it.
In Mammoth, the snow is so deep residents must tunnel out. There's a history to that – Los Angeles Times
Two of the last three years had record snow in California, so the San Francisco Chronicle has quite predictably announced the end of California skiing.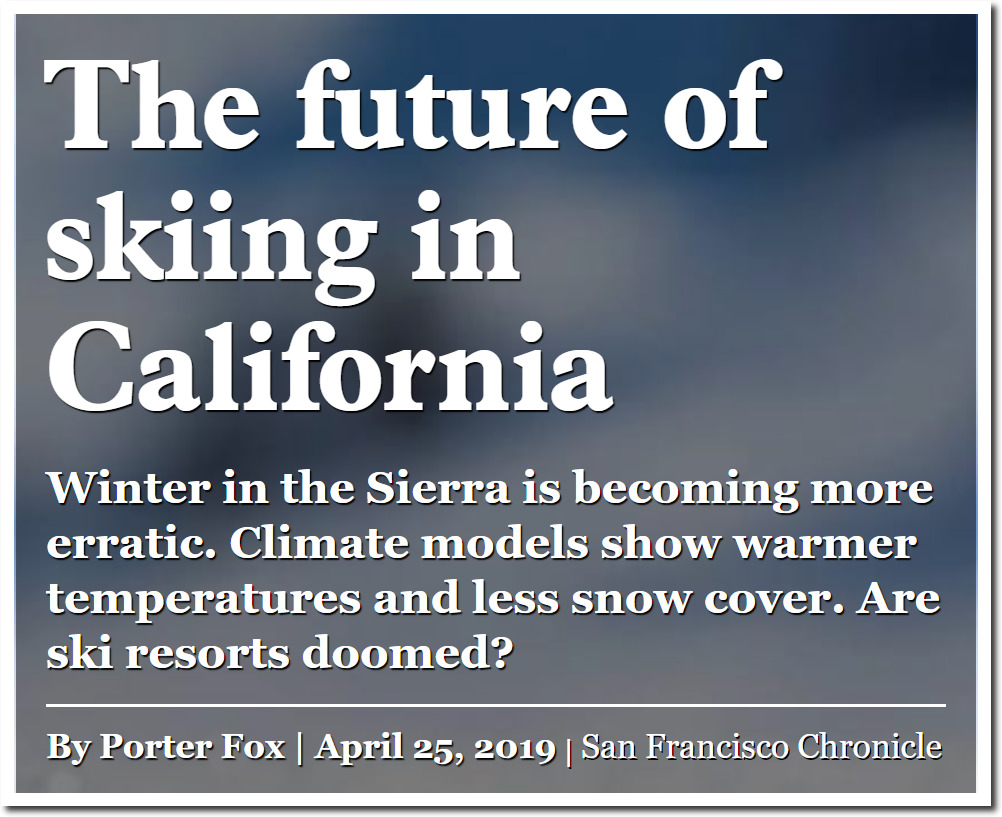 How ski resorts in California are preparing for warmer winters – San Francisco Chronicle
But they had to wait until after the Fourth of July ….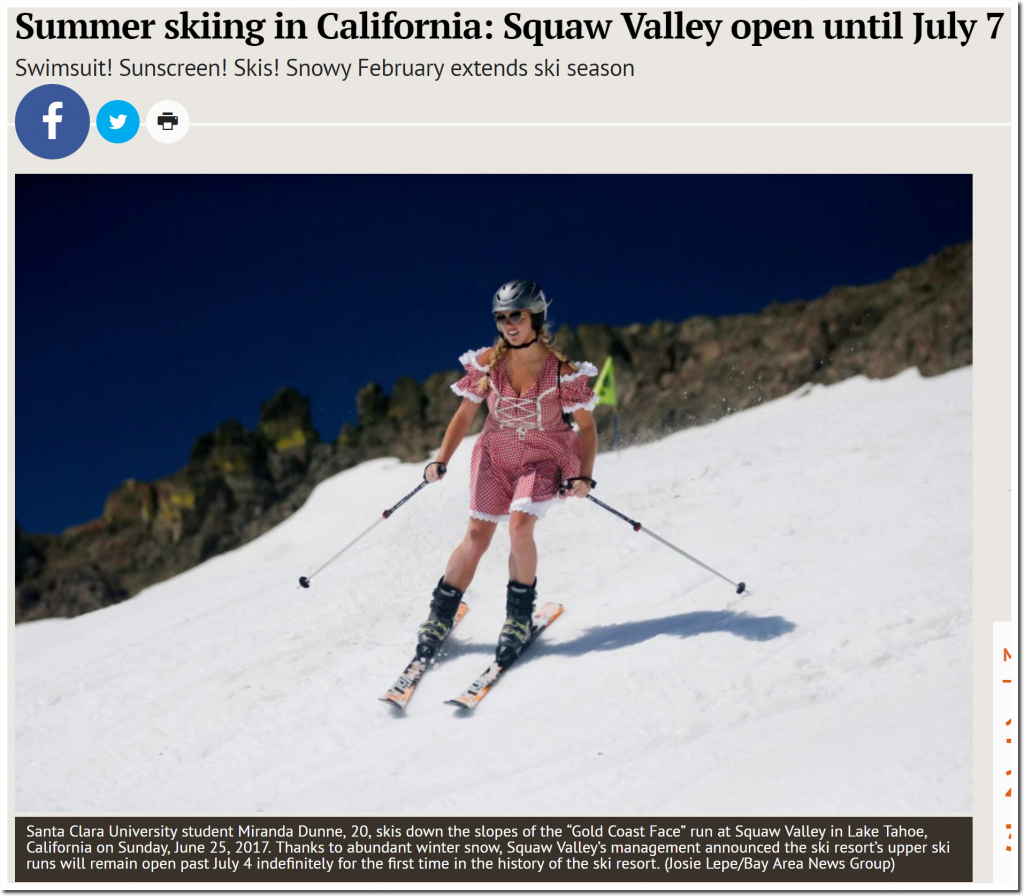 California's summer skiing: Squaw Valley open until July 7
Two of the authors of this paper are from Boulder, Colorado – where we are having our snowiest winter on record.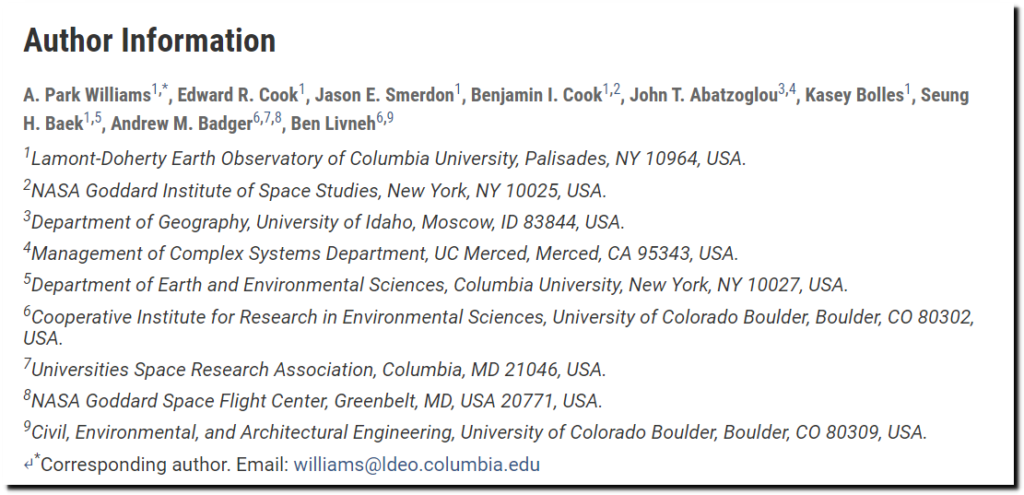 Large contribution from anthropogenic warming to an emerging North American megadrought | Science