Hawaii is run by left-wing Democrats, and was one of the first states to shut down their economy. They now have 250,000 new unemployment claims.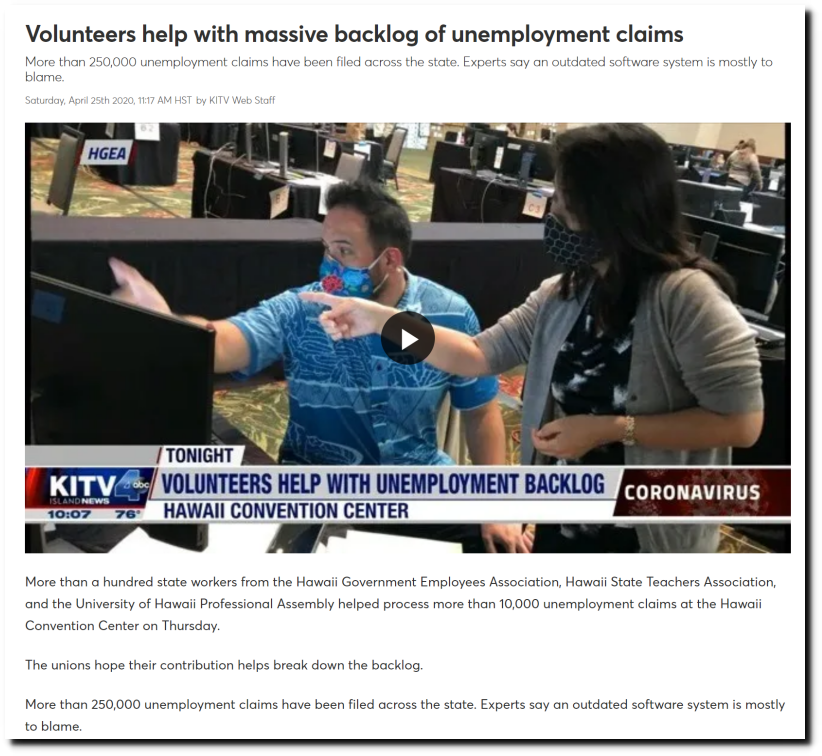 Volunteers help with massive backlog of unemployment claims – Honolulu, Hawaii news, sports & weather – KITV Channel 4
Hawaii only has about 650,000 people in their workforce, so they are probably above 40% unemployment.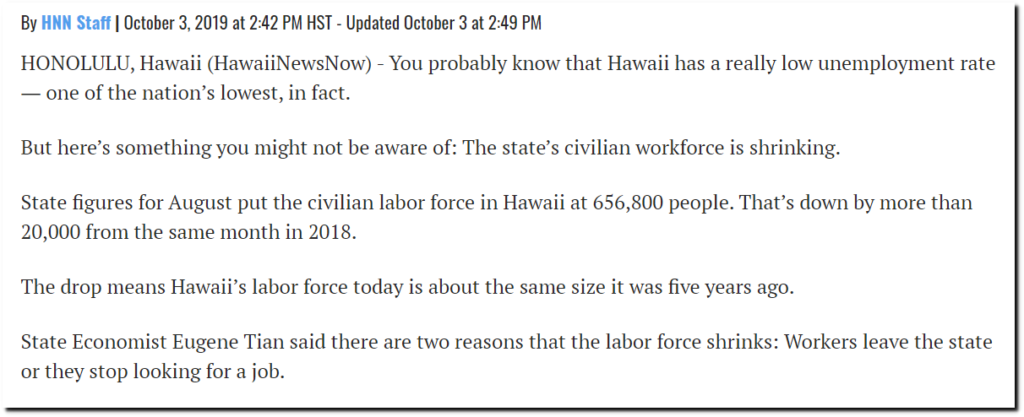 What's up with Hawaii's incredible shrinking civilian labor force?
Hawaii has a COVID death rate of ten per million, which is about the same as Wyoming – which never shut down. Hawaii's economy is almost completely dependent on tourism, which is a dead industry thanks to worthless computer models created by the United Nations, and mindless panic by politicians in the US.
In a matter of six weeks liberal Democrat's turned paradise into the exact opposite. The odds of Hawaiians dying from COVID are 1:10,000. Hawaiians are about fifty times more likely to die from flu or in a car accident.