The US had an unprecedented heatwave during May and June, 1934. Temperatures in the Midwest and Upper Great Plains were over 100 degrees every day from May 26 through June 8, and peaked at 111 degrees on May 30.  Temperatures were about 30 degrees warmer than today's forecast.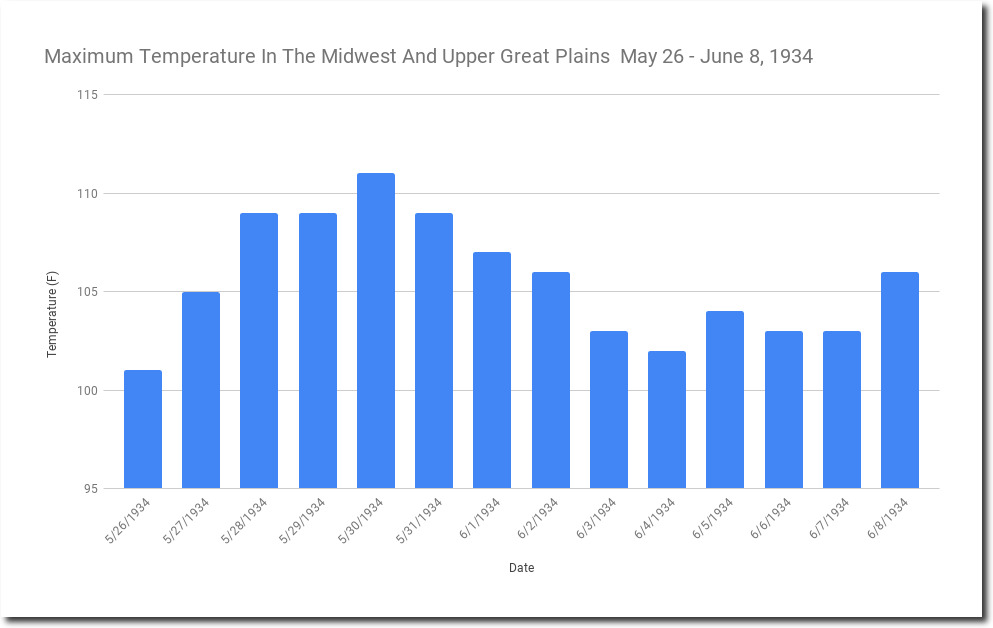 The heatwave actually began on May 8, and continued all summer.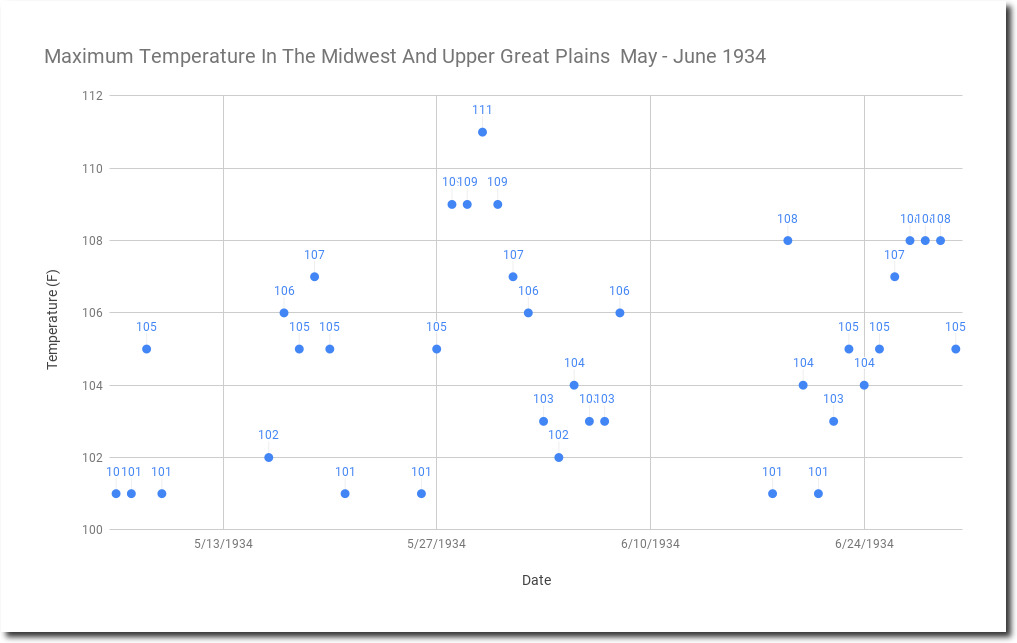 Temperatures during May were twelve degrees above normal in the center of the US.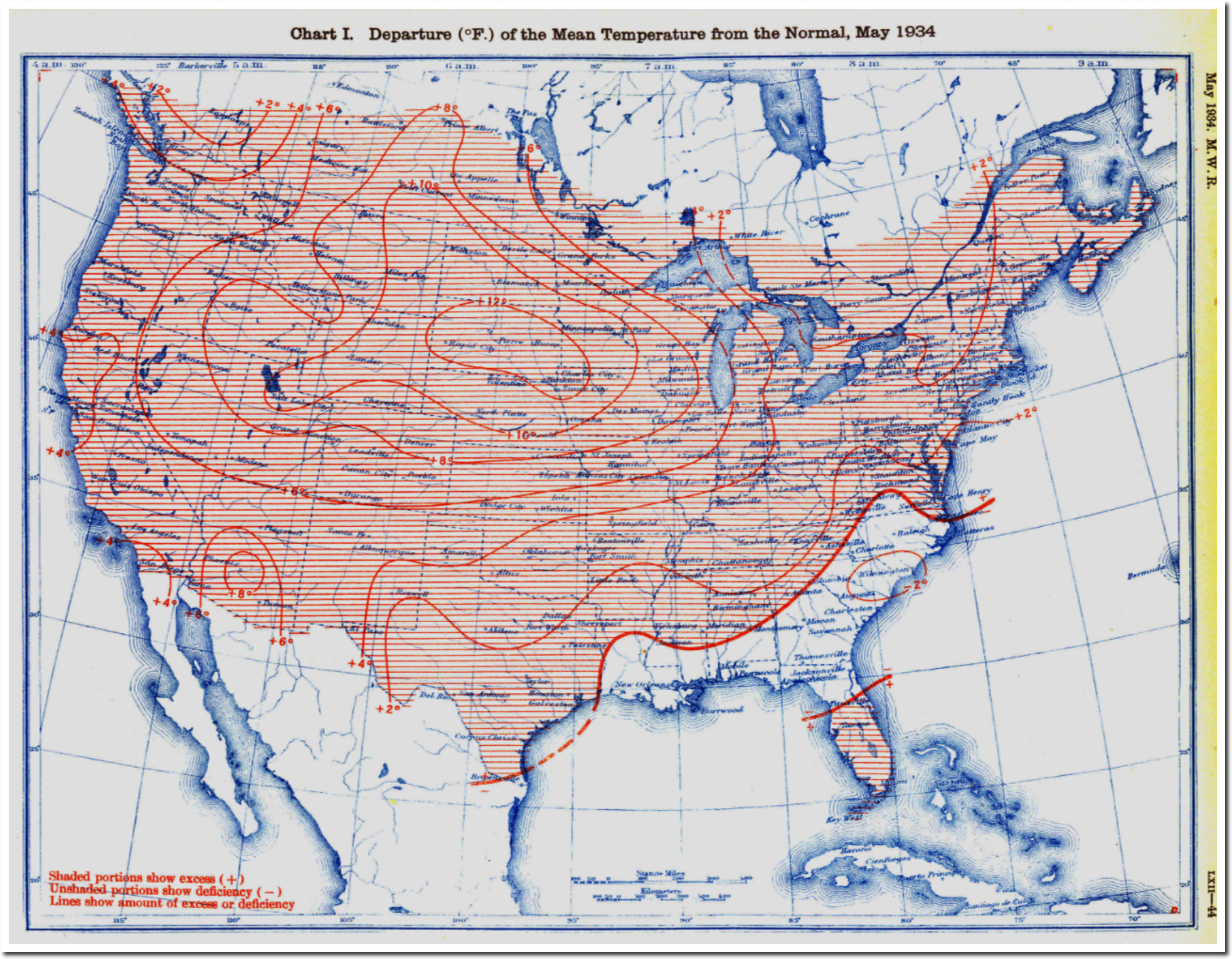 ftp://ftp.library.noaa.gov/docs.lib/htdocs/rescue/mwr/062/mwr-052-05-c1.pdf
The US experienced an unprecedented drought that summer.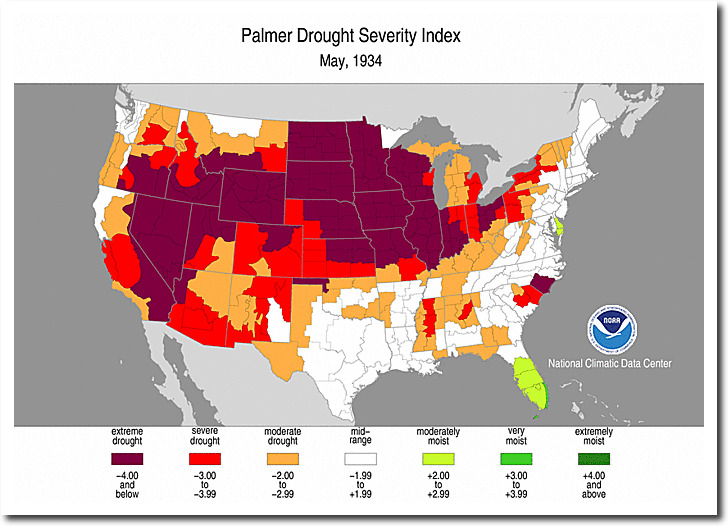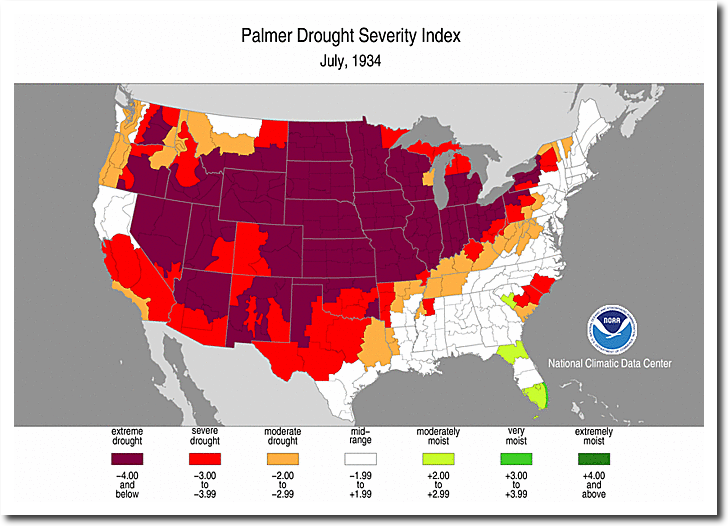 The heat and drought wasn't confined to the US.  The entire planet was experiencing unprecedented extreme weather.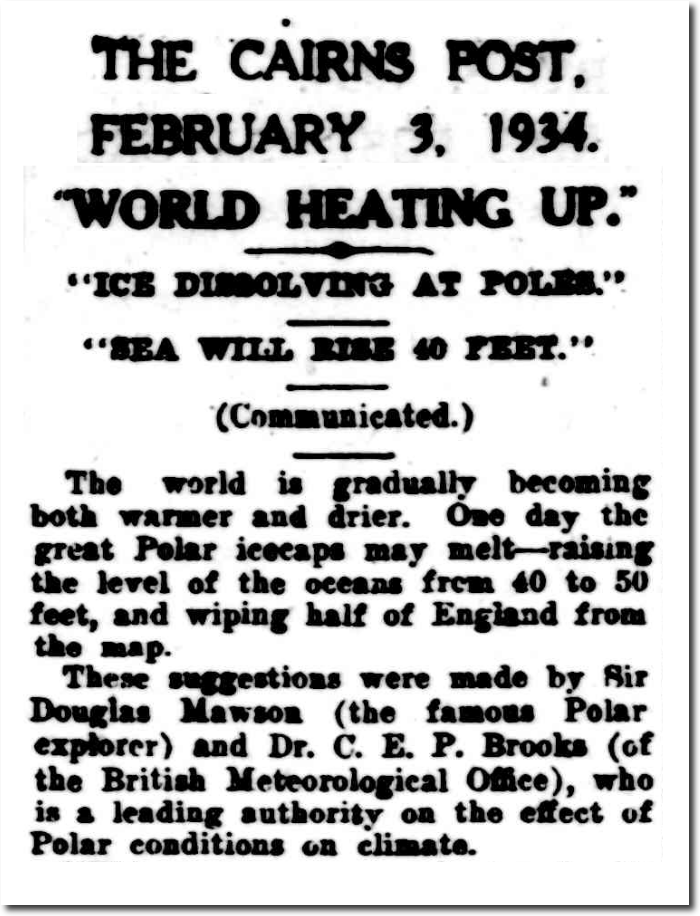 03 Feb 1934 – "WORLD HEATING UP." – Trove
1934 and 1936 were unprecedented years for heat and drought in US. But the extreme weather wasn't just in the US – it was global.  Click on the 1934 LA Times below to see it full sized.
30 Dec 1934, Page 13 – The Los Angeles Times at Newspapers.com
During 1934, the world experienced unprecedented drought and heat.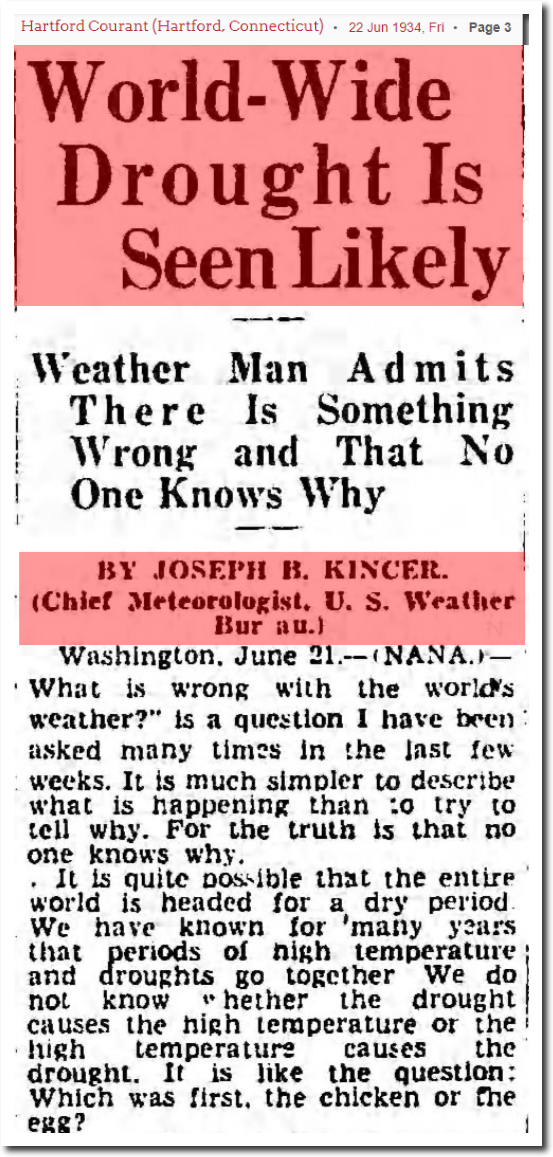 22 Jun 1934, Page 3 – Hartford Courant at Newspapers.com
04 Jun 1934 – WORLD DROUGHT – Trove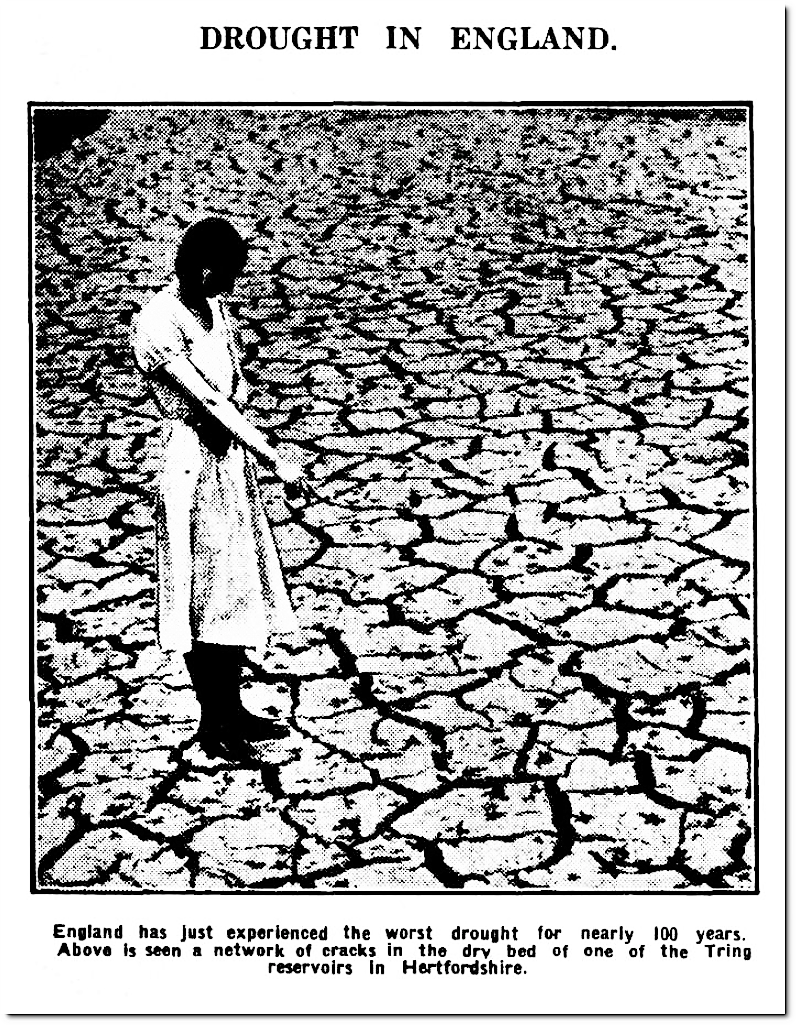 19 Jul 1934 – DROUGHT IN ENGLAND. – Trove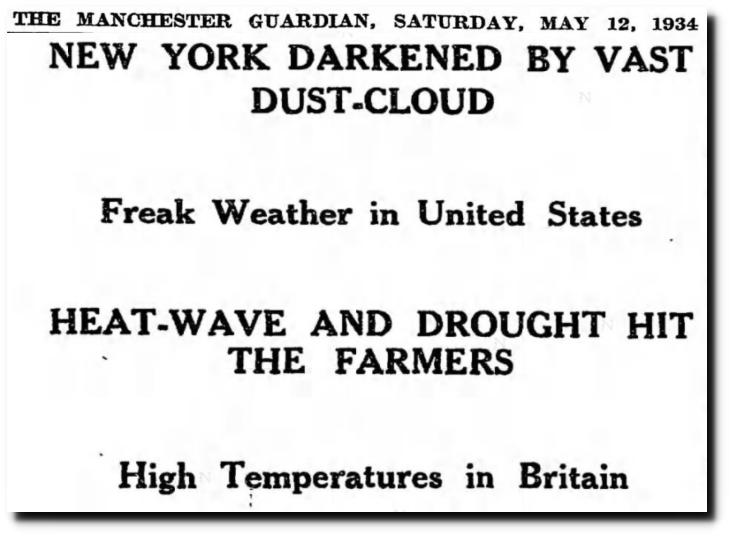 12 May 1934, 13 – The Guardian at Newspapers.com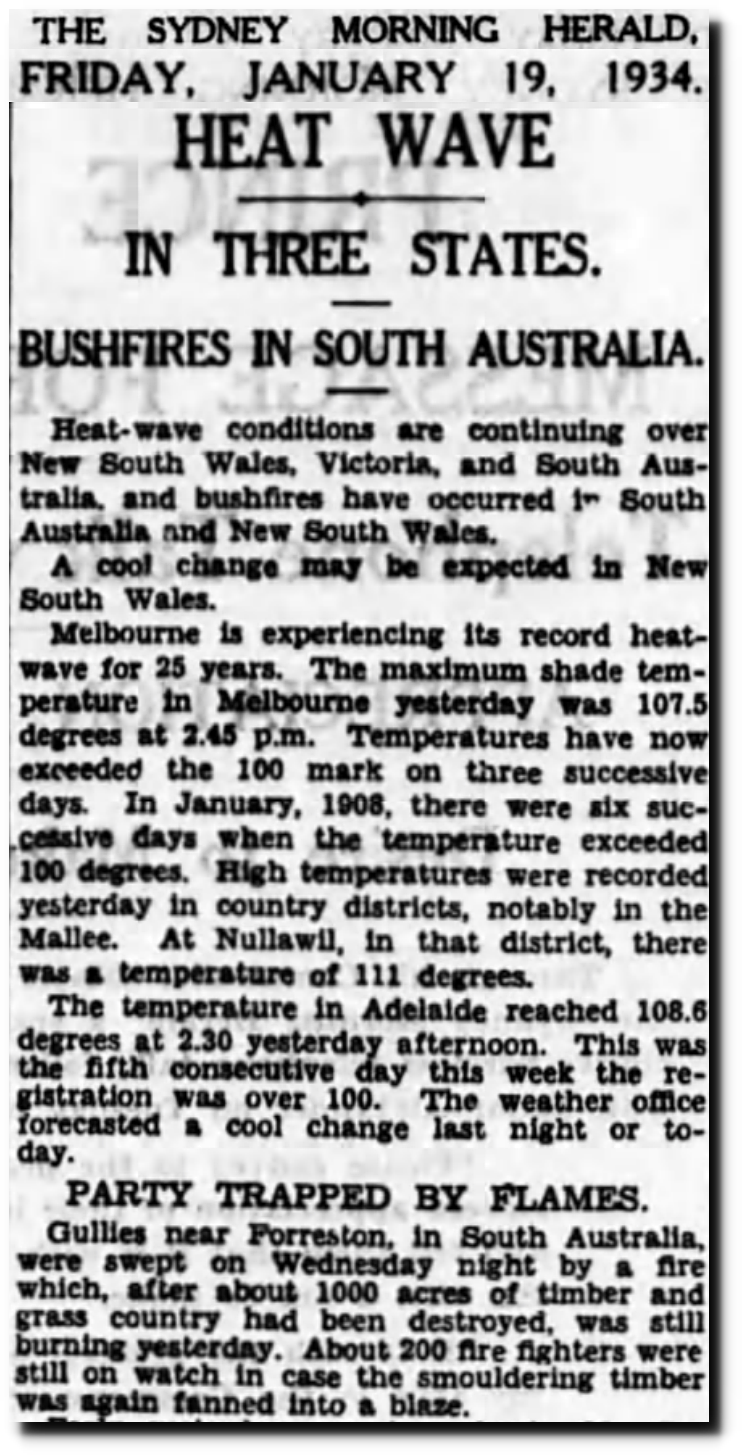 19 Jan 1934, Page 10 – The Sydney Morning Herald at Newspapers.com

05 Jun 1934, Page 5 – The News-Chronicle at Newspapers.com
Climate scientists can't explain the extreme weather of 1934, and it wrecks their theory – so they simply erase it.