The BBC is astonished by 30C temperatures in the Arctic near Scandinavia.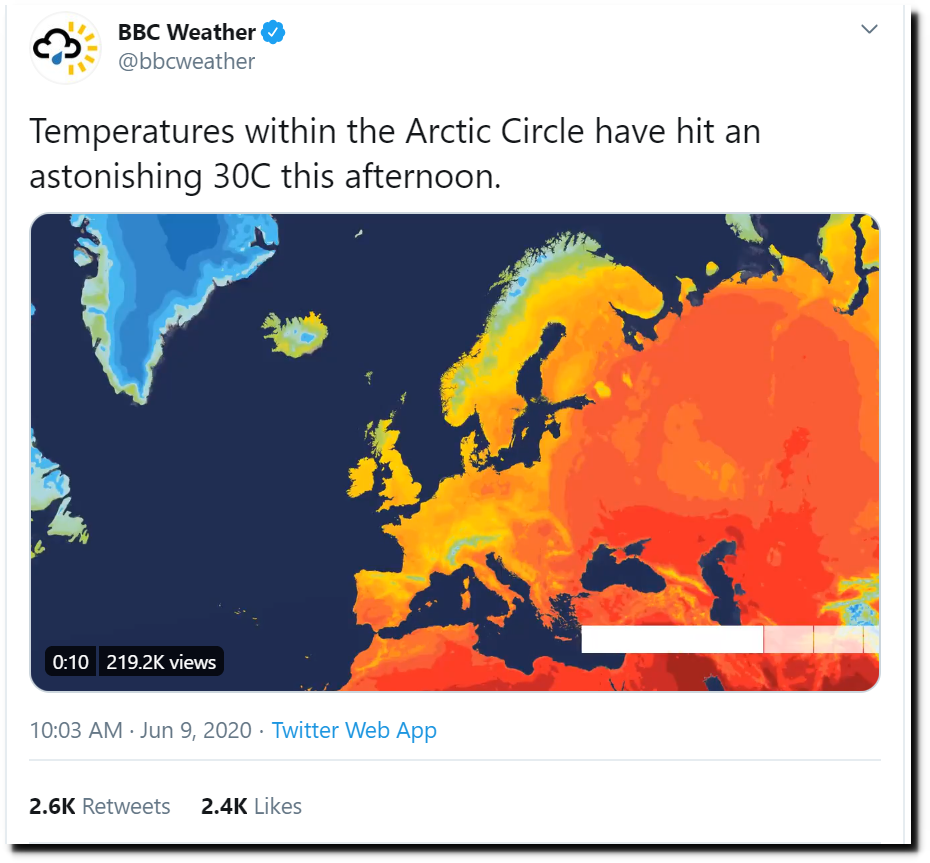 During the summer of 1927, temperatures over 32C were persistent in that same region.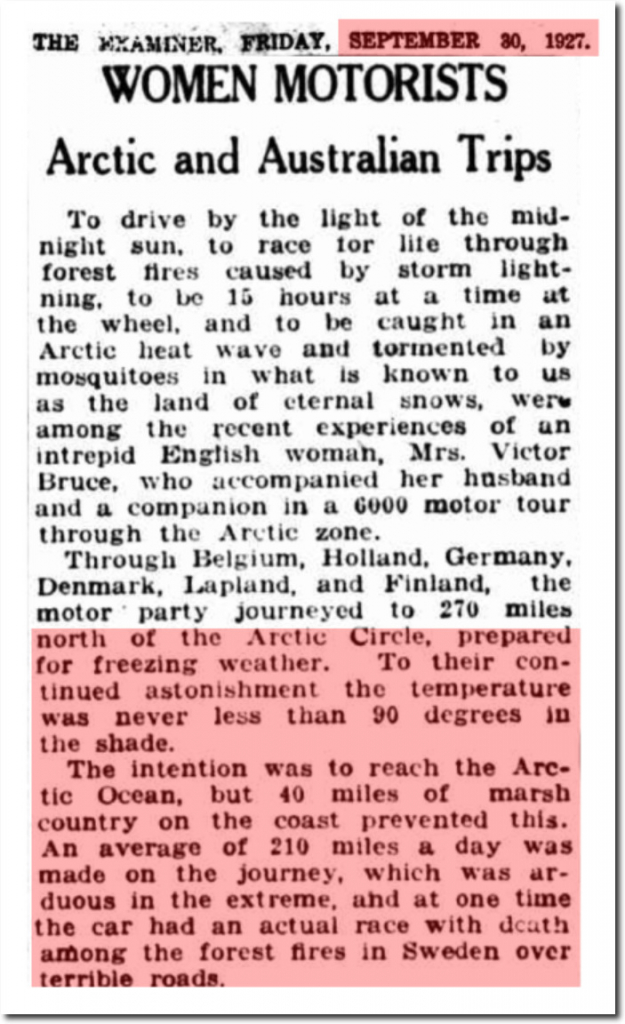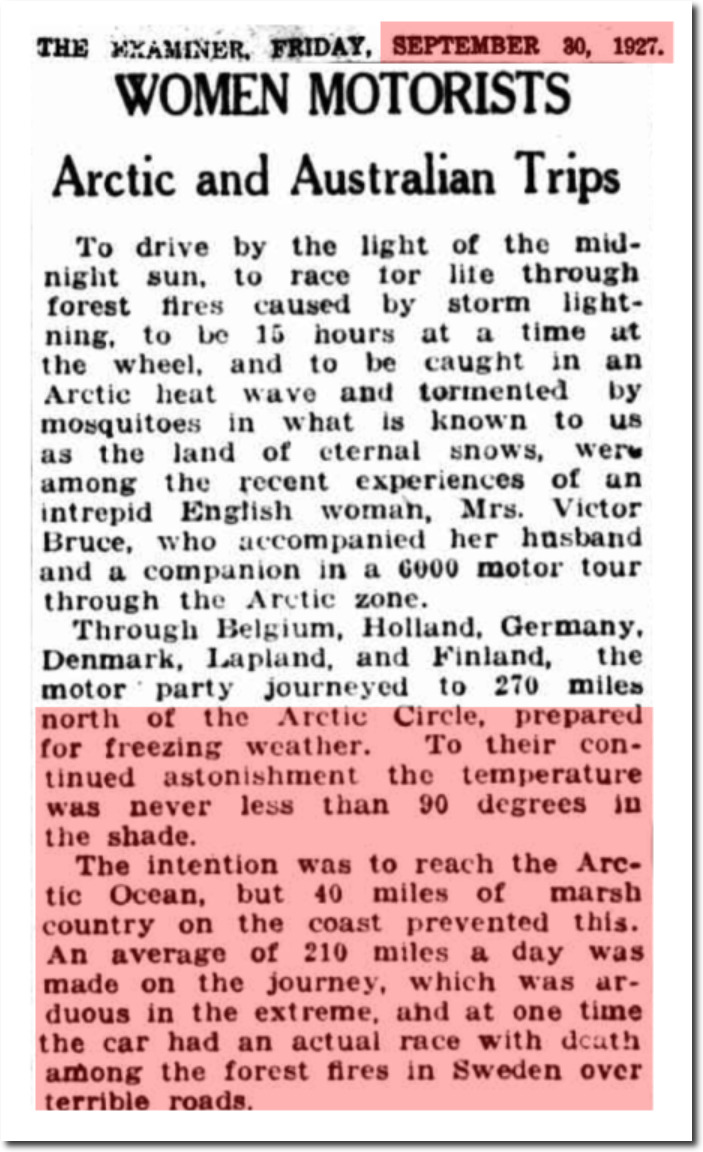 30 Sep 1927 – WOMEN MOTORISTS – Trove
Children were sunbathing near the North Pole.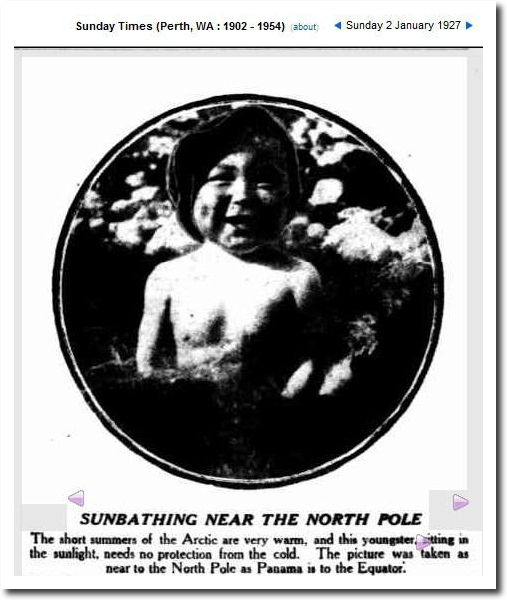 02 Jan 1927 – SUNBATHING NEAR THE NORTH POLE – Trove
During June, the Arctic receives more solar radiation than any place else on Earth. Warm temperatures there this time of year are not surprising.