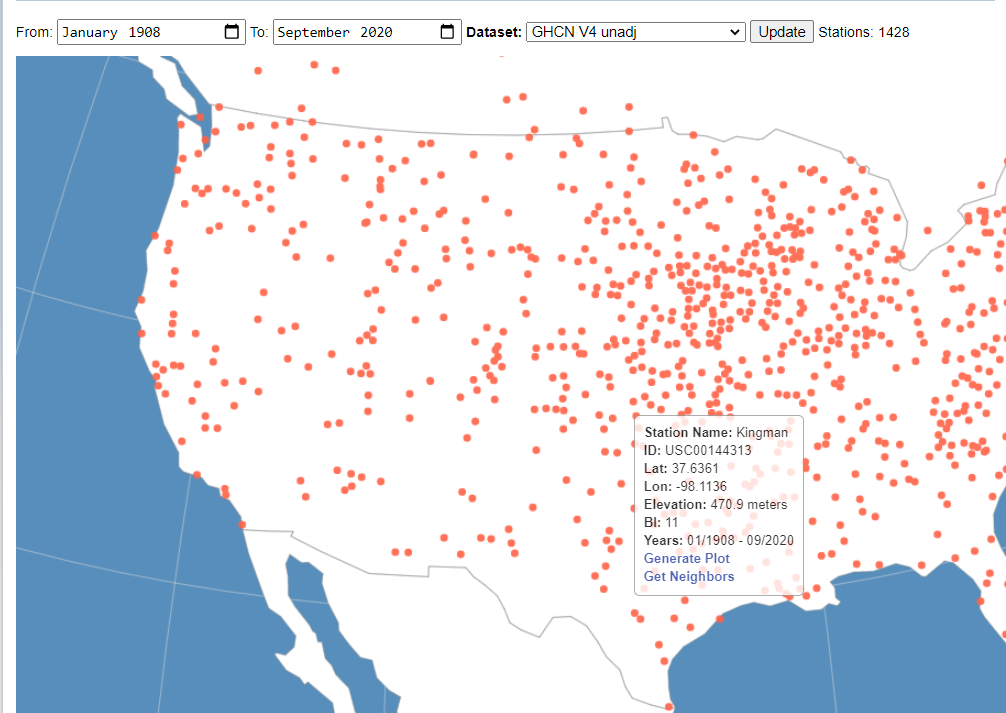 Hi, everyone.
Today, I researched the mean annual temperatures in Kingman, Kansas.
The GHCN V4 Unadjusted data from NASA website show an obvious cooling trend since 1908.
However, the GHCN V4 adj – homogenized data show that the Kingman station doesn't have any annual temperature data from 1908 to 1952, and the station has had a warming trend.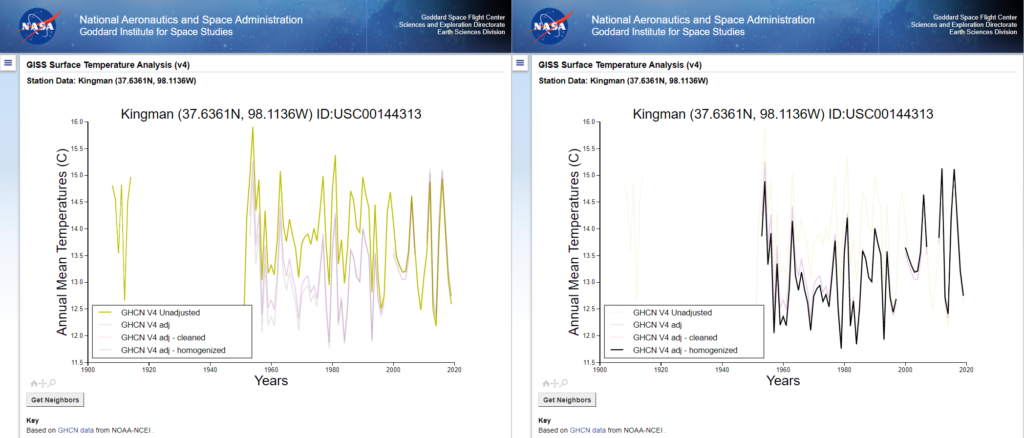 Why do NASA do such ridiculous things?

As is well known to many people, NASA likes changing their temperature data.