A few days ago, global warming was unstoppable and out of control. But with temperatures starting to plummet from the La Nina, the narrative has quickly changed again.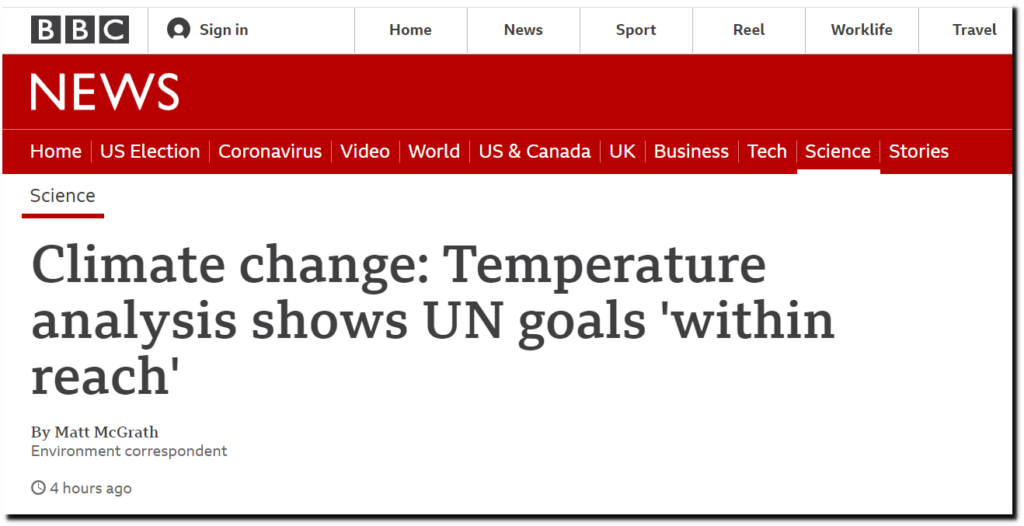 Climate change: Temperature analysis shows UN goals 'within reach' – BBC News
Experts having being saying global warming was out of control and unstoppable for decades.