Six years ago, the National Snow and Ice Data Center in Boulder, Colorado showed a lot of five year old ice during week 41 (October 5-11.)  They track the ice constantly so that they know how old it is.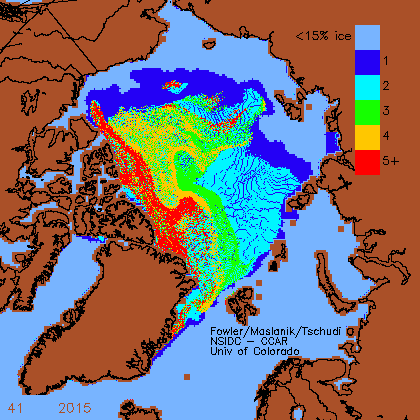 http://www.arctic-charts.net/ccar.colorado.edu/pub/tschudi/iceage/gifs/latest.gif
But when they published the week 41 data a few months later, they made much of the five year old ice disappear.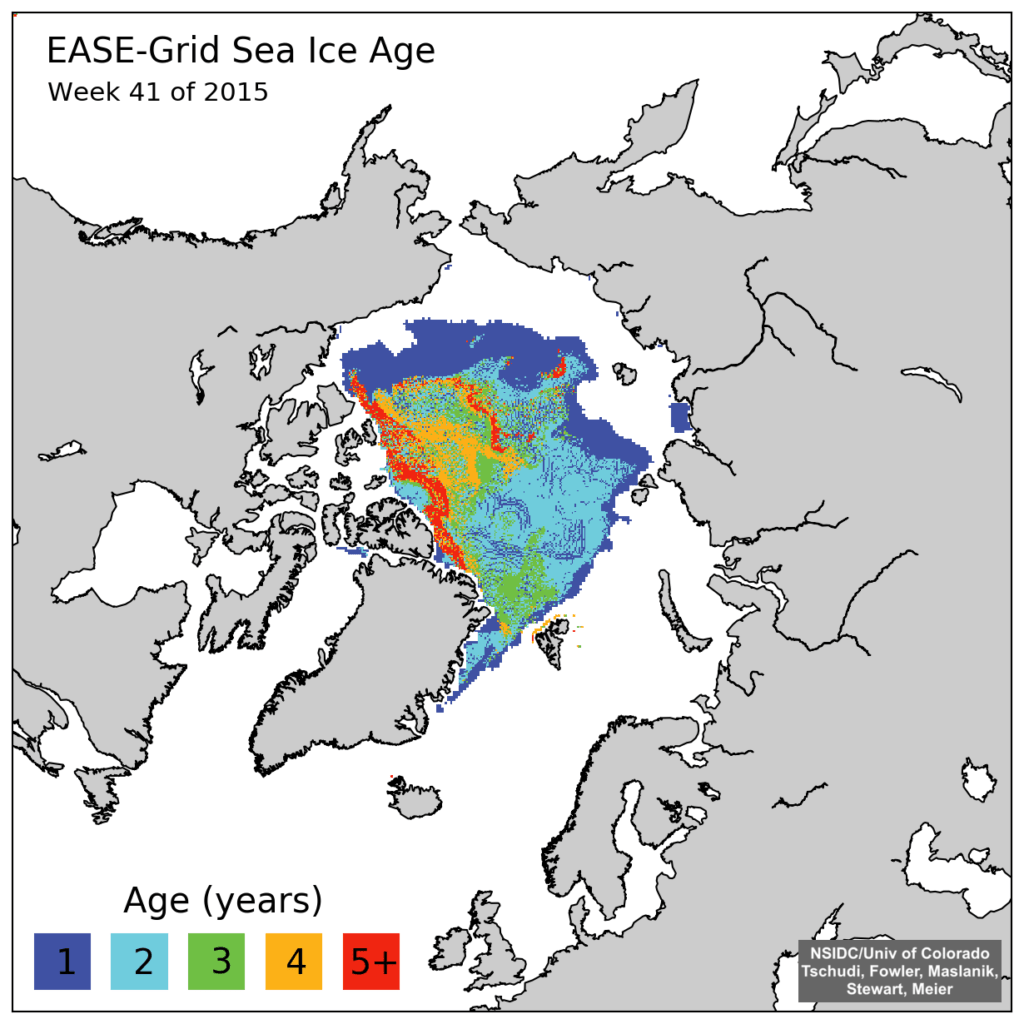 March ends a most interesting winter | Arctic Sea Ice News and Analysis