We are about have an historic blizzard and cold spell here in Cheyenne, Wyoming.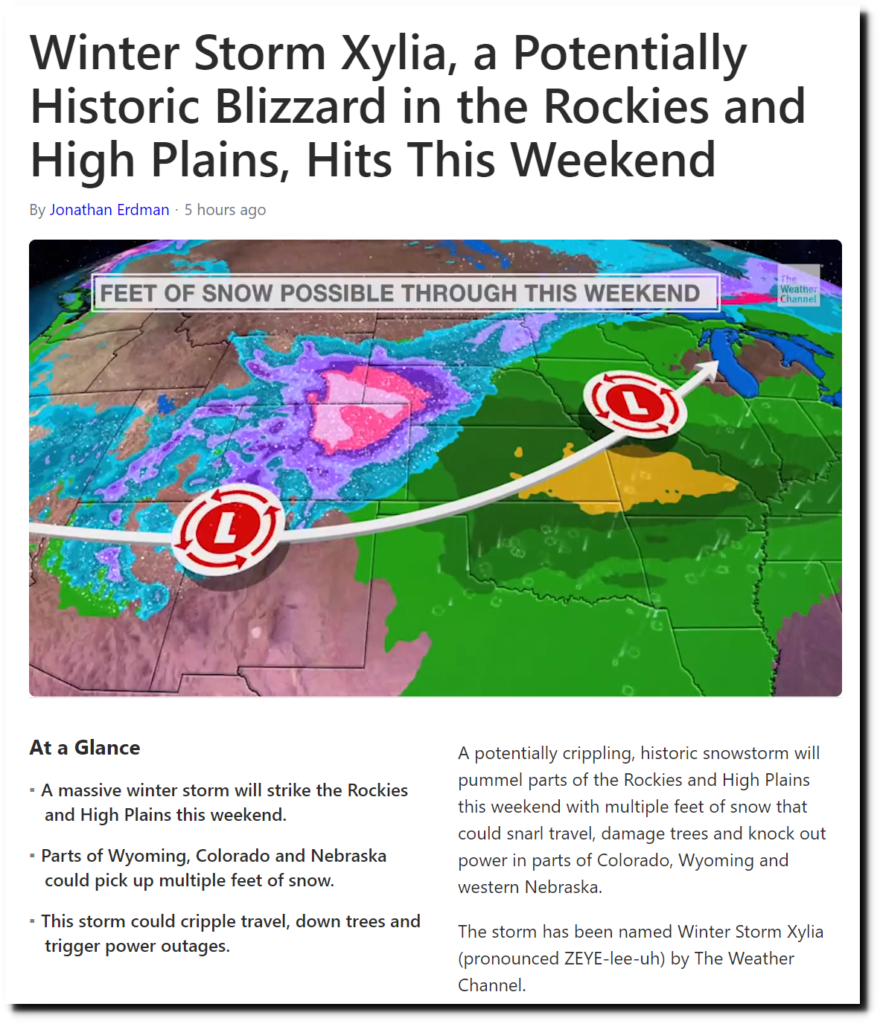 Winter Storm Xylia, a Potentially Historic Blizzard in the Rockies and High Plains, Hits This Weekend | The Weather Channel – Articles from The Weather Channel | weather.com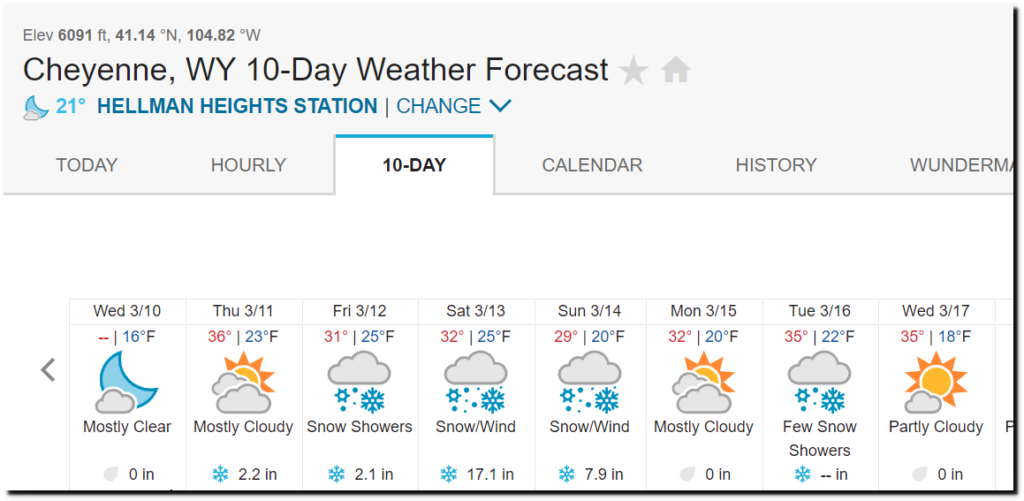 Cheyenne, WY 10-Day Weather Forecast | Weather Underground
Ten days ago the Climate Prediction Center at NOAA said we would have a warm, dry March.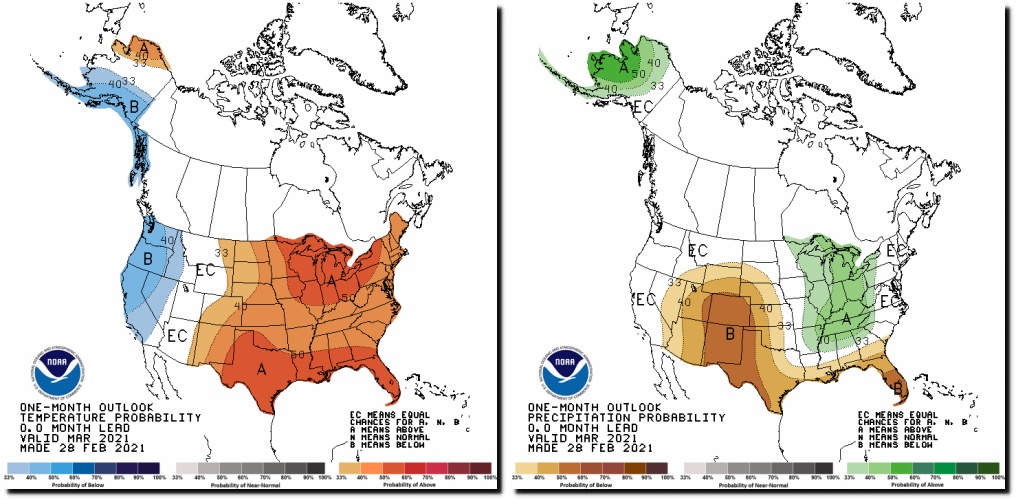 Climate Prediction Center – Revised OFFICIAL 30-Day Forecasts
On January 25, NOAA predicted a warm February for the US.
"The outlook from the Climate Prediction Center for February indicates that there are no strong climate signals that would point toward an unusually cold or mild month.  The odds are tilted toward above average precipitation."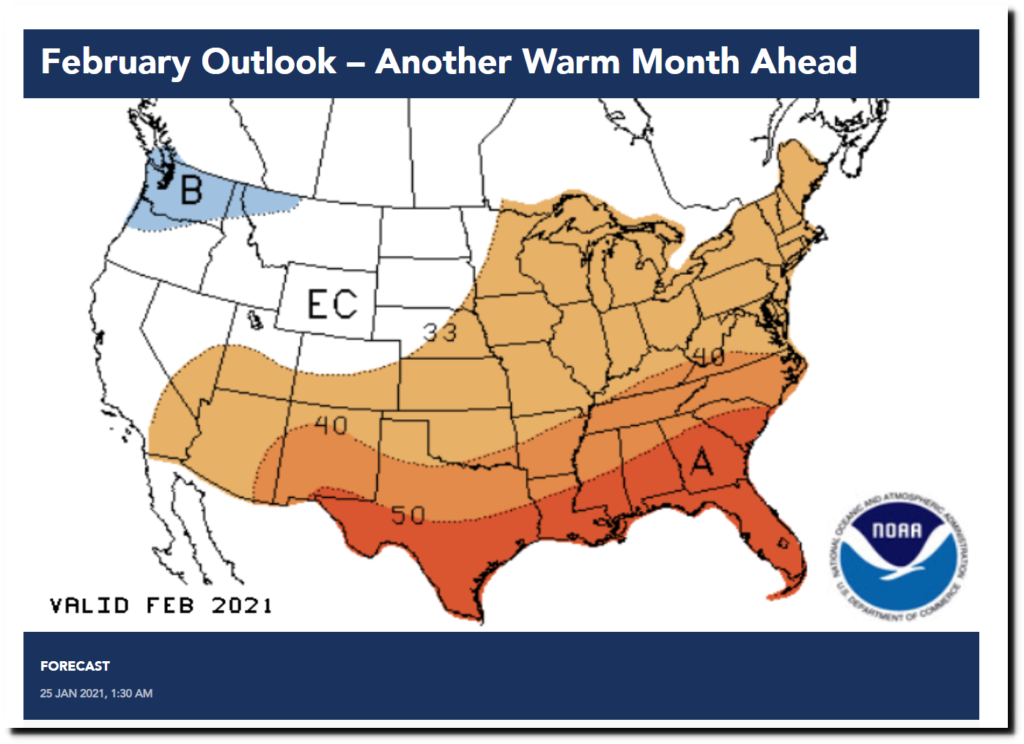 February Outlook – Another Warm Month Ahead – WeatherNation
That forecast was exactly backwards.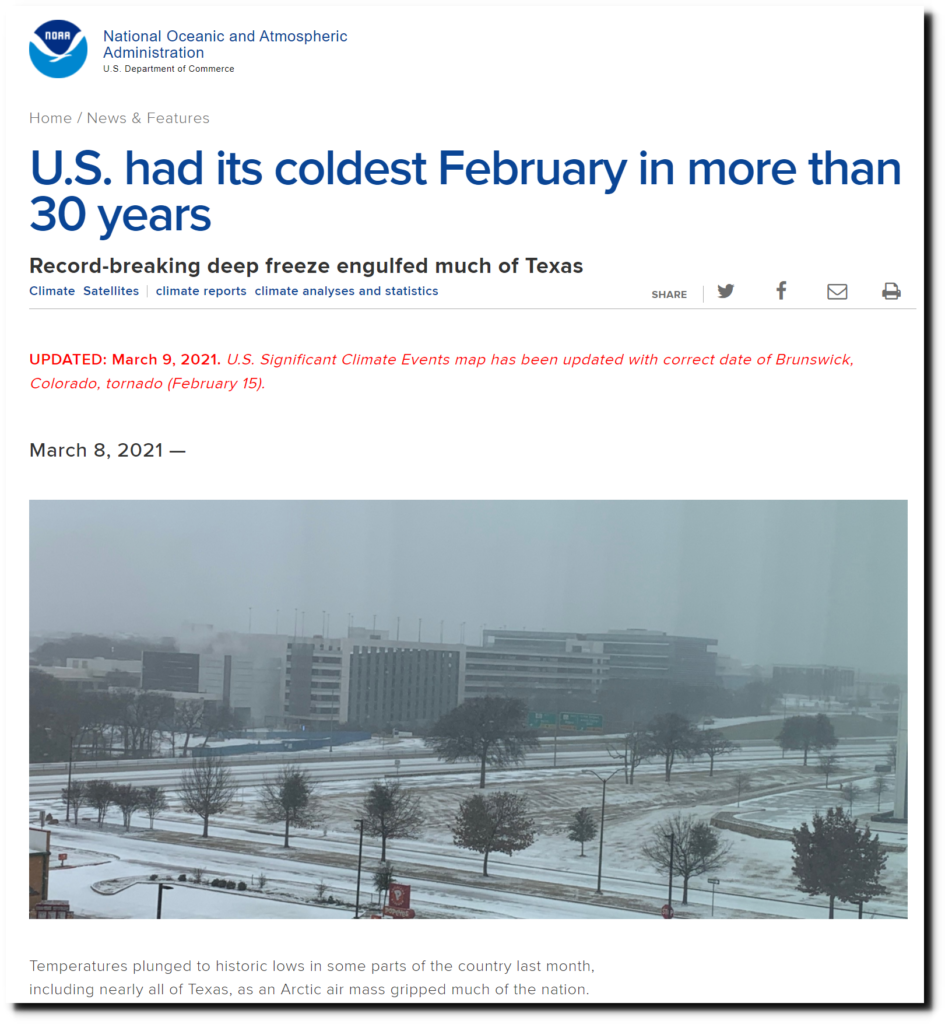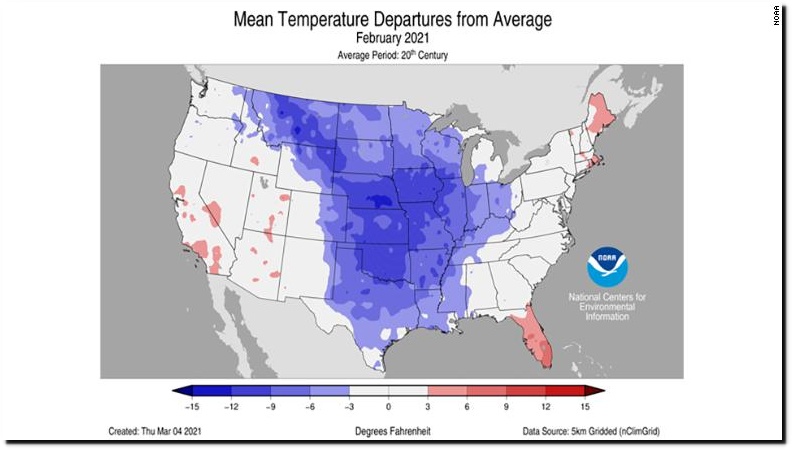 U.S. had its coldest February in more than 30 years | National Oceanic and Atmospheric Administration
NOAA can't predict the climate ten days in the future, but say they know what it will be like in 100 years. They lie about the past, and can't predict the future – but their climate misinformation is central the Democrats' dismantling of the US energy supply.