Forty-five years ago, the CIA said global cooling was going to make the politics of food the central issue of every government.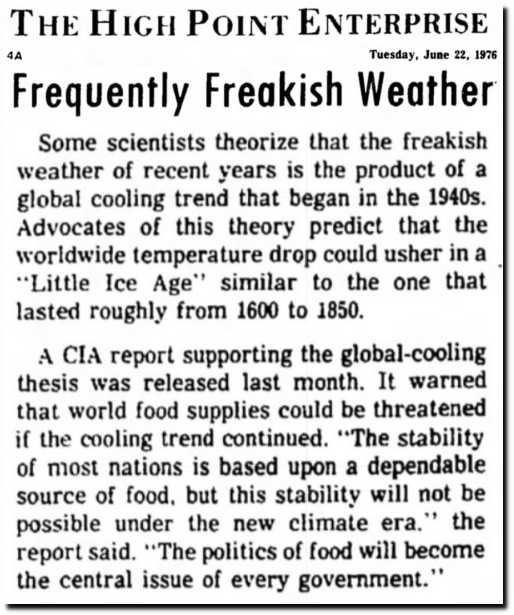 22 Jun 1976, Page 5 – The High Point Enterprise at Newspapers.com
And ten years ago during a Texas drought, experts said global warming was going to affect every farmer in the world.  Texas Governor Rick Perry said the drought would end, like they always do:
"if you're in the farming business, you're going to have good years, you're going to have bad years. It's just our bad year coming. We've had some awful good ones, back in — and we'll be fine. As my dad says, it'll rain. It always does."
This made "dozens of credible climate scientists" very upset.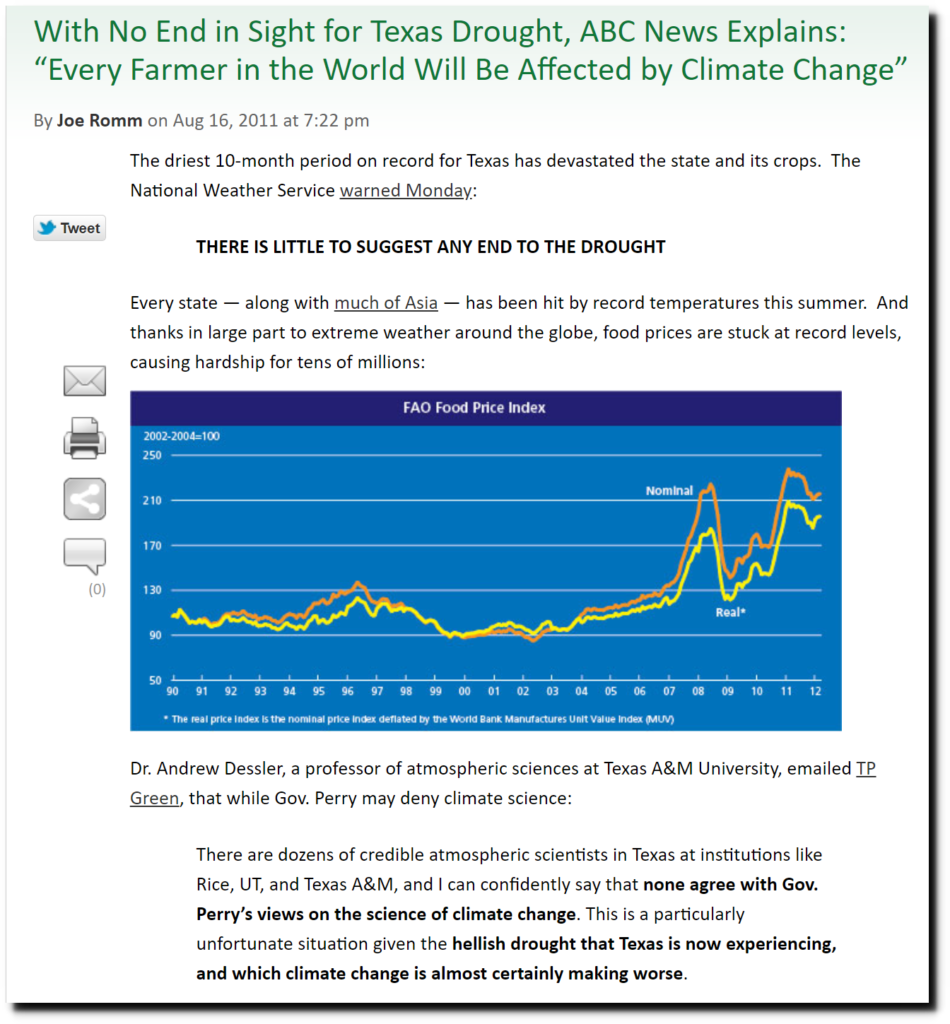 With No End in Sight for Texas Drought, ABC News Explains: "Every Farmer in the World Will Be Affected by Climate Change" | ThinkProgress
The Texas State Climatologist predicted the drought would last for ten years.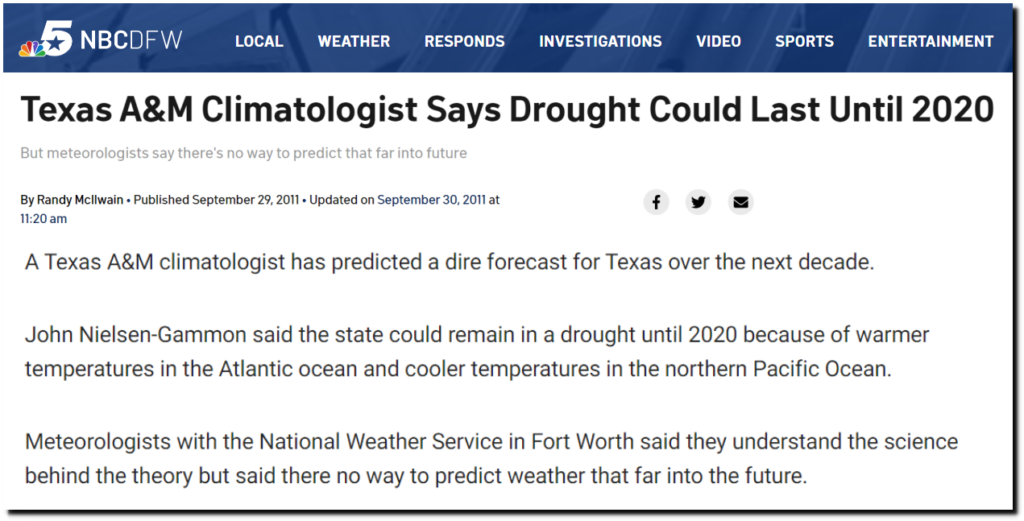 Texas A&M Climatologist Says Drought Could Last Until 2020 – NBC 5 Dallas-Fort Worth
Texas' leading climatologists predicted the state would be hot and dry for the rest of the century.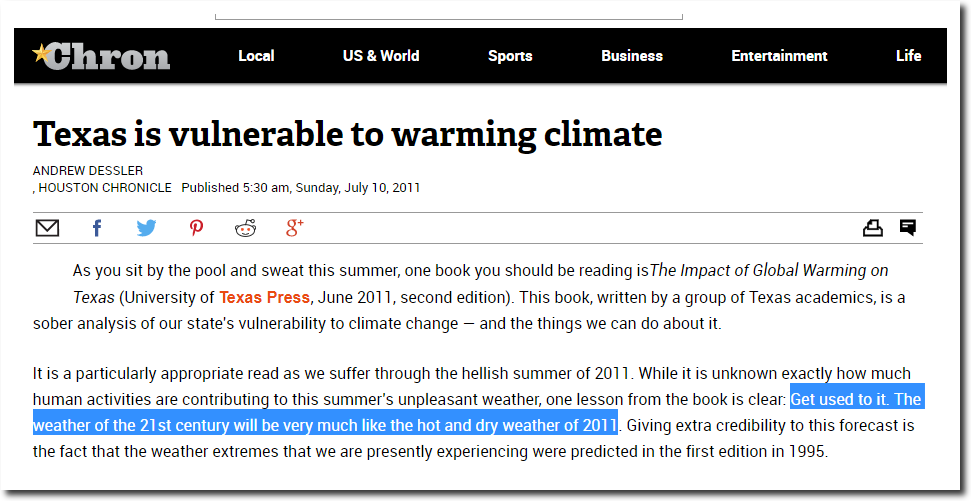 Texas is vulnerable to warming climate – Houston Chronicle
Since then, Texas has had their wettest years on record. The Governor was correct and "dozens of credible climate scientists" were shown to be the incompetent clowns that they are.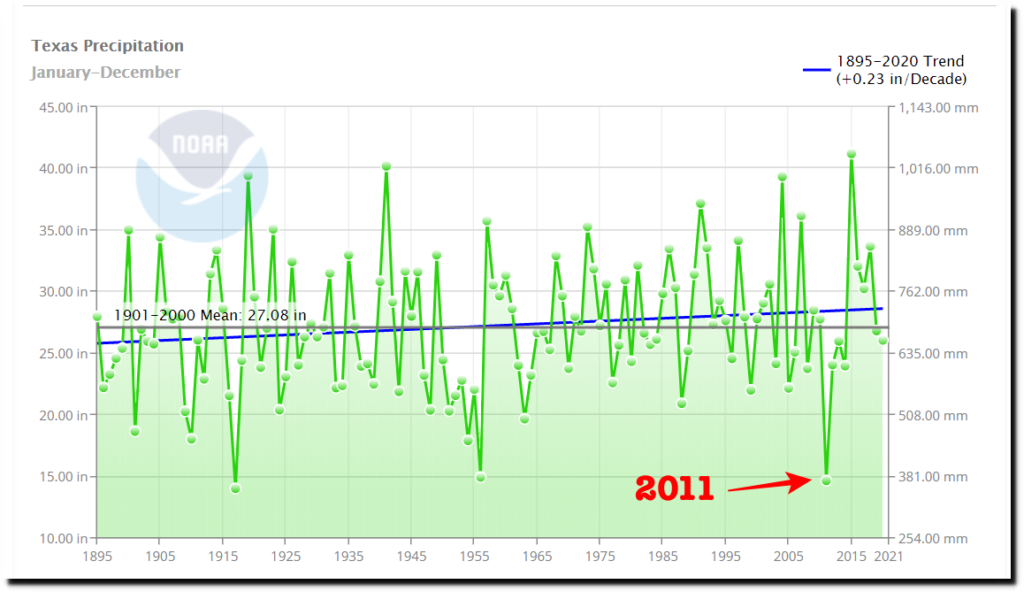 Climate at a Glance | National Centers for Environmental Information (NCEI)
Around the world, crop yields are at a record high, and hunger is at a record low.
Yields and Land Use in Agriculture – Our World in Data
Hunger has declined sharply.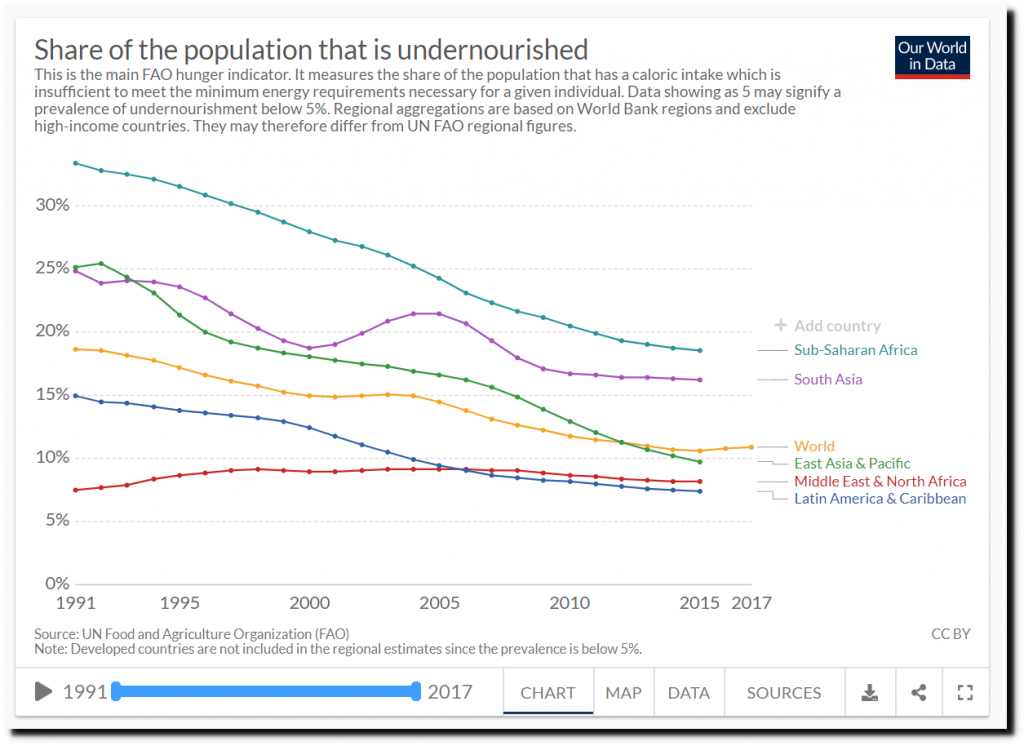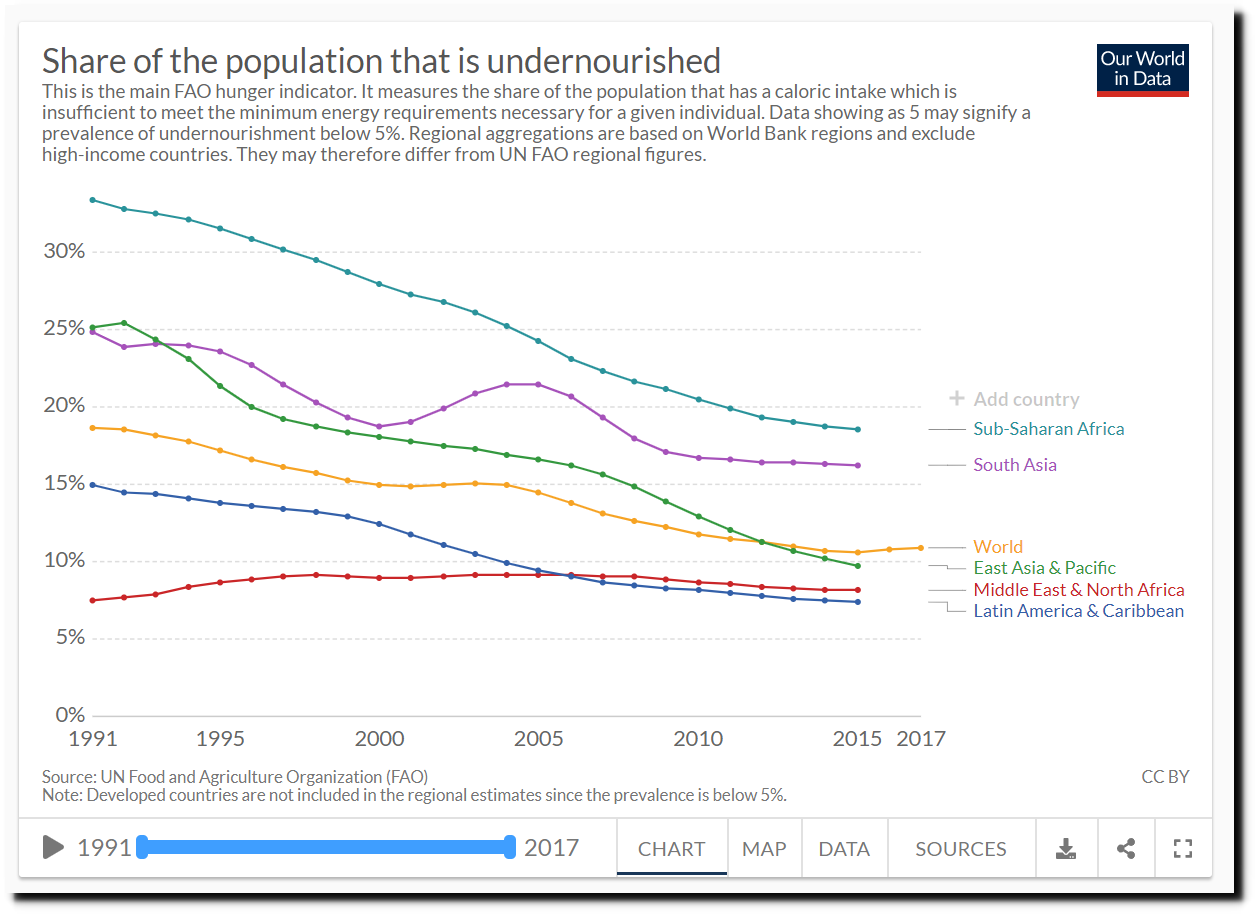 Hunger and Undernourishment – Our World in Data
Undaunted by his previous failures, the Texas State Climatologist is right back parroting the same nonsense once again.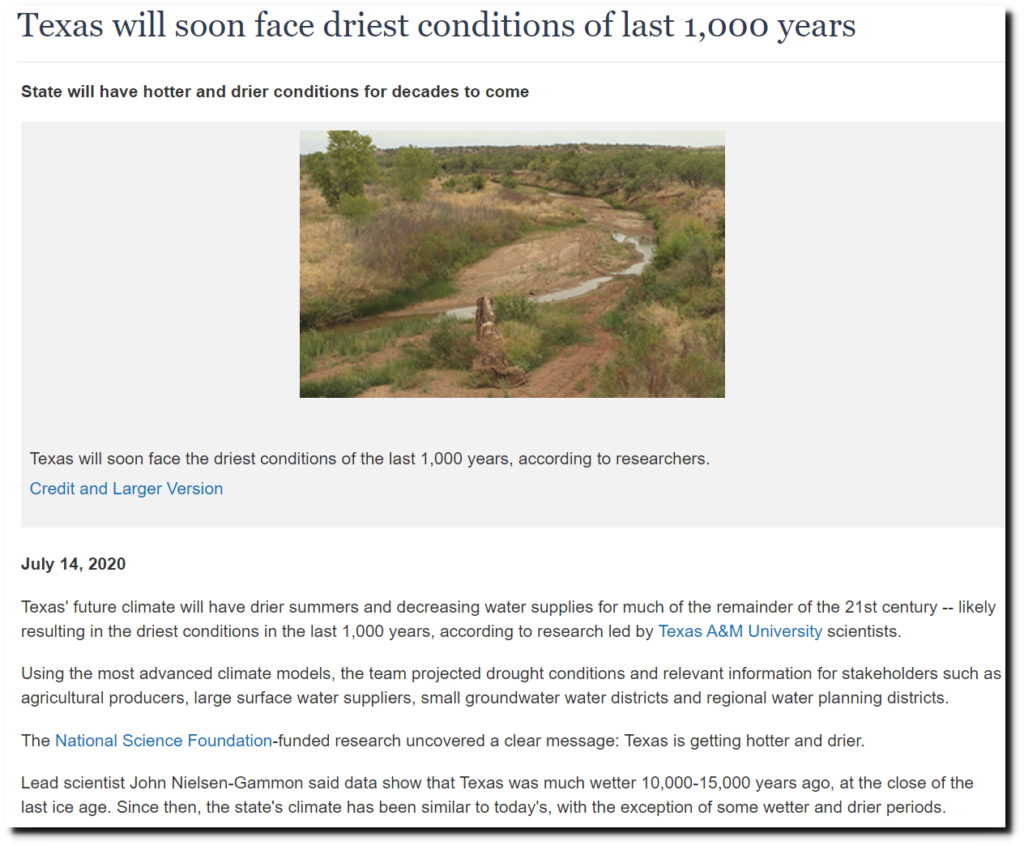 Texas will soon face driest conditions of last 1,000 years | NSF – National Science Foundation