After telling us for decades that global warming was going to dry up our rivers, experts say that global warming is going to put too much water in our rivers.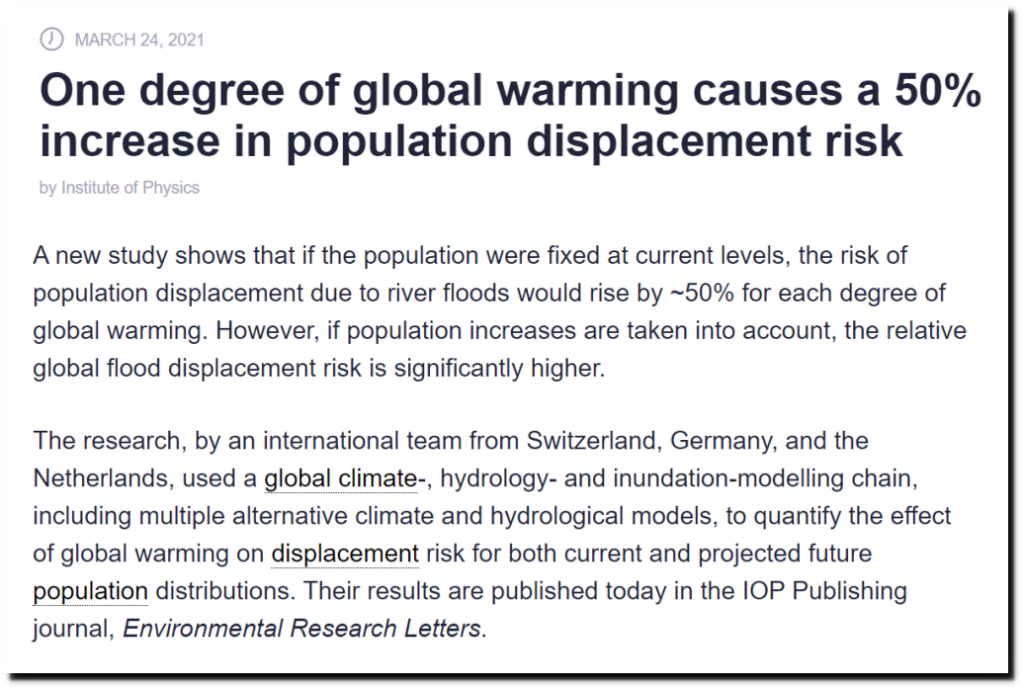 One degree of global warming causes a 50% increase in population displacement risk
Last week, the Guardian announced the worst drought in 2,000 years.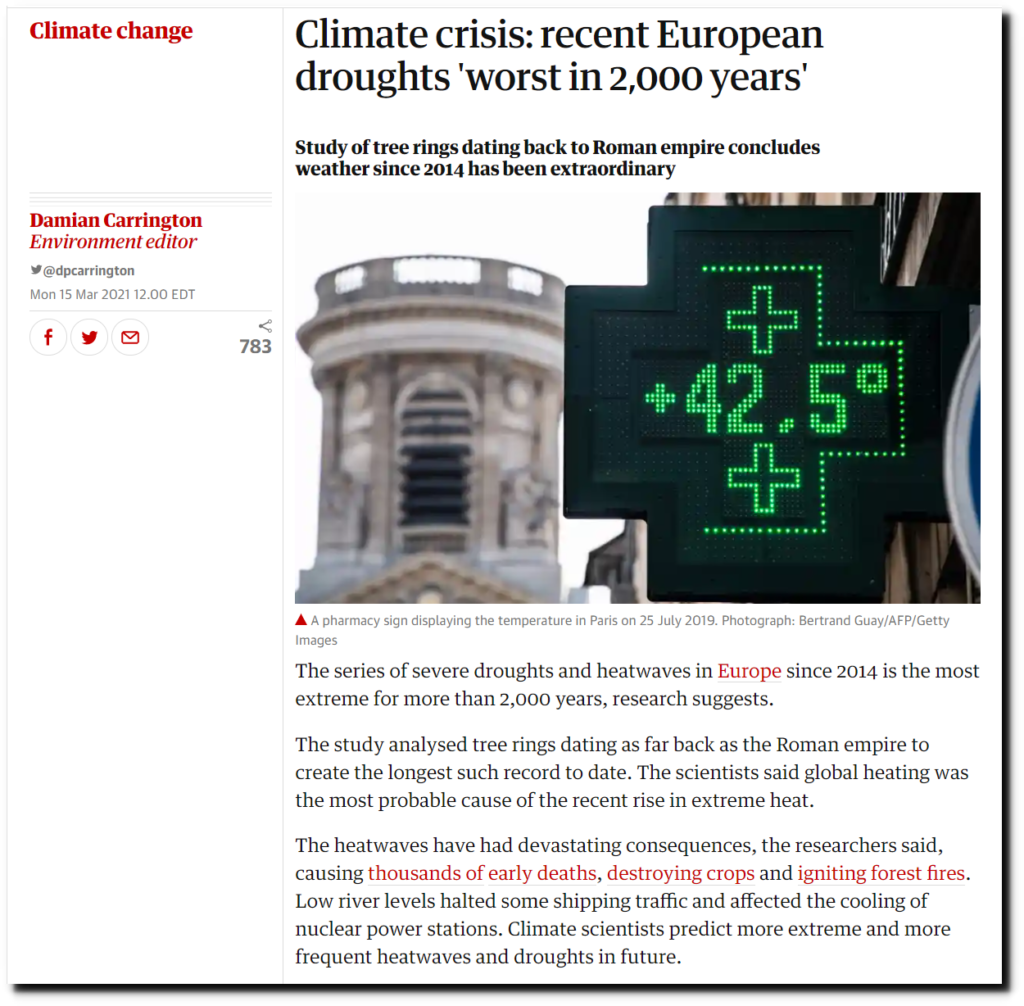 Climate crisis: recent European droughts 'worst in 2,000 years' | Climate change | The Guardian
This week in 1913 brought some of the worst flooding and tornadoes on record.
Easter Sunday brought tornadoes from coast to coast.
23 Mar 1913, Page 9 – The Daily Deadwood Pioneer-Times at Newspapers.com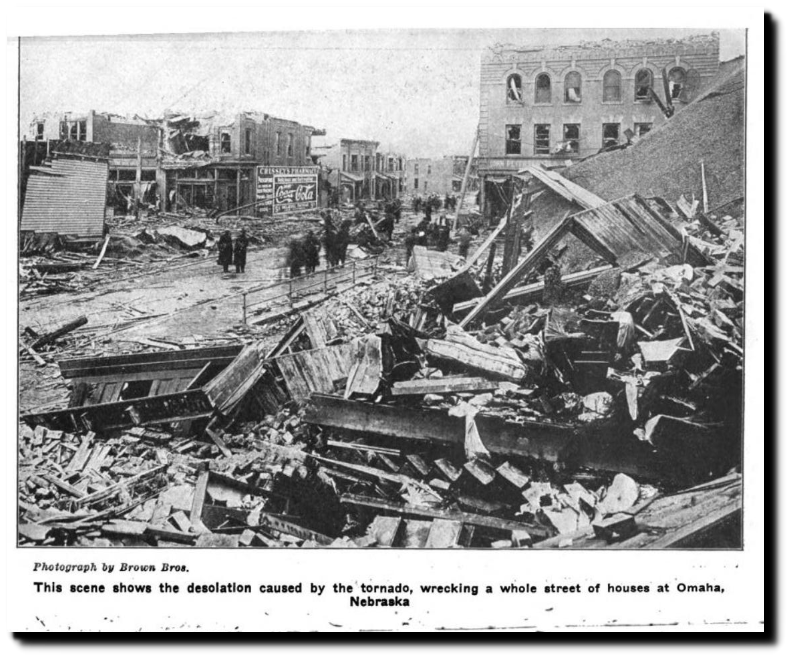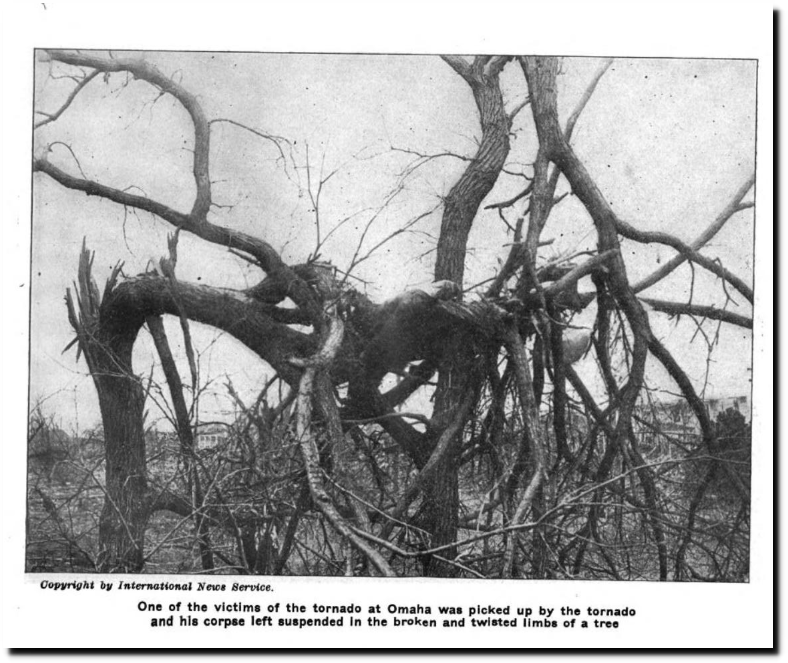 25 Mar 1913, 6 – The Los Angeles Times at Newspapers.com
The true story of our national calamity of flood, fire and tornado … – Logan Marshall – Google Books
The worst flooding in Ohio history also occurred in 1913.
09 Dec 1913, 3 – The Los Angeles Times at Newspapers.com
28 Mar 1913, 6 – The Baltimore Sun at Newspapers.com
27 Mar 1913, Page 1 – The Washington Post at Newspapers.com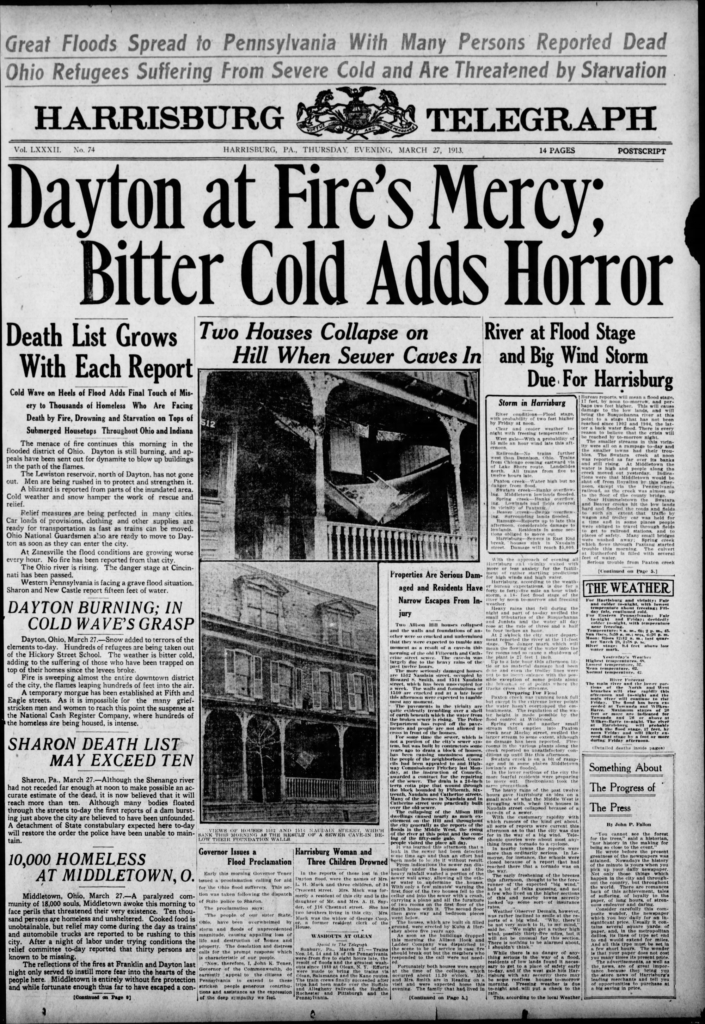 27 Mar 1913, Page 1 – Harrisburg Telegraph at Newspapers.com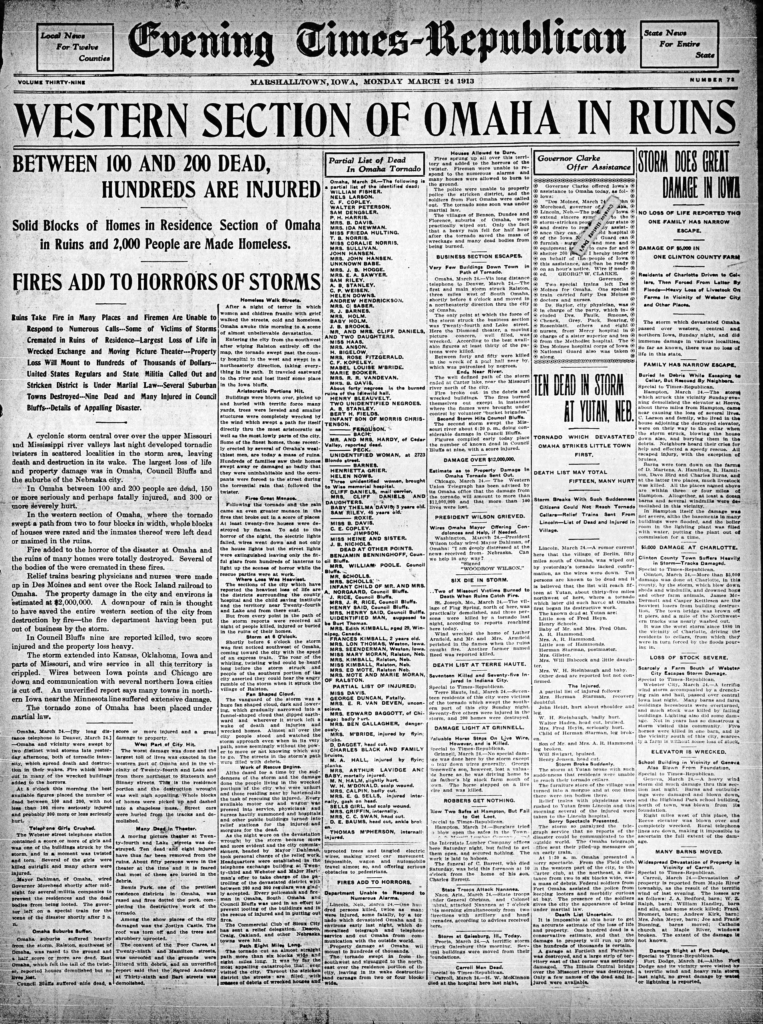 24 Mar 1913, 1 – Evening Times-Republican at Newspapers.com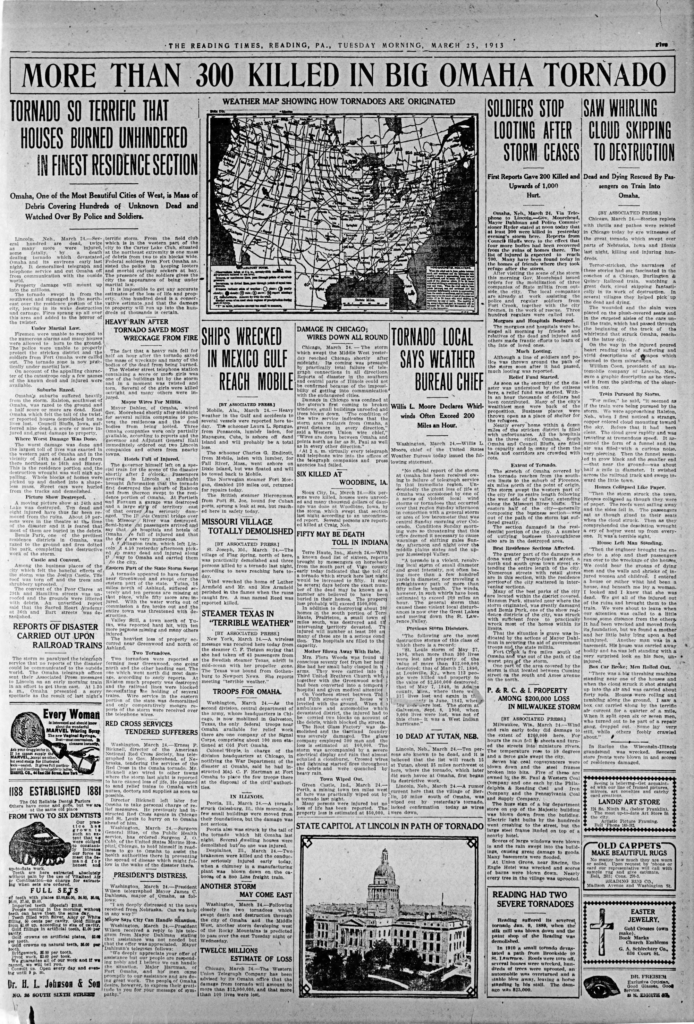 25 Mar 1913, Page 5 – Reading Times at Newspapers.com
The world's record temperature of 134F was set in California on July 10, 1913.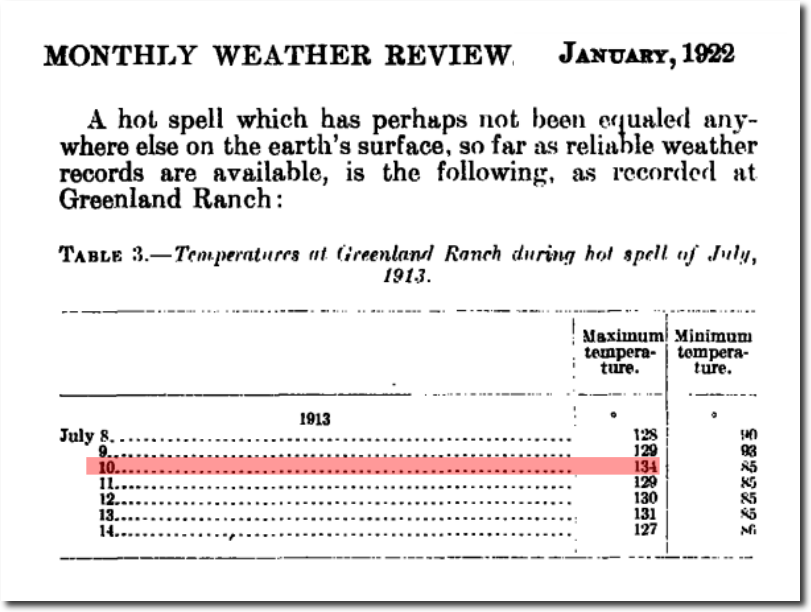 From August 1 to September 7, 1913 Nebraska was over 100 degrees every day but one.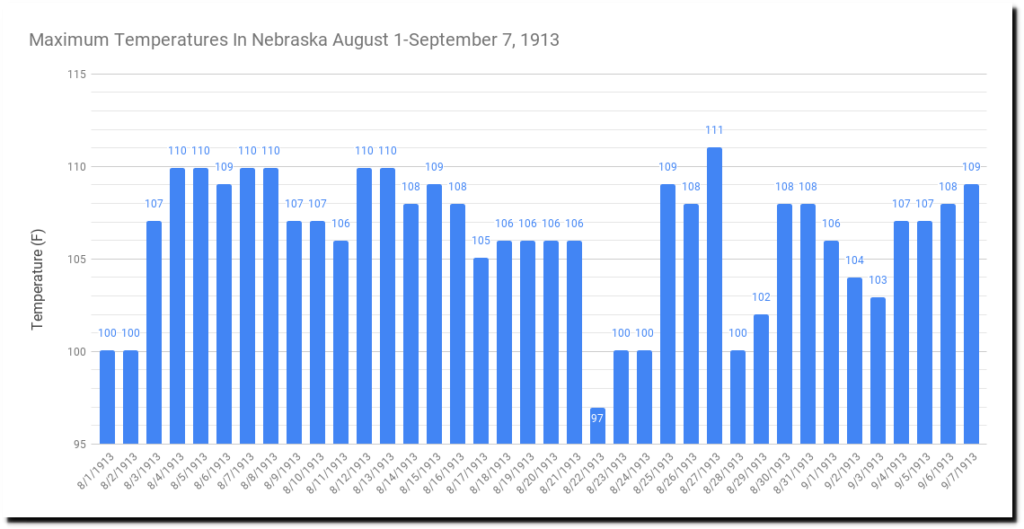 This picture was taken near where I bought my first house – in Richmond, Texas. The flood crest was 56 feet on December 11, 1913.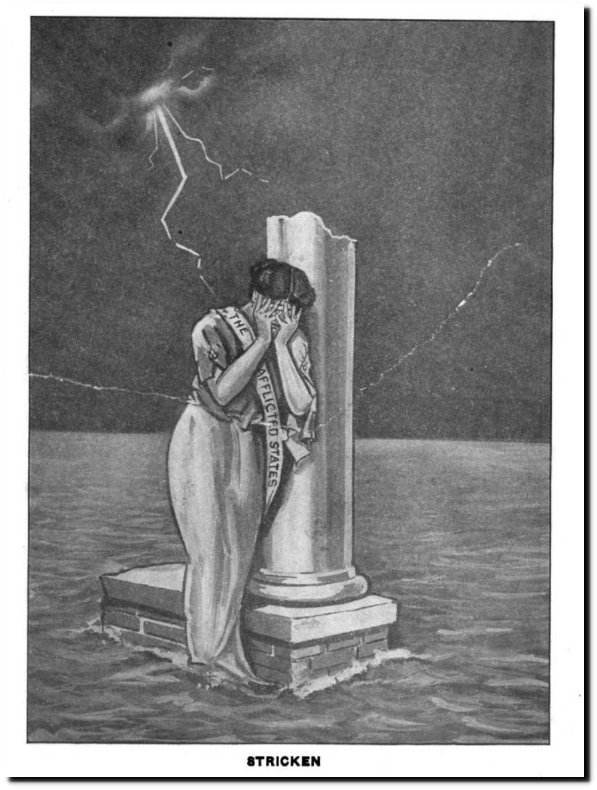 1913 was a turbulent year of weather in the British Isles. A gale in southern England on March 22 partially destroyed Worthing pier. On May 9, rain fell continuously for 36 hours at Crathes, during which time over 4 inches was recorded. On September 15, an 'extraordinary hailstorm' lasting about 20 minutes visited Oundle. Stones lay 9 inches deep. On the same day a waterspout was seen on the Towy River. Three waterspouts were seen at Claypole during a heavy rainstorm on October 5. On May 9, a tornado did considerable damage to trees near Crosshaven, County Cork, Ireland. "Like the tornadoes of the United States it was preceded by remarkable noises, the affected area consisting of a narrow path a few miles long."
And this week in 1936, about one fourth of the US was flooded.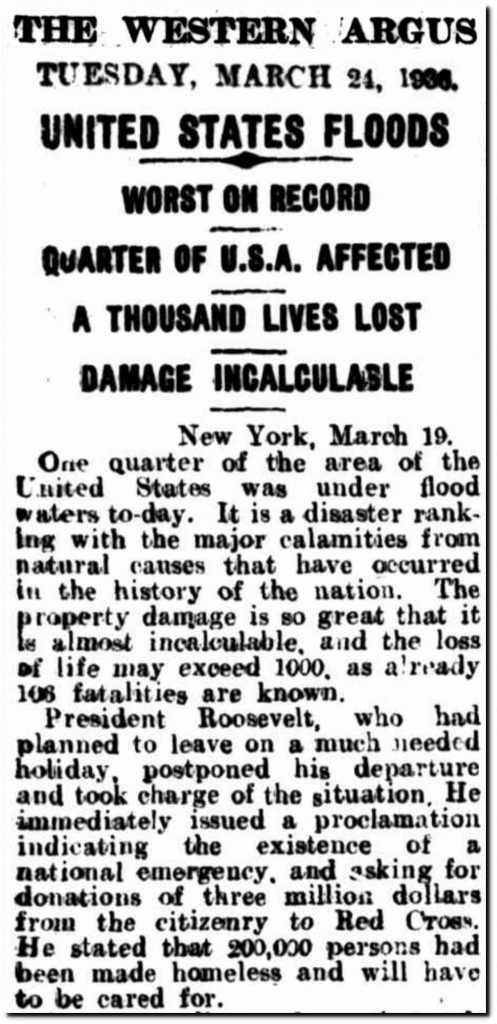 24 Mar 1936 – UNITED STATES FLOODS – Trove