National Geographic posted this picture of Oroville Reservoir in California, and said the low water levels were caused by a megadrought which rivaled anything in the last 1,200 years.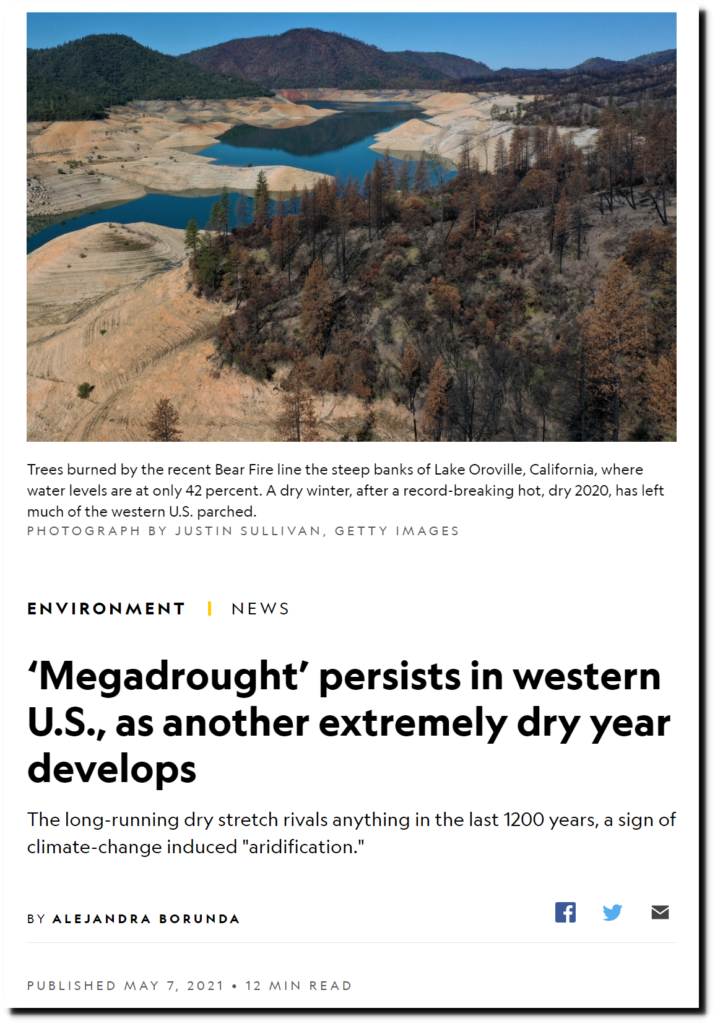 'Megadrought' persists in western U.S., as another extremely dry year develops
Four years ago, Oroville Reservoir had so much water in it, 180,000 people were evacuated below the dam, because it was in danger of collapsing.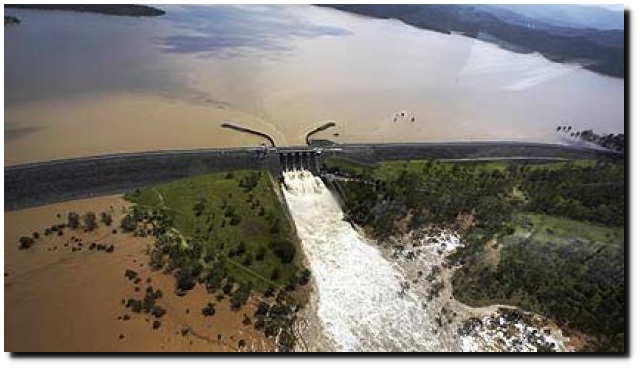 Oroville Dam energency spillway in use for first time in dam history | The Sacramento Bee
California was deal with historic rainfall.

NWS: Northern California now on pace for 'wettest water year on record' – SFGate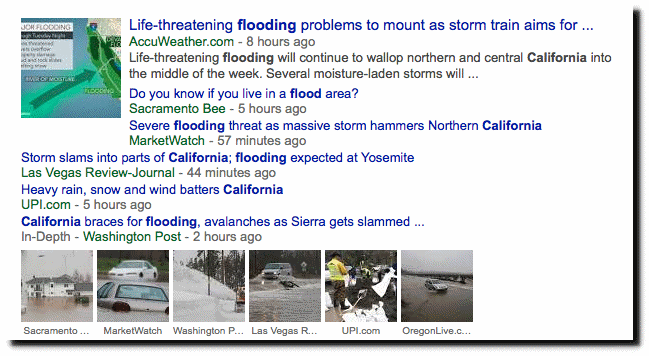 The press blamed the record precipitation on global warming.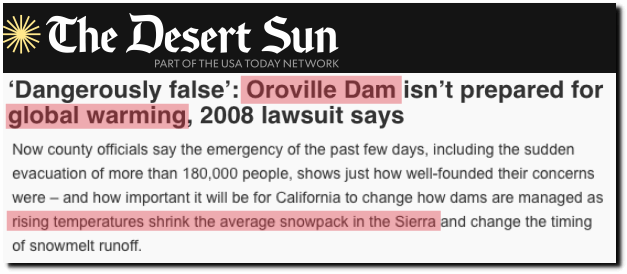 'Dangerously false': Oroville Dam isn't prepared for global warming, 2008 lawsuit says
There was record rain and snow that winter.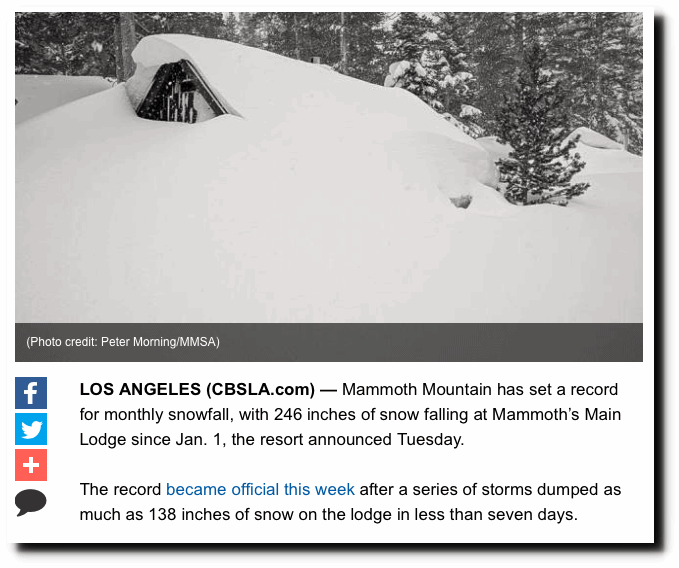 New Monthly Snowfall Record Set At Mammoth Mountain « CBS Los Angeles
A few months before that, Governor Brown and the press announced the California permanent drought.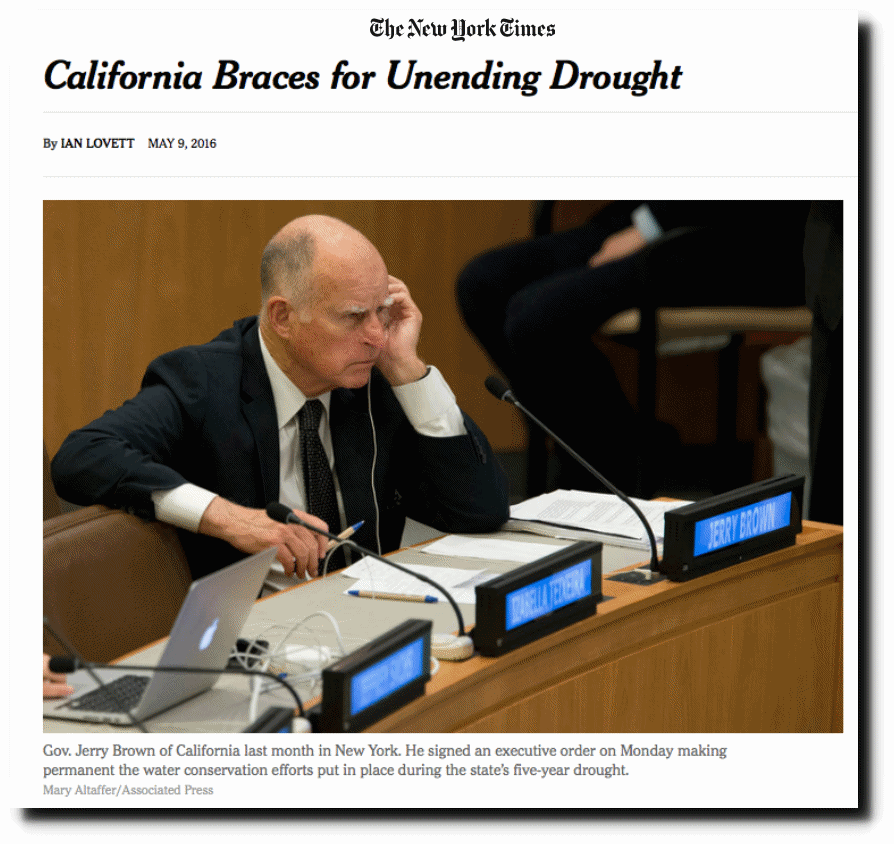 California Braces for Unending Drought – The New York Times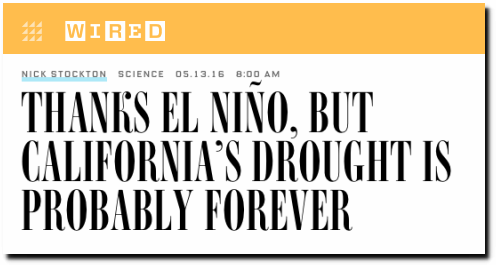 Thanks El Niño, But California's Drought Is Probably Forever | WIRED
Forty years earlier, Governor Brown also announced the permanent drought.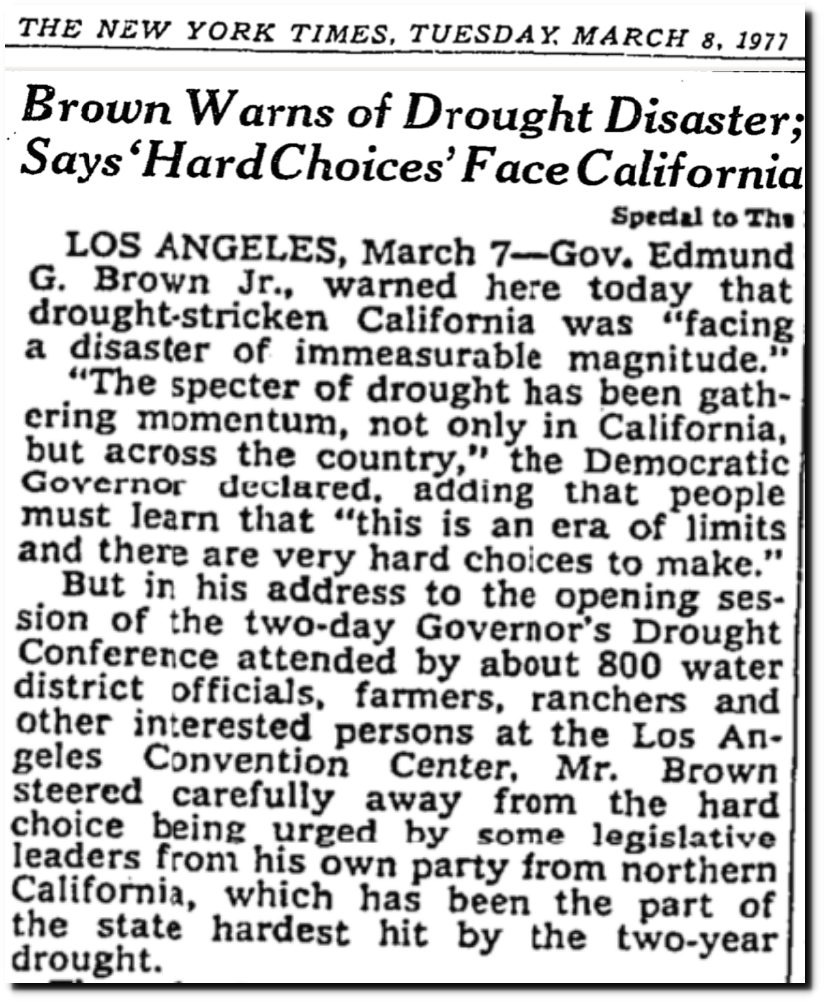 Brown Warns of Drought Disaster; Says 'Hard Choices' Face California – The New York Times
And a few months later, California was flooding.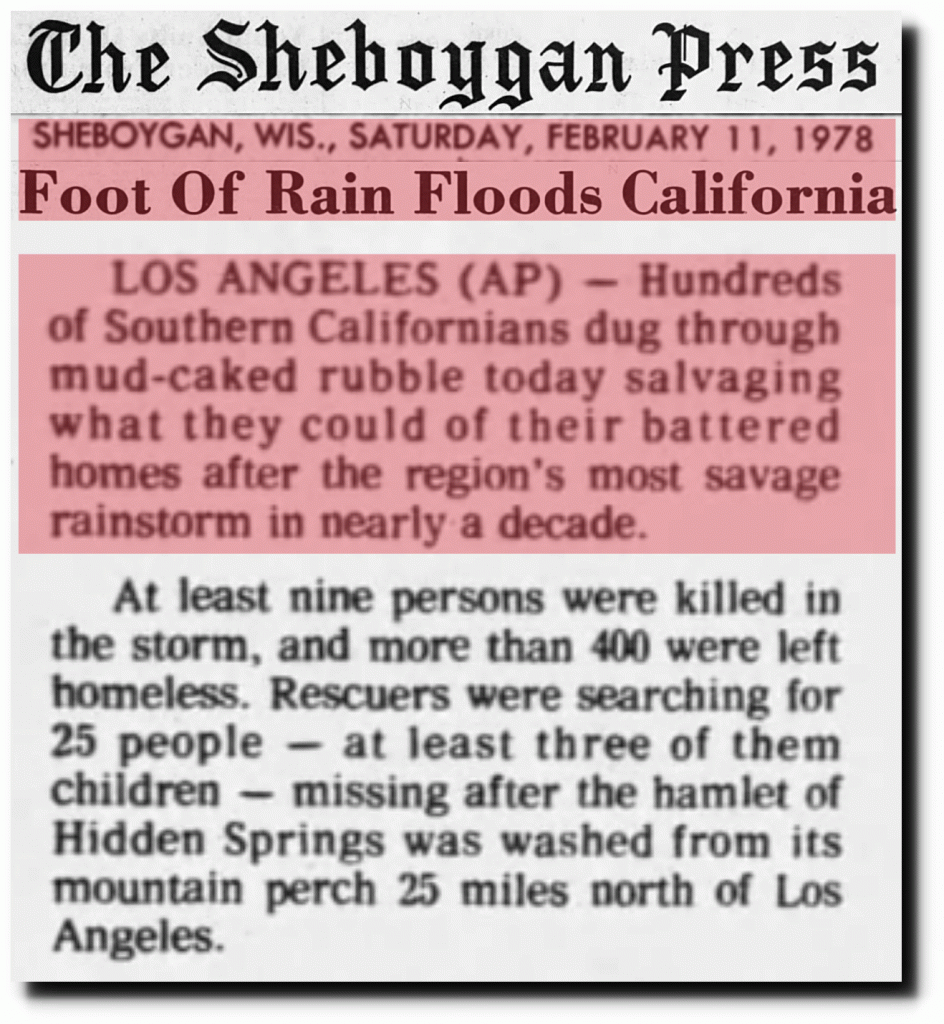 11 Feb 1978, Page 1 – The Sheboygan Press 
There is no trend in California precipitation since the end of the 19th century, and the last 48 months have had above average precipitation.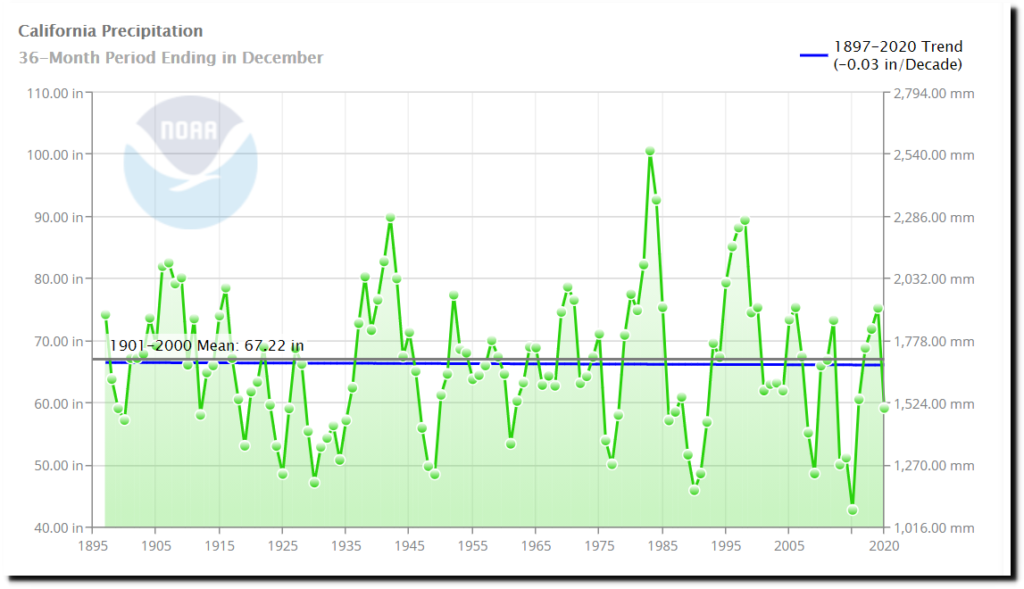 Climate at a Glance | National Centers for Environmental Information (NCEI)
But longer term, tree ring records show that California is prone to 200 year long droughts and the 20th century was unusually wet.


Graphic: California's droughts in the past 1,200 years – The Mercury News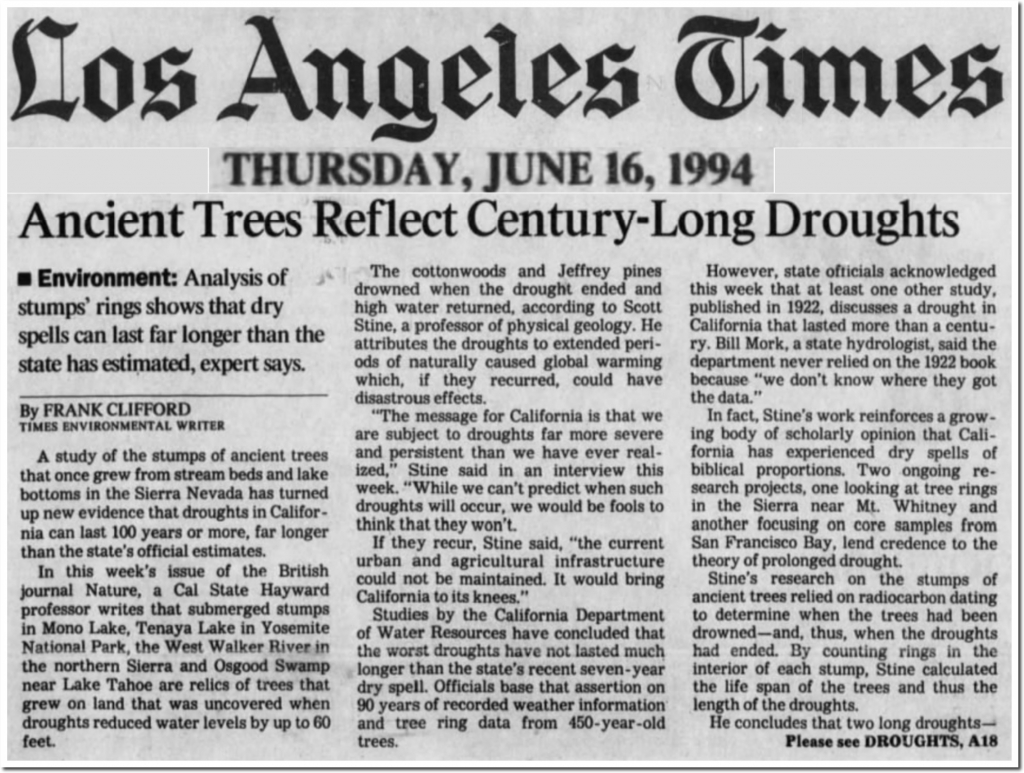 Ancient Trees Reflect Century-Long Droughts : Environment: Analysis of stumps' rings shows that dry spells can last far longer than the state has estimated, expert says. – latimes
Thirty years ago, the New York Times knew that the 20th century was unusually wet in California, and that the Medieval Warm Period was global.
"Lisa J. Graumlich, who examines the ring patterns of foxtail pine trees and western junipers in the Sierra Nevada, has compiled a detailed record of the year-to-year variation in temperature and precipitation over the last thousand years.

She has seen in the North American trees the feathery but unmistakable signatures of the Medieval Warm Period, a era from 1100 to 1375 A.D. when, according to European writers of the time and other sources, the climate was so balmy that wine grapes flourished in Britain and the Vikings farmed the now-frozen expanse of Greenland; and the Little Ice Age, a stretch of abnormally frigid weather lasting roughly from 1450 to 1850. A Crucial Question

"We can now see that these were global climate phenomena, not regional temperature variations," she said. "The question is, how did we get those warmer temperatures during pre-industrial times, and what can we learn from those conditions about what is going on today?"

Western landscapes in presettlement era were very smoky places, and droughts were caused by La Nina.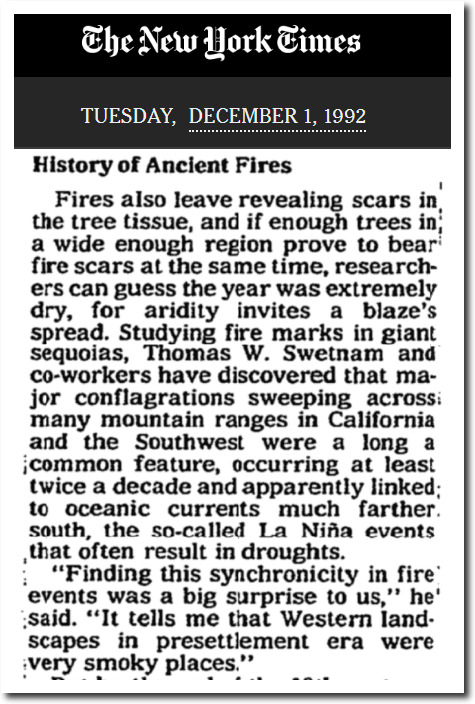 Warming? Tree Rings Say Not Yet – The New York Times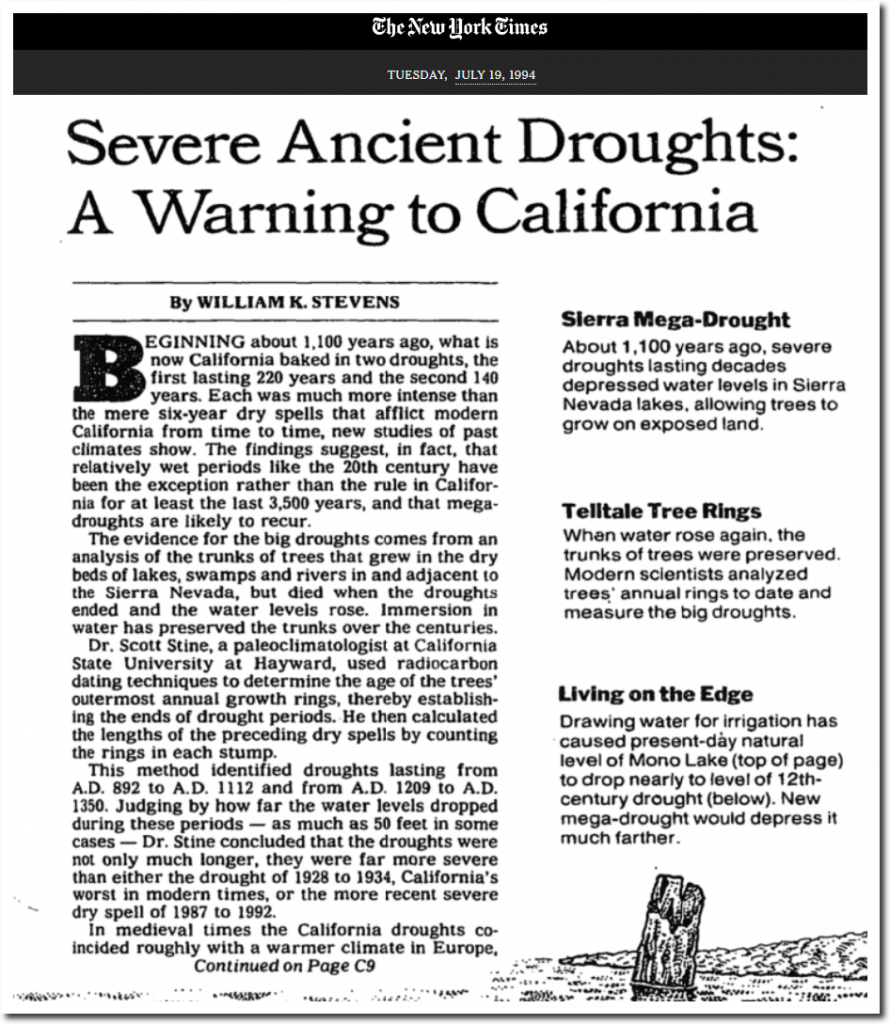 Severe Ancient Droughts: A Warning to California – The New York Times
The press is directly inverting science and reality, and the reason they are doing this is because they are being paid to lie by very rich and powerful people.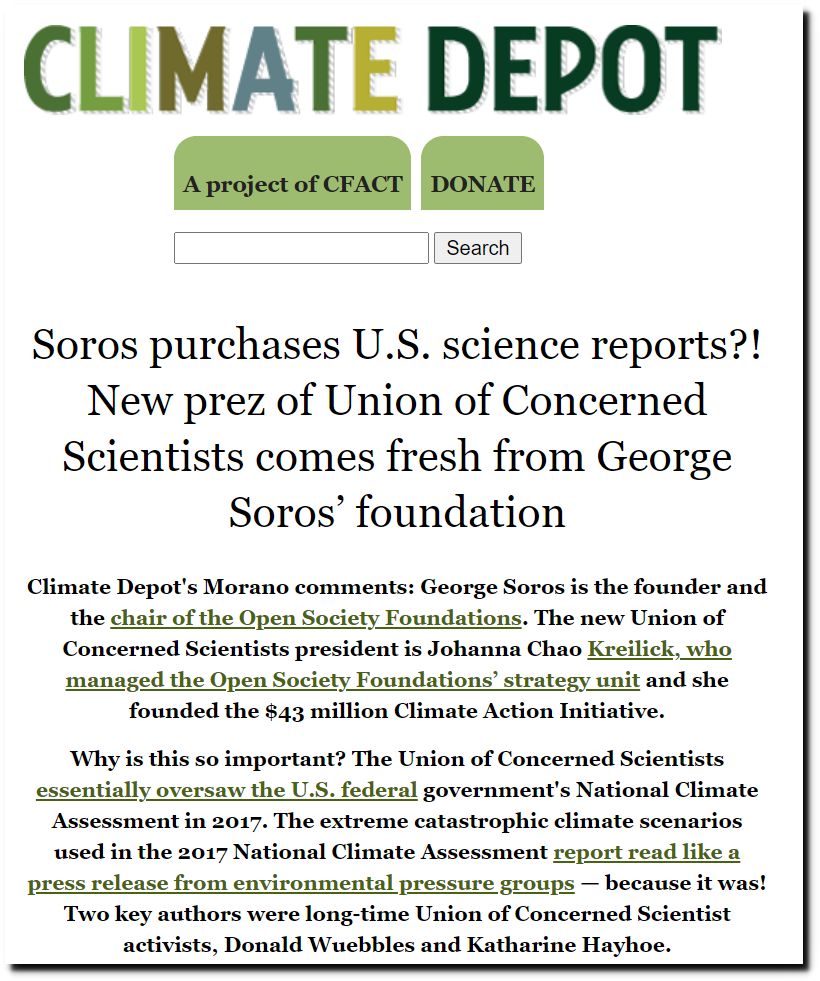 Soros purchases U.S. science reports?! New prez of Union of Concerned Scientists comes fresh from George Soros' foundation | Climate Depot