Memorial Day weekend will be the coldest on record by a wide margin in Washington DC. The average maximum temperature at Laurel, MD (just north of DC) is forecast this weekend to be 53F. The average May 29-30 temperature at Laurel is 78F and the previous coldest was 63F in 1996. The hottest years were 1969 and 1991 at 97F.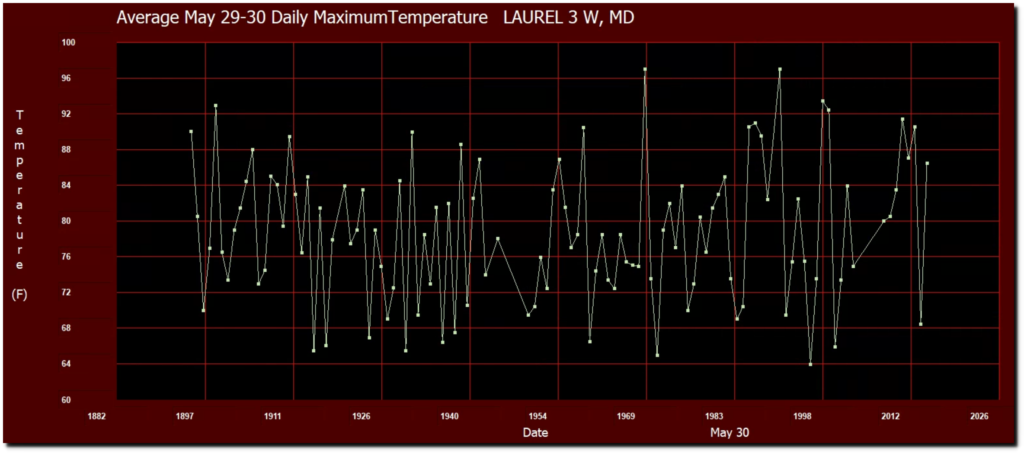 Across the US, May afternoon temperatures peaked in 1934 and have been declining since ever since.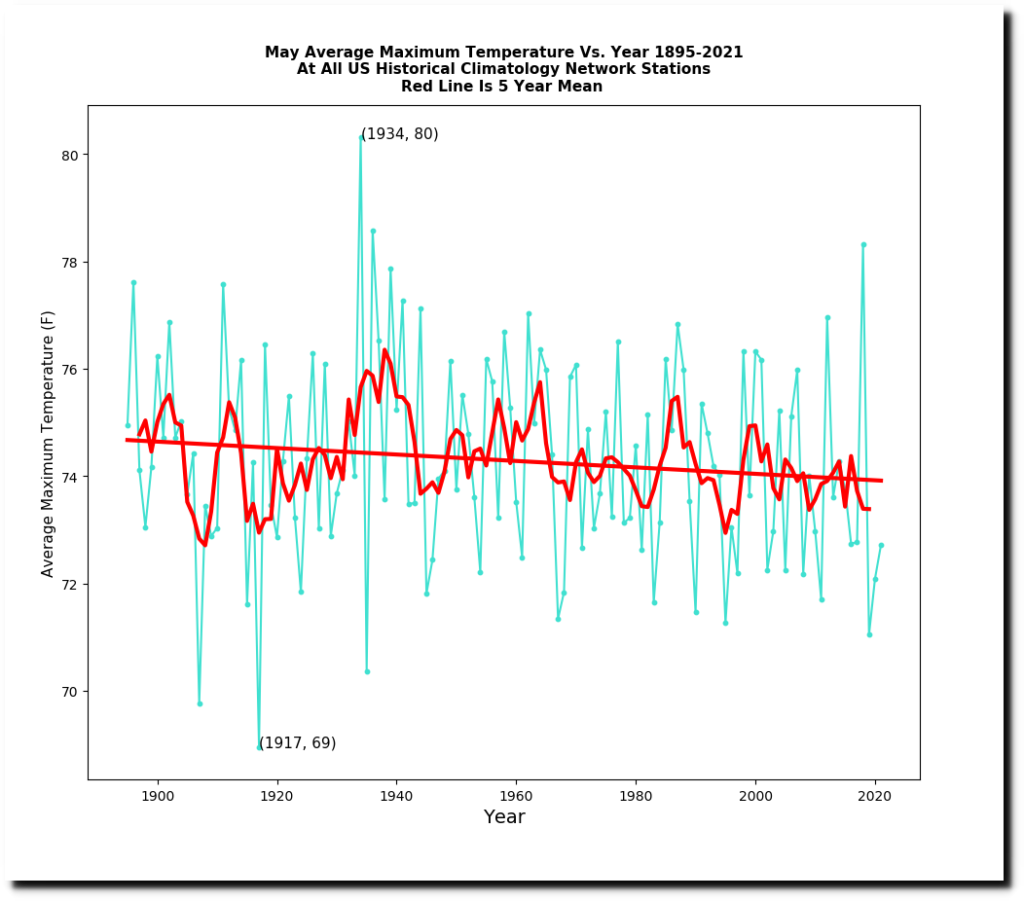 The first warm day is coming later.
The frequency and extent of hot weather during May has been declining.
May 1911 brought 104 degree temperatures to New England.
23 May 1911, 2 – The Boston Globe at Newspapers.com
22 May 1911, Page 1 – The Sydney Morning Herald at Newspapers.com
The end of May in 1934 brought spectacular heat to the Great Plains. These were peak temperatures on May 30, 1934.
North Dakota 111
South Dakota 110
Iowa 109
Nebraska 107
Texas 107
Colorado 106
Minnesota 106
Missouri 105
Kansas 104
Oklahoma 103
Arkansas 101
Wisconsin 101
Illinois 100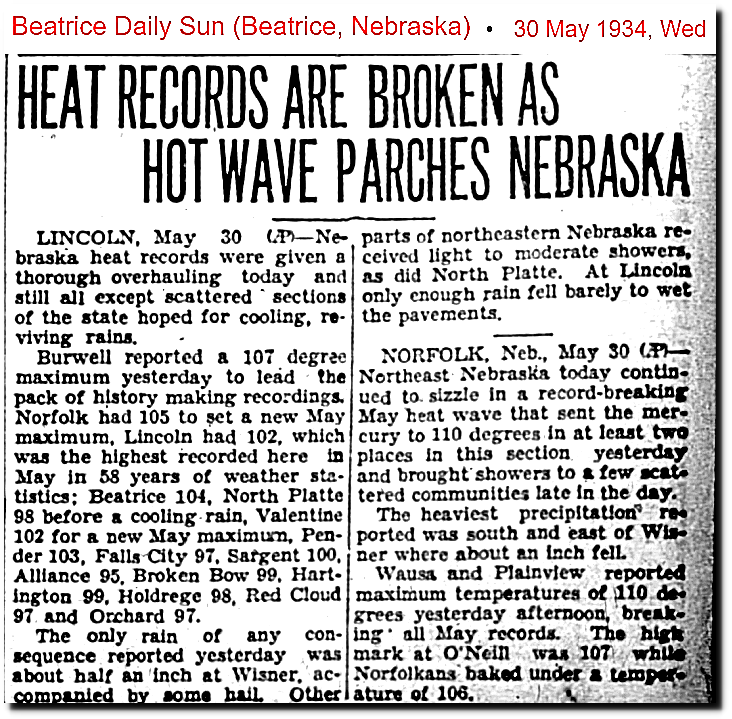 30 May 1934, 1 – Beatrice Daily Sun at Newspapers.com
May 1934 was the hottest May of the past century, but the following May was the coldest.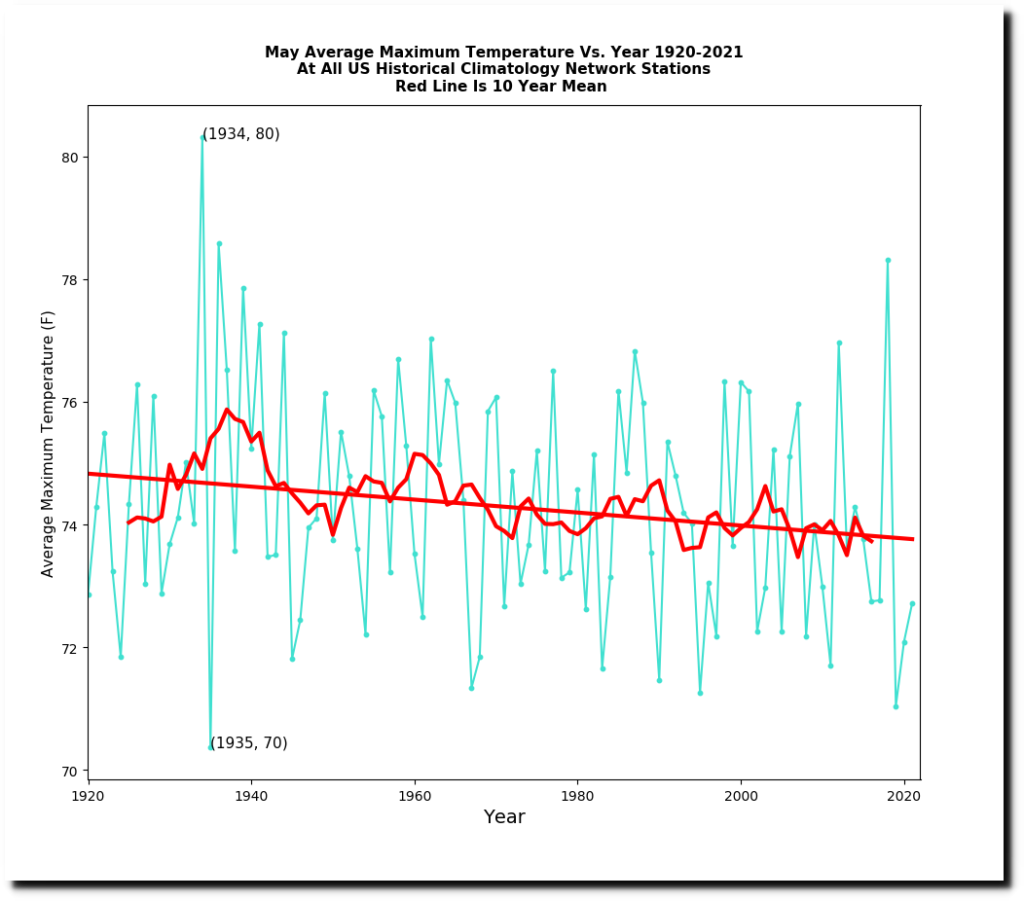 Besides being cold, this weekend in 1935 brought world record rainfall to Colorado and Texas. On May 31, 1935 Woodward Ranch, Texas set the world record with 22 inches of rain in less than three hours.
Colorado got nearly that much rain a few hours earlier.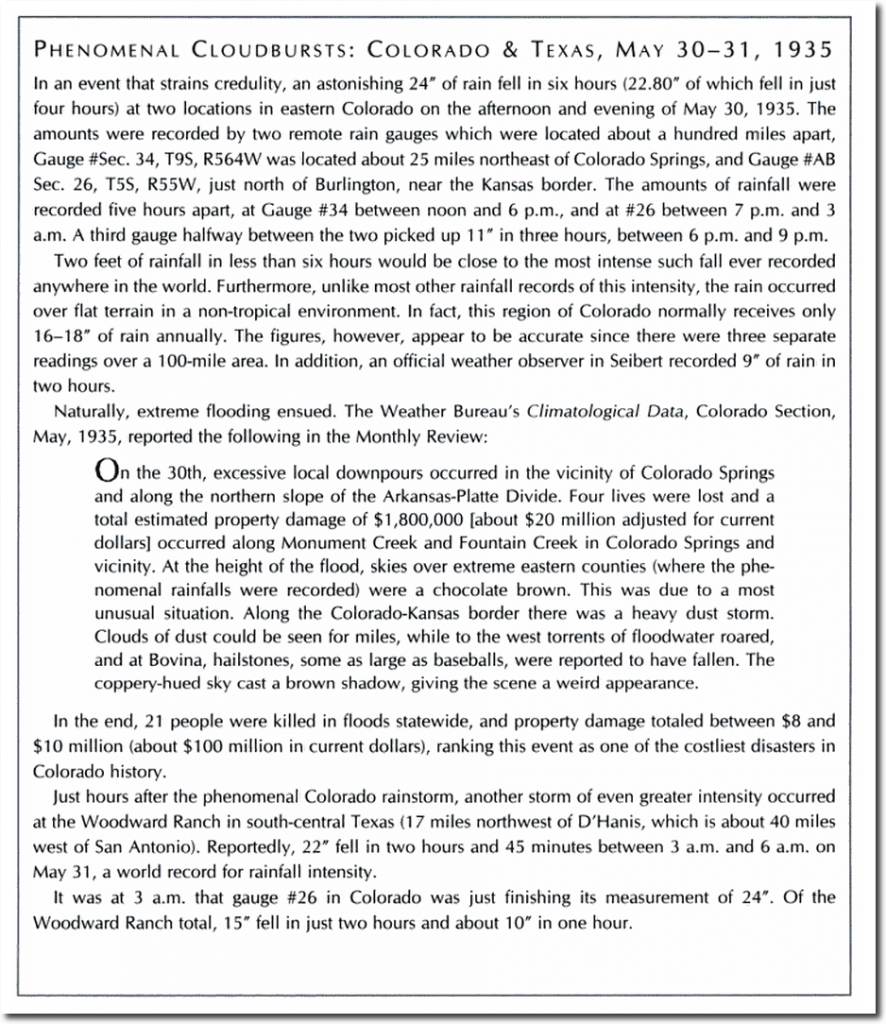 Extreme Weather: A Guide & Record Book – Christopher C. Burt – Google Books
This came a few weeks after record dust storms and a few weeks before the most intense hurricane in US history.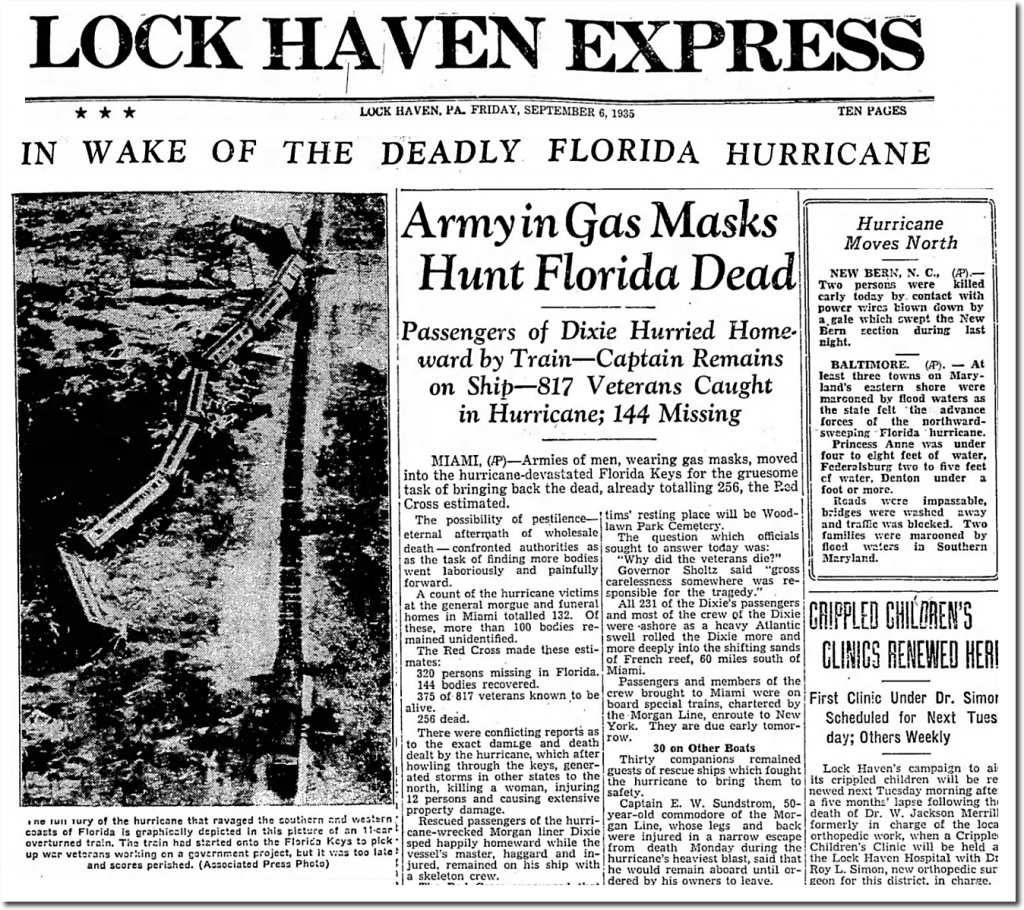 06 Sep 1935, Page 1 – The Express at Newspapers.com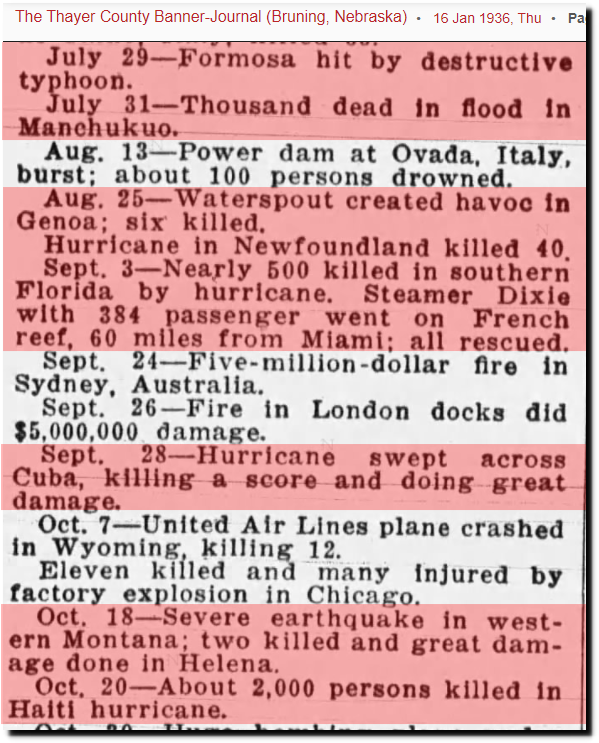 16 Jan 1936, 5 – The Thayer County Banner-Journal at Newspapers.com
But never mind history, science, reality or veracity – The National Post says heat from climate change is driving people to suicide.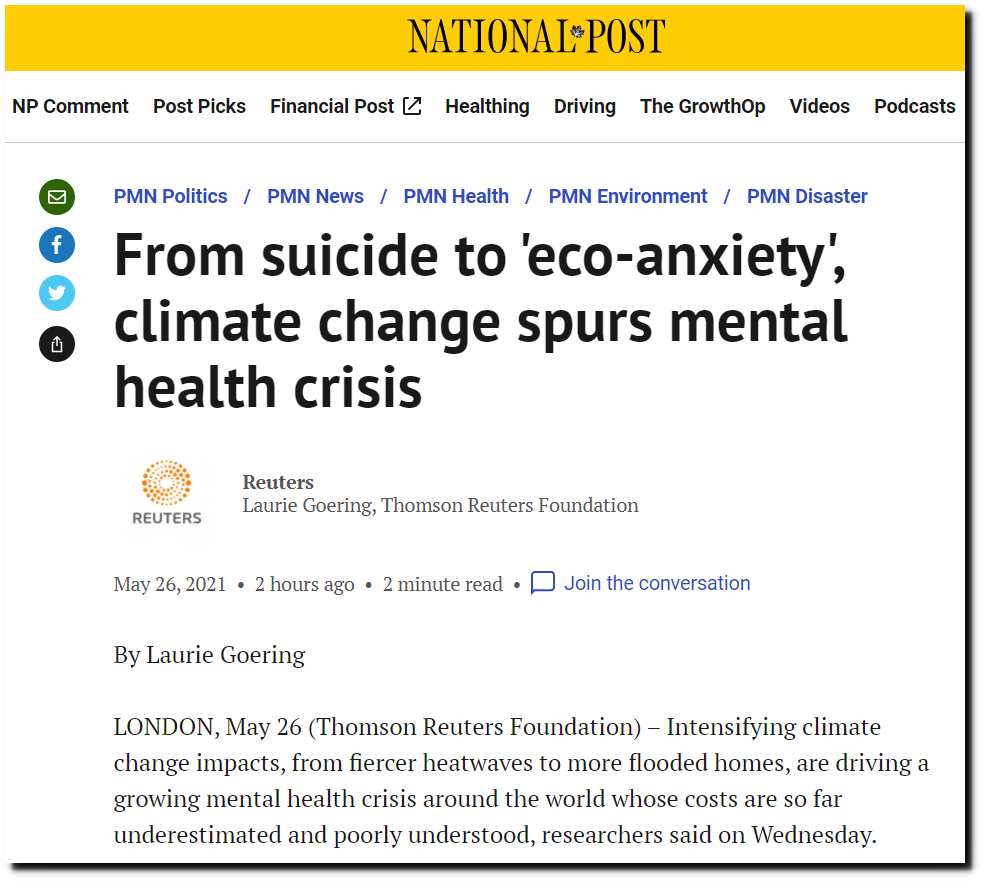 From suicide to 'eco-anxiety', climate change spurs mental health crisis | National Post
Deaths from weather are at record lows.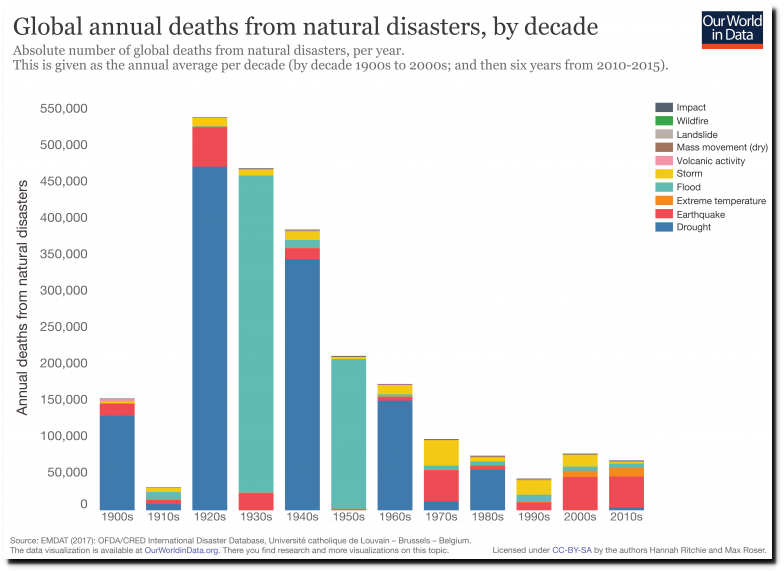 Natural Disasters – Our World in Data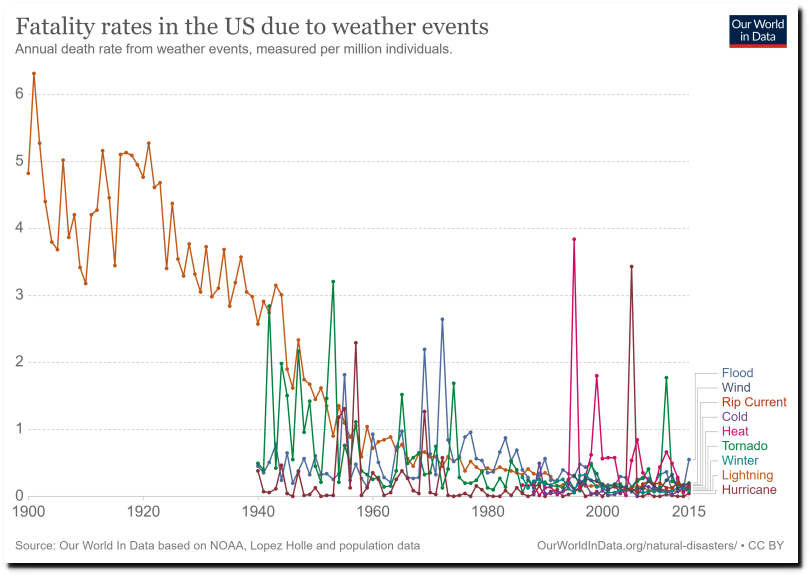 Natural Disasters – Our World in Data
Prior to air conditioning, many people did commit suicide from the heat – like during the record heatwave of 1911.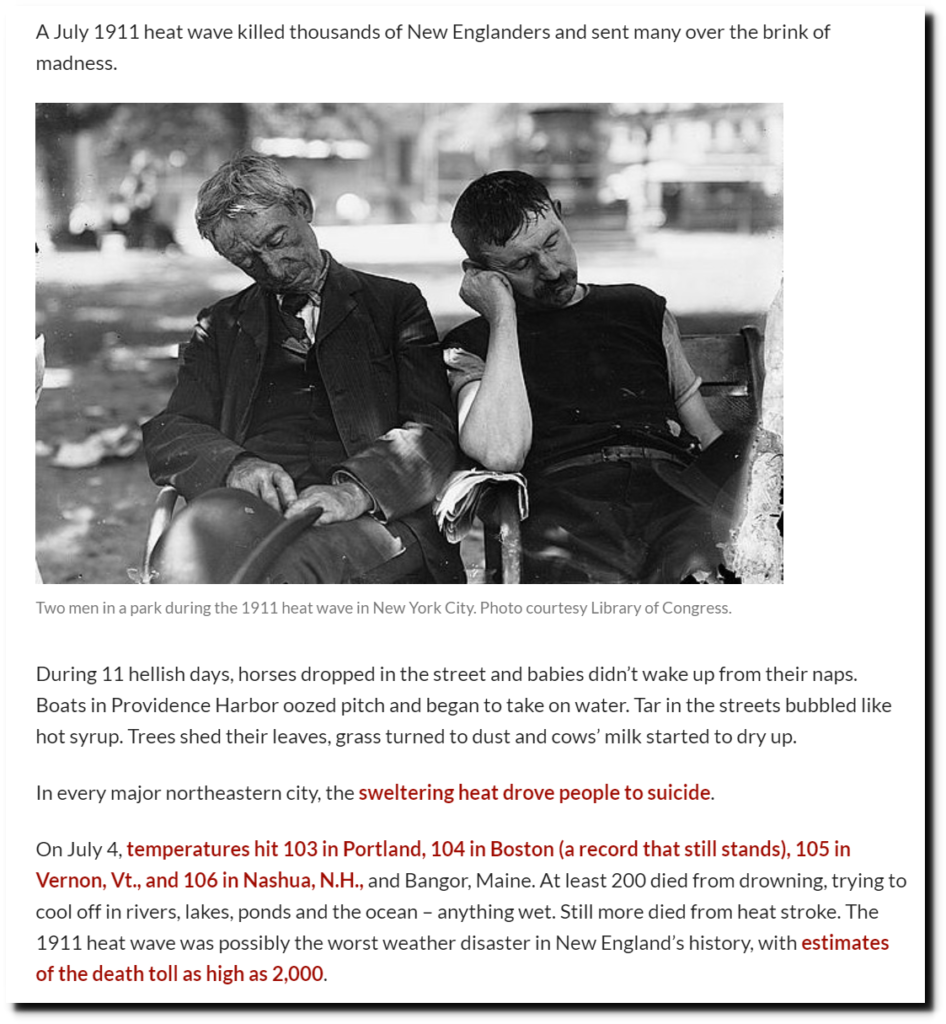 The 1911 Heat Wave Was So Deadly It Drove People Insane – New England Historical Society
04 Jul 1911, Page 1 – The Scranton Republican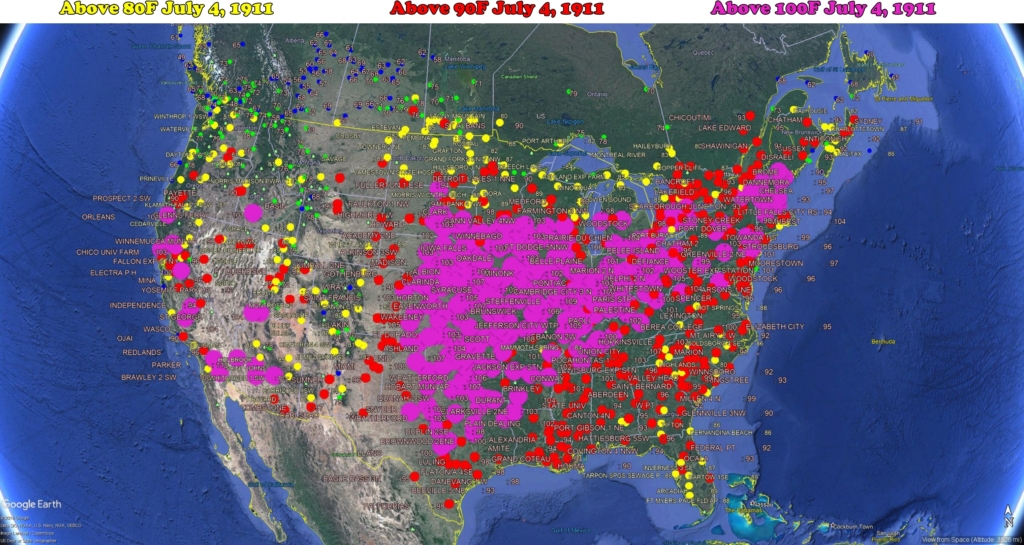 Europe had a seventy day long heatwave which killed tens of thousands of people.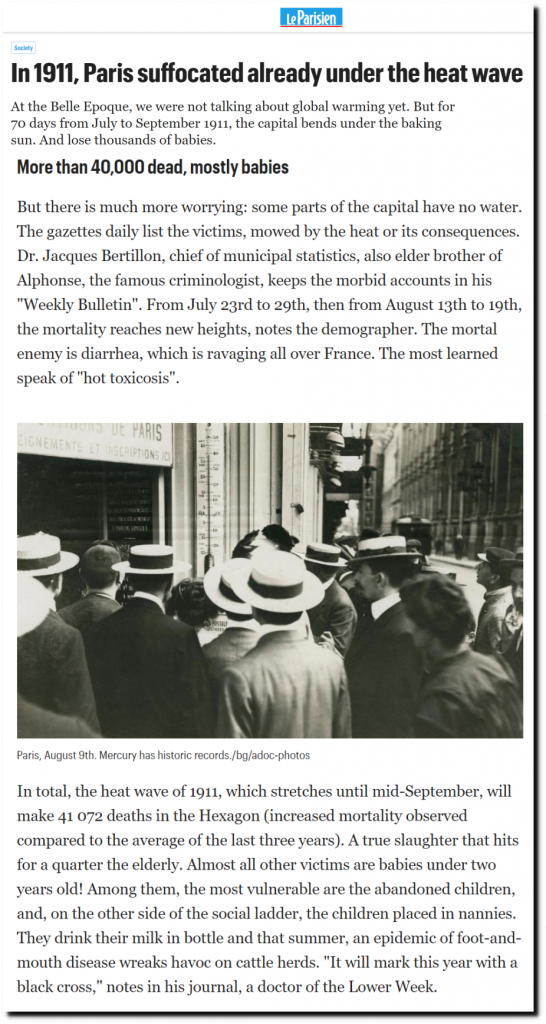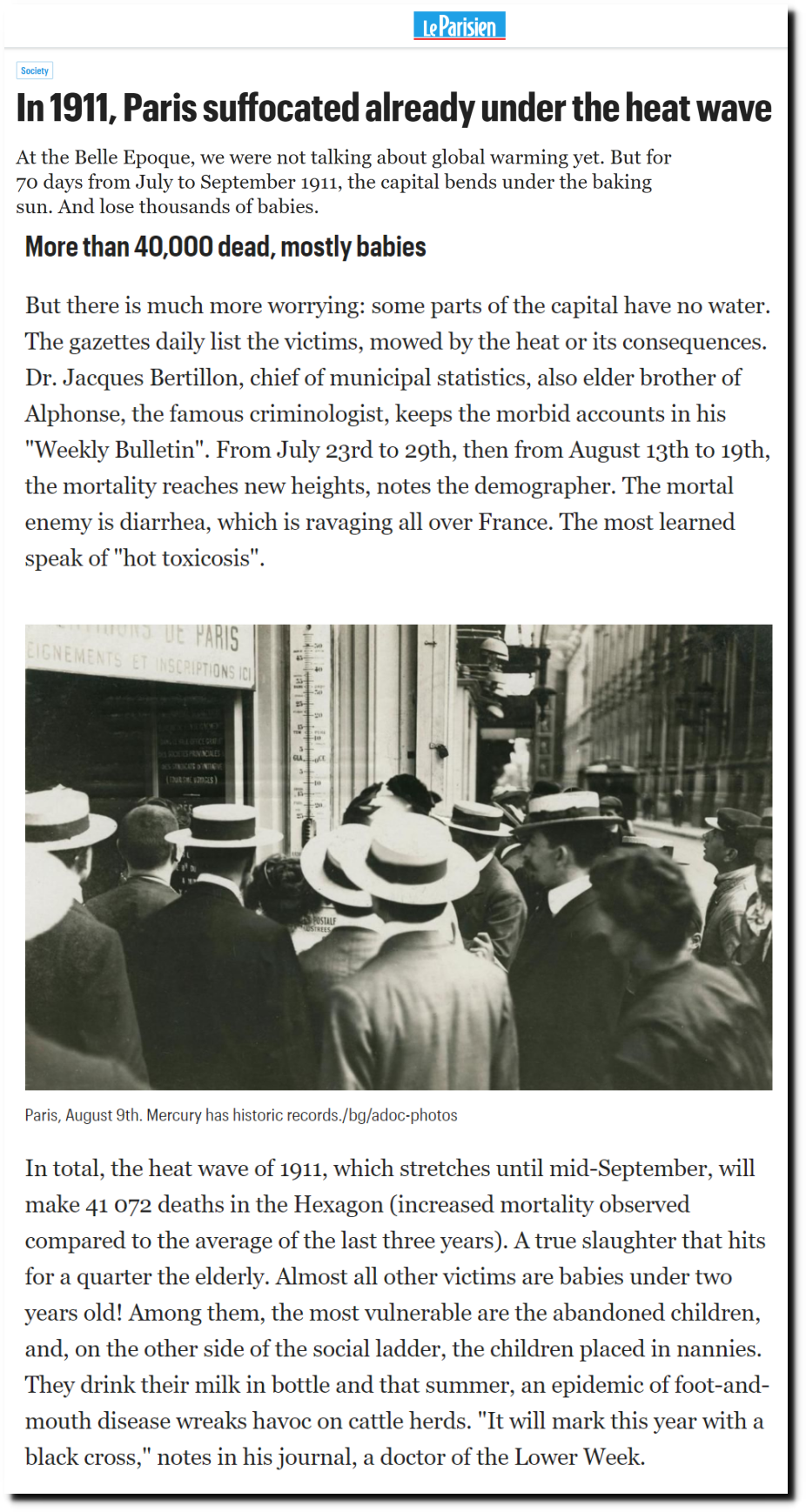 En 1911, Paris suffoquait déjà sous la canicule – Le Parisien
London was 100 degrees on August 9, 1911.
29 Aug 1930 – DEATHS REPORTED. – Trove
More than a thousand people died in Germany.

11 Aug 1911 – TERRIBLE HEAT WAVE. – Trove
The National Post article has nothing to do with reality. Heatwaves in Toronto are no worse than 80 years ago.
Heatwaves in the US have plummeted as CO2 has increased.
Nothing that Biden is doing will have any impact on the growth of CO2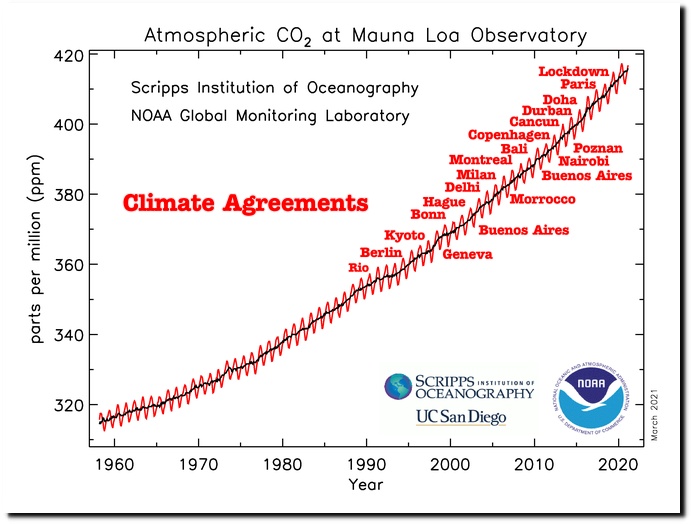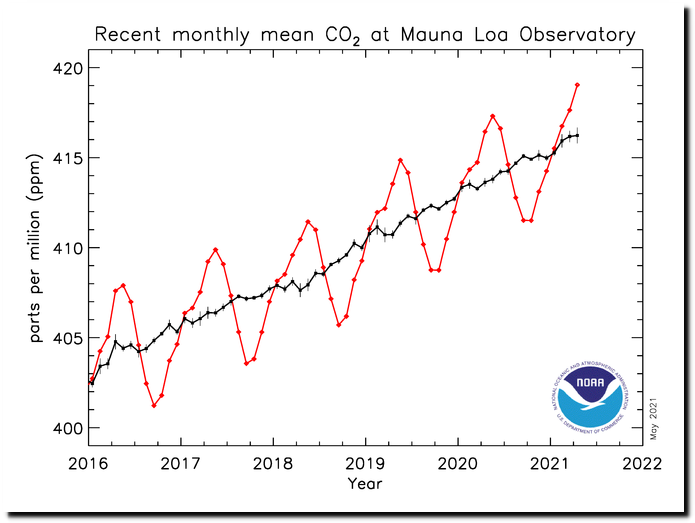 Global Monitoring Laboratory – Carbon Cycle Greenhouse Gases
Fossil fuels make air conditioning and central heating possible, which make all kinds of unlivable climates livable. And Joe Biden wants to take them away. On Memorial Day weekend 49 years ago I travelled to Kanab, Utah in very hot weather and testified at a Congressional hearing in support of a wilderness area. The venue was sweltering. This year I have the heat turned on.