The Biden administration is paying farmers not to grow food, in order to "cut greenhouse has emissions by half" in the next eight years.

The Biden administration will pay farmers more money not to farm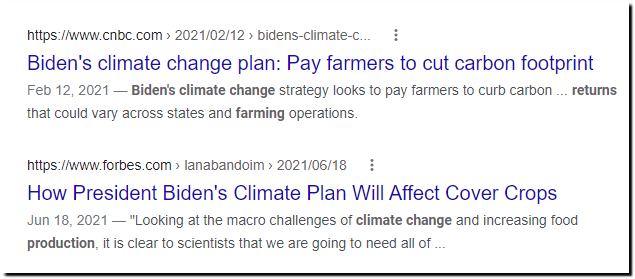 Experts say global warming will reduce crop yields.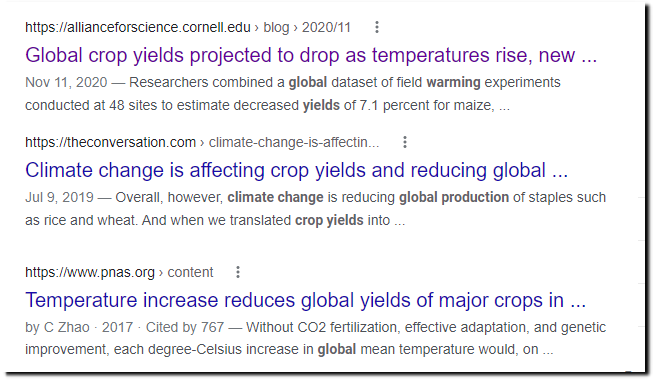 Biden says we are having record drought and wildfires which are hurting crop yields, and also wants to take agricultural land out of production.
Ninety years ago, people were starving in the US.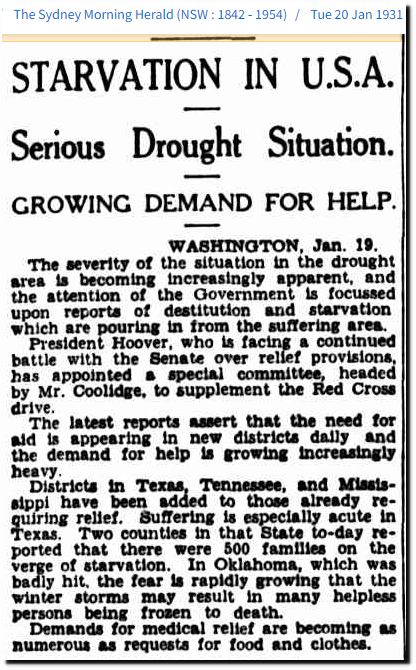 20 Jan 1931 – STARVATION IN U.S.A. – Trove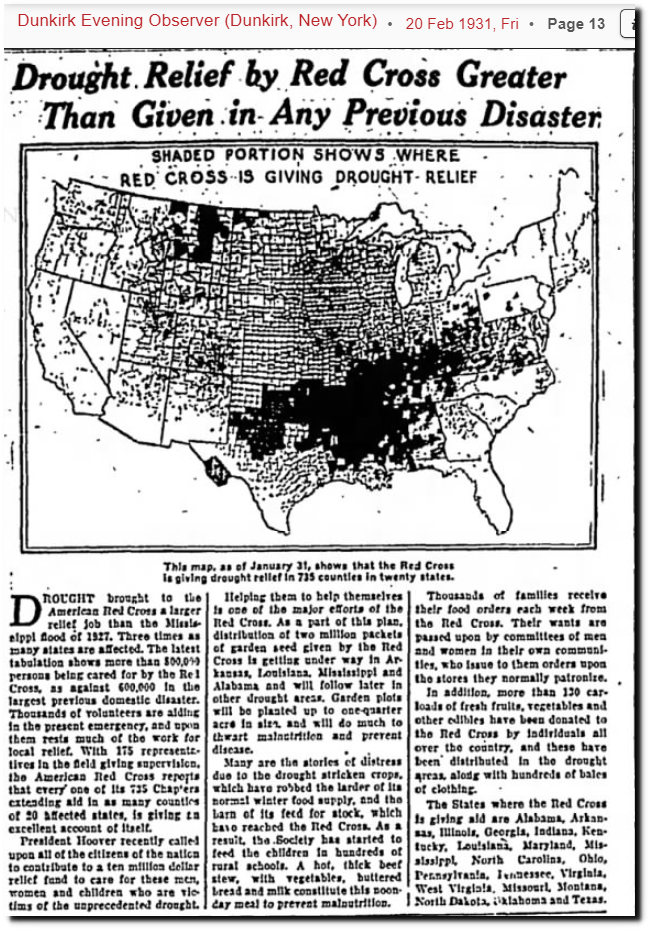 20 Feb 1931, Page 13 – Dunkirk Evening Observer at Newspapers.com
In 1931, 93% of the US reached 95F (35C) sometime during the year. Recent years have been among the lowest on record.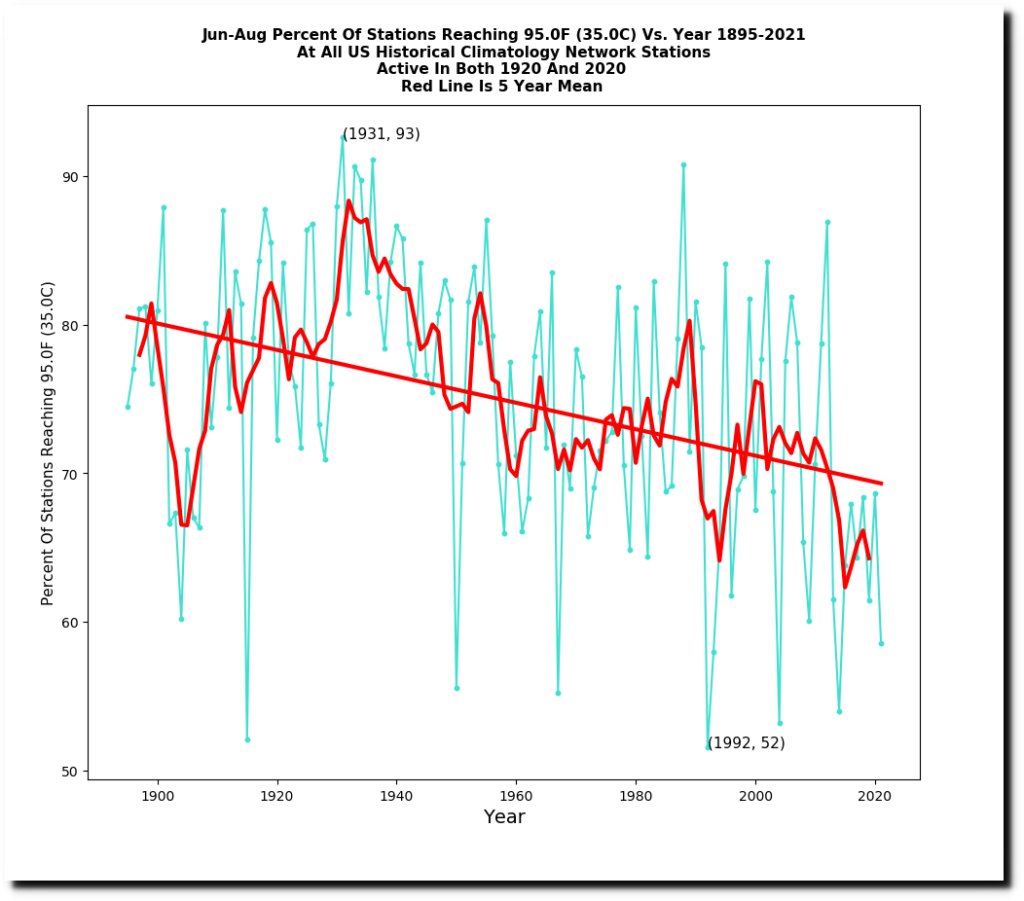 Burn acreage so far this year has been among the lowest on record.
National Fire News | National Interagency Fire Center
Food prices  are skyrocketing.
U.S. producer prices post biggest annual gain in more than 10-1/2 years | Reuters
This is hurting poor people, and making lots of money for Big Agriculture.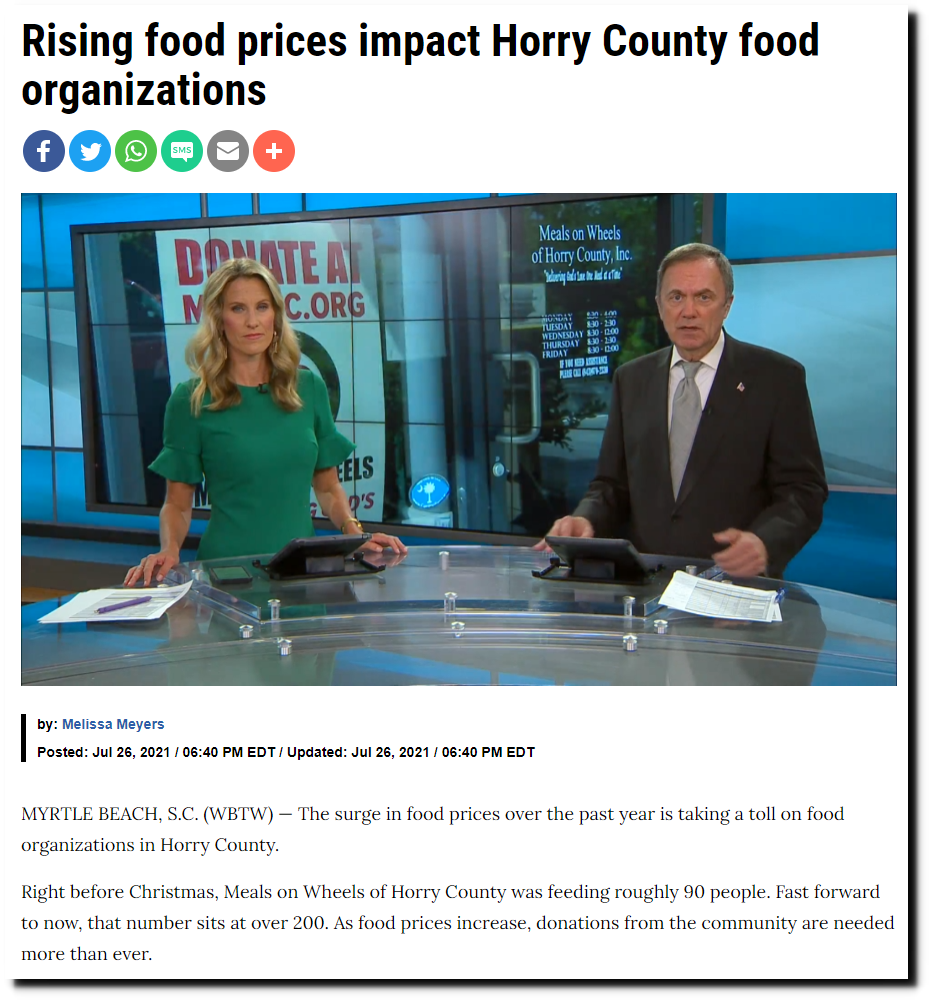 Rising food prices impact Horry County food organizations | WBTW

As food prices soar, big agriculture is having a field day | The Economist
Biden's "climate" efforts are also making Big Oil rich.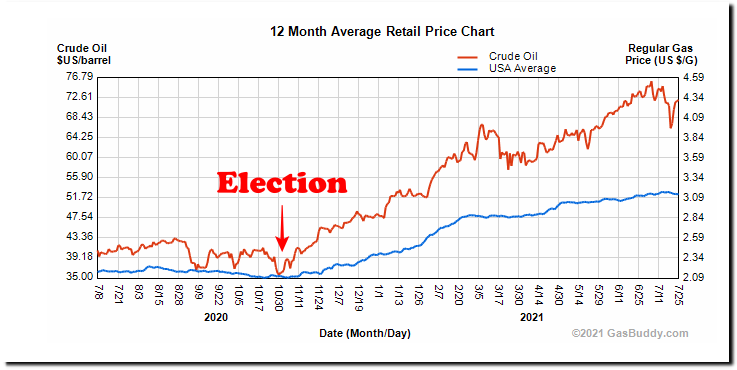 Gas Station Price Charts – Local & National Historical Average Trends – GasBuddy.com
Big Oil Takes a Beating, but Its Investors Are Riding High – The New York Times
And China is massively increasing their coal usage, even as the press claims they are doing the exact opposite.
China's new coal power plant capacity in 2020 more than three times rest of world's: study | Reuters
China to add 110 million tonnes of coal production capacity in H2 2021 – MINING.COM
Reality is that government is doing nothing to slow the growth of CO2 and this is all theater to hide their real agendas..
Global Monitoring Laboratory – Carbon Cycle Greenhouse Gases