Wyoming has the lowest vaccination rate in the country and the state reports that cases are dropping sharply.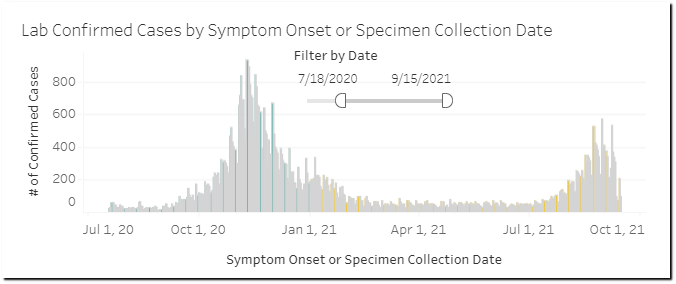 "WYOMING COVID-19 HOSPITALIZATIONS CONTINUE DROPPING AFTER EARLY SEPTEMBER PEAK"
Wyoming COVID-19 hospitalizations continue dropping after early September peak – Casper, WY Oil City News
But a local radio station and the New York Times appear to have a different agenda, reporting that cases and hospitalizations are surging.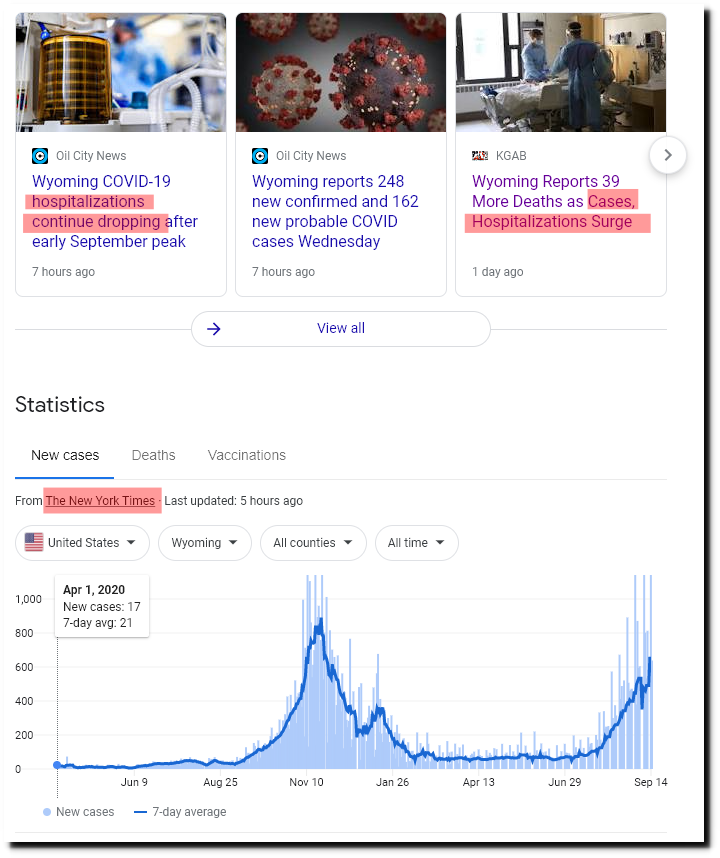 Little the press reports seems to have anything to do with reality.