NOAA says this past summer was hotter than 1936.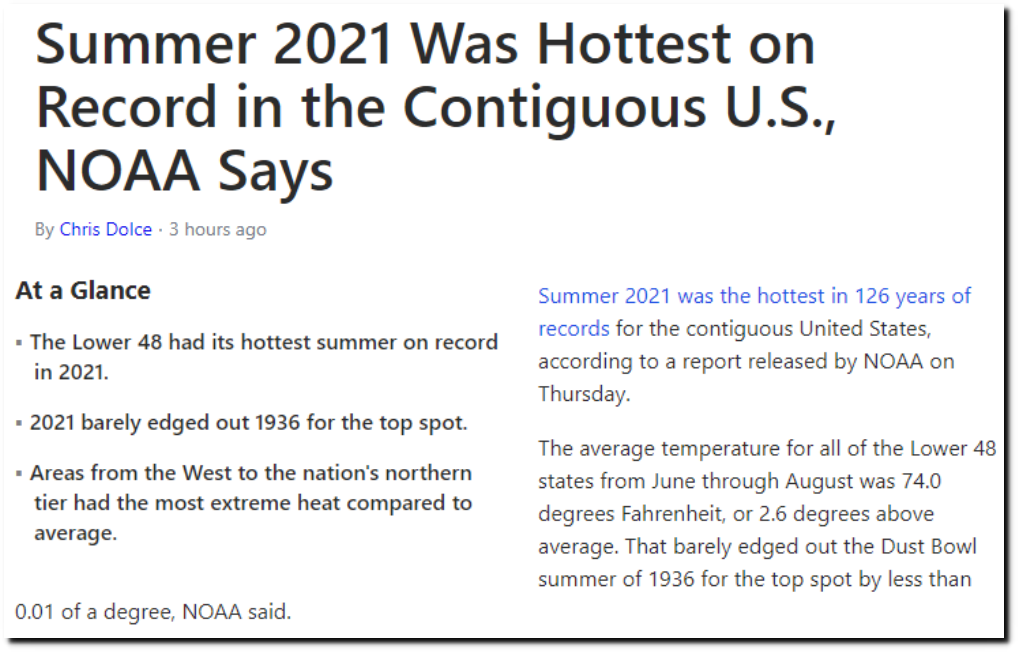 Summer 2021 Was Hottest on Record in the Contiguous U.S., NOAA Says | The Weather Channel – Articles from The Weather Channel | weather.com
The percent of the US to reach 95F (35C) was well below average and among the lowest on record.
Peak temperatures were much hotter in 1936.
The frequency of hot days this summer was less than half of 1936.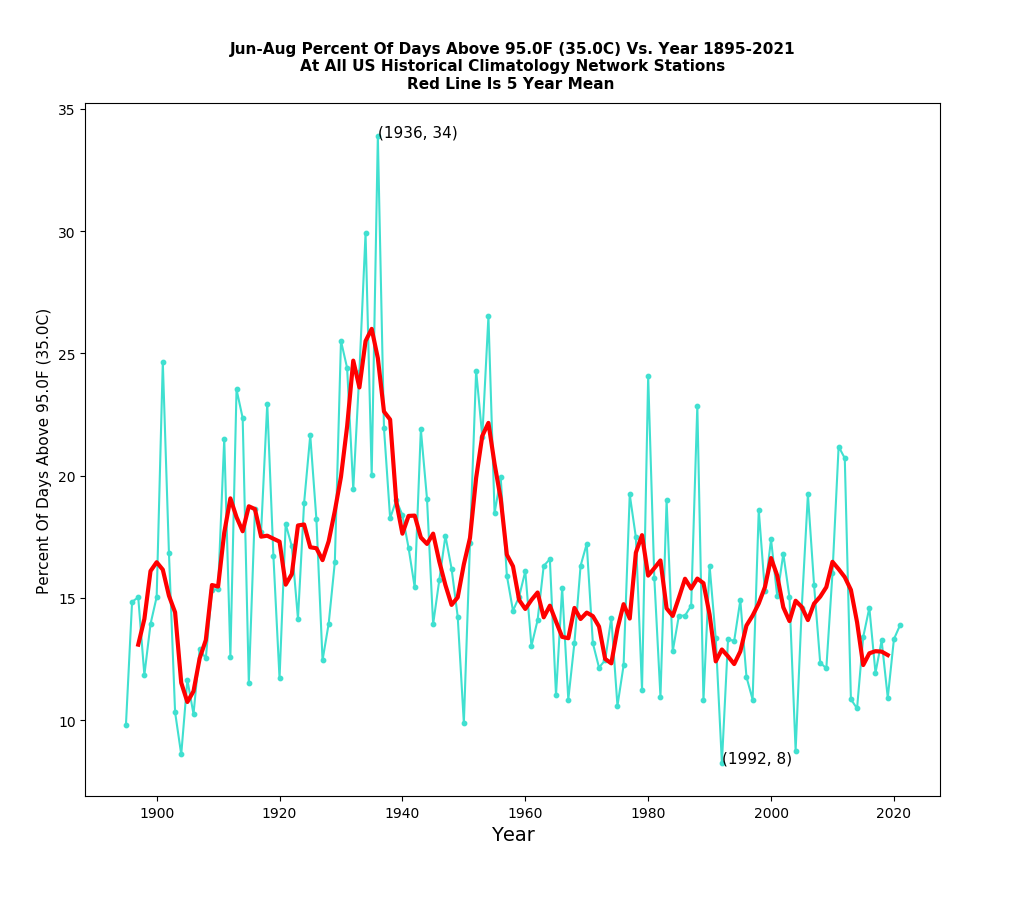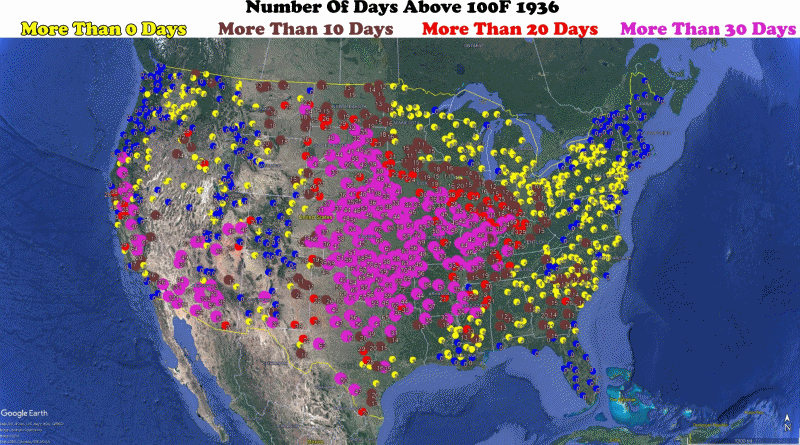 Prior to data tampering, the average maximum temperature was about 3F cooler than 1936.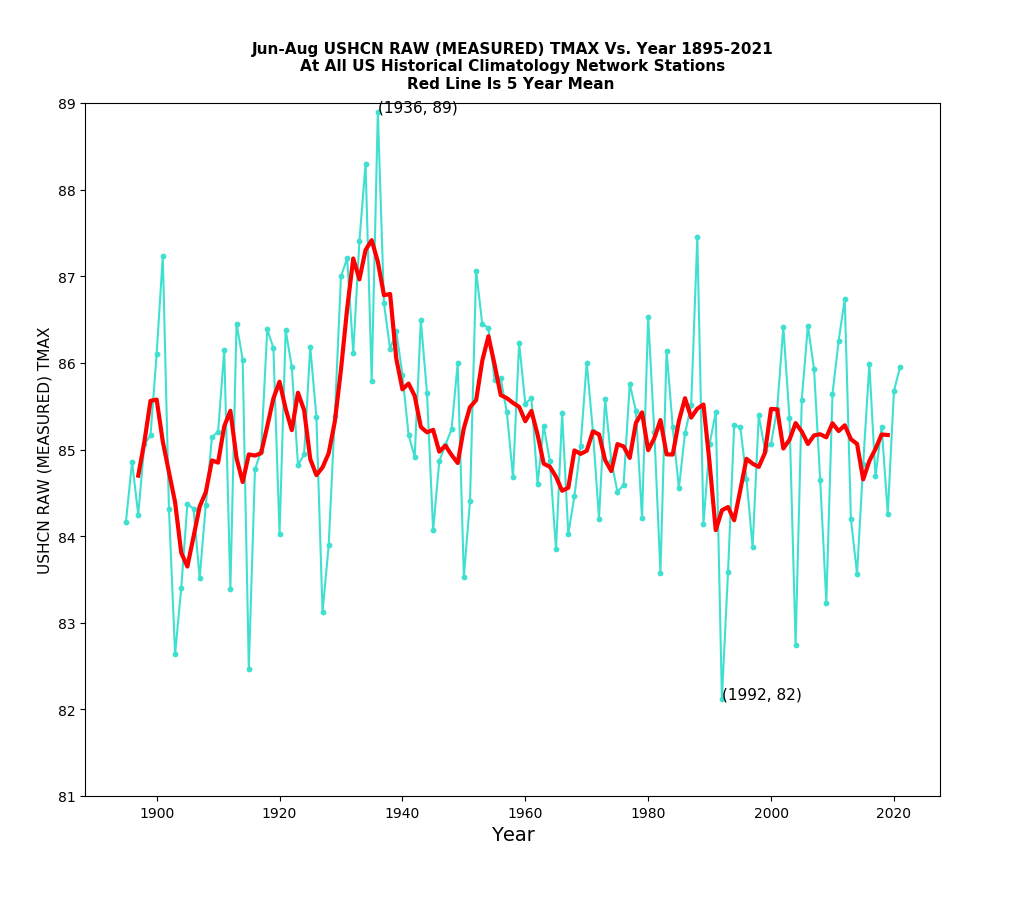 After data tampering, average maximum temperatures were about 1.5F cooler than 1936.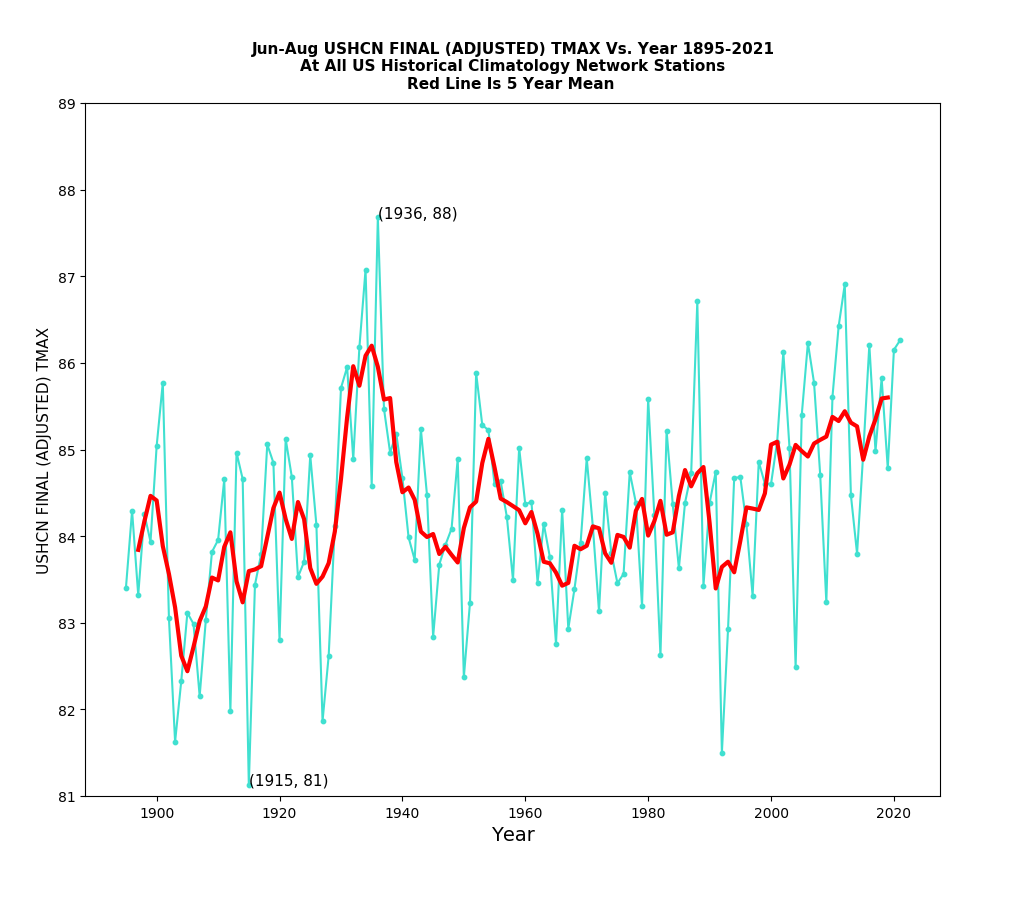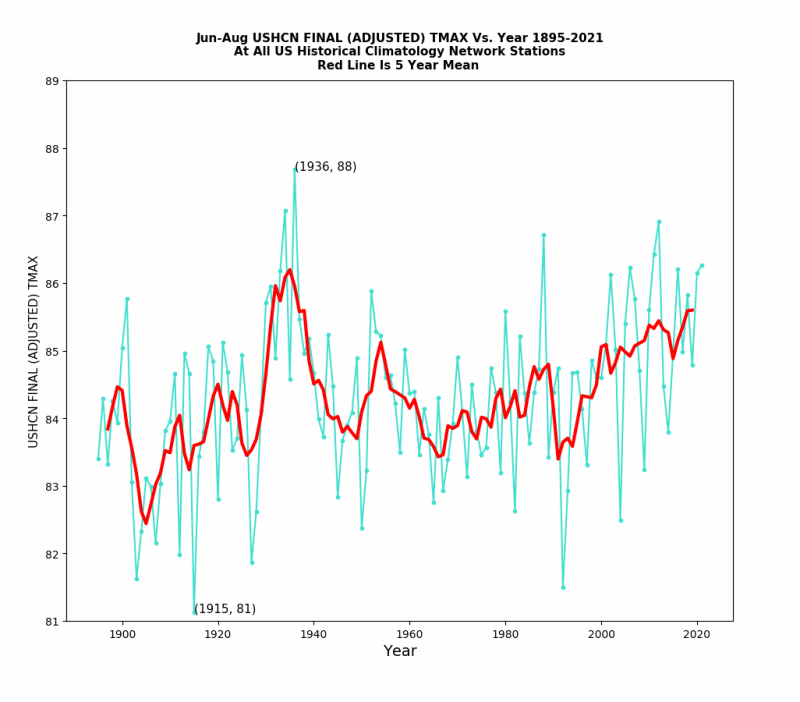 About 1.5F in adjustments have been made relative to 1936.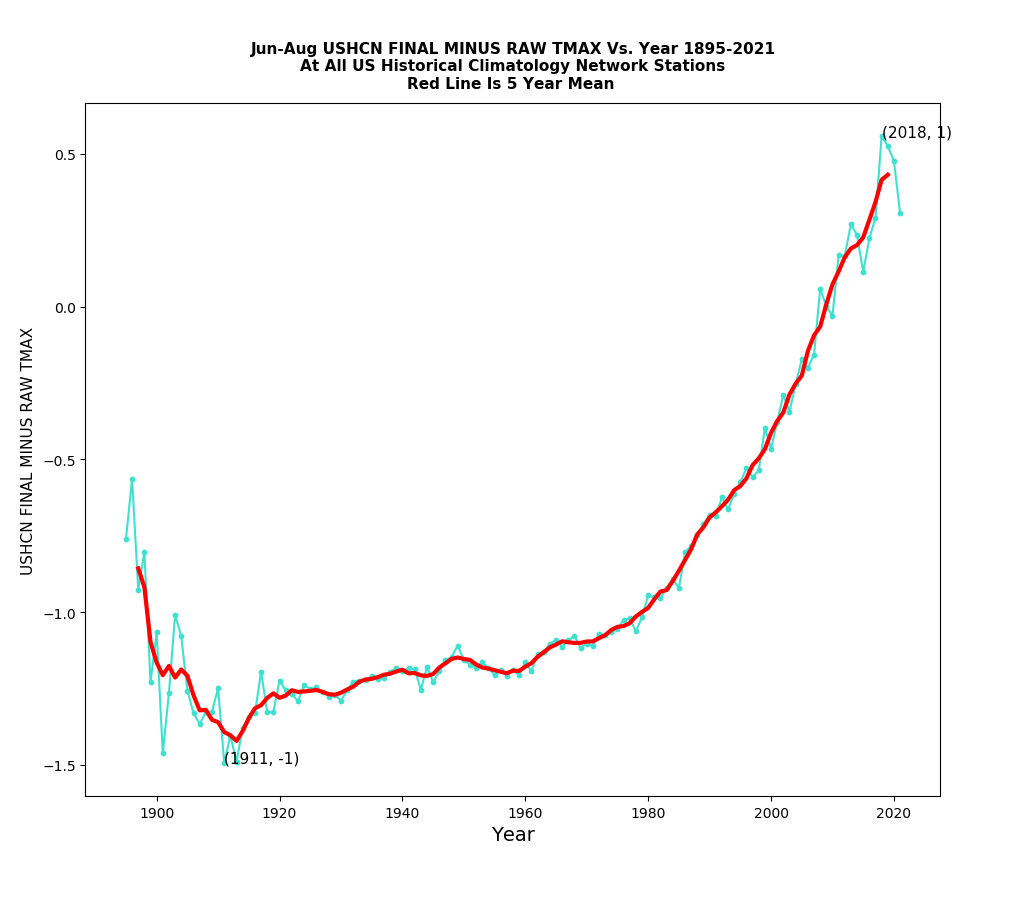 Prior to data tampering, the average temperature was a little more than 1F cooler than 1936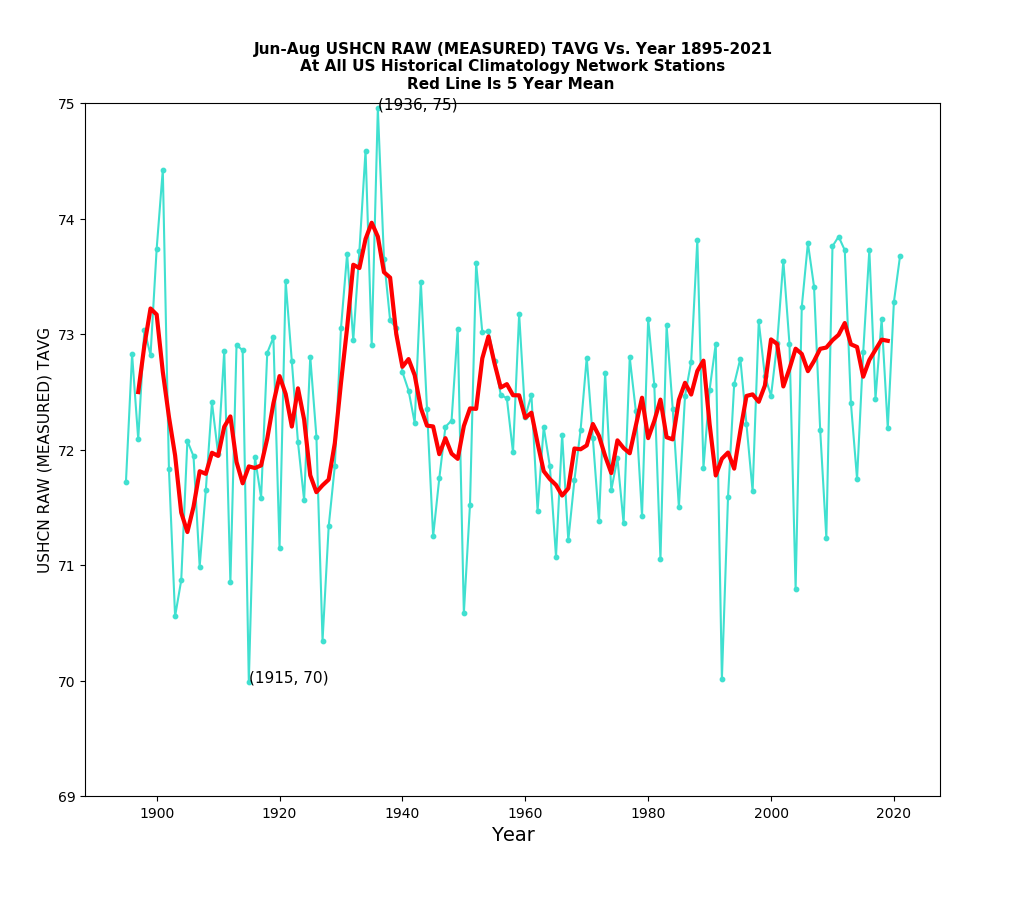 After tampering, the 2021 average temperature "barely edged out the Dust Bowl summer of 1936 for the top spot by less than 0.01 of a degree, NOAA said."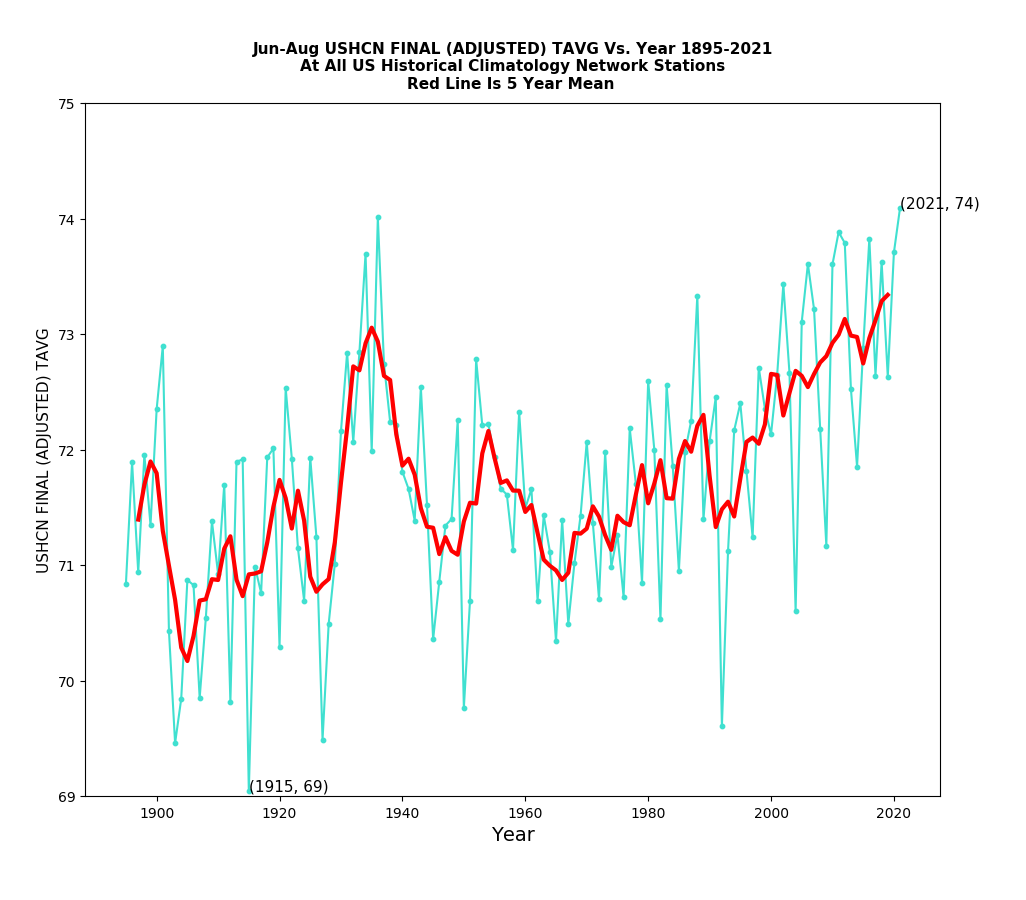 Almost 60% of the data used in the adjusted temperatures is fake.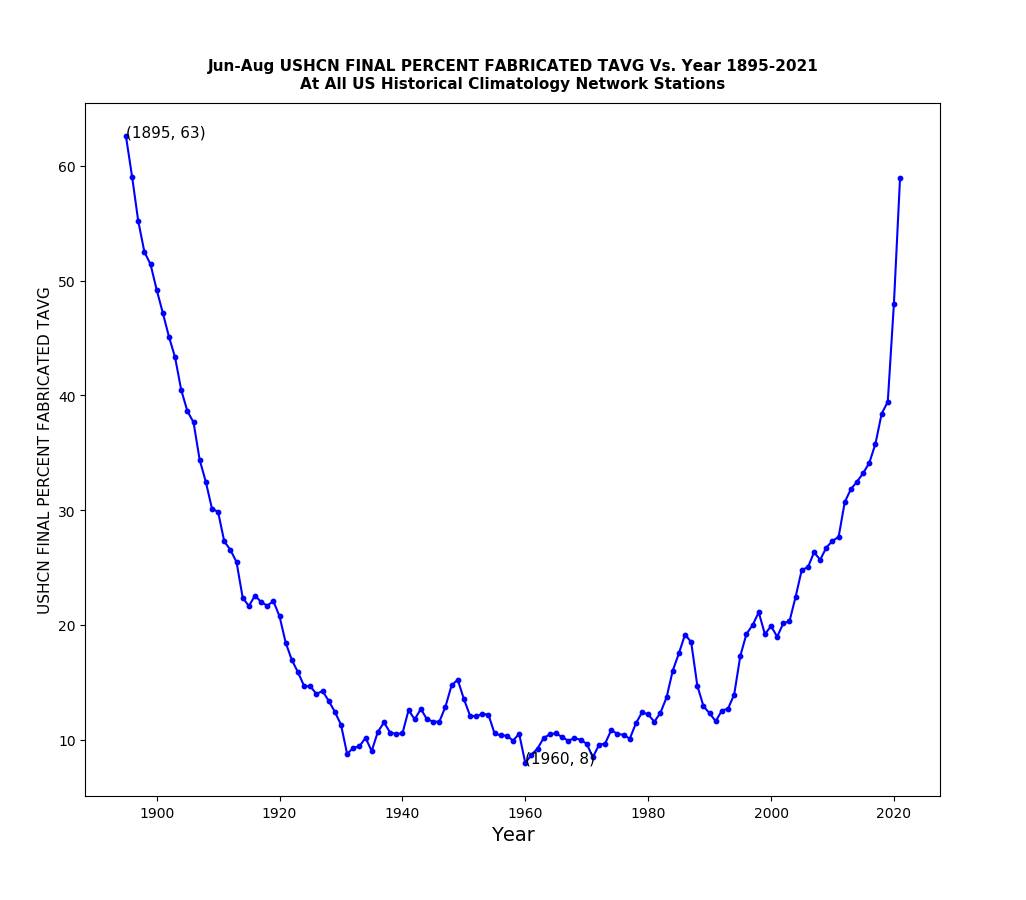 The NOAA Climate Extremes Index is wildly fraudulent, but makes this definition.
"Unusually hot summers are defined based on daily maximum temperatures."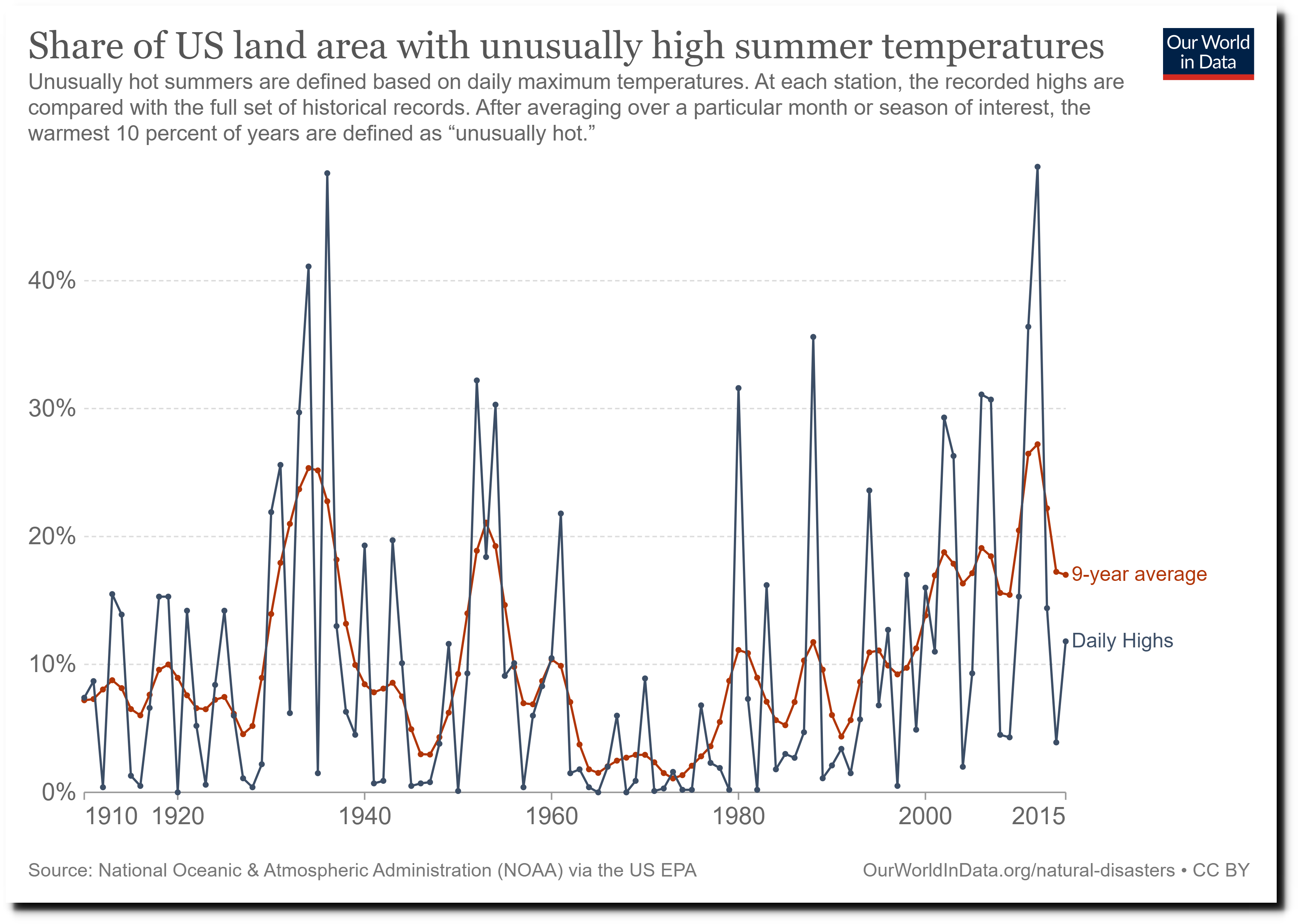 Share of US land area with unusually high summer temperatures
During the summer of 1936, the entire US was very hot.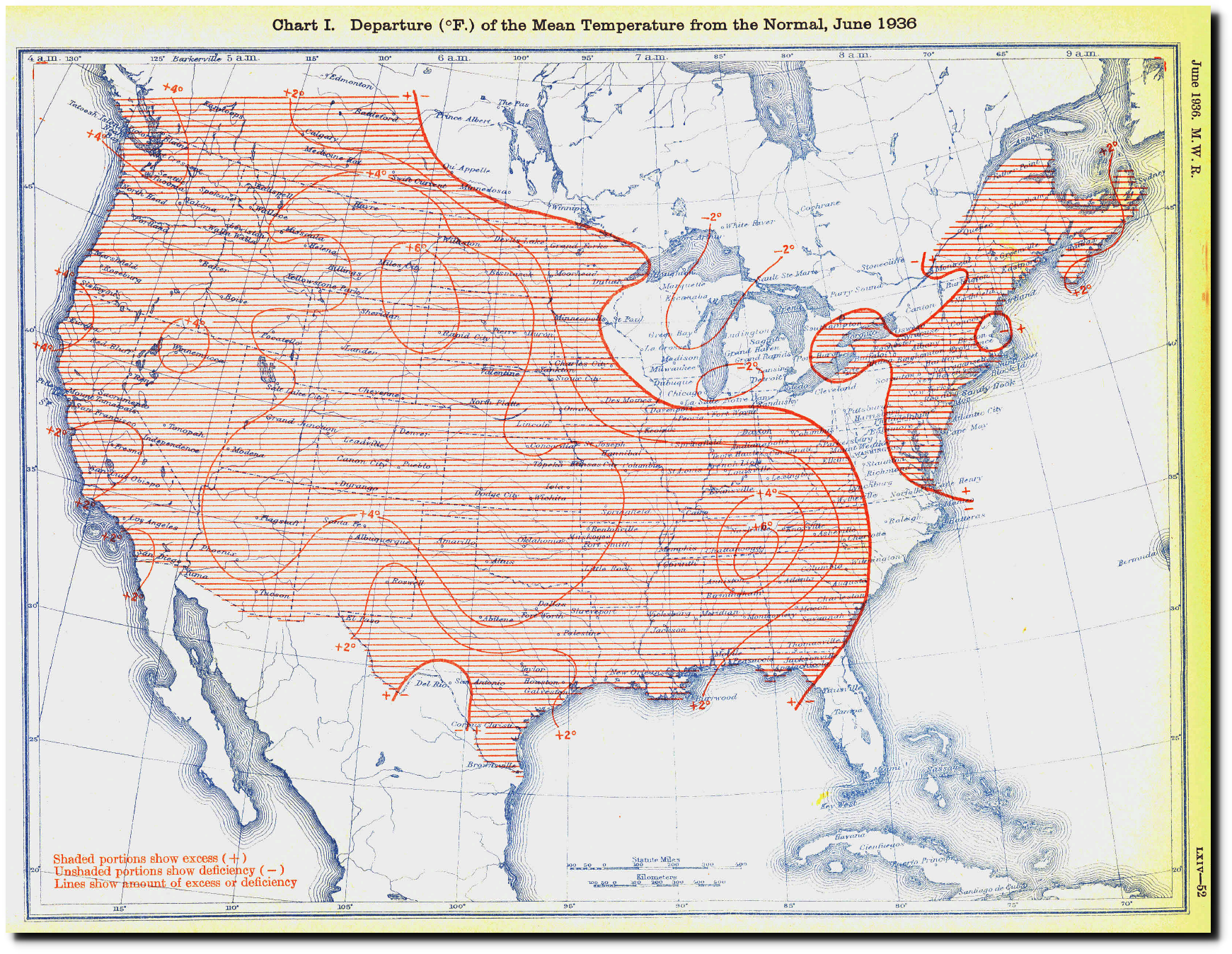 ftp://ftp.library.noaa.gov/docs.lib/htdocs/rescue/mwr/064/mwr-064-06-c1.pdf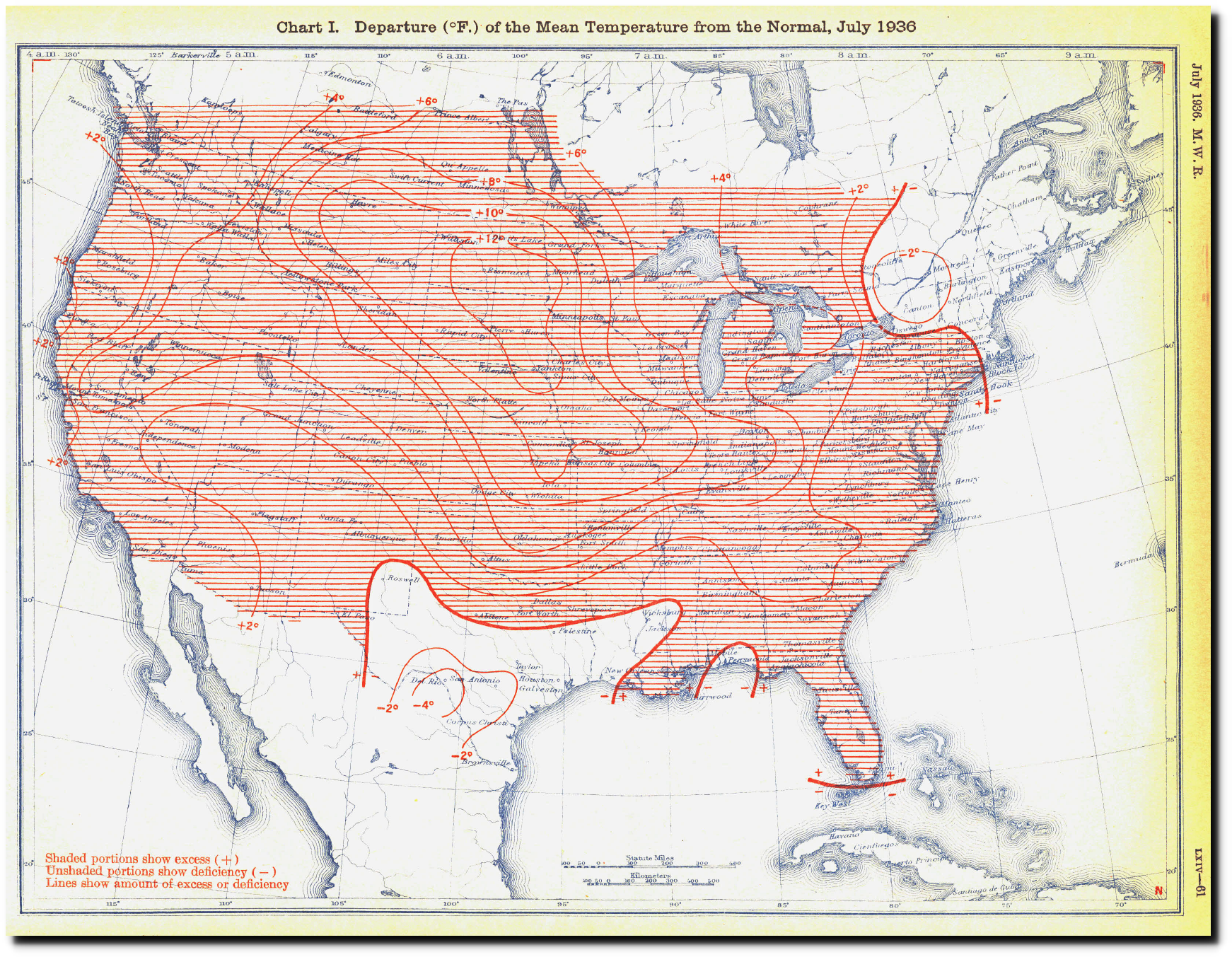 ftp://ftp.library.noaa.gov/docs.lib/htdocs/rescue/mwr/064/mwr-064-07-c1.pdf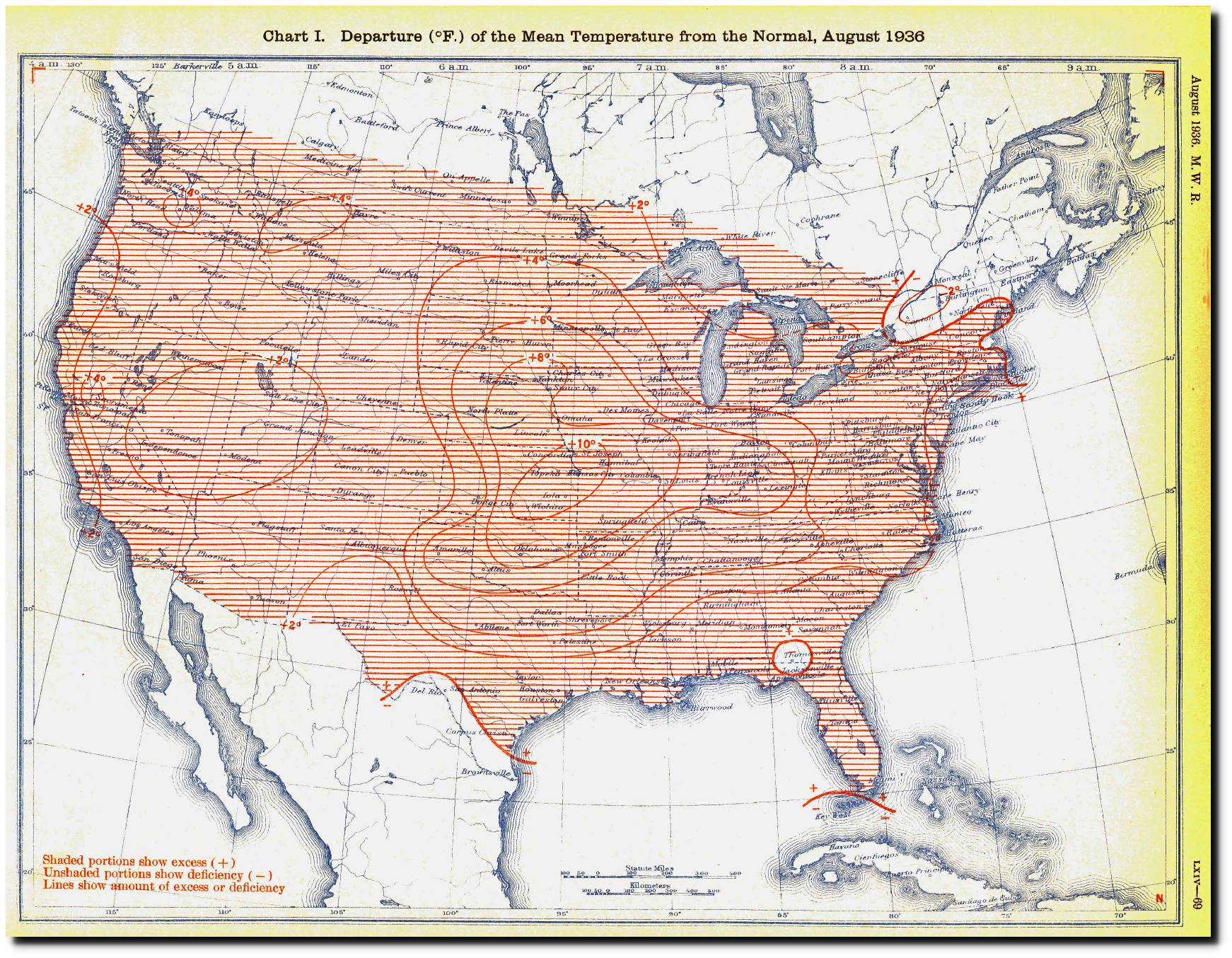 ftp://ftp.library.noaa.gov/docs.lib/htdocs/rescue/mwr/064/mwr-064-08-c1.pdf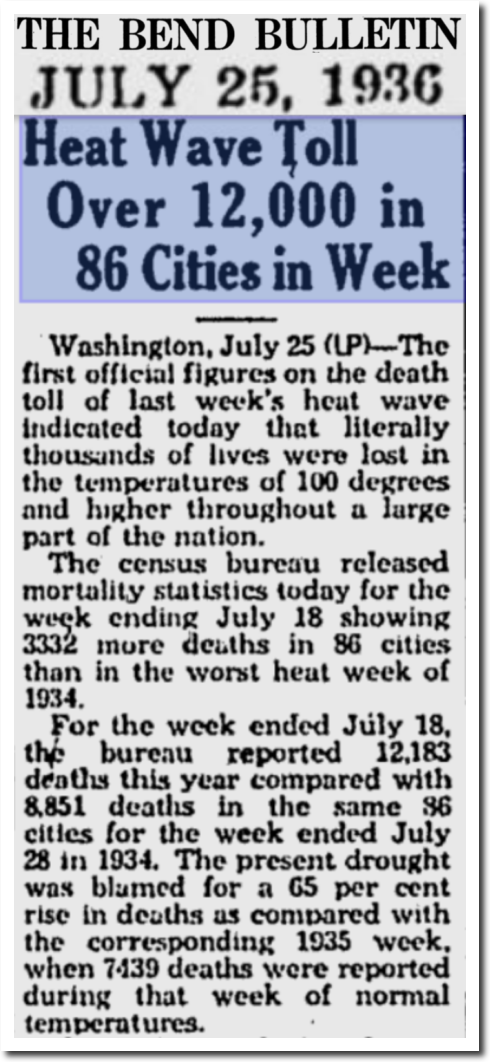 The Bulletin – Google News Archive Search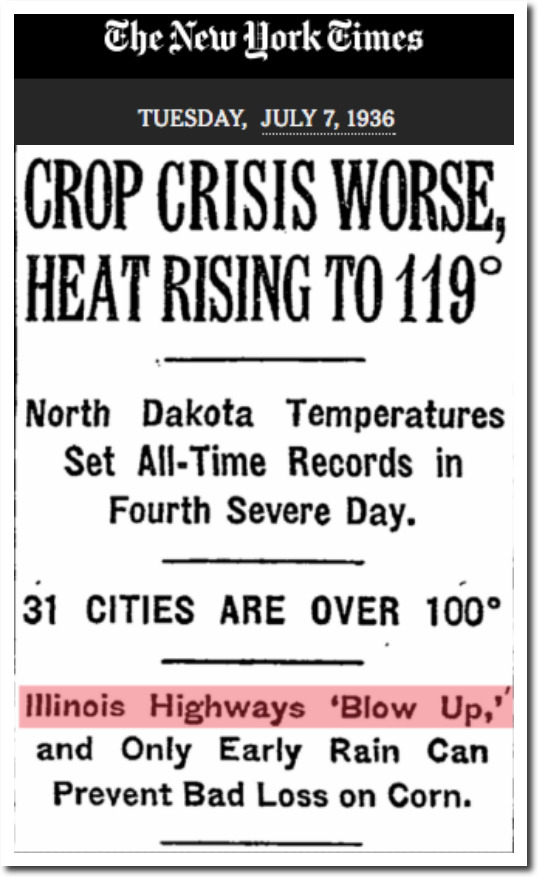 TimesMachine: July 7, 1936 – NYTimes.com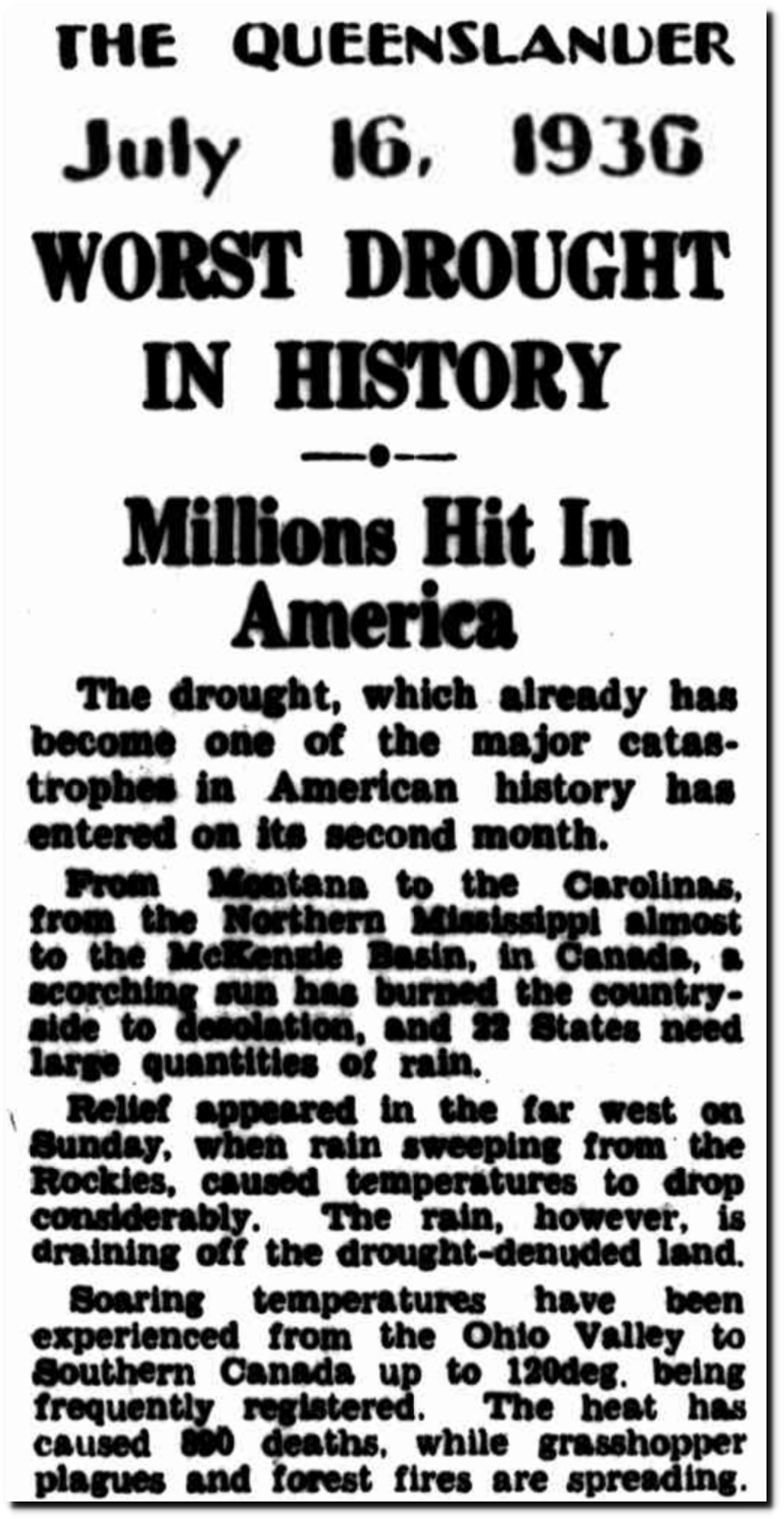 16 Jul 1936 – WORST DROUGHT IN HISTORY – Trove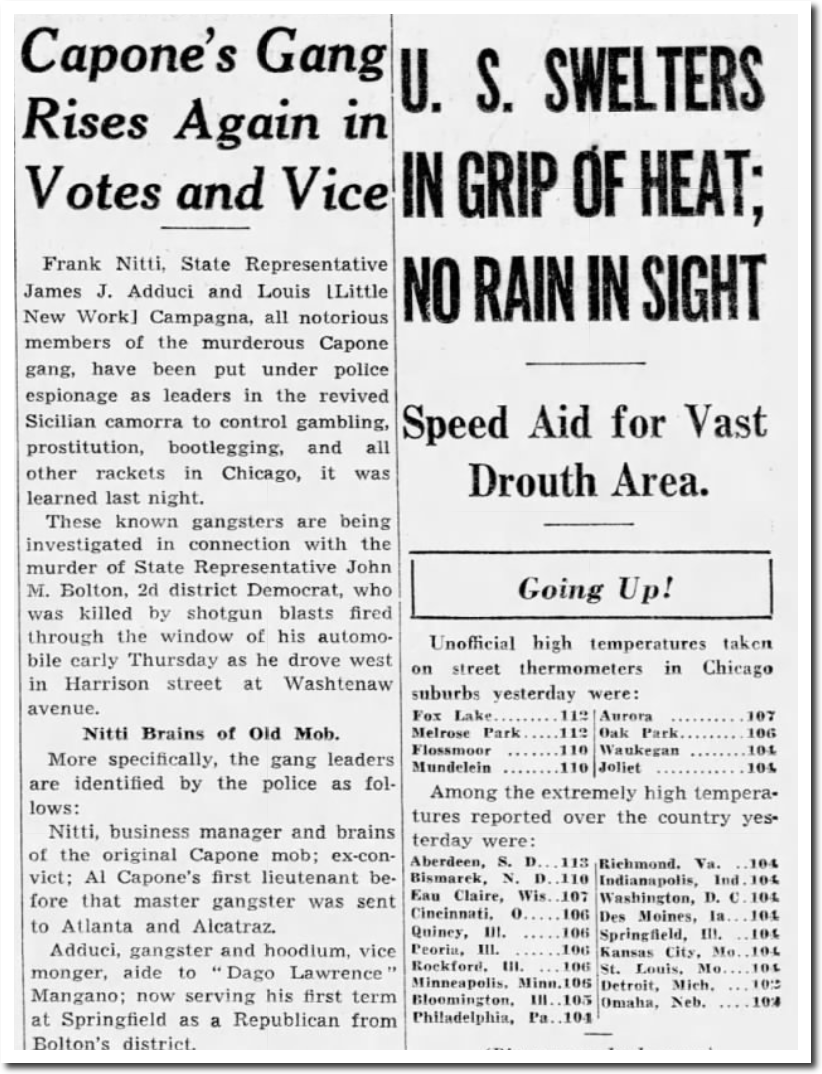 11 Jul 1936, 1 – Chicago Tribune at Newspapers.com
During July, 1936 one person was dying every ten minutes from the heat in Detroit – and the heat wave was compared with the 1918 Spanish Flu pandemic