Joe Biden travelled to Idaho to tell them that wildfires were being supercharged  by climate change."
"We can't ignore the reality that these wildfires are being supercharged by climate change," Biden said.
Biden Visits Idaho, Says Wildfires Show Need for Infrastructure Bill – Bloomberg
In 1910, Idaho experienced one of the largest wildfires in US history, which burned three million acres – most of which burned in just a few hours.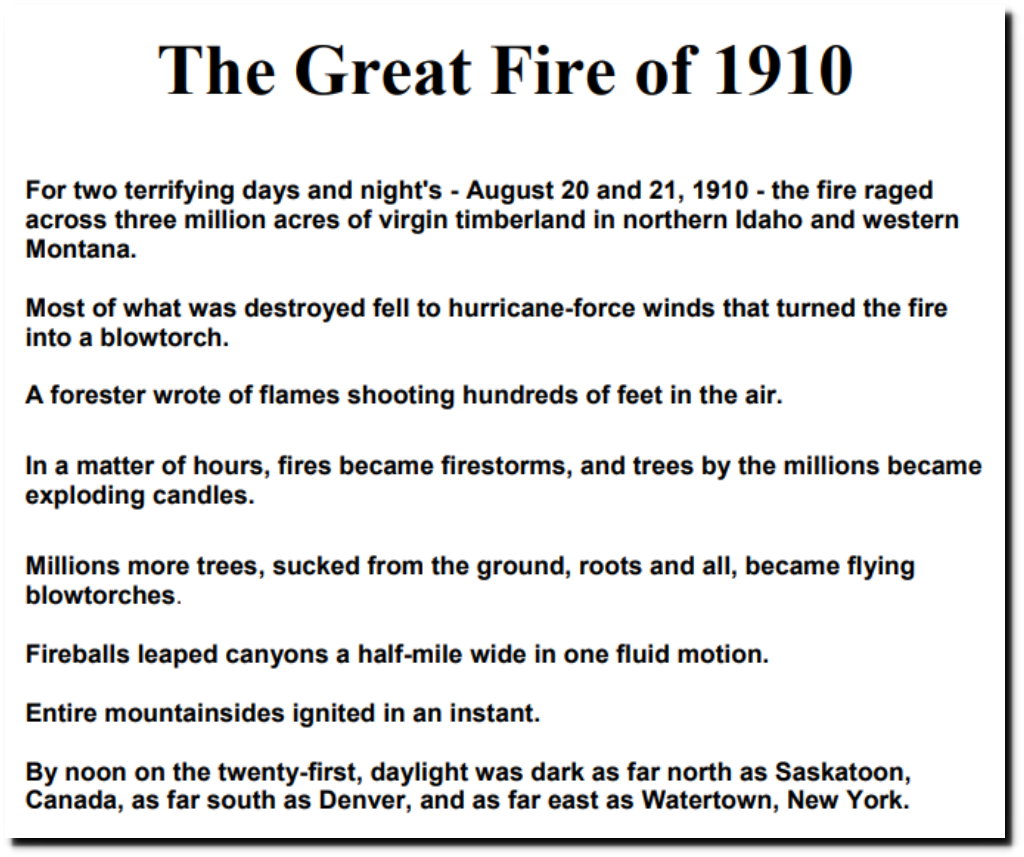 This followed the warmest March on record in the US.
The deadliest fire in US history occurred 150 years ago.
17 Feb 1899, Page 2 – The Daily Deadwood Pioneer-Times at Newspapers.com
"Around ten o'clock, the low rumbling sound that people began noticing grew into a roar. The sound was described as like a freight train or huge rushing waterfall. Suddenly, big sheets of flame blew out of the forest. Everything in the fire's path was instantly consumed."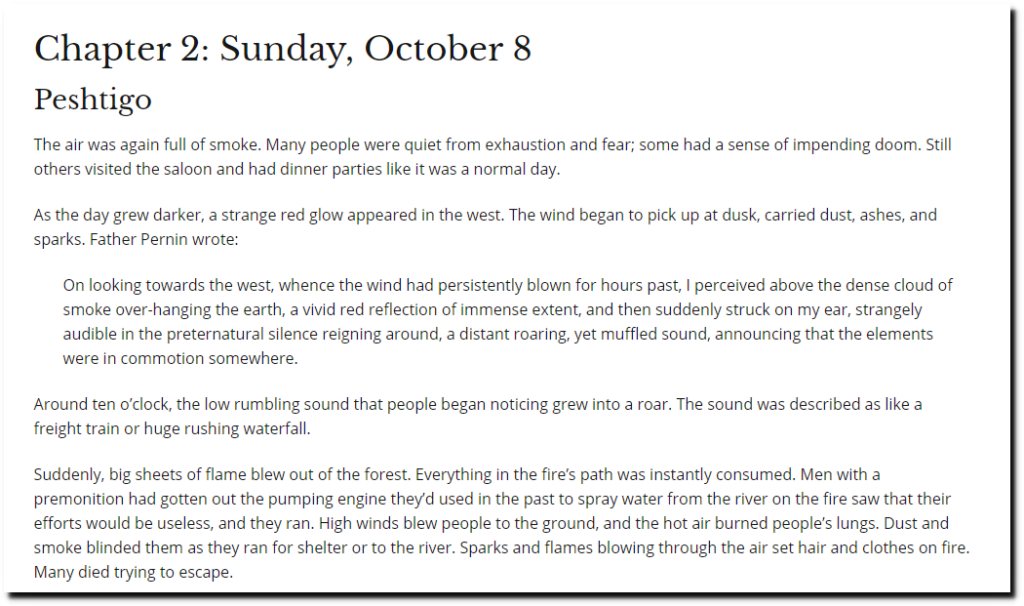 October 8, 1871 – Peshtigo Fire Museum
Burn acreage this year is down 90% from ninety years ago.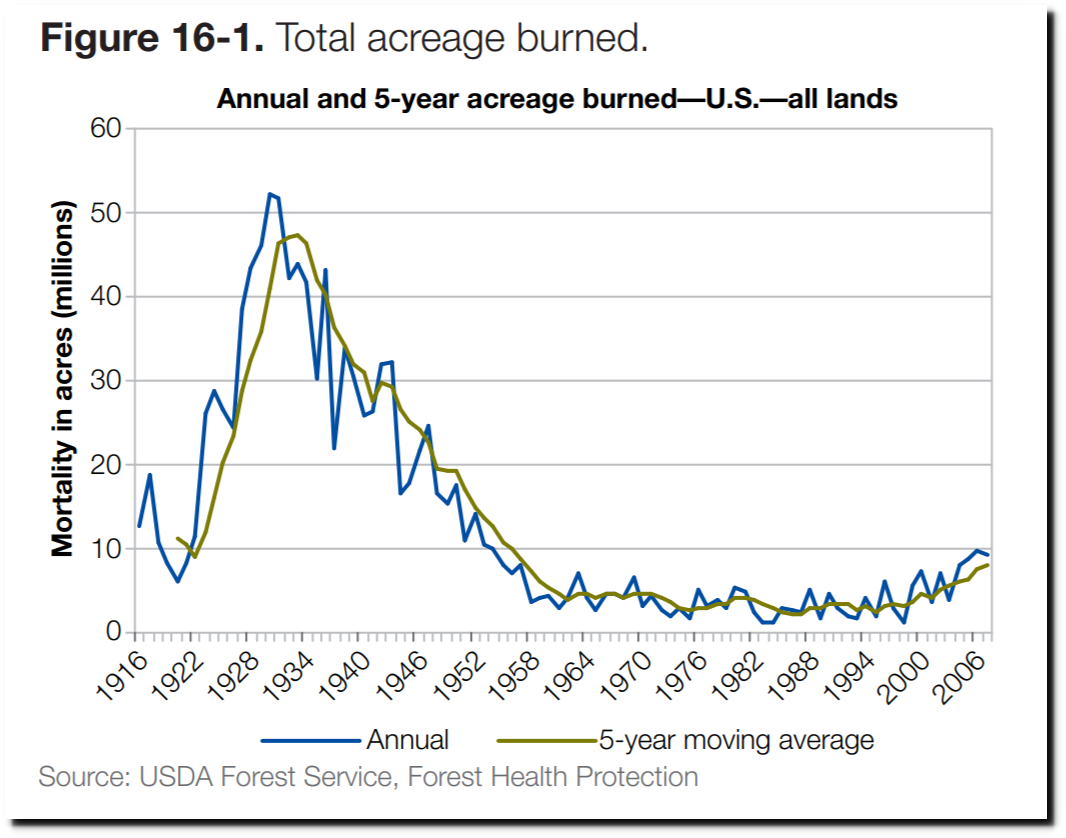 National Report on Sustainable Forests — 2010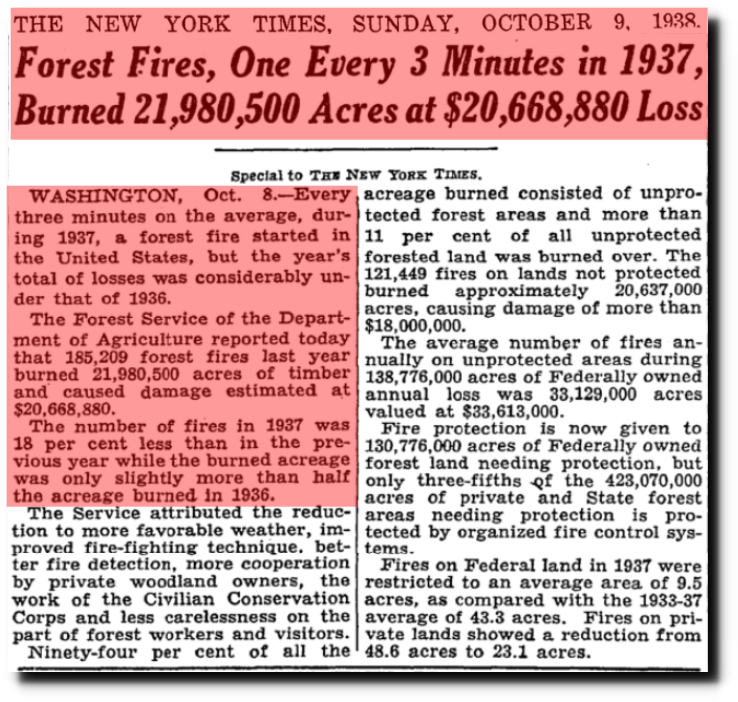 TimesMachine: October 9, 1938 – NYTimes.com
National Fire News | National Interagency Fire Center
National Interagency Fire Center
Burn acreage this year is down more than 99.5% from the pre-industrial period.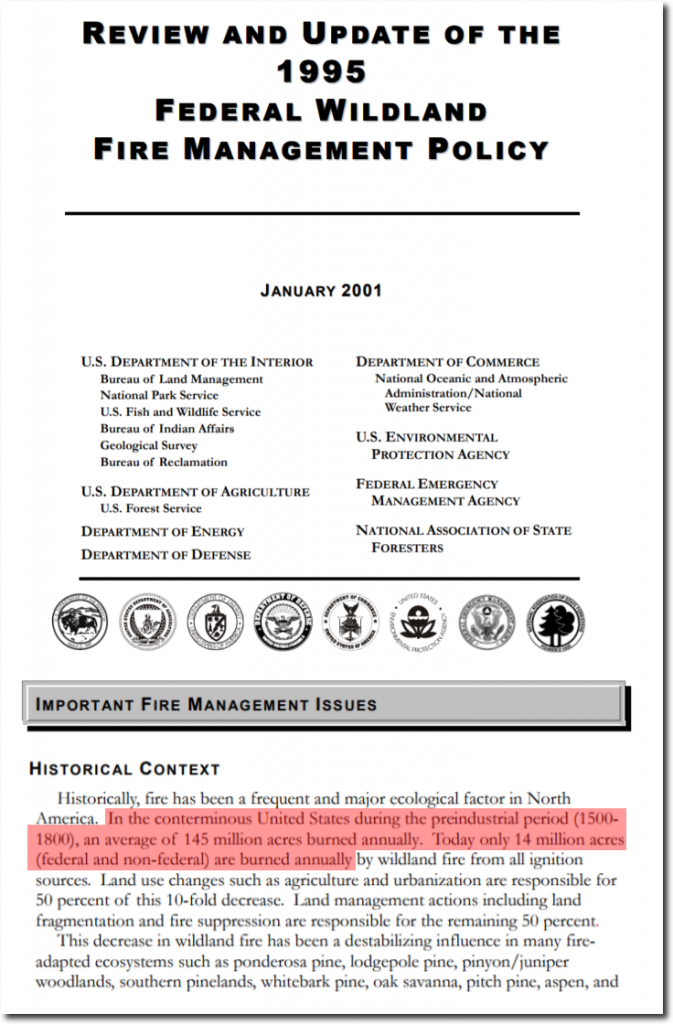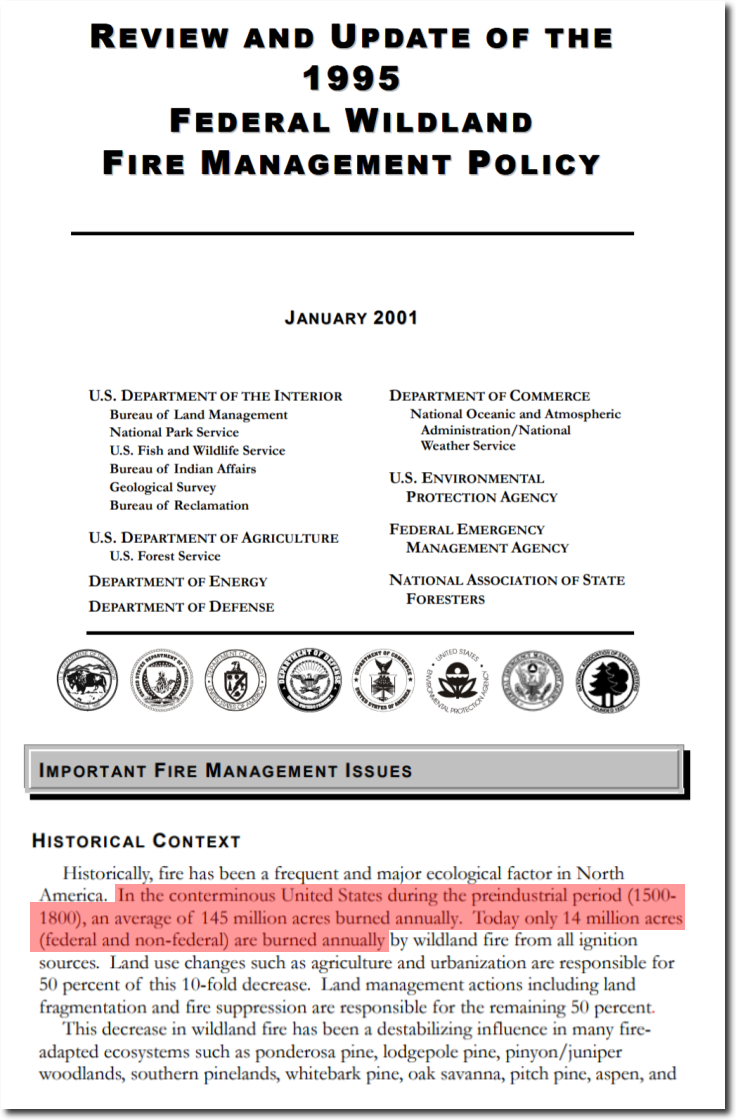 And the San Francisco Chronicle continues their anti-science fearmongering.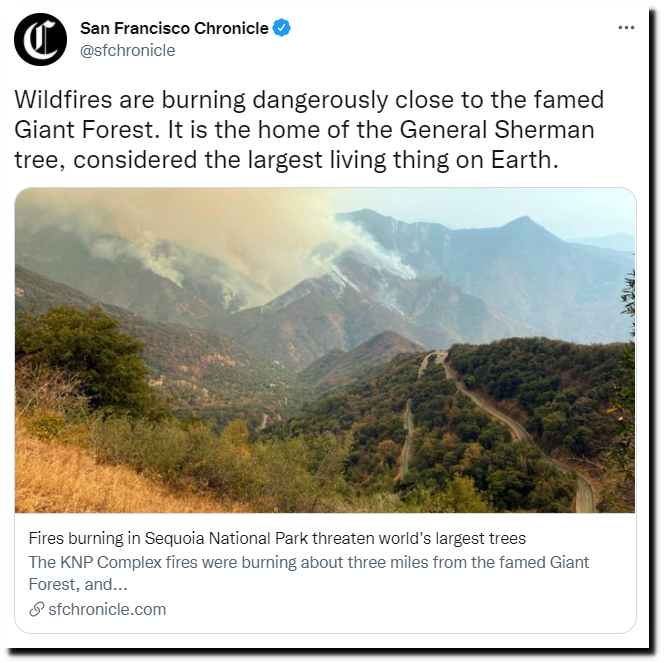 "The importance of fire to giant sequoias cannot be overstated. Other than the change of seasons, fire is the most recurrent and critical process in determining the life his­tory of this species. Tree-ring records from giant sequoias show that frequent surface fires were the typical pattern of fire occurrence over the past 2,000 years. But this pattern changed after about 1860, when fire frequency declined sharply."
Giant Sequoias and Fire – Sequoia & Kings Canyon National Parks (U.S. National Park Service)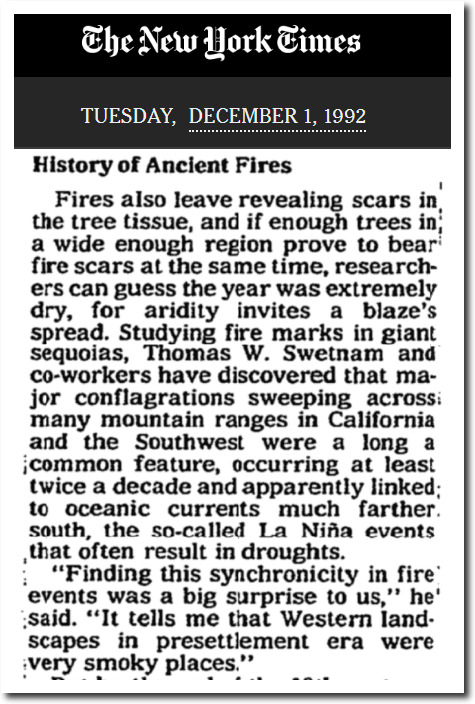 In Unexpected Places, Clues to Ancient and Future Climate; Warming? Tree Rings Say Not Yet – The New York Times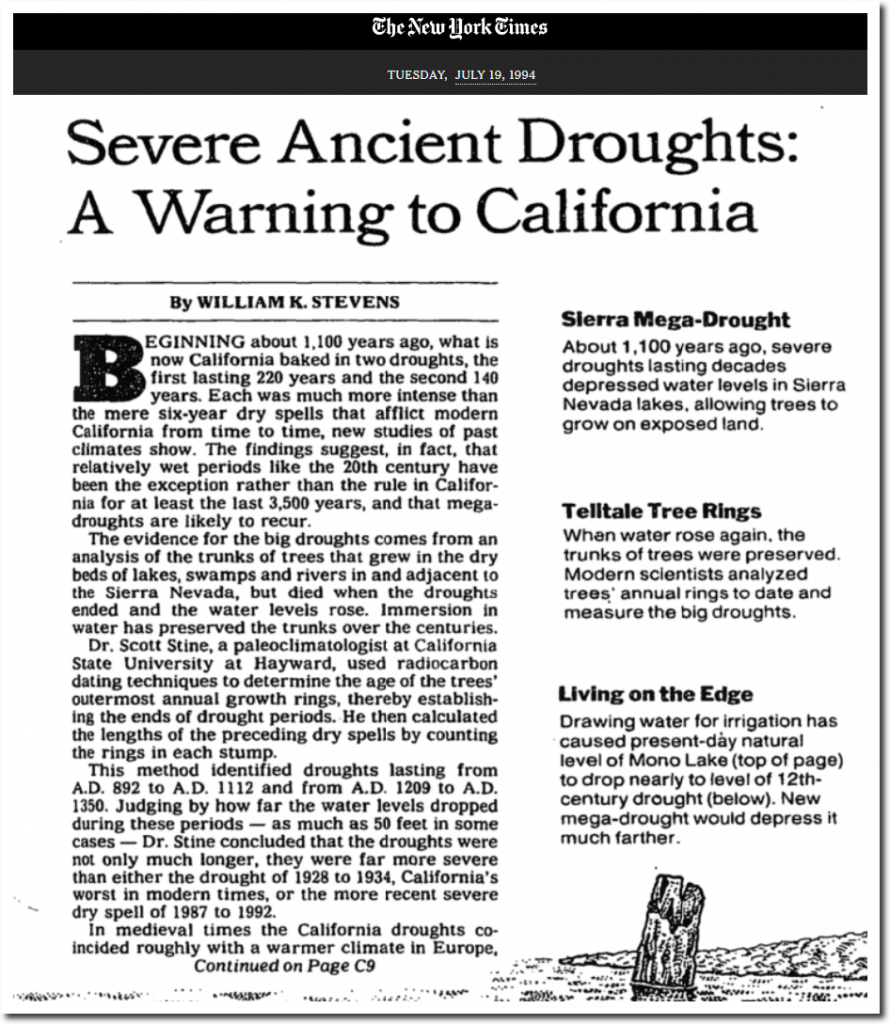 Severe Ancient Droughts: A Warning to California – The New York Times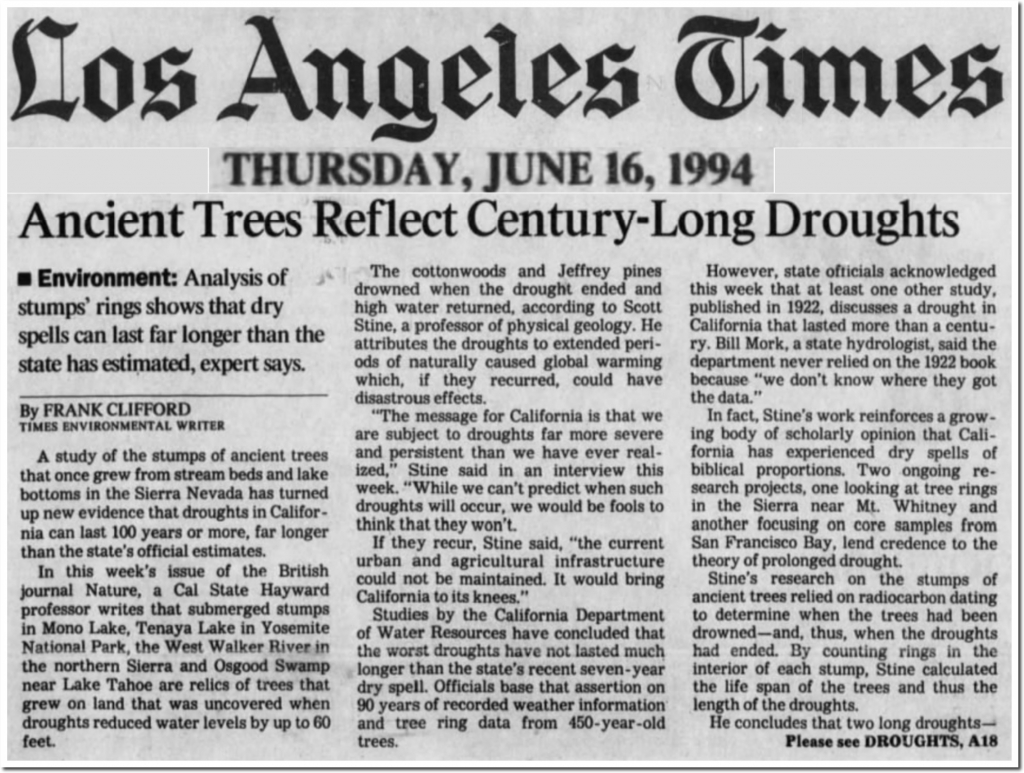 Ancient Trees Reflect Century-Long Droughts : Environment: Analysis of stumps' rings shows that dry spells can last far longer than the state has estimated, expert says. – latimes


05 Dec 1936, Page 7 – Santa Cruz Evening News at Newspapers.com