Only 28% of the two million black people in New York are vaccinated. They are being denied access to restaurants and most other aspects of public life.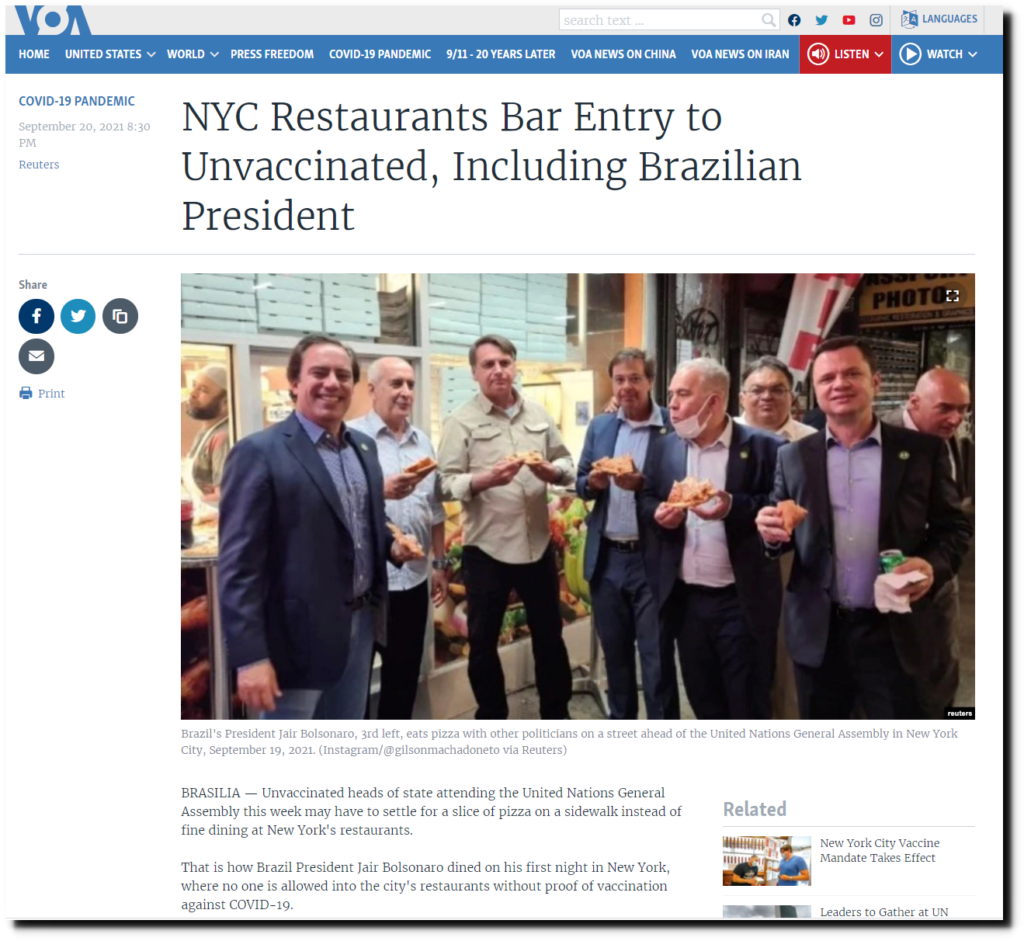 NYC Restaurants Bar Entry to Unvaccinated, Including Brazilian President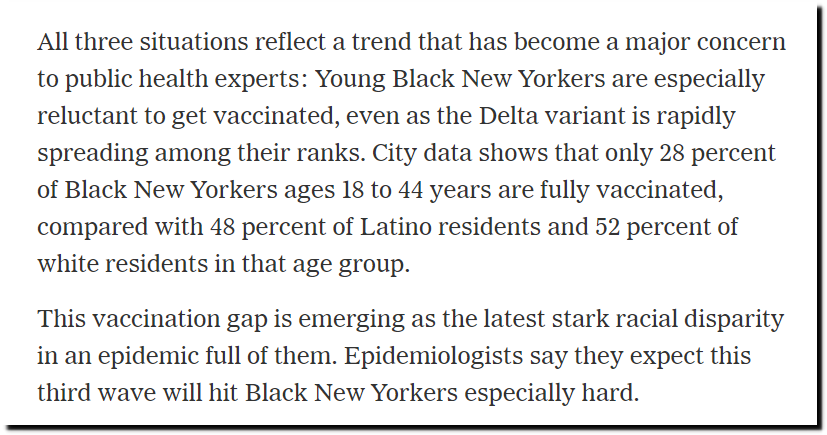 Why Only 28 Percent of Young Black New Yorkers Are Vaccinated – The New York Times
Last year, the New York mayor painted "Black Lives Matter" outside Trump Tower.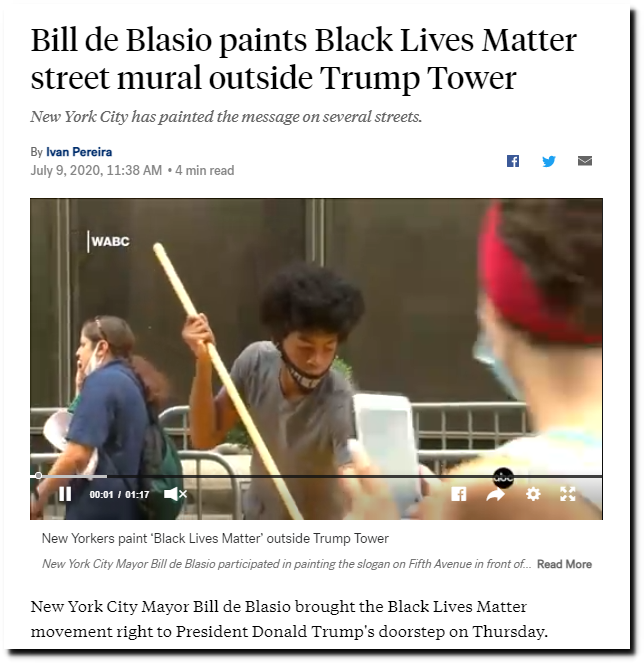 Bill de Blasio paints Black Lives Matter street mural outside Trump Tower – ABC News