"Terrorists kill people. Weapons of mass destruction have the potential to kill an enormous amount of people," Mr. Bloomberg told reporters after addressing the U.N. General Assembly, but "global warming in the long term has the potential to kill everybody."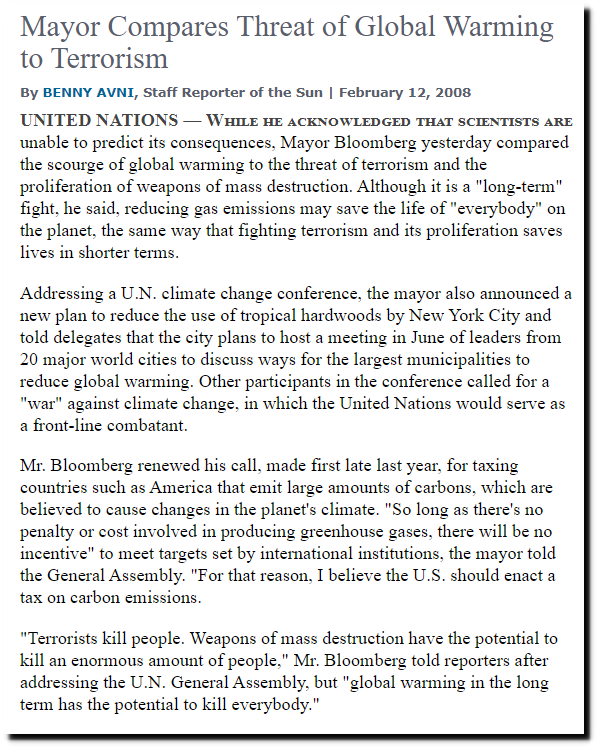 Mayor Compares Threat of Global Warming to Terrorism
Deaths from all types of natural disasters are down 80% since the 1920s.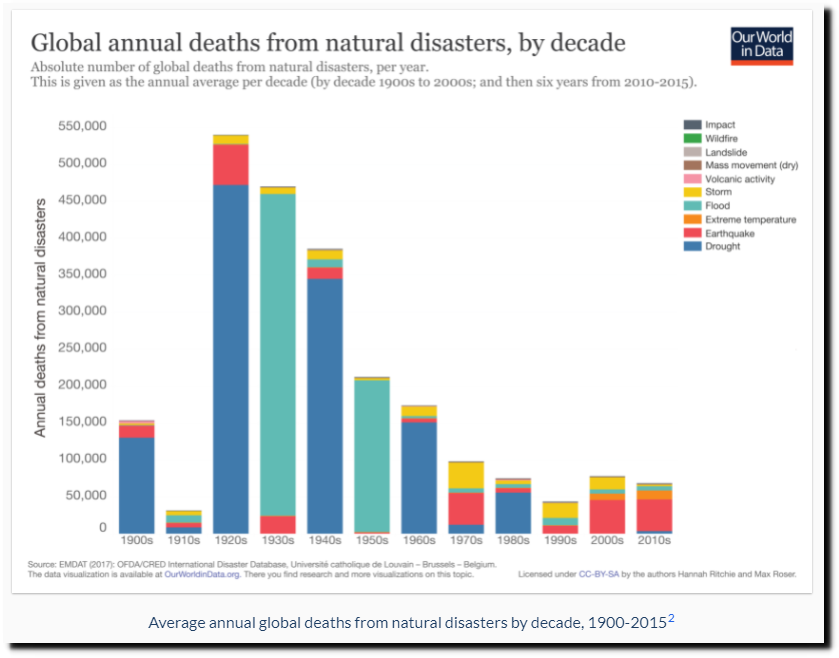 Natural Disasters – Our World in Data
One hundred years ago, millions of people were starving from the record heat and drought – which was blamed on sunspots and earth passing through a cosmic cloud.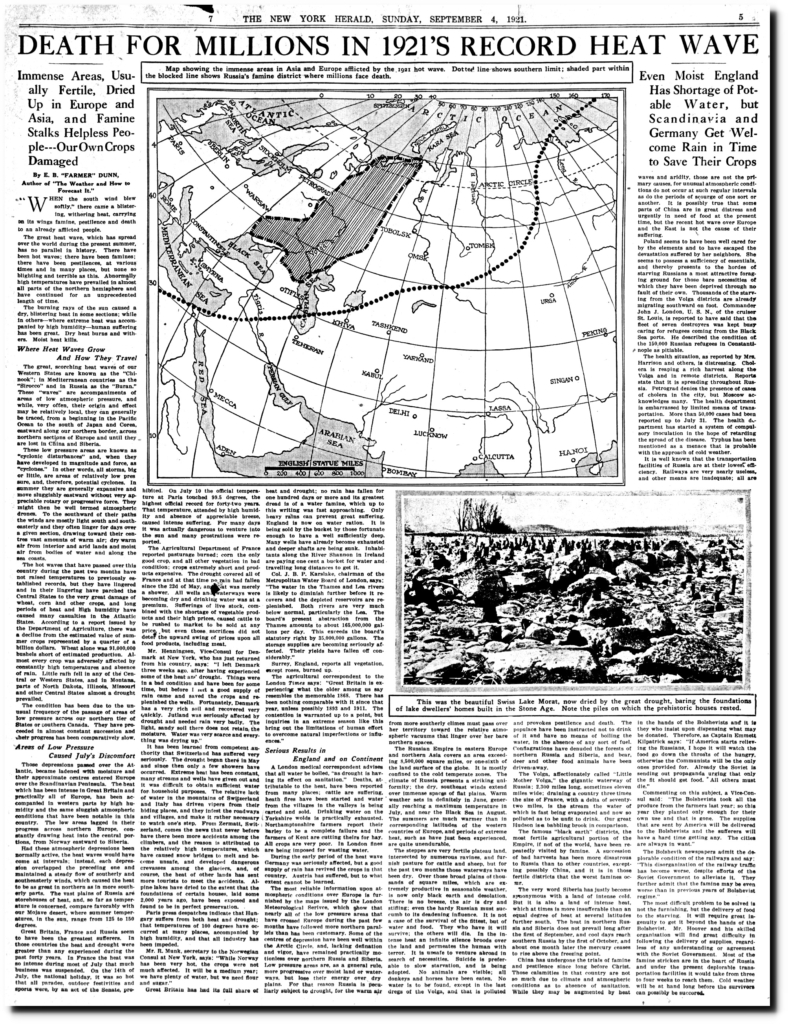 04 Sep 1921, 61 – New York Herald at Newspapers.com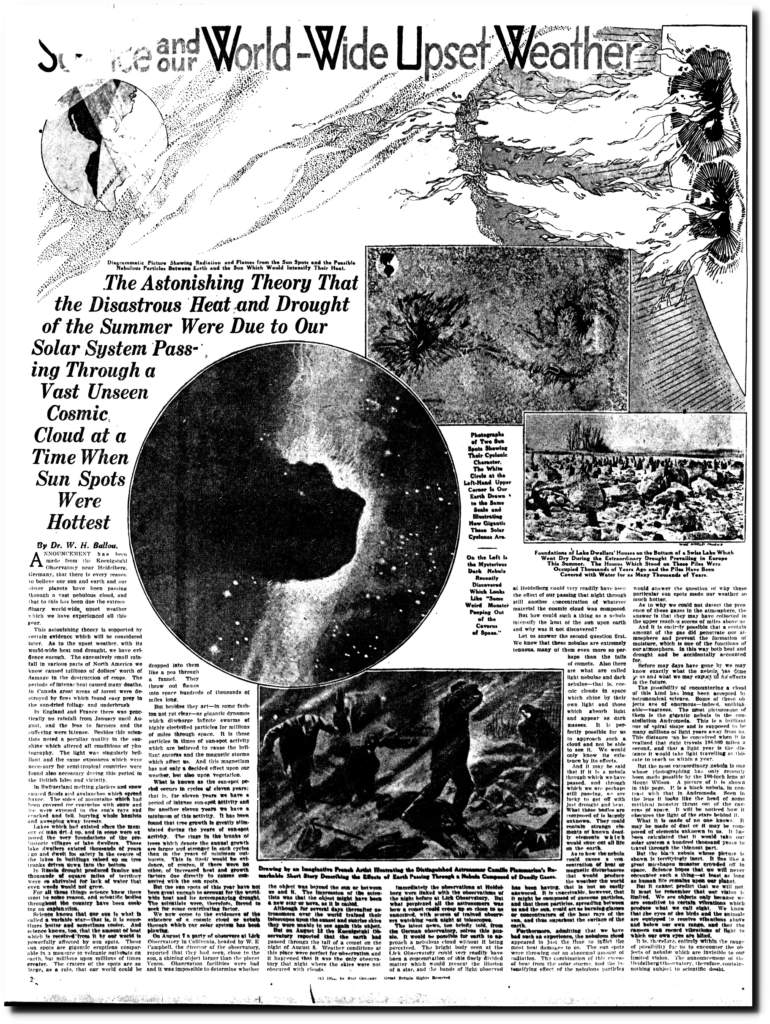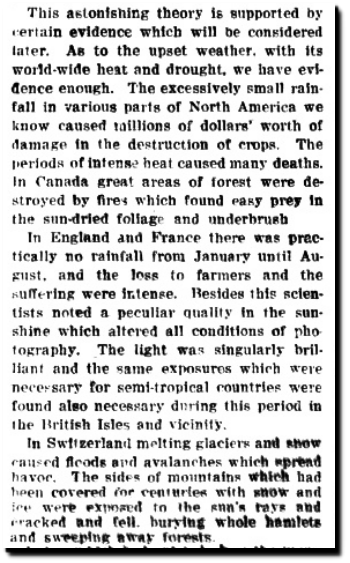 16 Oct 1921, 104 – The San Francisco Examiner at Newspapers.com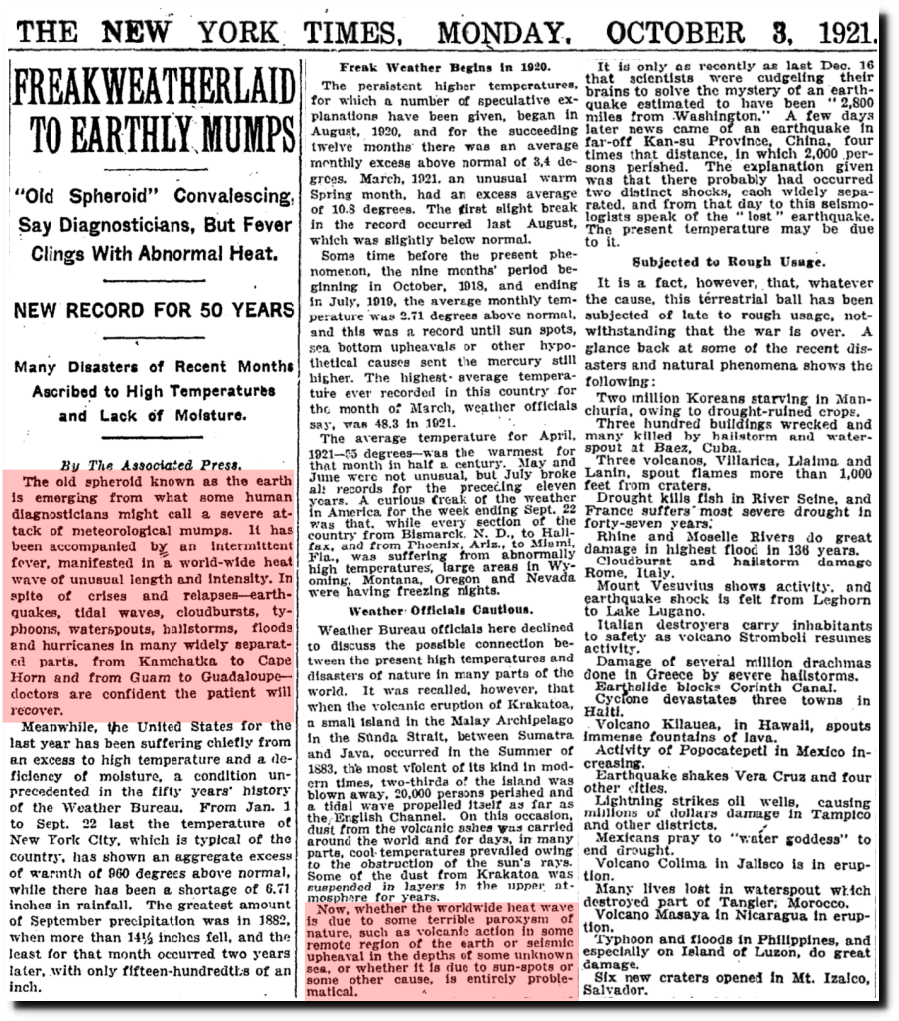 TimesMachine: October 3, 1921 – NYTimes.com

01 Aug 1921, Page 4 – The Cincinnati Enquirer at Newspapers.com
Before data tampering by NOAA, 1921 was the second hottest year in the US after 1934.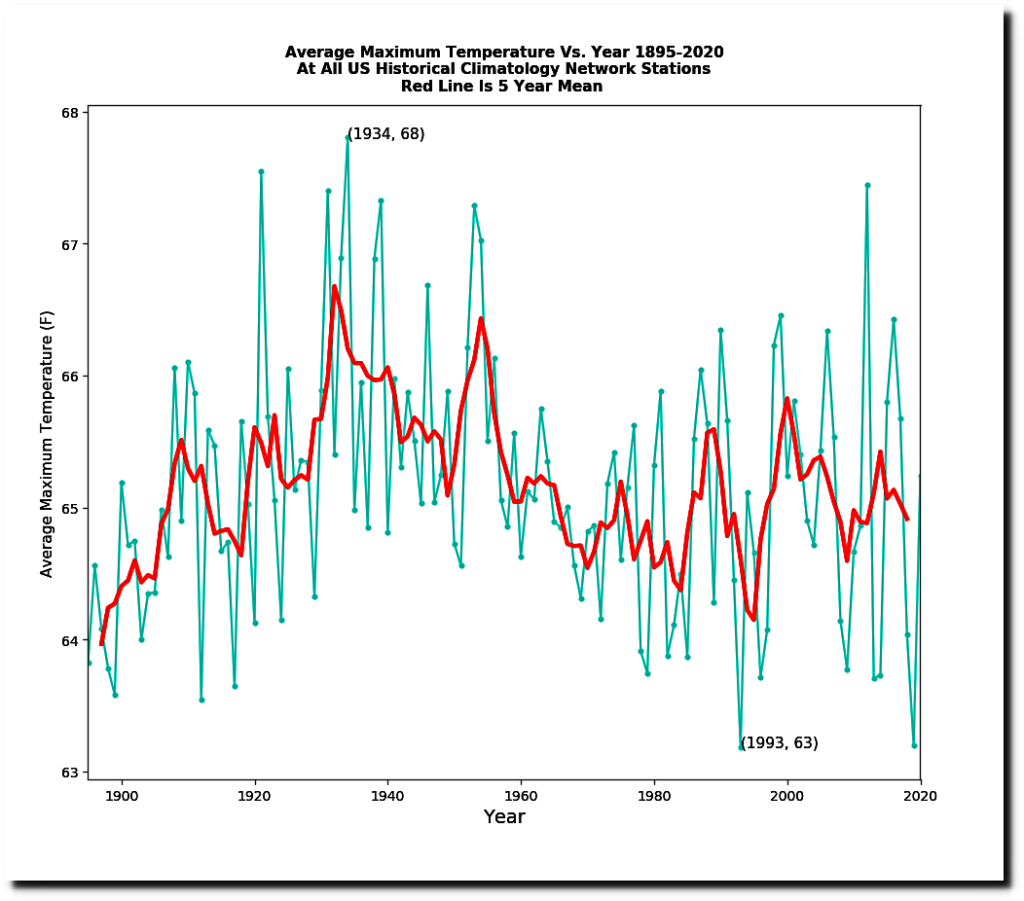 NASA says 1921 was one of the coldest years on record.