Politifact has erased America's fire history saying the historical data is unreliable and many fires in the past were man-made.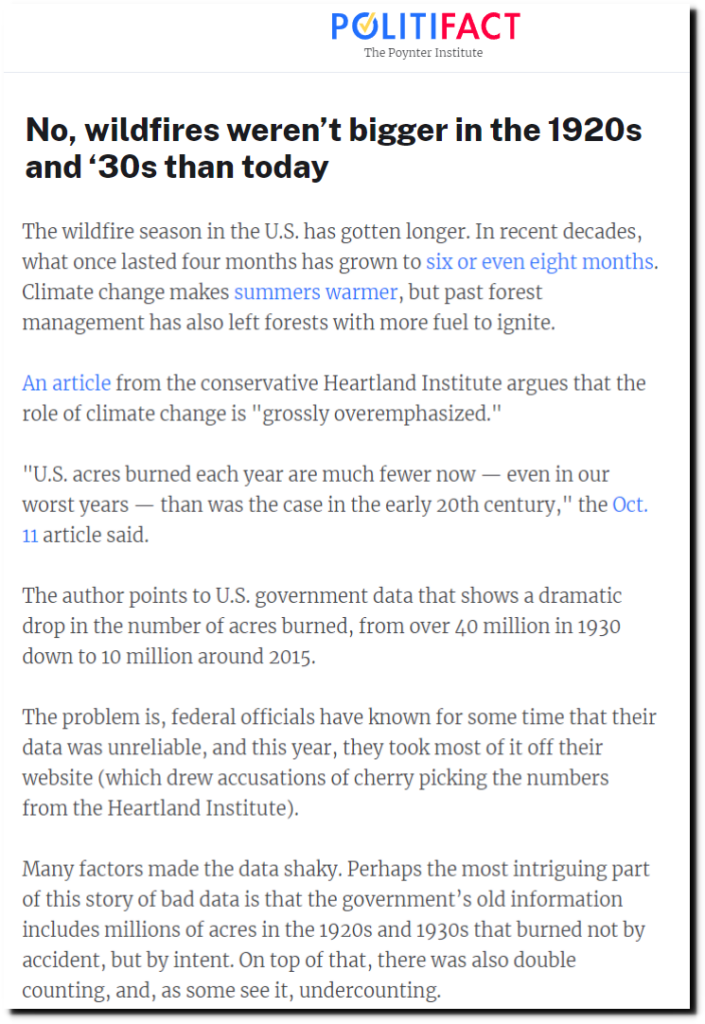 PolitiFact | No, wildfires weren't bigger in the 1920s and '30s than today
The historical data shows more than fifty million acres burned, not forty million.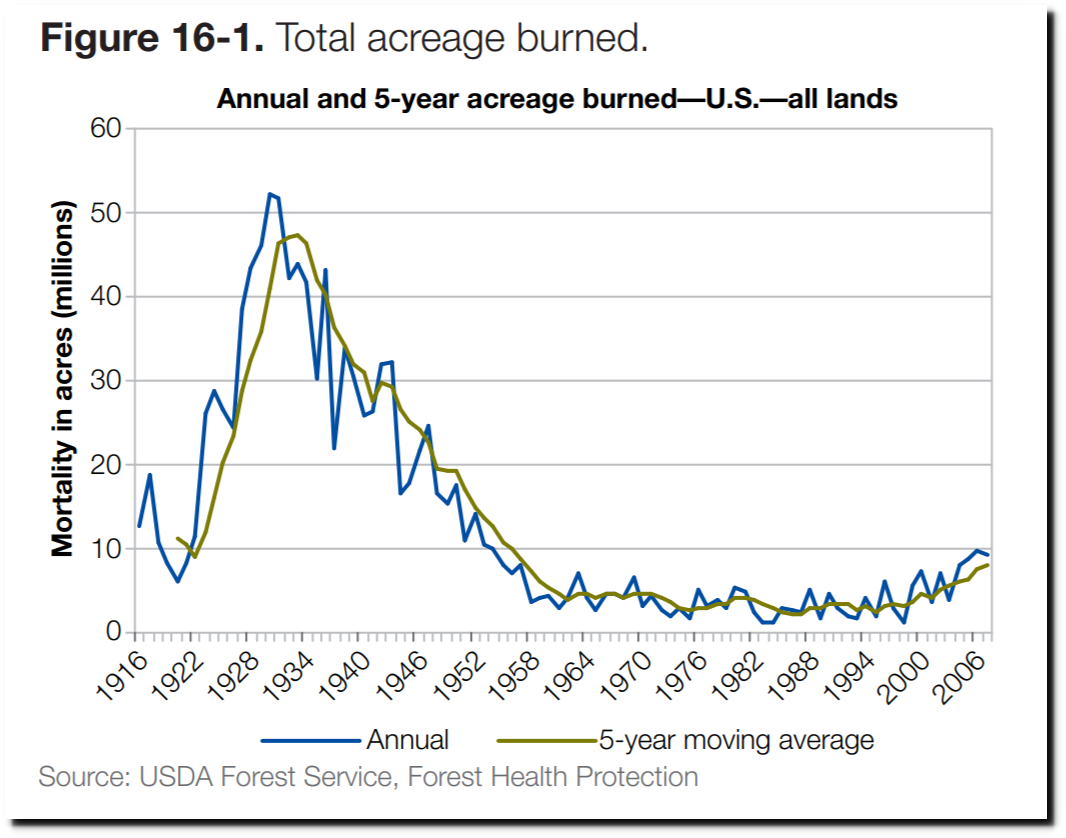 National Report on Sustainable Forests — 2010
The reason for the high burn acreage during the 1930s was the record heat and drought.
Temperature Changes in the United States – Climate Science Special Report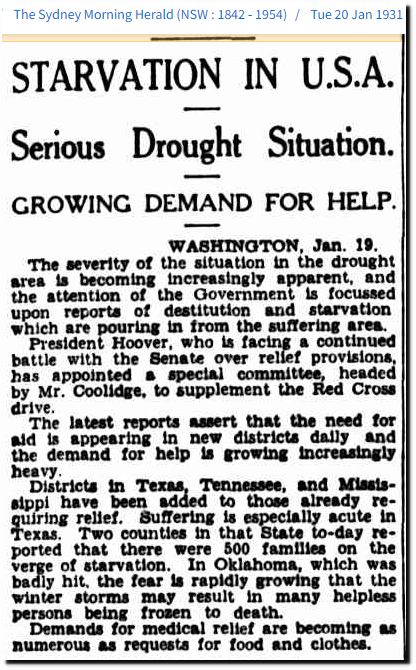 20 Jan 1931 – STARVATION IN U.S.A. – Trove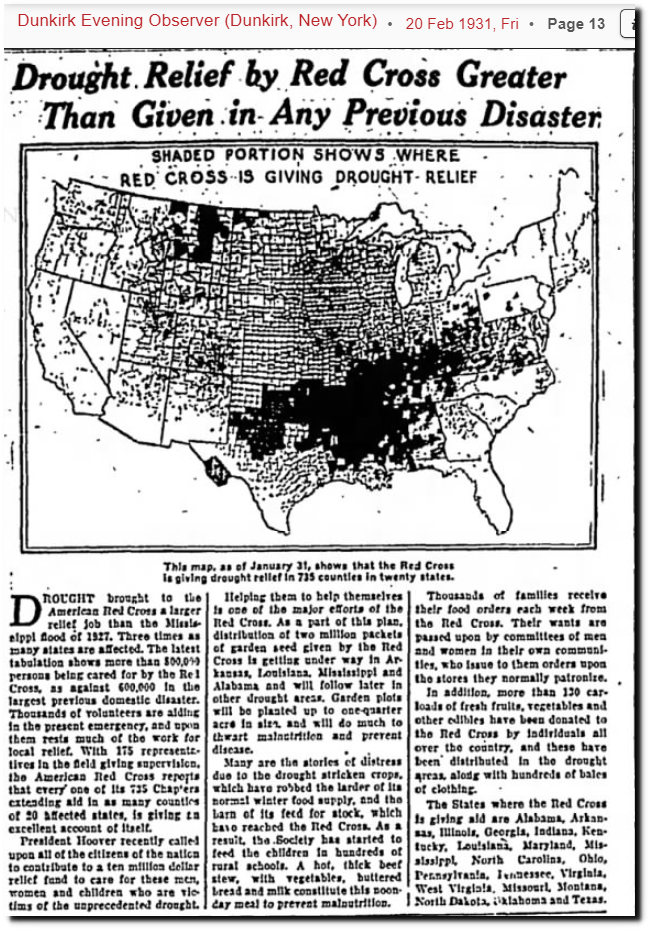 20 Feb 1931, Page 13 – Dunkirk Evening Observer at Newspapers.com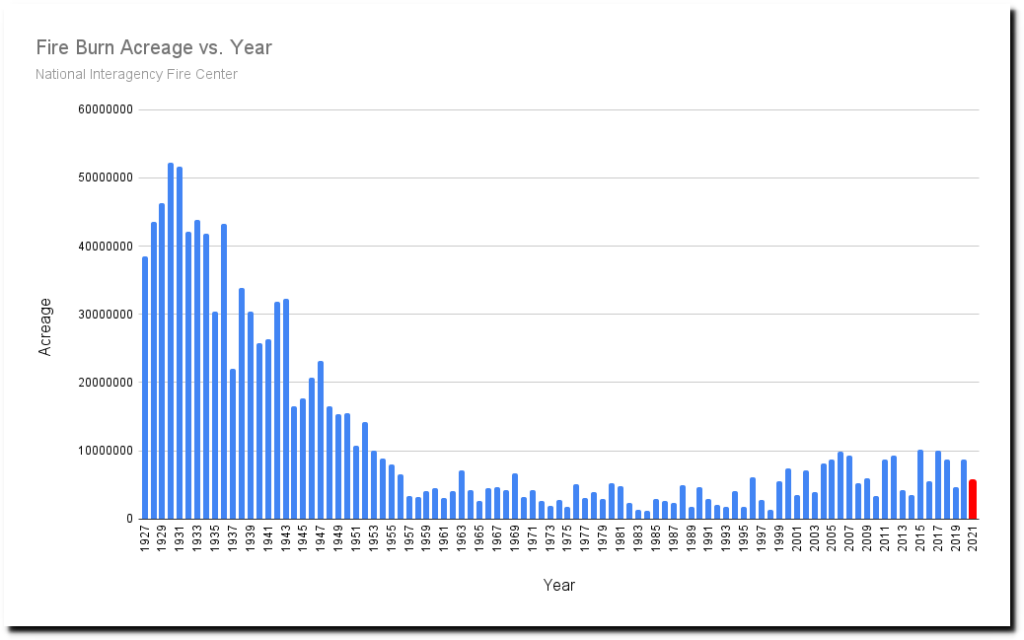 National Interagency Fire Center
National Fire News | National Interagency Fire Center
Politifact claims that the data from the 1930s was unreliable because much of it was man-made – which is exactly the same story as now.
Wildfire Causes and Evaluations (U.S. National Park Service)
The correct way to handle perceived errors in data is to put error bars on it – not erase or alter it like government agencies do now.