Gas prices are up 60% since last year's pretend election.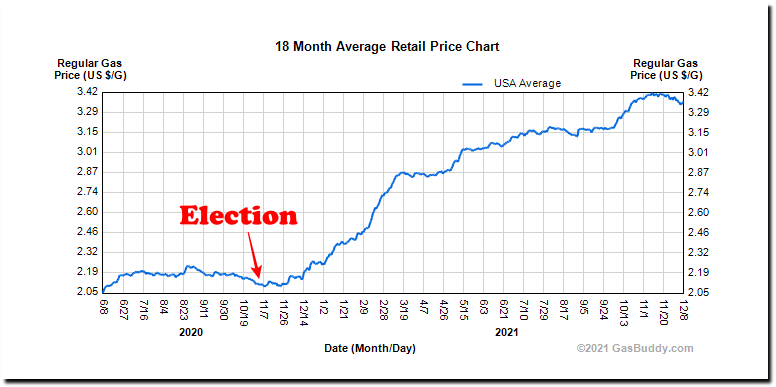 Gas Station Price Charts – Local & National Historical Average Trends – GasBuddy.com
Coal stockpiles are at a record low.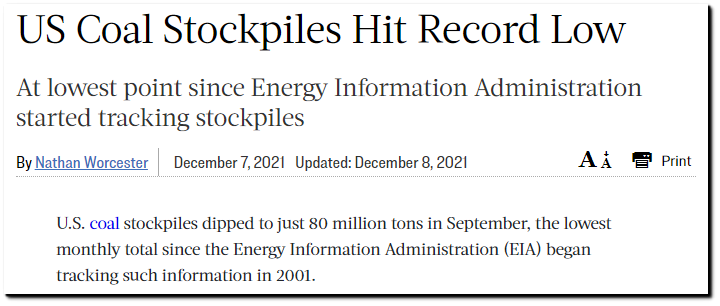 US Coal Stockpiles Hit Record Low
Atmospheric CO2 continues the same trajectory it was on before governments began to pretend they were doing something to restrict it.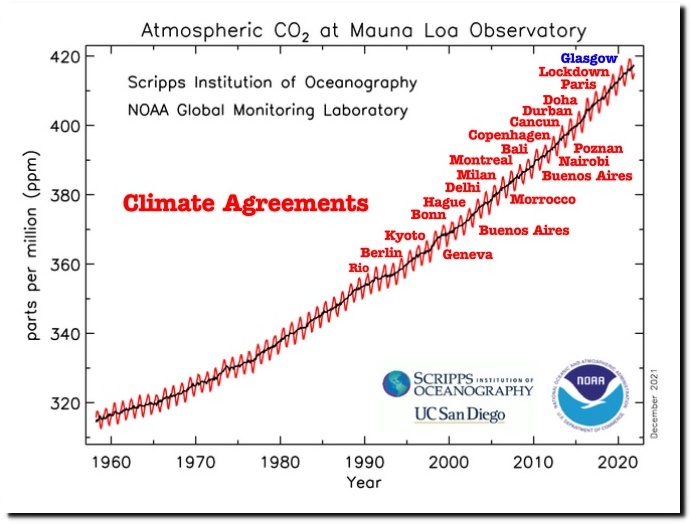 Global Monitoring Laboratory – Carbon Cycle Greenhouse Gases