In 2009, The Maldives cabinet held an underwater meeting in collaboration with "climate scientists" to convince western governments to send them climate guilt money.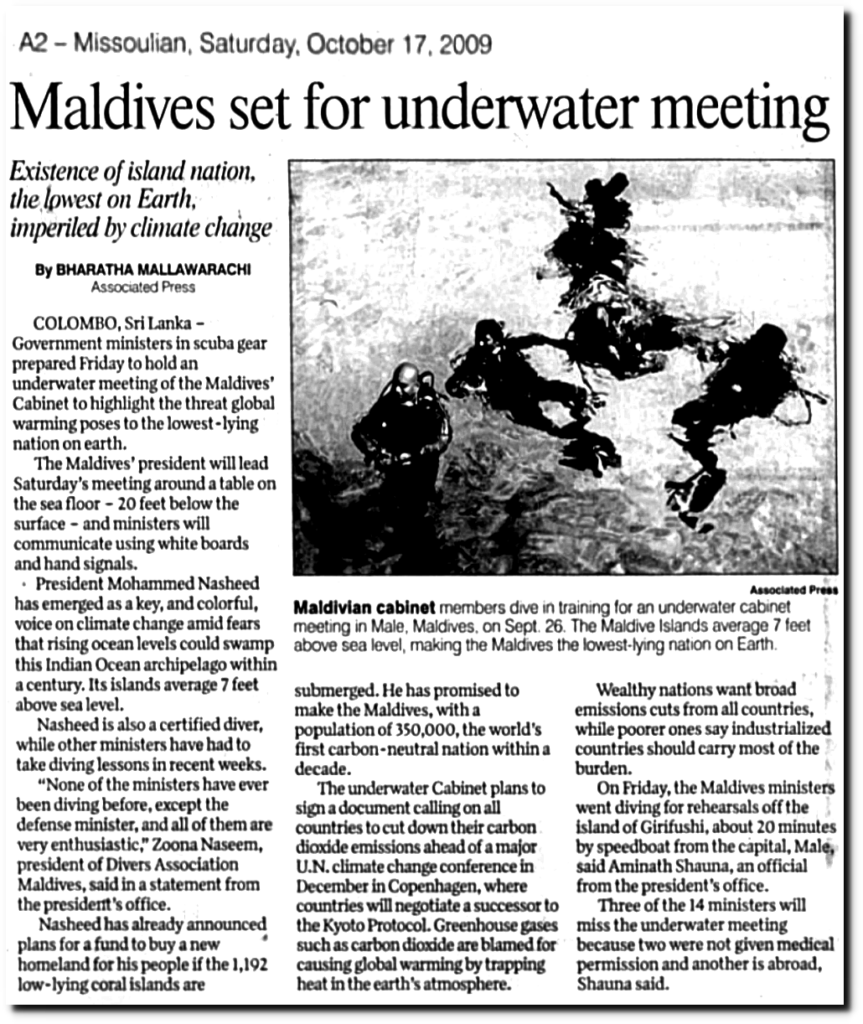 17 Oct 2009, 2 – The Missoulian at Newspapers.com
The following year, actual scientists explained that their political theater was not based on science.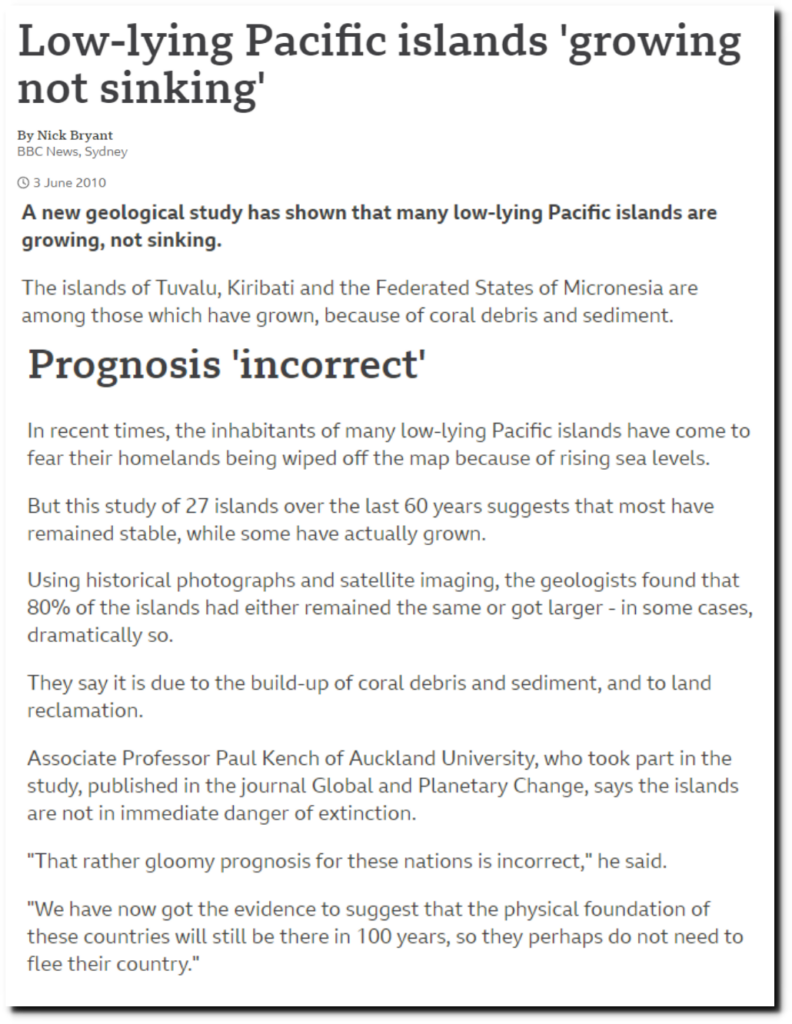 Low-lying Pacific islands 'growing not sinking' – BBC News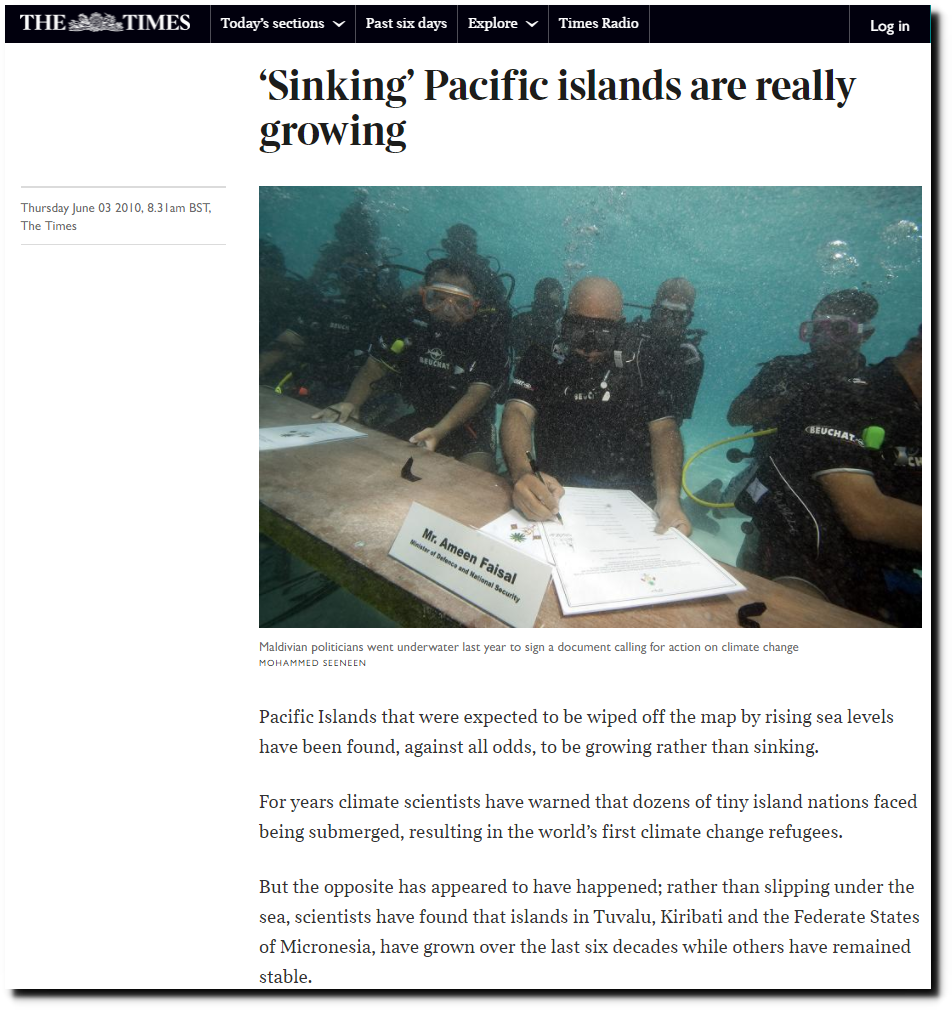 'Sinking' Pacific islands are really growing | The Times
But undaunted by science, the press and politicians continued their propaganda campaign.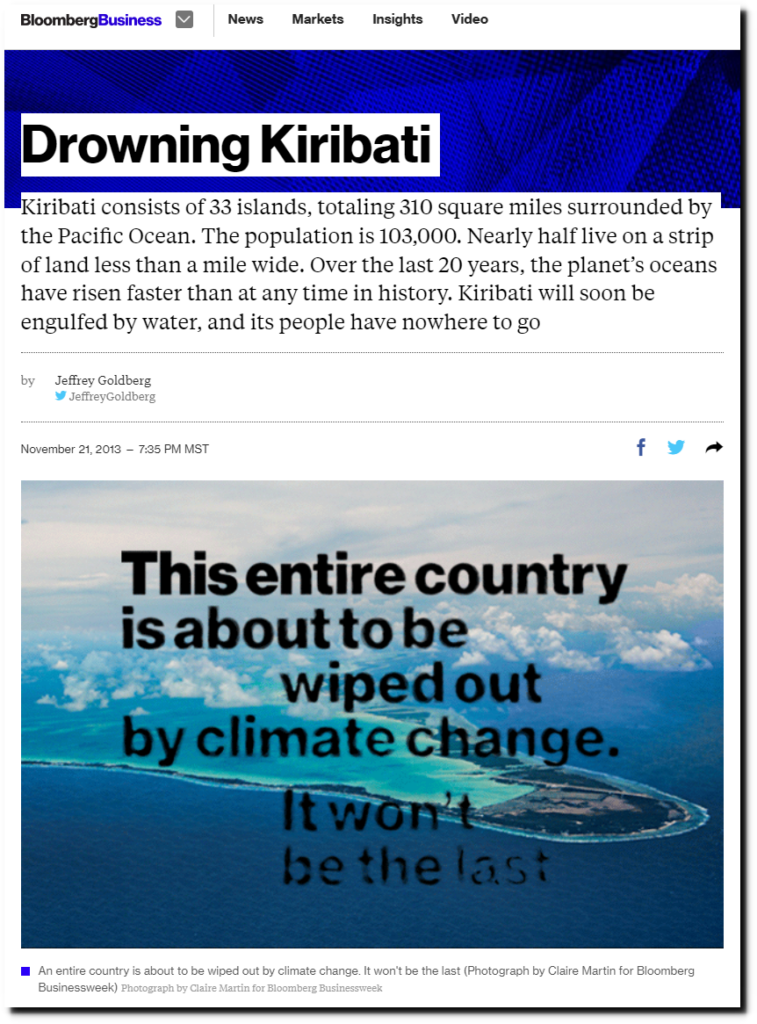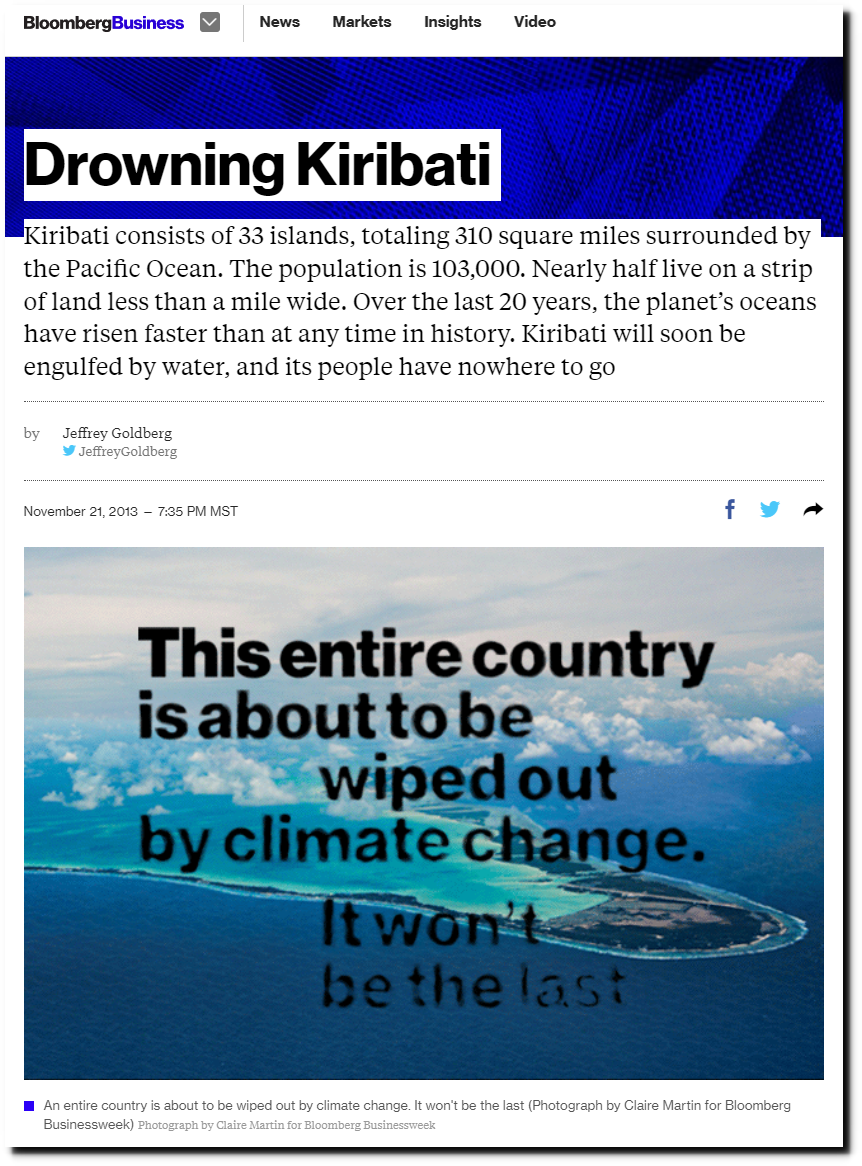 Drowning Kiribati – Bloomberg Business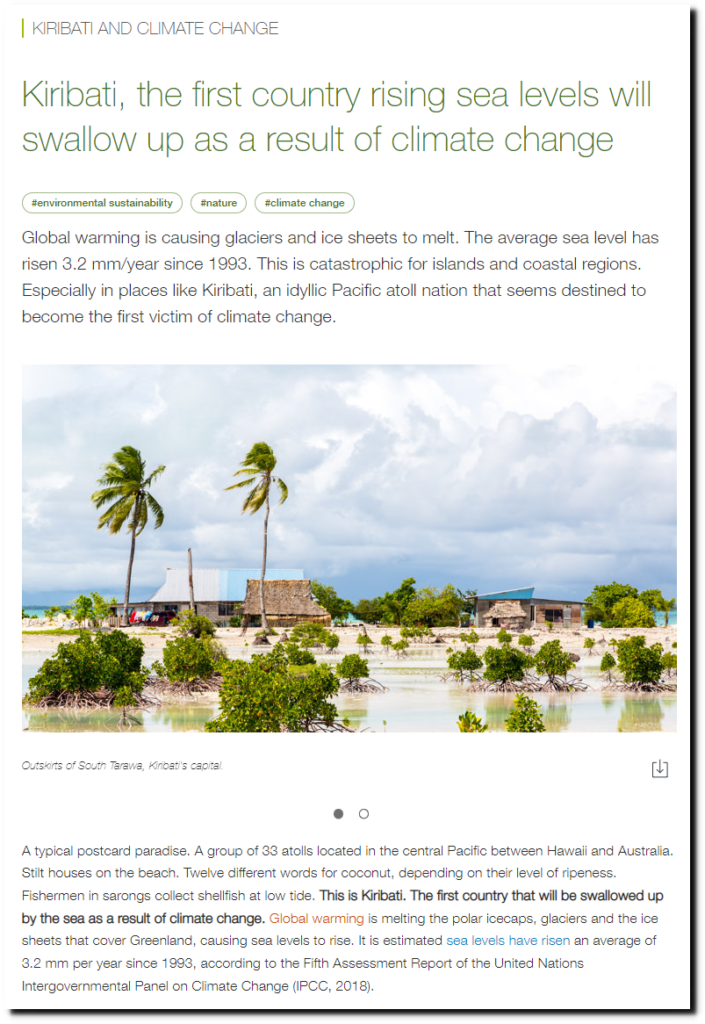 Kiribati submerged by climate change – Iberdrola
Earlier this year, actual scientists once again refuted their scam.
Hundreds of Pacific Islands are getting bigger despite global warming – ABC News
But the scamsters were back at last month with the same bad theater.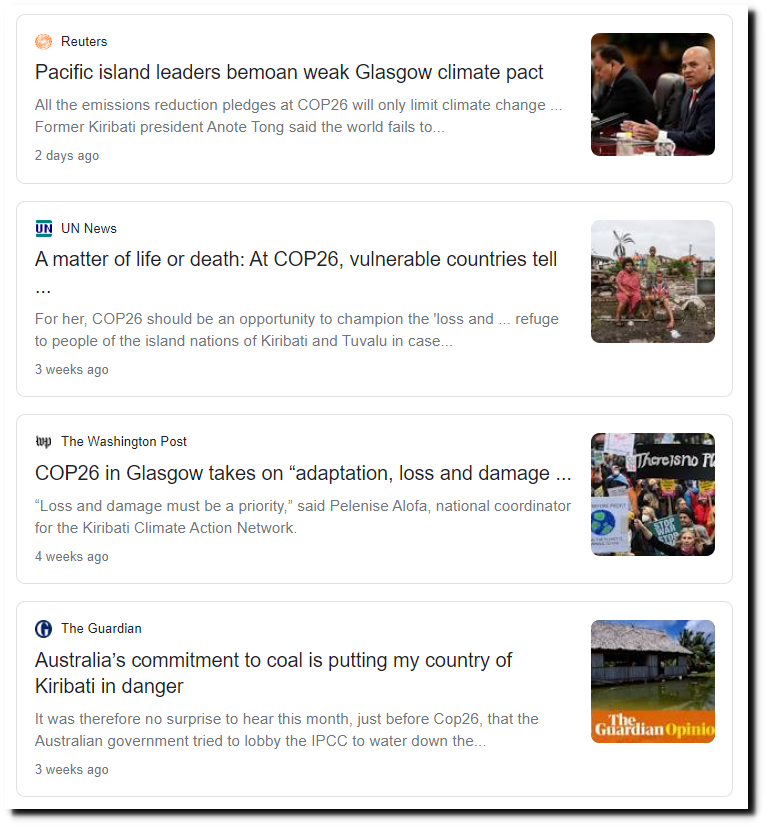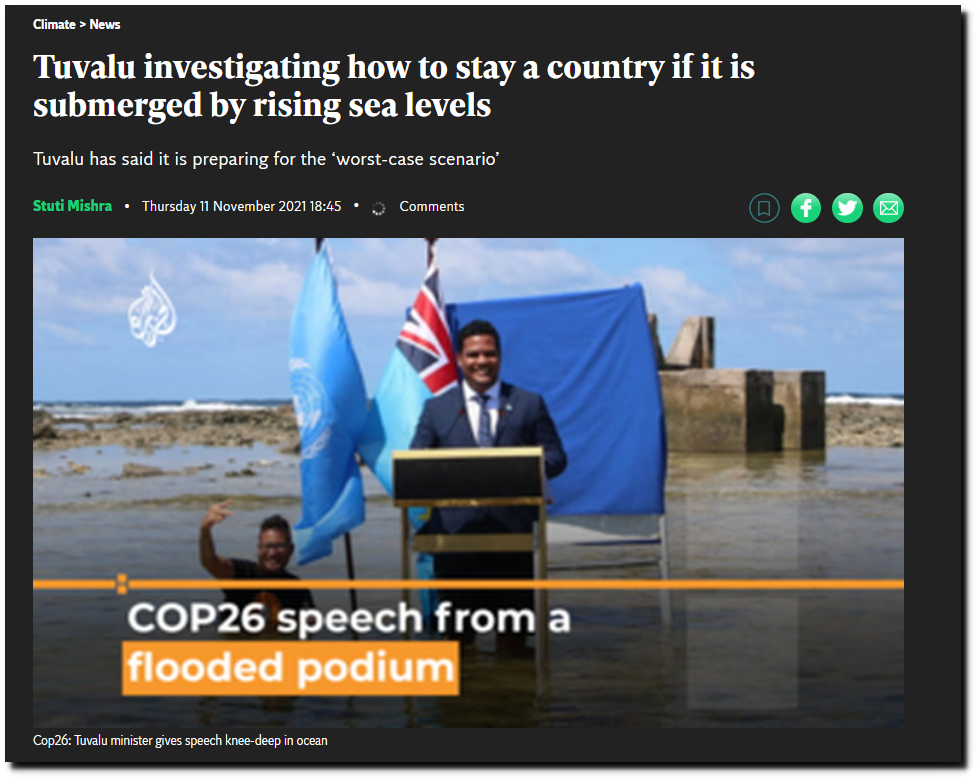 Tuvalu investigating how to stay a country if it is submerged by rising sea levels | The Independent