New Mexico is one of the most vaccinated states and has had a mask mandate for almost all of the past 20 months. COVID-19 cases continue to skyrocket there and they are the only state reporting high levels of flu.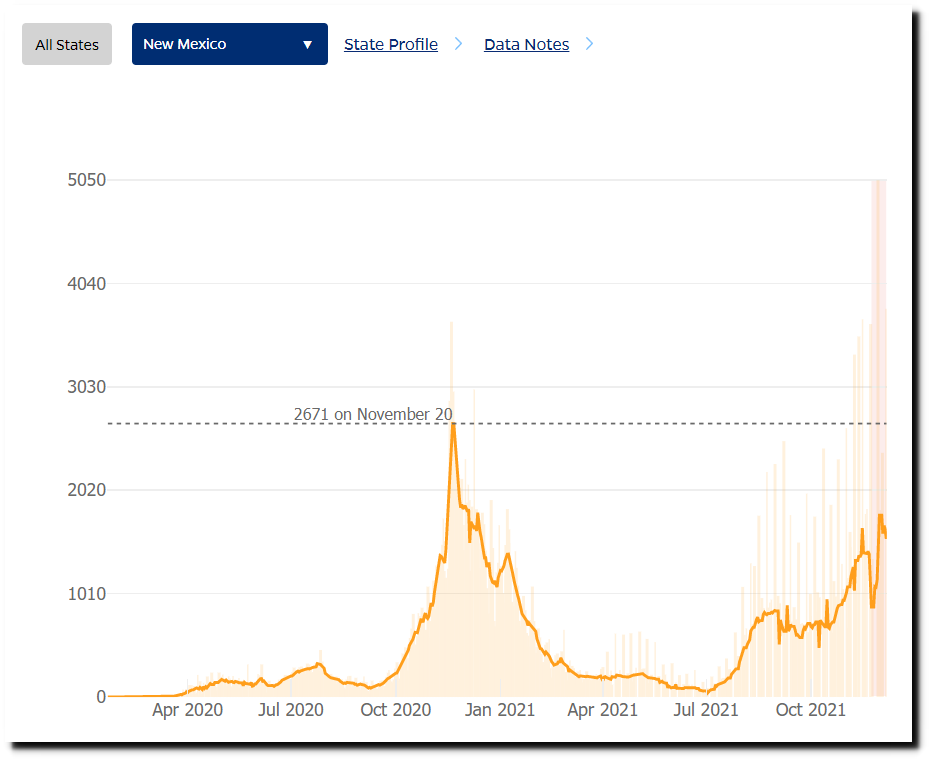 Have we flattened the curve in New Mexico? – Johns Hopkins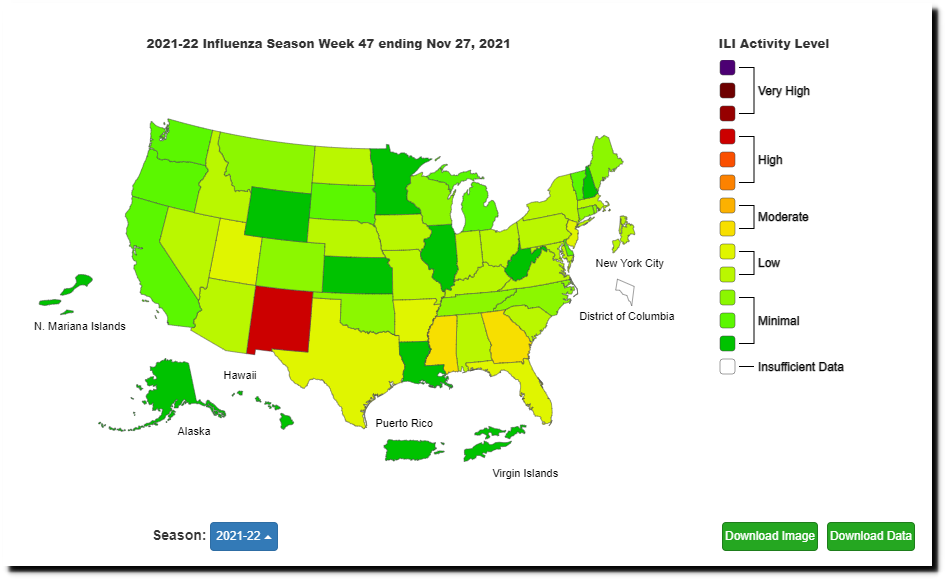 Weekly U.S. Influenza Surveillance Report | CDC
Scientific American hailed New Mexico for their science-based plan to stop the spread of viruses.

How New Mexico Controlled the Spread of COVID-19 – Scientific American