Massachusetts is one of the most injected states, and they are seeing a record number of cases and a hockey stick of hospitalized injected people.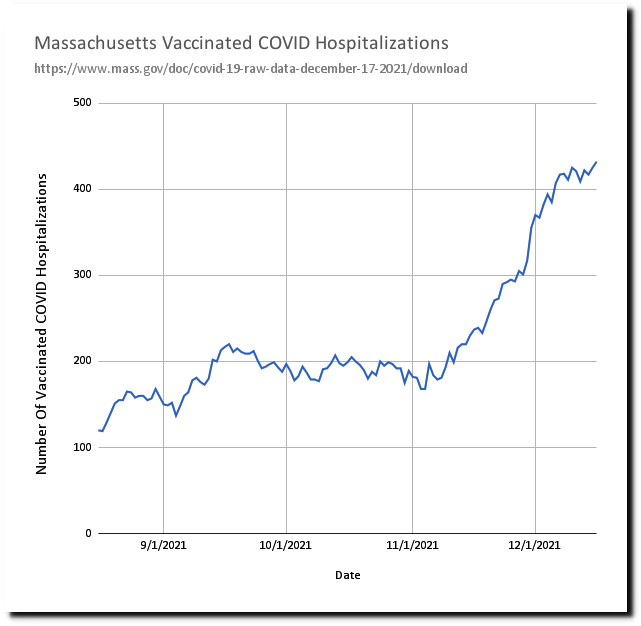 COVID-19 Raw Data – December 17, 2021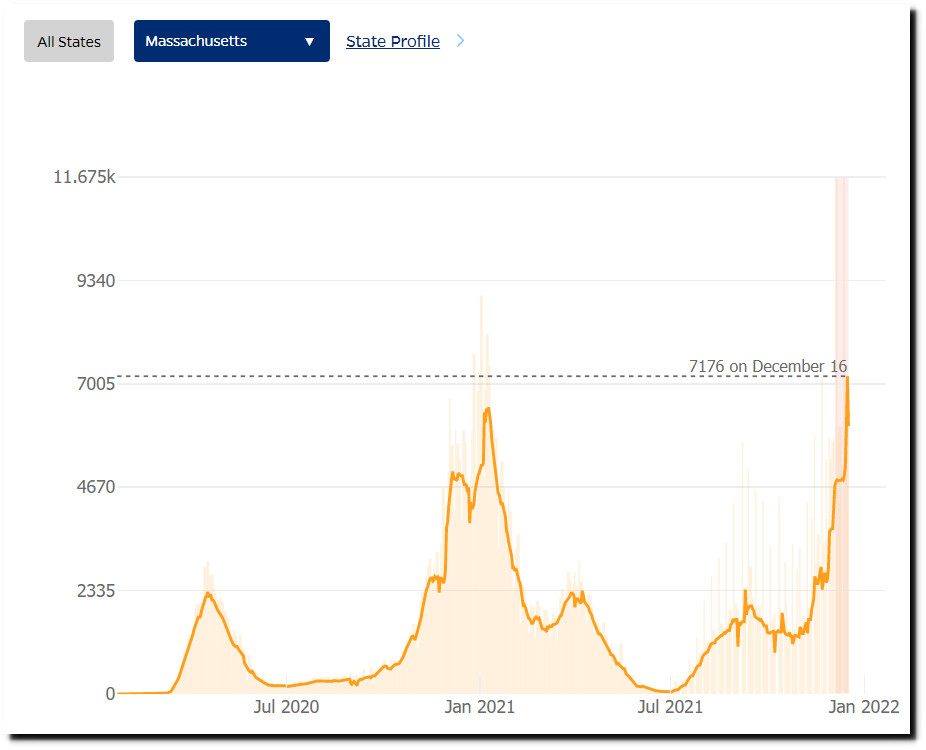 Have we flattened the curve in Massachusetts? – Johns Hopkins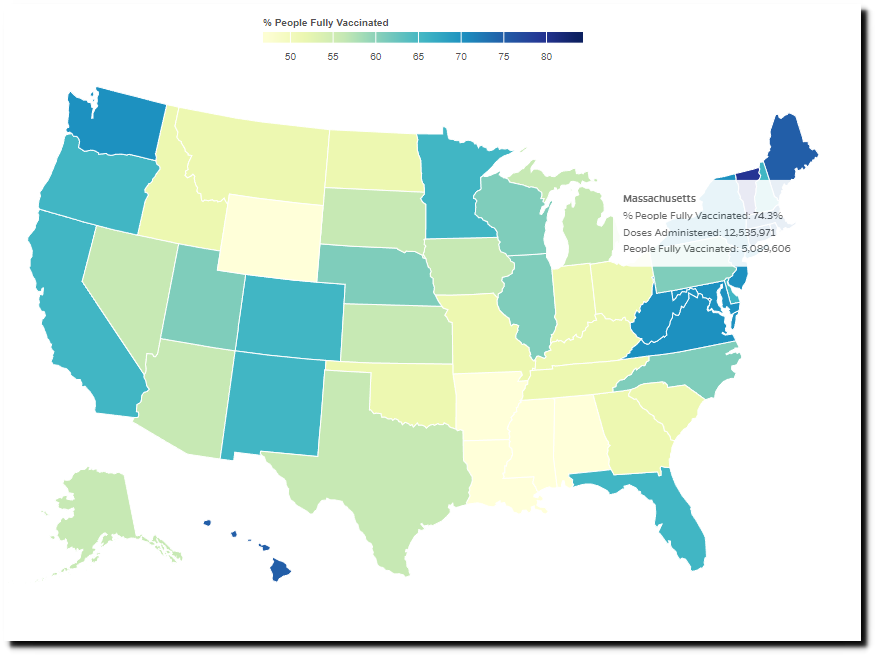 Understanding Vaccination Progress – Johns Hopkins Coronavirus Resource Center
Wyoming is the least injected state and we are seeing a sharp decline in cases and hospitalizations.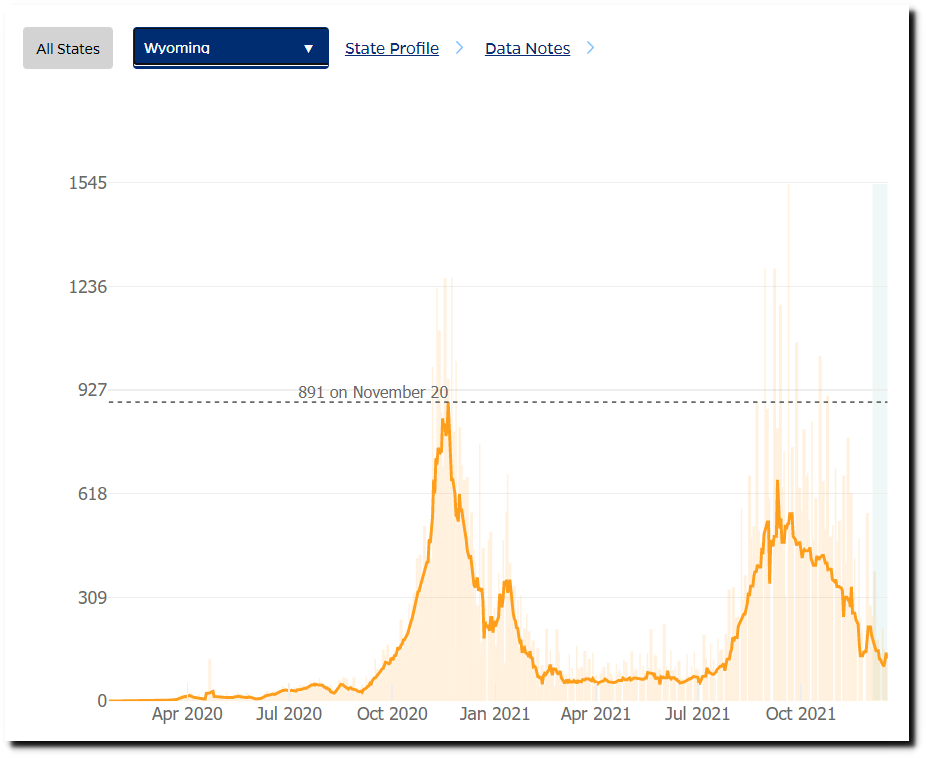 Have we flattened the curve in Wyoming? – Johns Hopkins