Arctic sea ice coverage is rapidly approaching the 1981-2010 mean.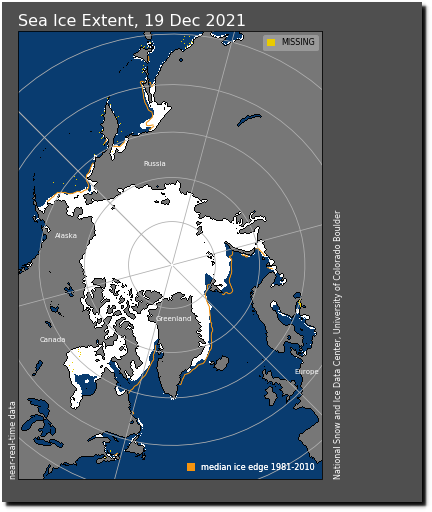 NOAA/G02135/north/daily/images/2021/12_Dec/N_20211219_extn_v3.0.png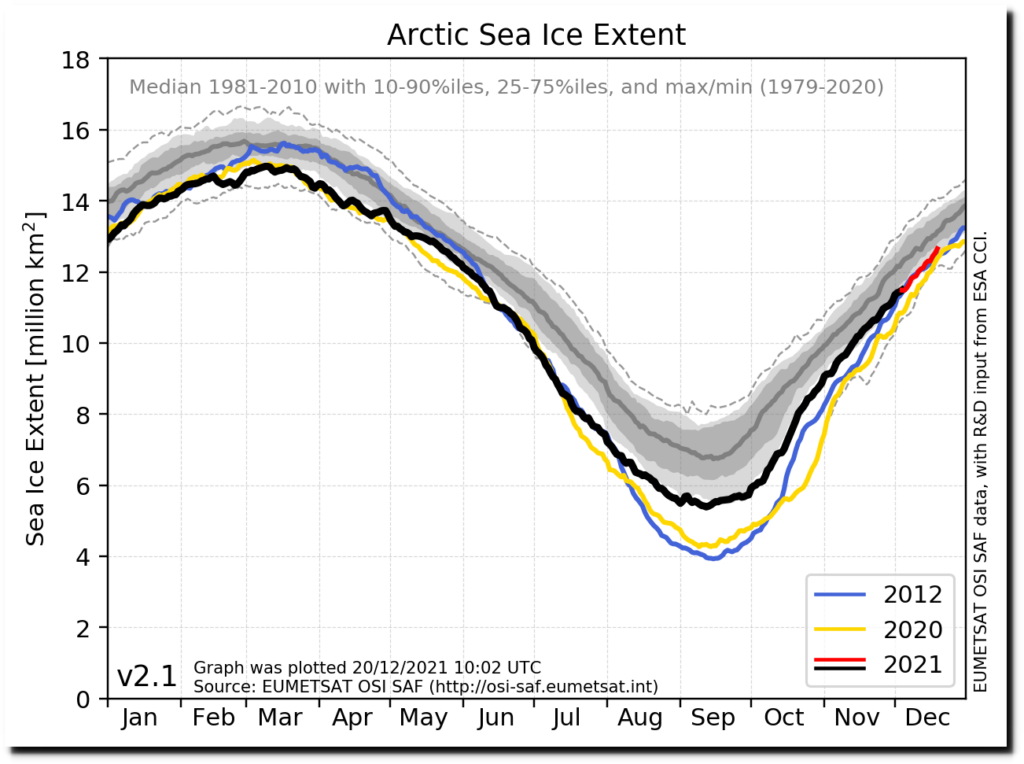 osisaf_nh_sie_daily-2years.png (1274×943)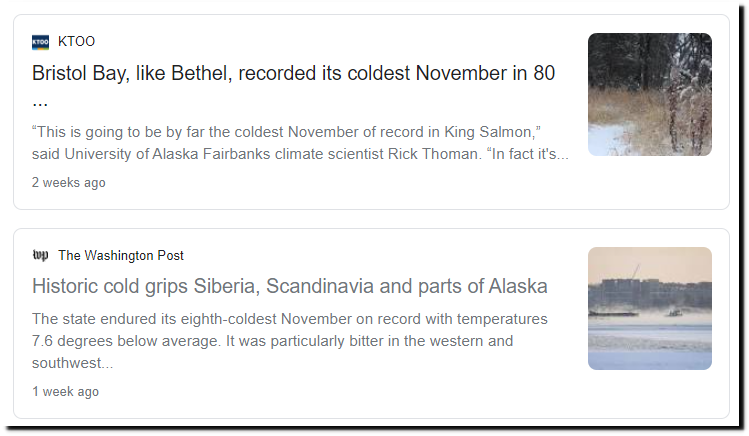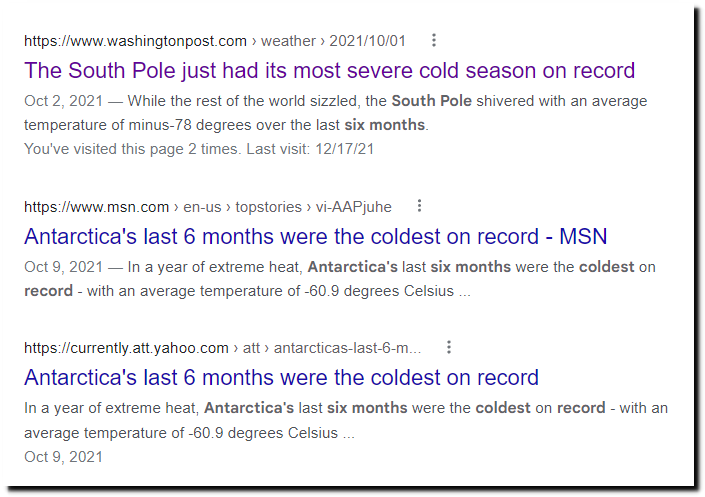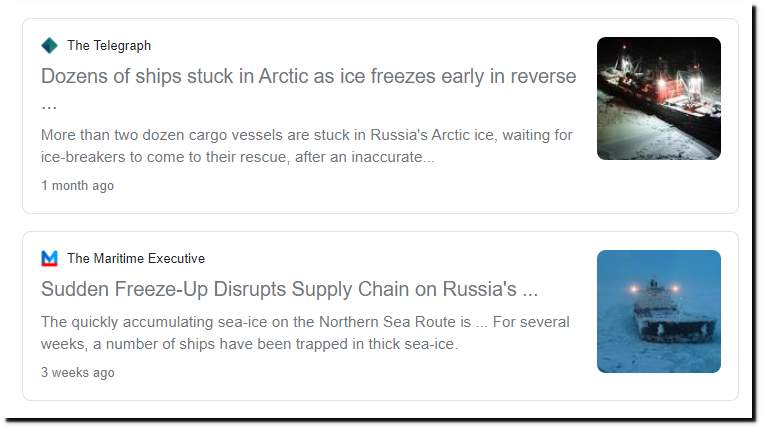 But never mind the record cold, NOAA says it was the fourth warmest November on record.

This was based on ignoring the record cold near the poles.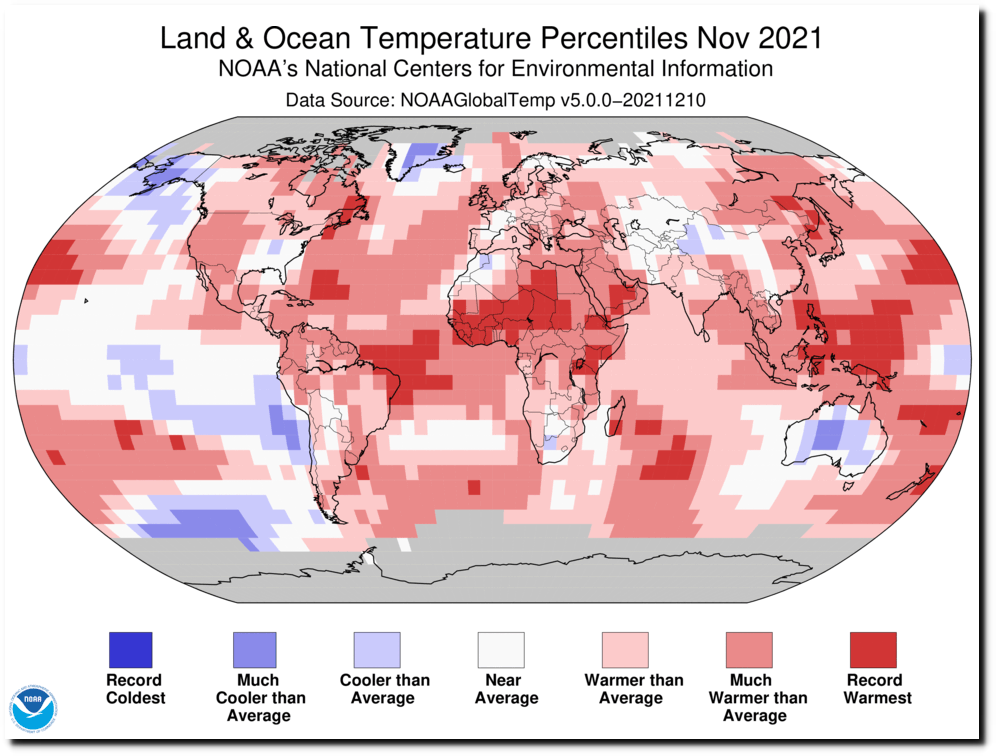 November 2021: Earth's 4th-warmest November on record » Yale Climate Connections
Satellites cover the whole planet and showed that November temperatures were barely above average. Cold air stayed mostly near the poles.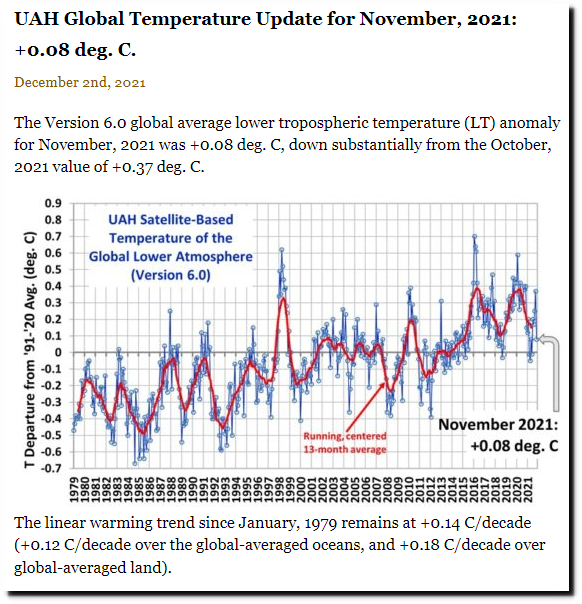 UAH Global Temperature Update for November, 2021: +0.08 deg. C. « Roy Spencer, PhD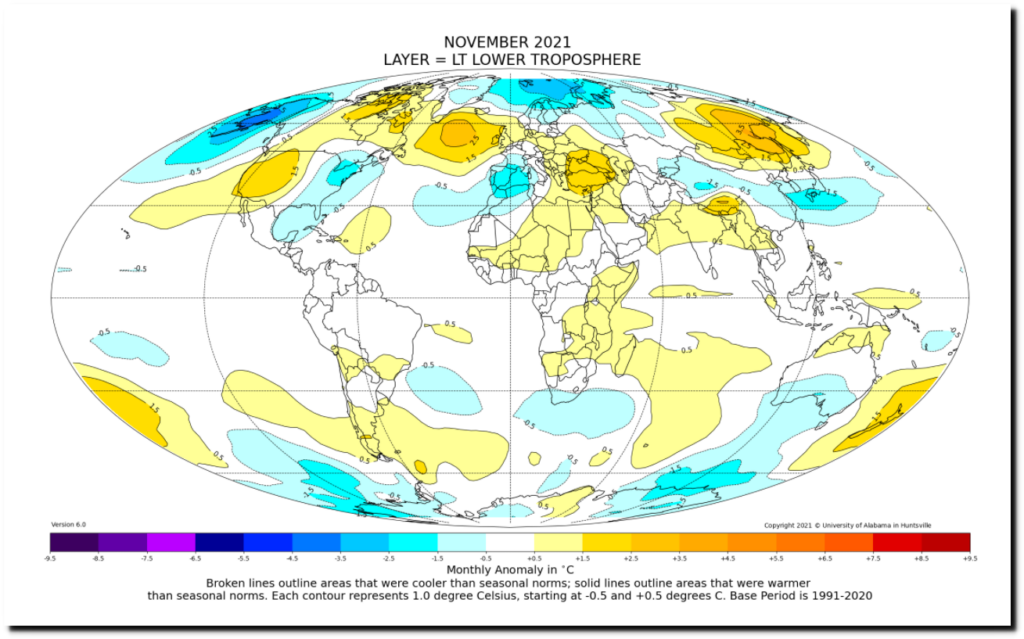 Global Temperature Report :: The University of Alabama in Huntsville
The weather pattern was a zonal jet stream which kept the cold near the poles.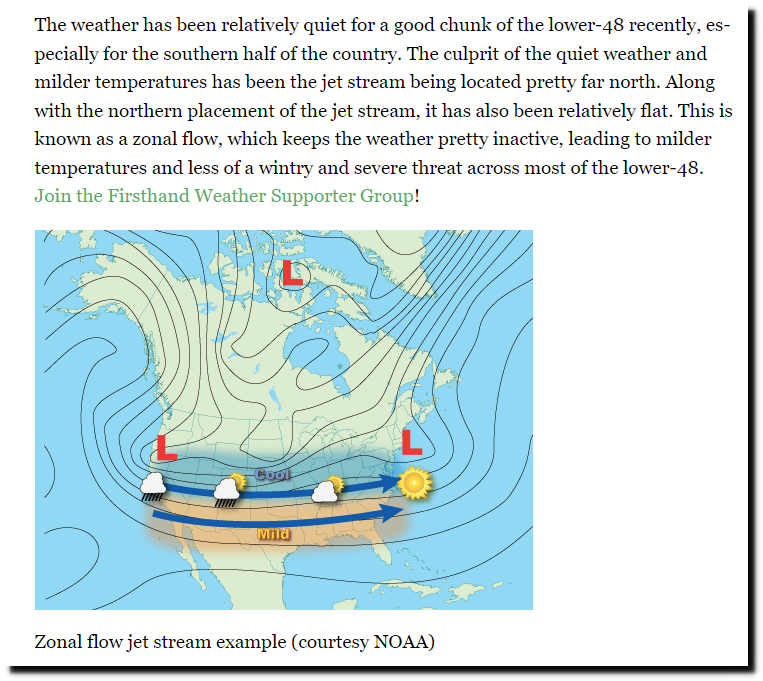 Big jet stream changes bring big-time weather changes to the lower-48 this week – Firsthand Weather
This comes after years of climate experts saying a meridional jet stream is the new normal, caused by global warming..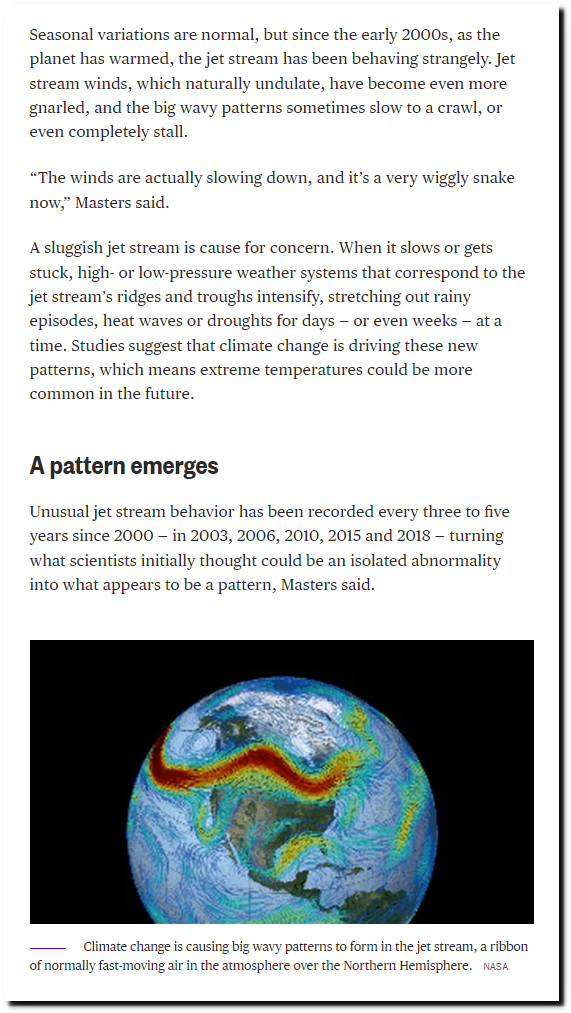 A strange, wavy jet stream is blasting Europe with heat. Scientists say this could be the 'new normal.'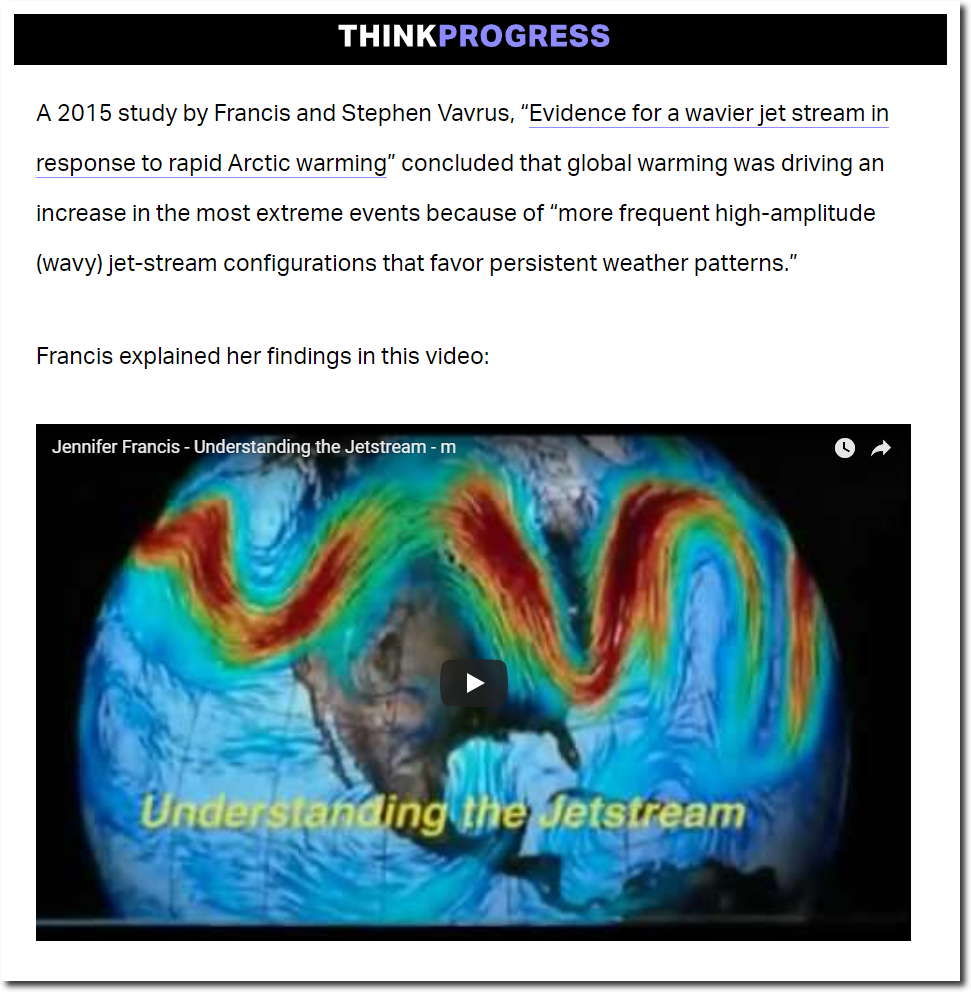 CO2 is changing the jet stream in ways that will create more Harveys – ThinkProgress
Forty years ago, climate experts said a meridional jet stream is caused by global cooling.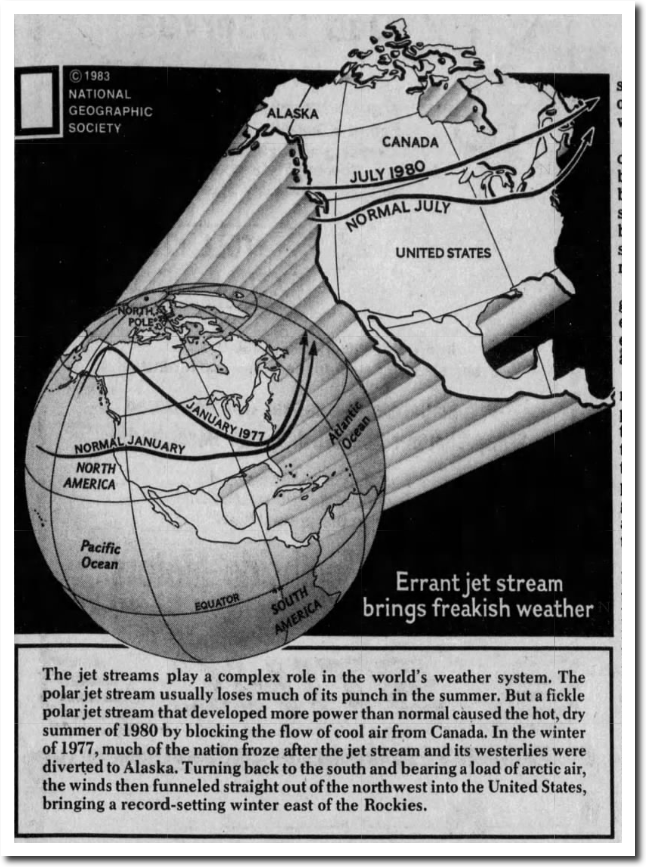 25 May 1983, Page 29 – Stevens Point Journal at Newspapers.com