NOAA shows that portions of Africa were record hot during June 2021 – in places where they have no data. And they made the record cold in Antarctica disappear.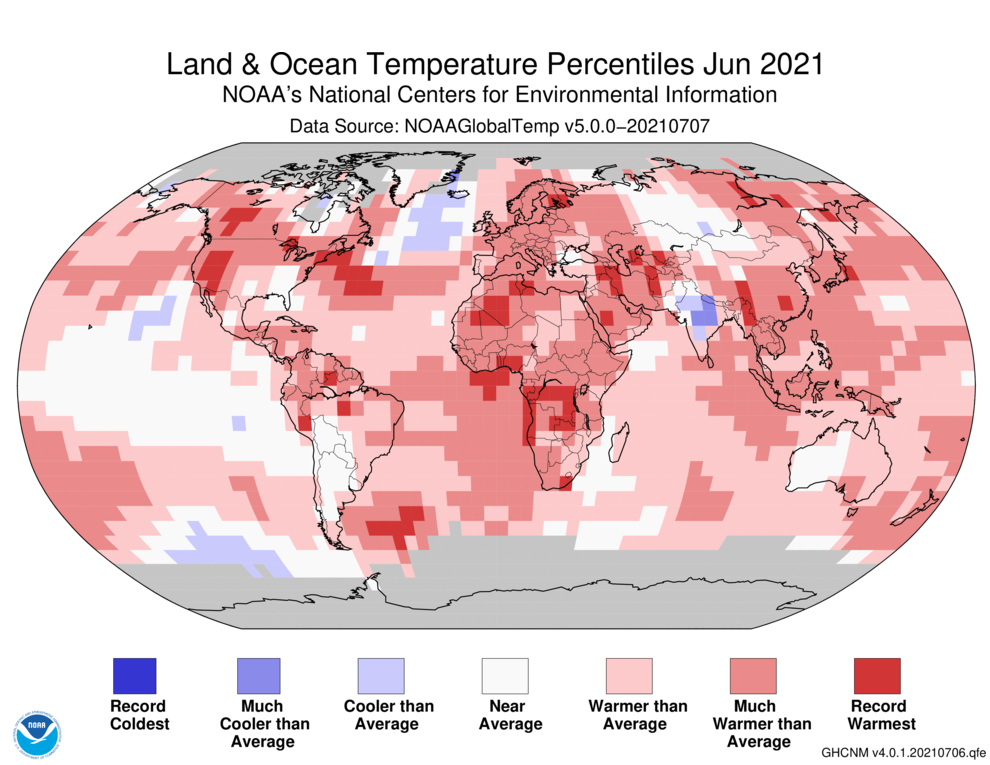 Global Climate Report – June 2021 | National Centers for Environmental Information (NCEI)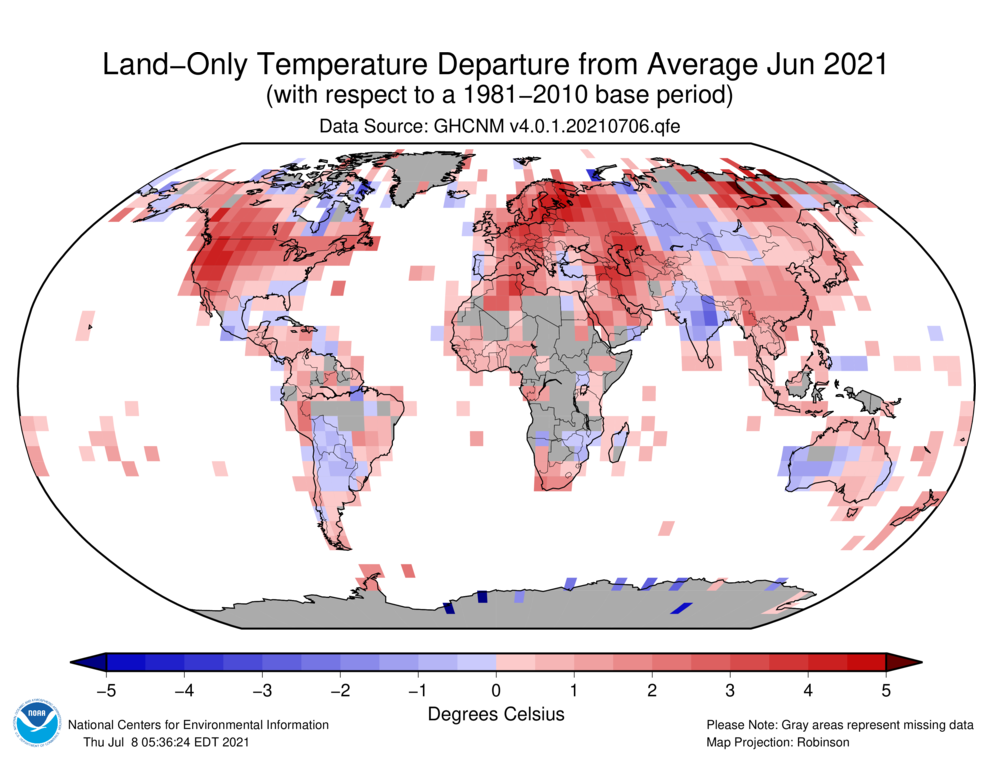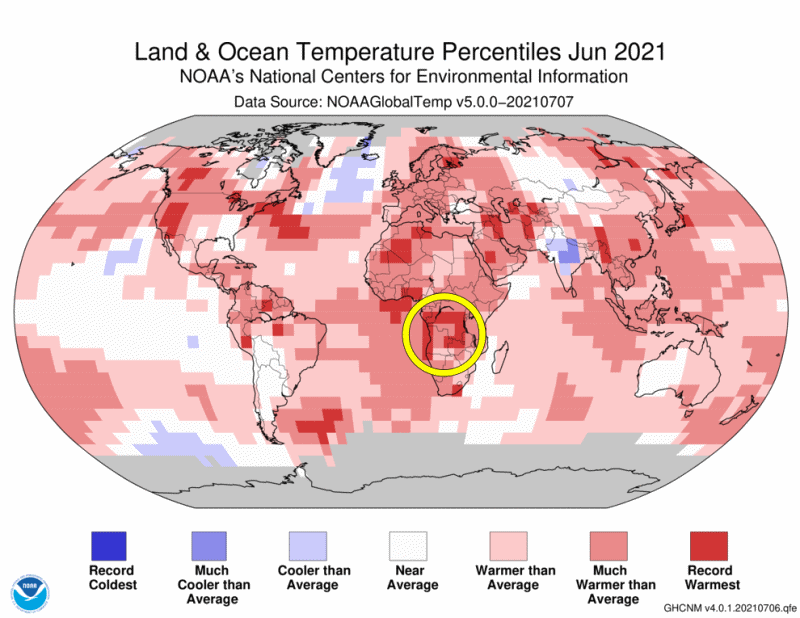 Satellite data showed June temperatures in Africa just about average.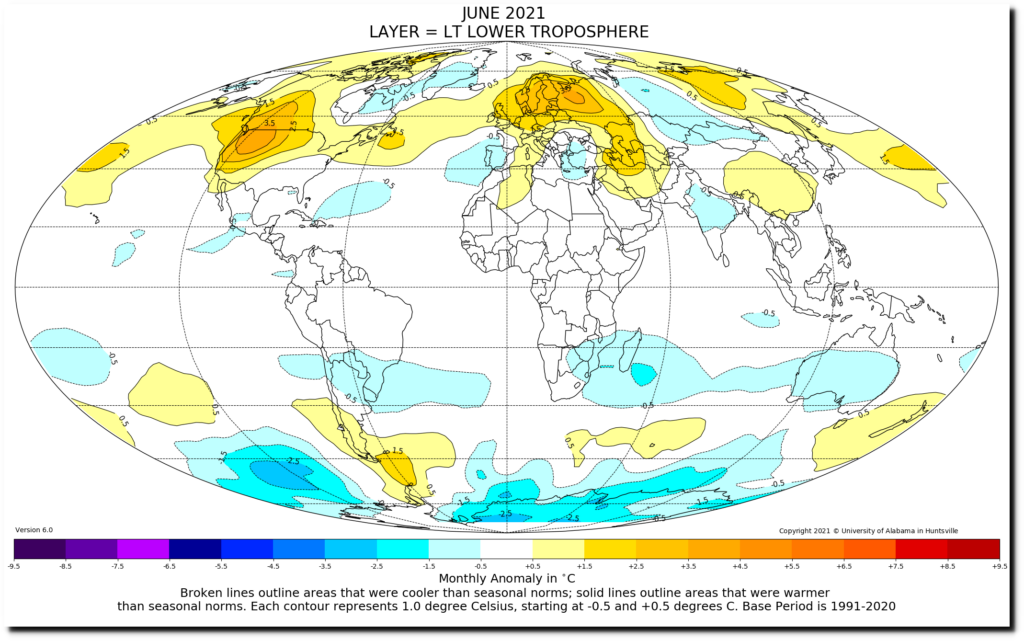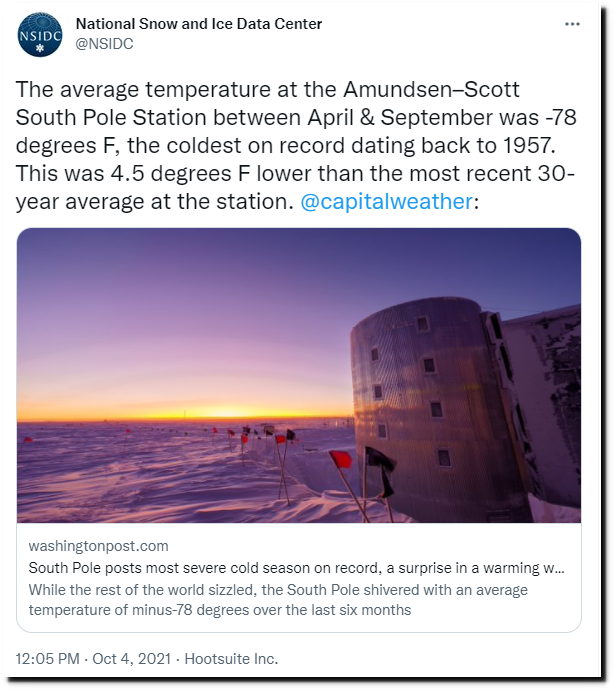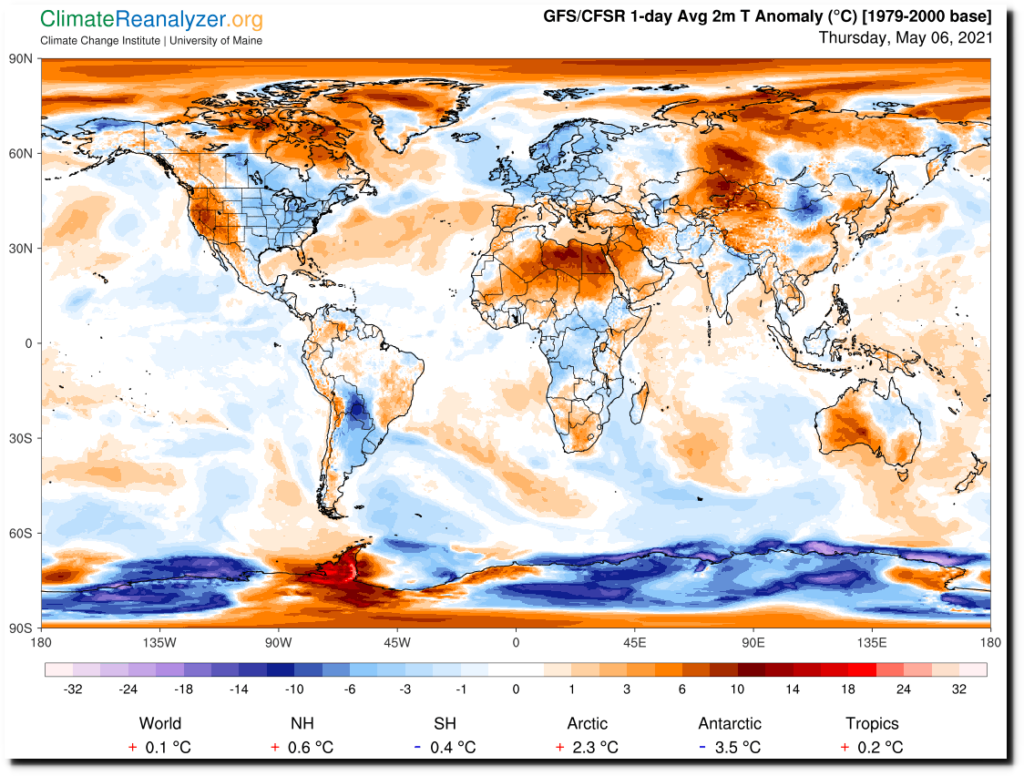 They don't have good long-term land data from the southern hemisphere.
"An international team of specialists has concluded from eight indexes of climate that there is no end in sight to the cooling trend of the last 30 years, at least in the Northern Hemisphere.
Data from the Southern Hemisphere, particularly south of latitude 30 south, are so meager that reliable conclusions are not possible, the report says.

The observations come, at a time when a warming trend could have been expected from the increase of carbon dioxide in the atmosphere due to extensive fuel burning"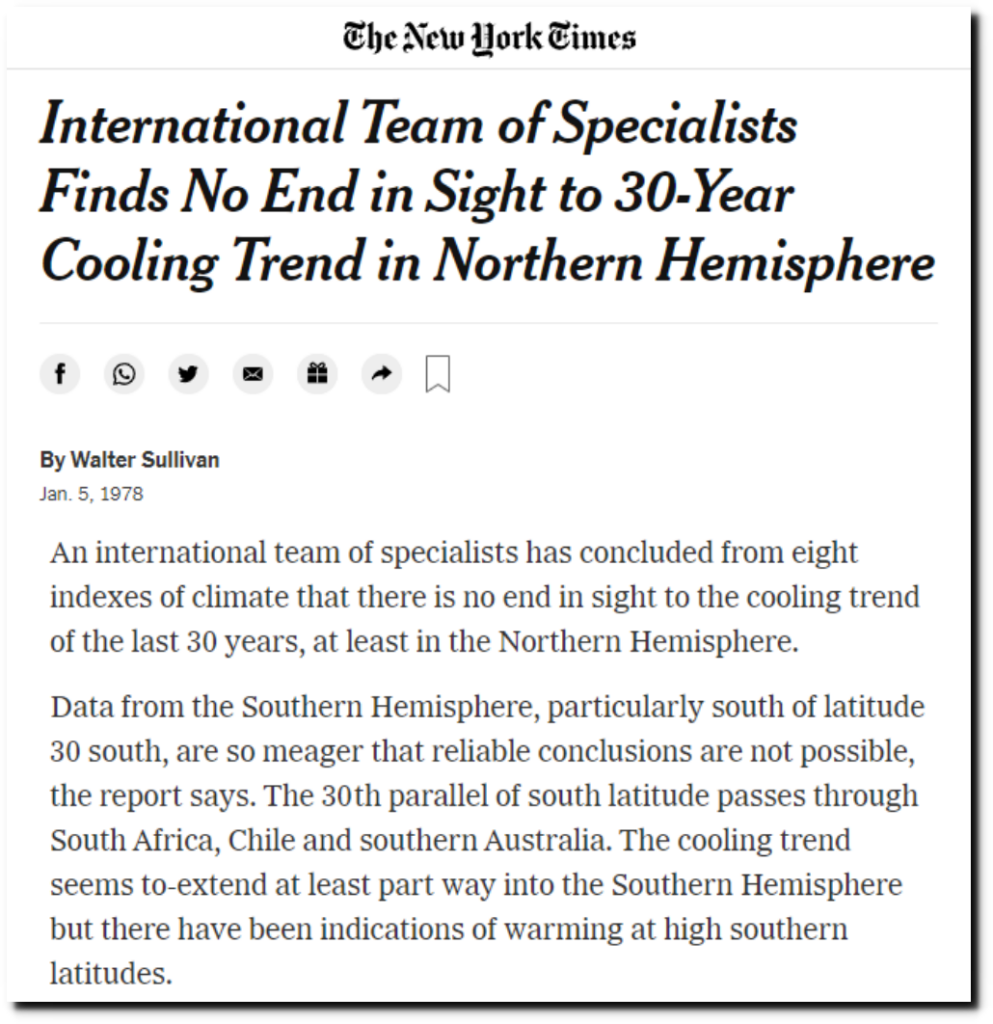 International Team of Specialists Finds No End in Sight to 30‐Year Cooling Trend in Northern Hemisphere – The New York Times
The southern hemisphere ocean data was largely fake as well.
"For much of the SH between 40 and 60S the normals are mostly made up as there is very little ship data there."