On this date in 1896, it was 130F (54C) along the Darling River in New South Wales.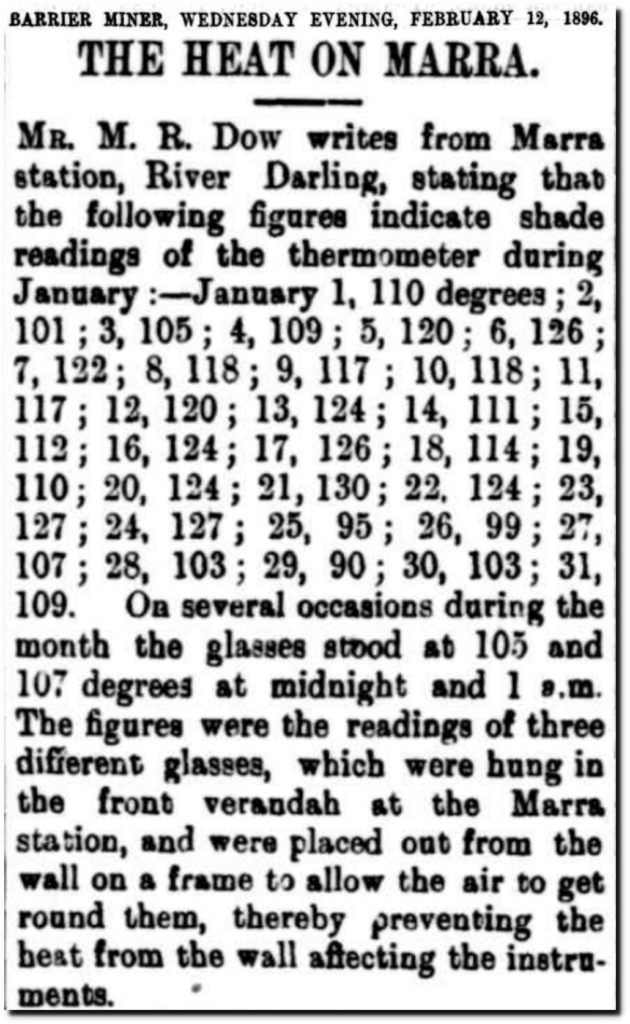 12 Feb 1896 – THE HEAT ON MARRA. – Trove
The average maximum temperature for the months was 114F (46C)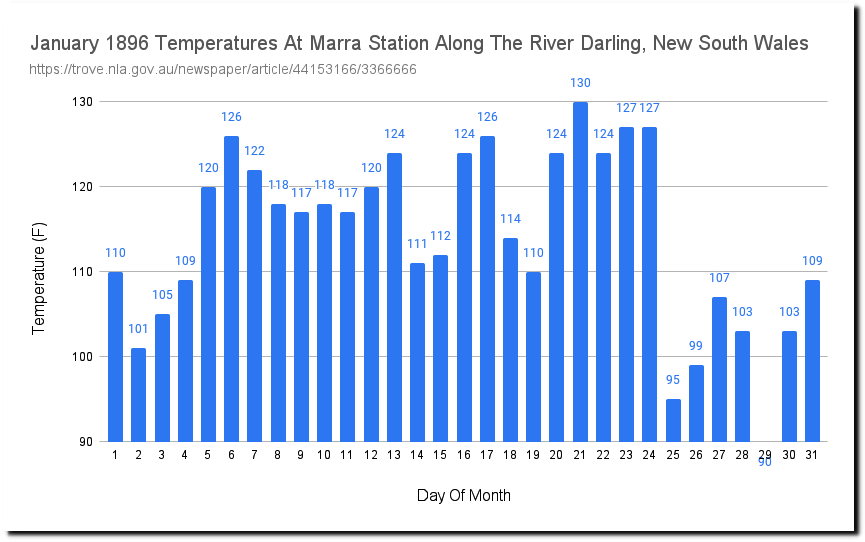 The New York Times described it as the hottest of hot waves on record.