According to Boris Johnson's father-in-law's newspaper, melting glaciers are a clear sign of climate change caused by greenhouse gases.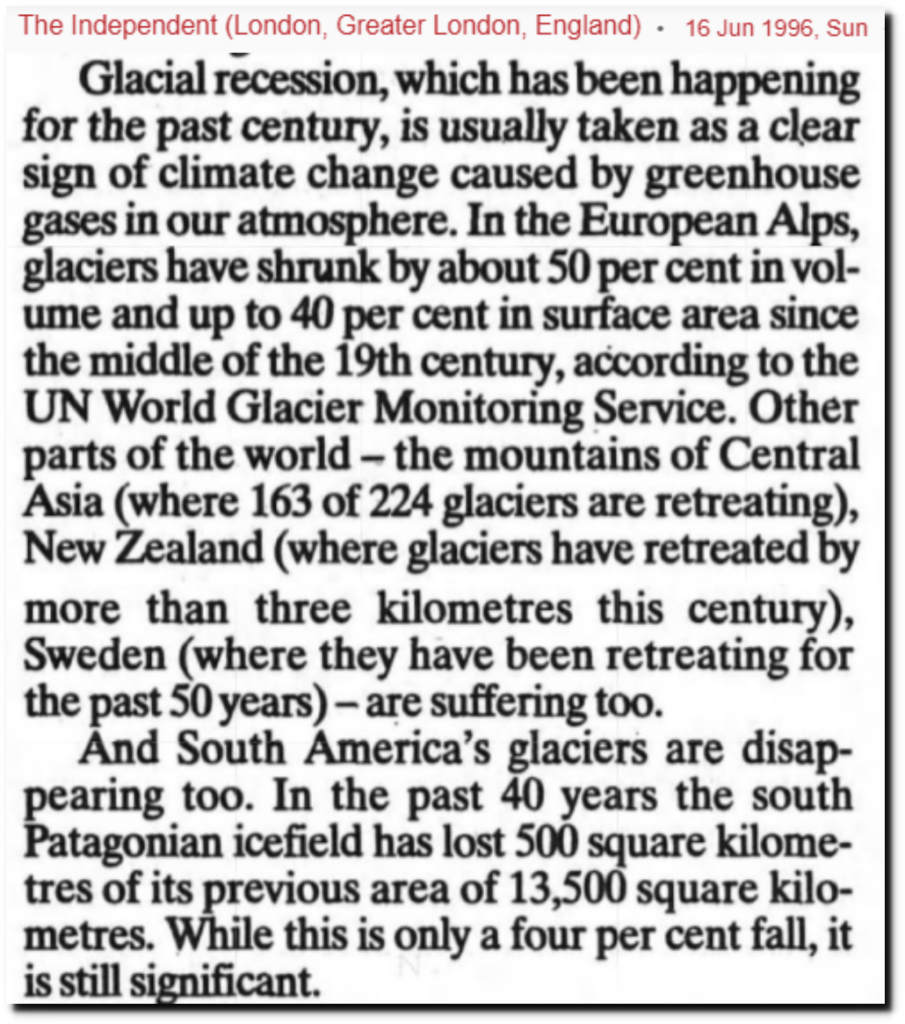 16 Jun 1996, 113 – The Independent at Newspapers.com
The Perito Moreno glacier in Argentina hasn't changed in size over the past 50 years.
The ultimate guide to Perito Moreno Glacier in Argentina | Black Tomato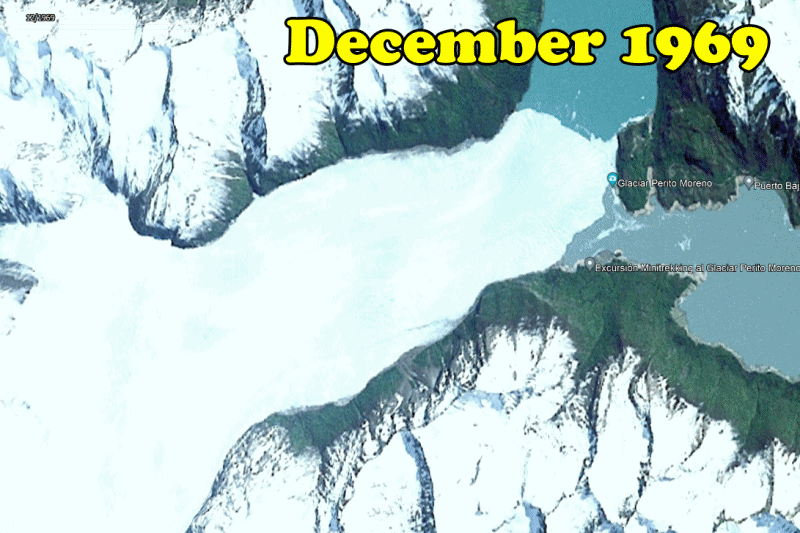 In 1910, glaciers were retreating in South America and most of the rest of the world.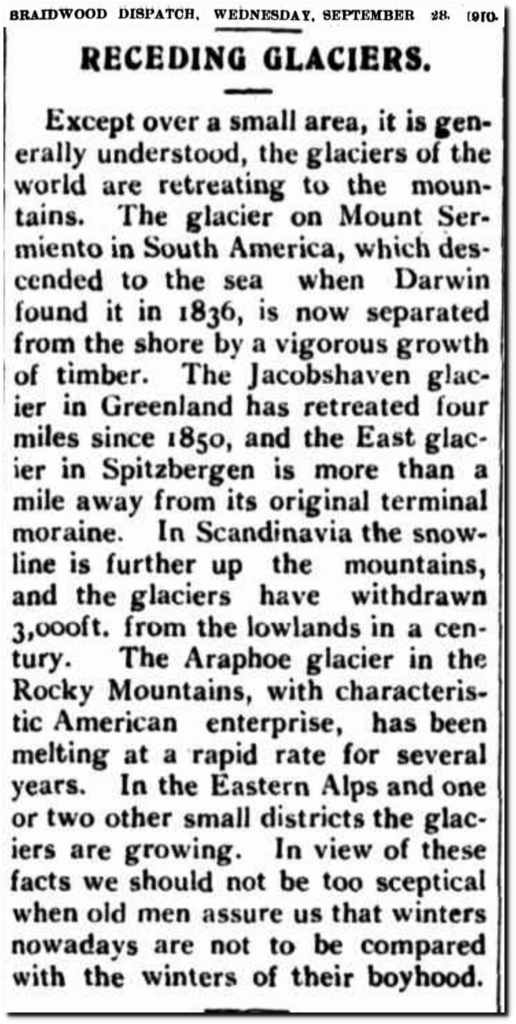 28 Sep 1910 – RECEDING GLACIERS. – Trove
16 Aug 1902 – Alpine Glaciers Disappearing. – Trove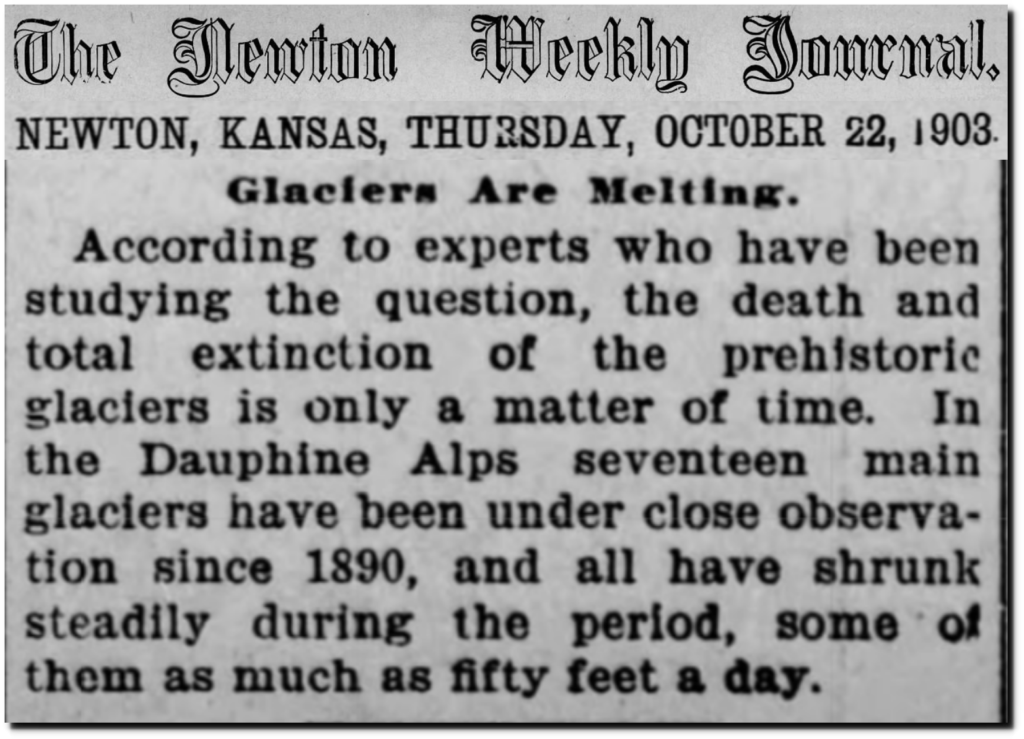 22 Oct 1903, 2 – The Newton Journal at Newspapers.com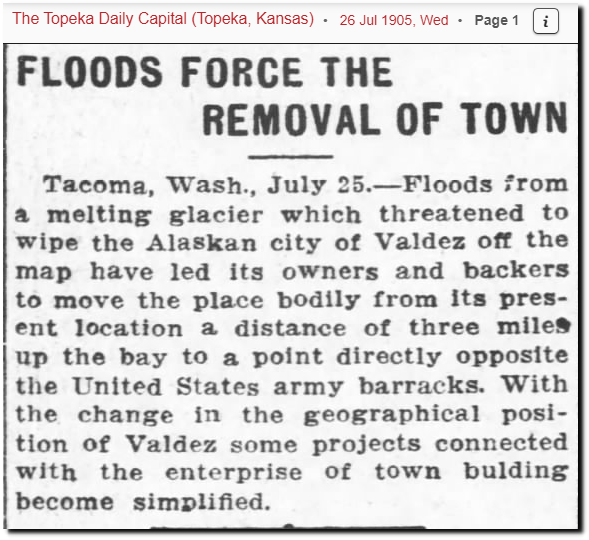 26 Jul 1905, Page 1 – The Topeka Daily Capital at Newspapers.com
"It appears that, save over a small area, the glaciers of the world are retreating to the mountains. The Arapahoe glacier in the Rockies has been melting at a rapid rate for several years. The glacier on Mount Sarmiento in South America. ; which descended into the sea during the last century, is now separated from the shore by a vigorous growth of timber The Jacobshaven glacier in Greenland hat* retreated four miles since the year 1860, and the East glacier in Spitzbergen is more than a mile away from its old terminal moraine. In Scandinavia the s:now line is farther up the mountains, and the glaciers have withdrawn 3,000 feet from the lowlands in a century In the Eastern Alps and one or two other small districts the glaciers are growing."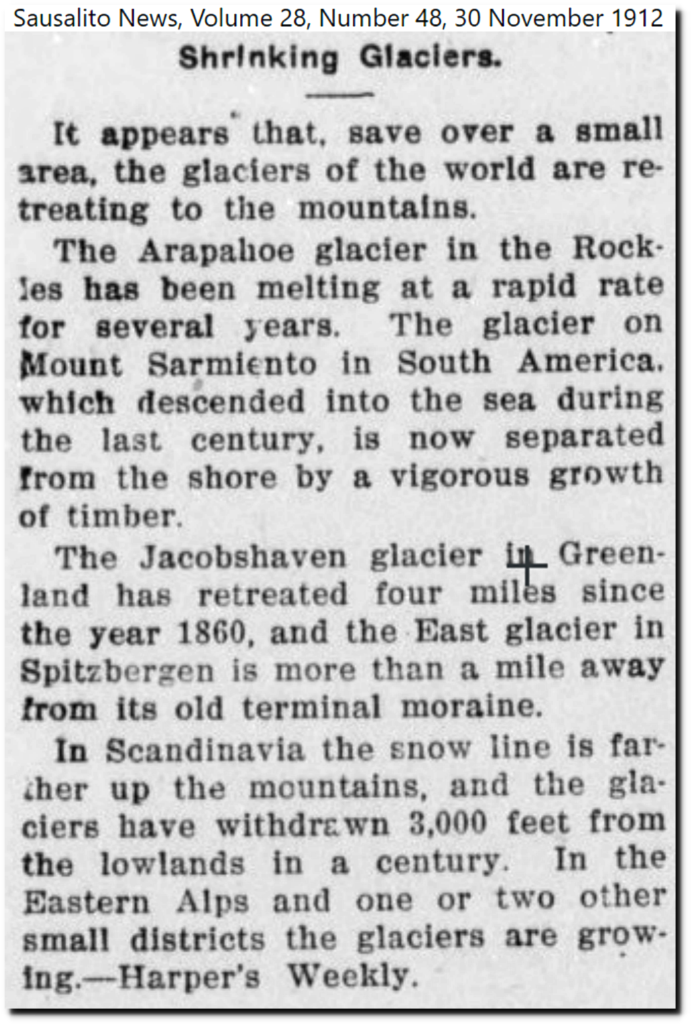 Sausalito News 30 November 1912 — California Digital Newspaper Collection
"In March, a NASA-led research team announced that Jakobshavn Isbrae, is … thickening and advancing toward the ocean"

Following the study's publication, additional analyses show Jakobshavn grew thicker by 22 and 33 yards (20 to 30 meters) each year from 2016 to 2019."
Why a Growing Greenland Glacier Doesn't Mean Good News for Global Warming – Climate Change: Vital Signs of the Planet
Greenland's Petermann Glacier has grown more than 5km over the past nine years.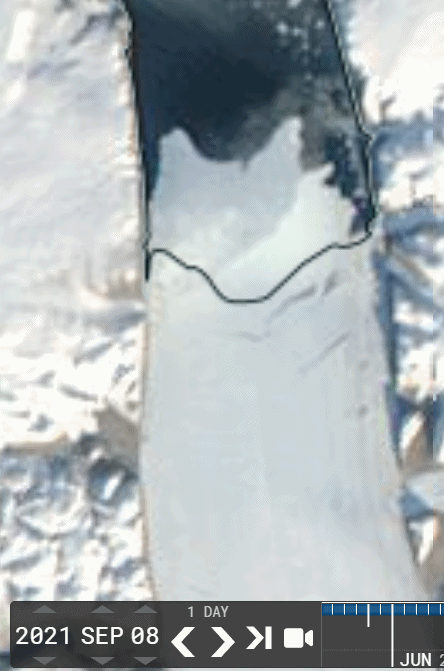 EOSDIS Worldview 2021
EOSDIS Worldview 2012
According to NASA, glaciers melt during the coldest years on record and they grow during the hottest years on record, and this bad news.