One year ago the guy who runs gasbuddy.com told me high oil prices had nothing to do with Biden and that I should "stay in my lane." I asked him :
"At what price are you going to change your mind? $3 $4? $5?"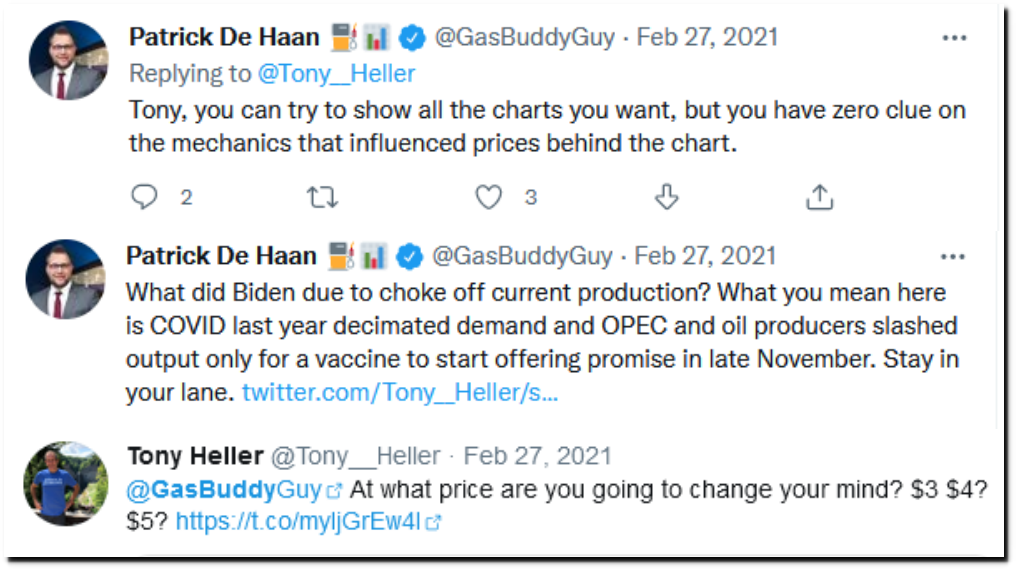 Last Christmas he predicted gas prices would increase to $3.41 in 2022.

Gasbuddy Predicts Drivers Could Be Paying $4 For Gas By Memorial Day – CBS Dallas / Fort Worth
After nine years of decline, gas prices are about to reach a record $4 per gallon in the US.
Gas Station Price Charts – Local & National Historical Average Trends – GasBuddy.com