The press is bombarding the west with this sort of propaganda which is being dutifully parroted by the left and the right.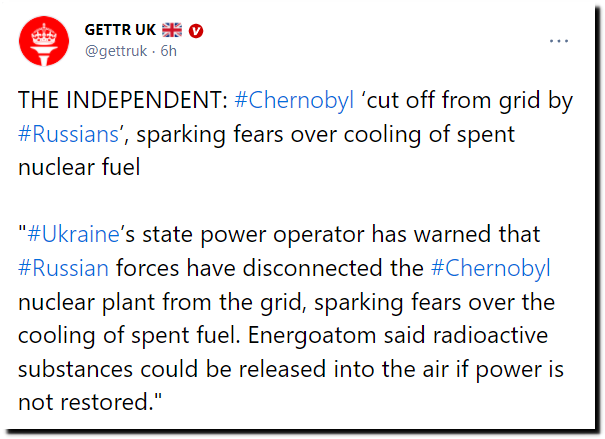 GETTR UK 🇬🇧 on GETTR: "THE INDEPENDENT: #Chernobyl…"
Why would Russia, which is downwind from the Ukraine, want to release nuclear contaminants into the atmosphere? My first wife (who was Russian) was exposed to the nuclear plume from Chernobyl. It was a nightmare for Russia caused directly by the incompetence of the communists who were in charge.  The press and western governments are attacking the public with non-stop propaganda – almost none of which makes any sense.
This version makes sense. Ukraine is desperate to expand the war.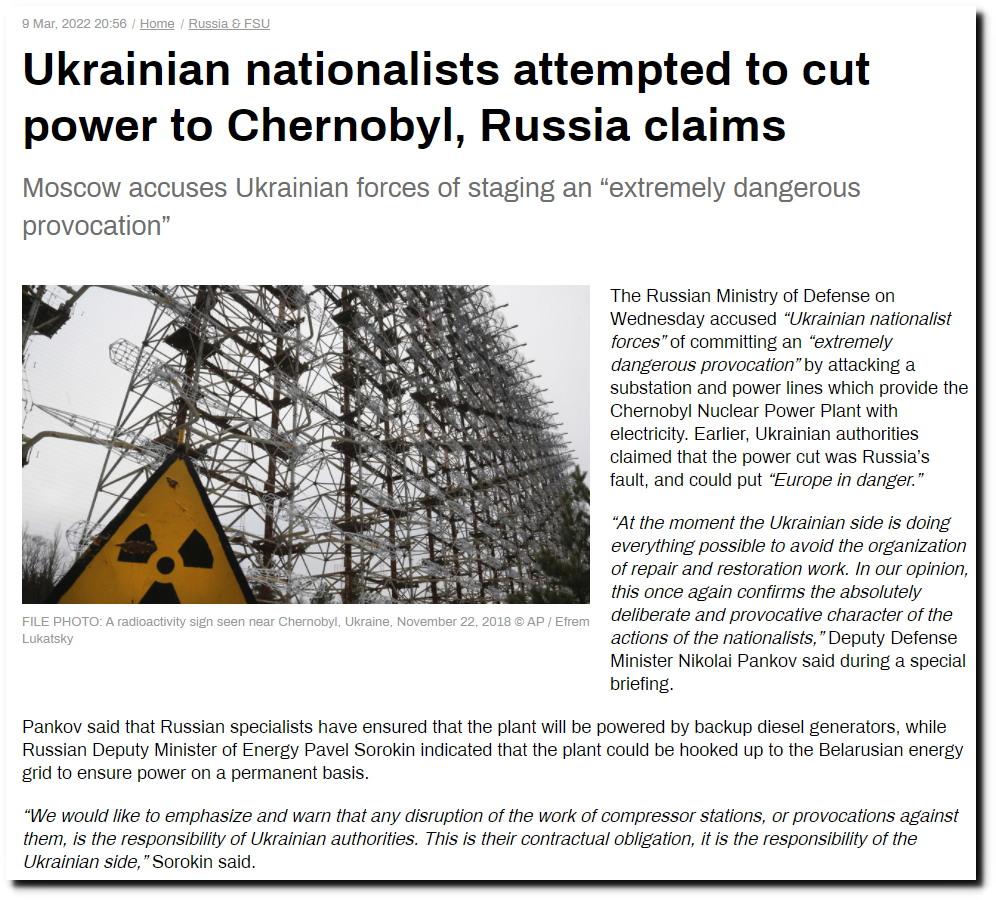 Ukrainian nationalists attempted to cut power to Chernobyl, Russia claims — RT Russia & Former Soviet Union
The press wants people to believe that climate realists, Republicans, Trump supporters, Christians, white men, oil companies …. Russians, etc., etc. are sub-human monsters.  The reality is the monsters are the people generating the propaganda.
During WWII the propaganda was targeted at Japanese, and the press claimed to have learned their lesson and become enlightened.  Yet they are doing the same thing now – only with Russians.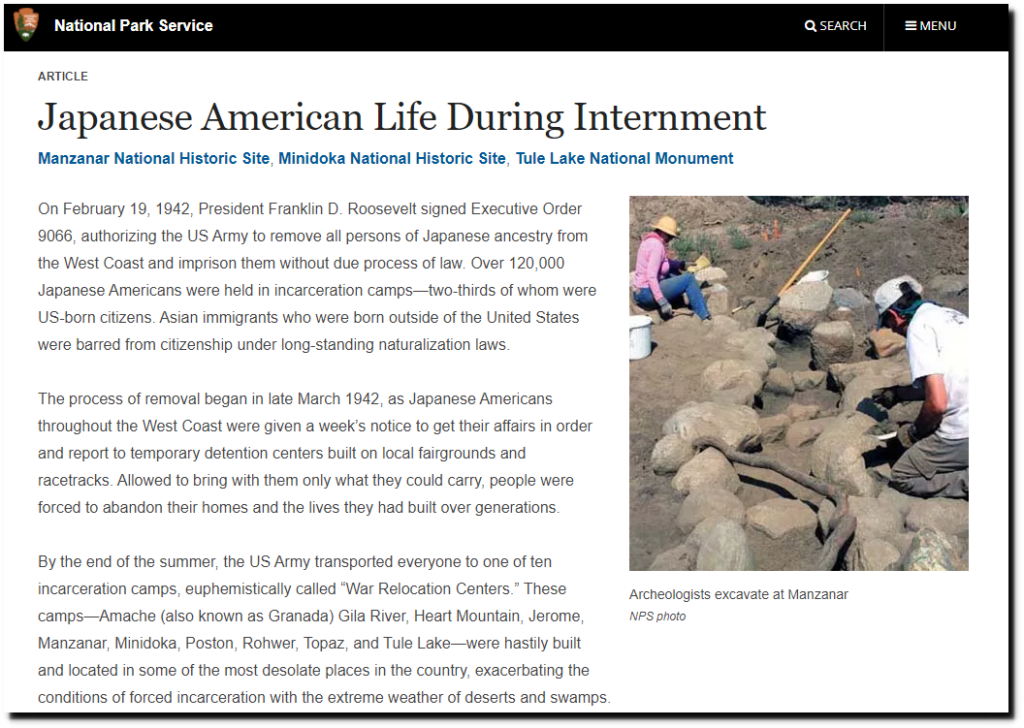 Japanese American Life During Internment (U.S. National Park Service)