In 2017 CNN said Alaska was hot and the North Pole was 50 degrees above average temperature due to global warming. They said people in Alaska missed the cold weather.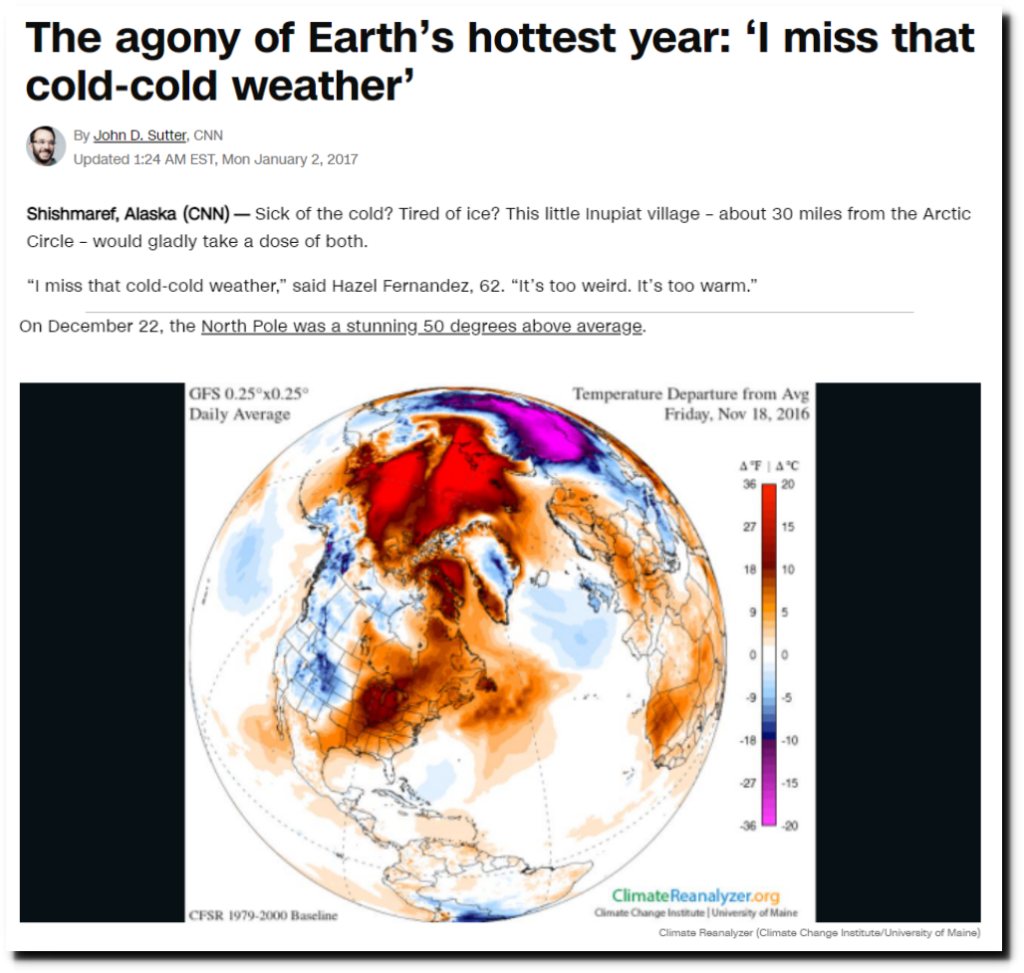 The agony of Earth's hottest year | CNN
Now people in Alaska are complaining about endless winter, cold and record snow.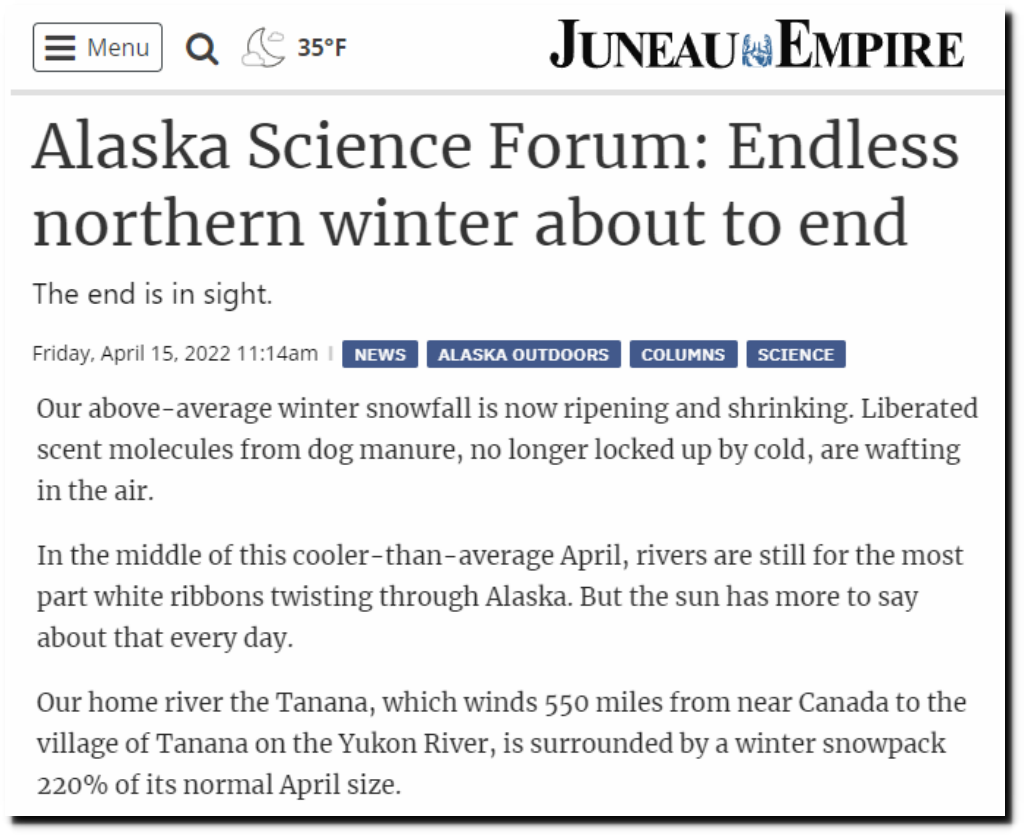 Alaska Science Forum: Endless northern winter about to end | Juneau Empire