The summer of 1911 was brutally hot in the US and Europe. Jena Sternwarte, Germany had 53 days over 80F. Thousands of people died.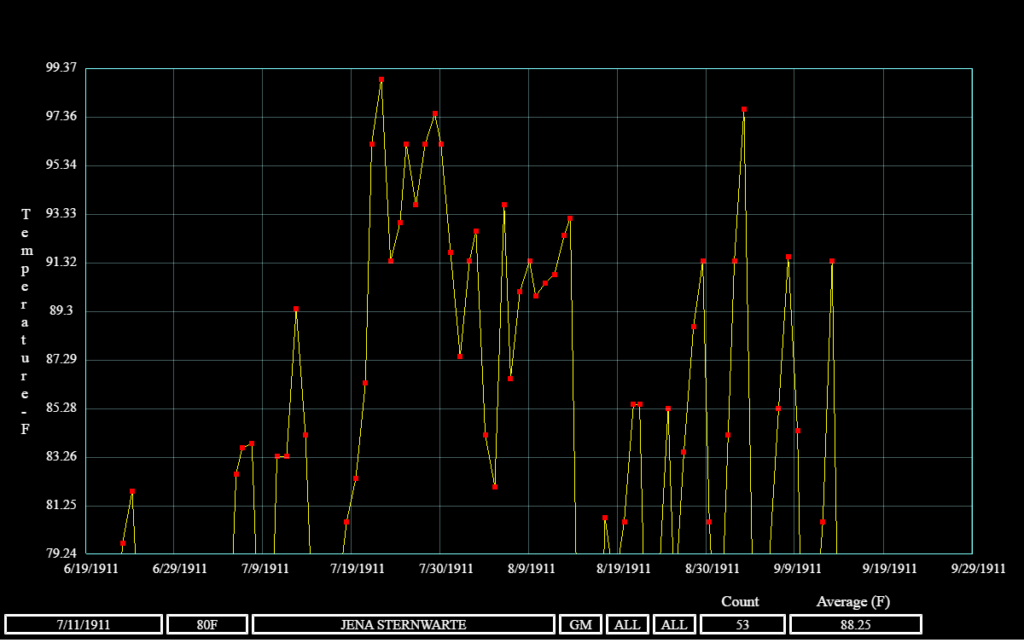 JENA STERNWARTE, 50.9267 11.5842 ftp://ftp.ncdc.noaa.gov/pub/data/ghcn/daily/all/GM000004204.dly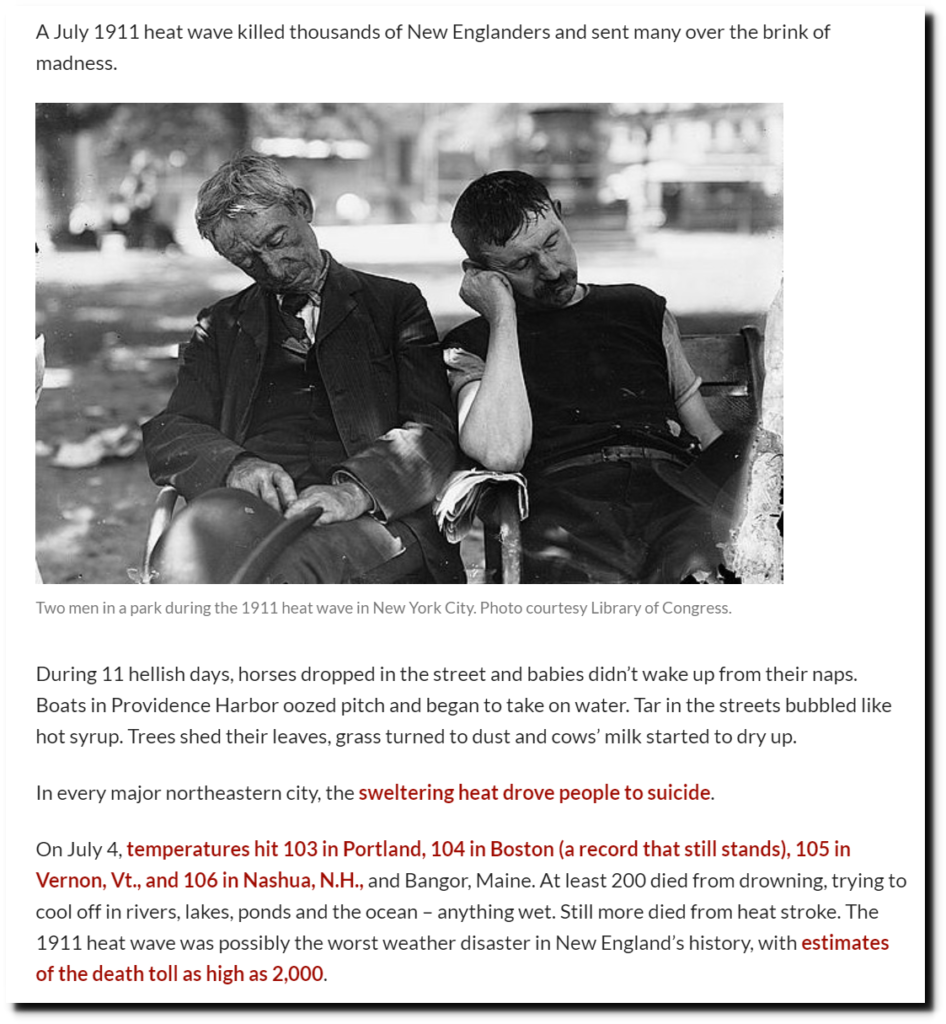 The 1911 Heat Wave Was So Deadly It Drove People Insane – New England Historical Society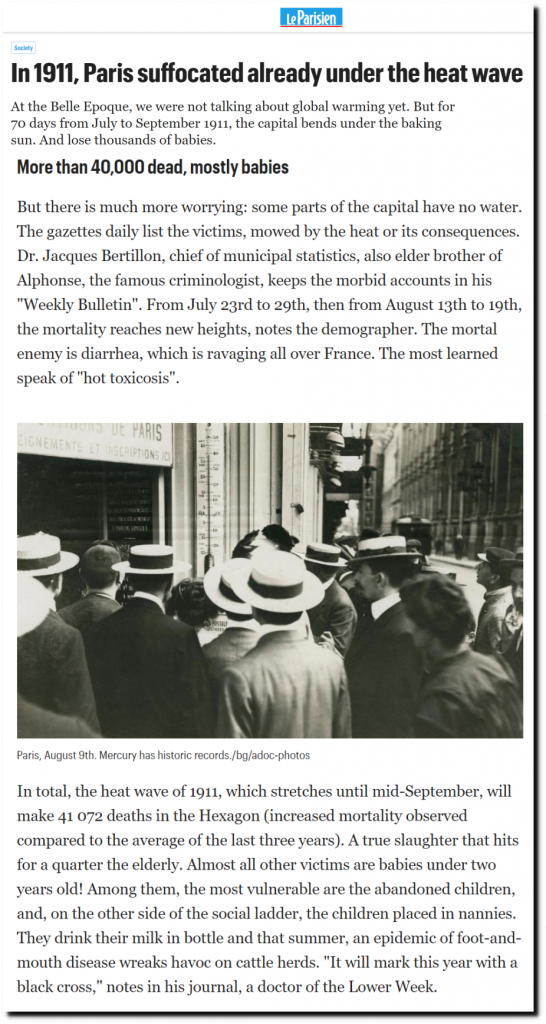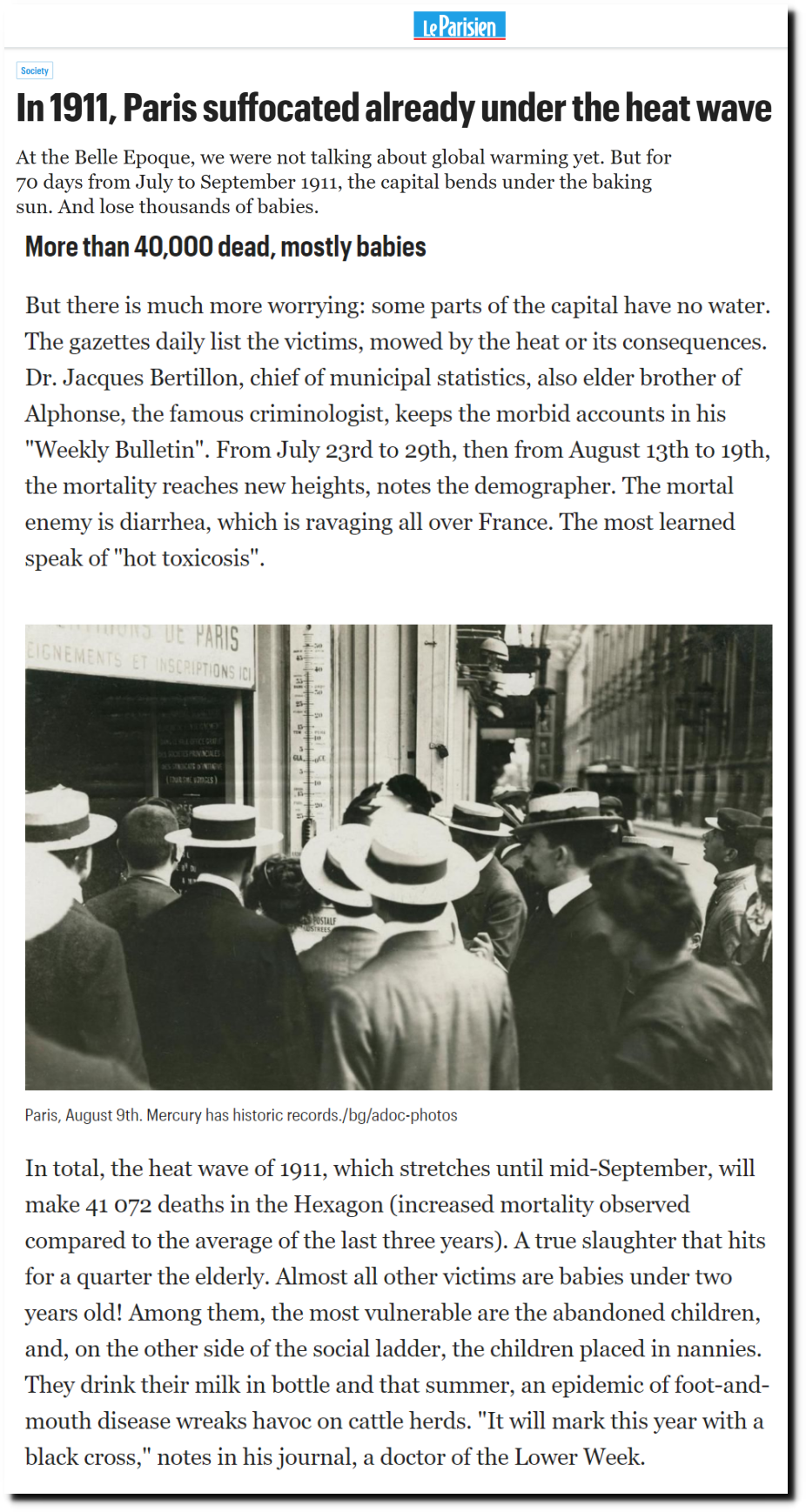 En 1911, Paris suffoquait déjà sous la canicule – Le Parisien
London was 100 degrees on August 9, 1911.
29 Aug 1930 – DEATHS REPORTED. – Trove
More than a thousand people died in Germany.