From July 7-14, 1936 Delphi, Indiana was over 106F every day, topping at 112F on July 14.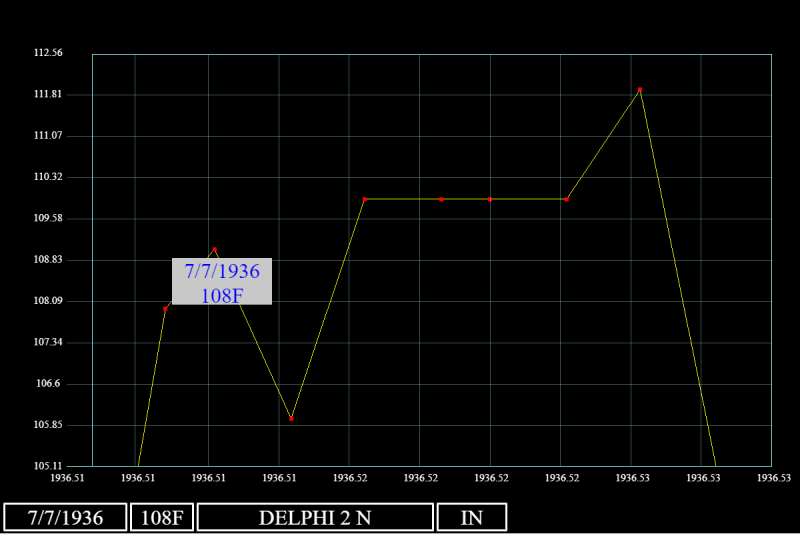 Thousands of people died in the heat.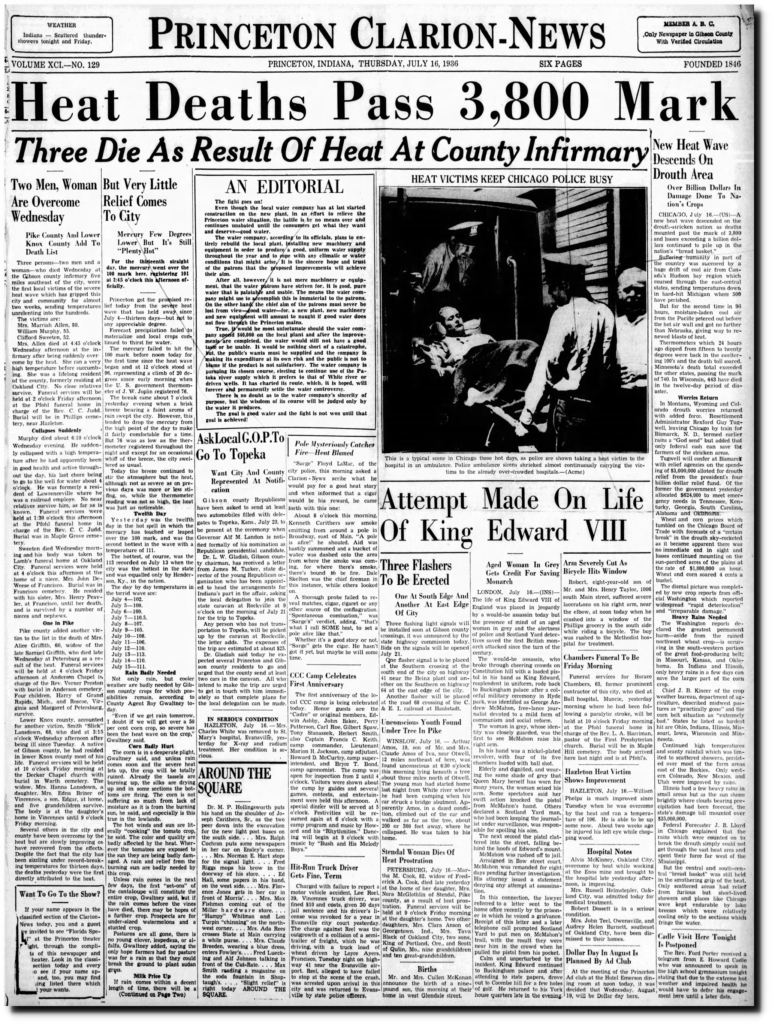 16 Jul 1936, 1 – Princeton Daily Clarion at Newspapers.com
Gann Valley, South Dakota had 20 days over 110F, topping out at 120F on July 5.