On May 31, 1934 it was 109F (43C) at Fayette, Iowa – which was thirty-three degrees above average for the date.
"Wilmington Daily Press Journal (Wilmington, California) – 31 May 1934, Thu

To Slaughter Starving Cattle

'Third of Nation in Grip of Record Heat Wave as Official Temperatures of 106° Reported

(By United Press Leased Wire)

CHICAGO, May 31. — Arrangements for an unprecedented slaughter of a half million head of northwest farm and range cattle, starving in barren pastures, were completed swiftly today by federal authorities as a third of the nation entered its fourth day of a record heat wave.

1000 Collapse
The wave of terrific heat expanded to include southern and eastern states, At Baltimore 1,000 persons collapsed in Baltimore Stadium while 100,000 Catholics celebrated the 300th anniversary of the landing of the Maryland Pilgrims."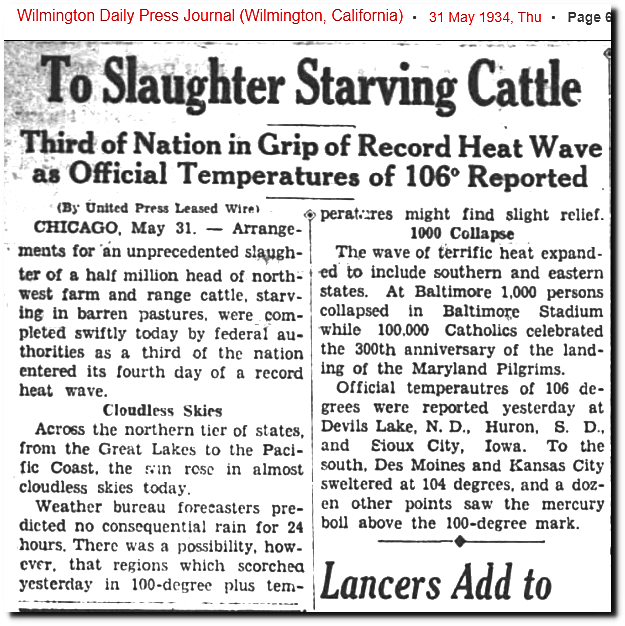 31 May 1934, 6 – Wilmington Daily Press Journal at Newspapers.com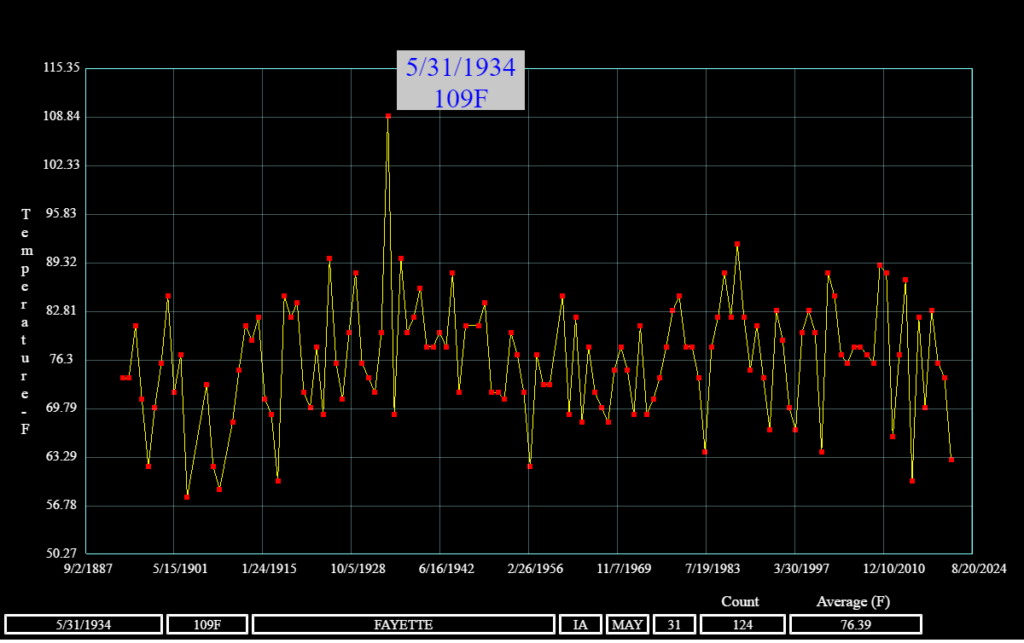 Eighty percent of the country was in drought.