The Economist says corals are threatened by global warming and the Great Barrier Reef is disappearing.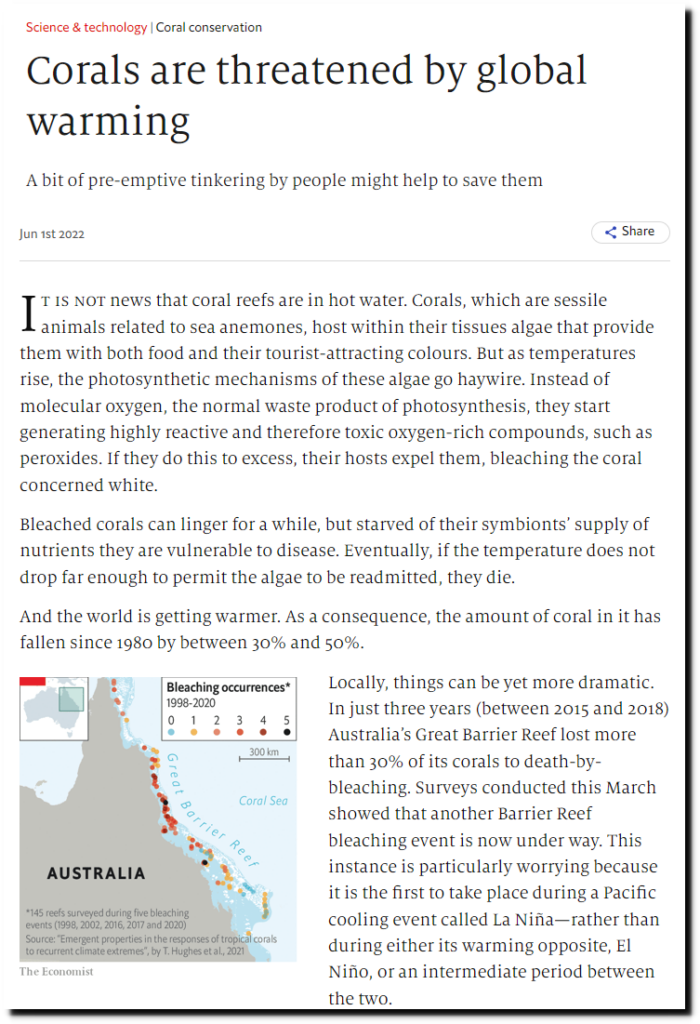 Corals are threatened by global warming | The Economist
Coral coverage at the Great Barrier Reef is at a record high.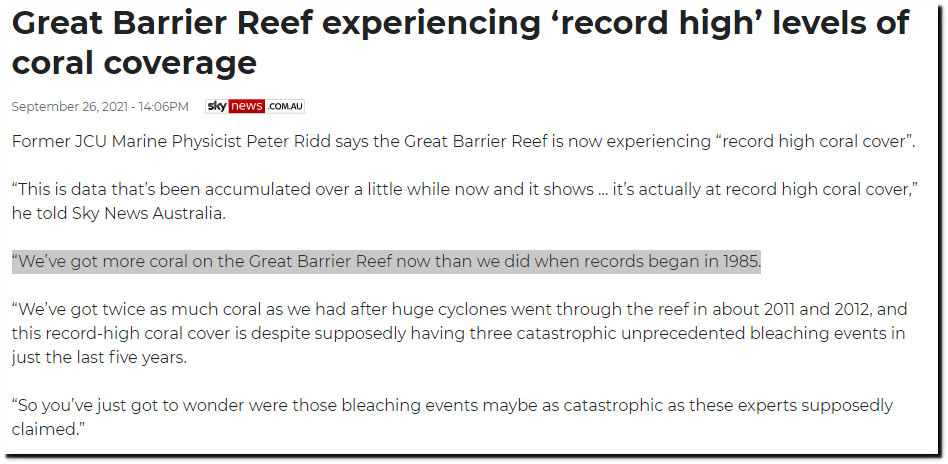 Great Barrier Reef experiencing 'record high' levels of coral coverage
Long-Term Monitoring Program – Annual Summary Report of Coral Reef Condition 2020/21 | AIMS
The Economist made this claim :
"Surveys conducted this March showed that another Barrier Reef bleaching event is now under way. This instance is particularly worrying because it is the first to take place during a Pacific cooling event called La Niña—rather than during either its warming opposite, El Niño, or an intermediate period between the two."
Had they done any research they would have known that their claim doesn't make any sense.
"La Niña occurs when equatorial trade winds become stronger, changing ocean surface currents and drawing cooler deep water up from below. This results in a cooling of the central and eastern tropical Pacific Ocean. The enhanced trade winds also help to pile up warm surface waters in the western Pacific and to the north of Australia."

What is La Niña and how does it impact Australia?
The greatest expansion of life on earth (including the appearance of corals) occurred 540 million years ago when CO2 levels were 15X higher than now and temperatures were 10C warmer.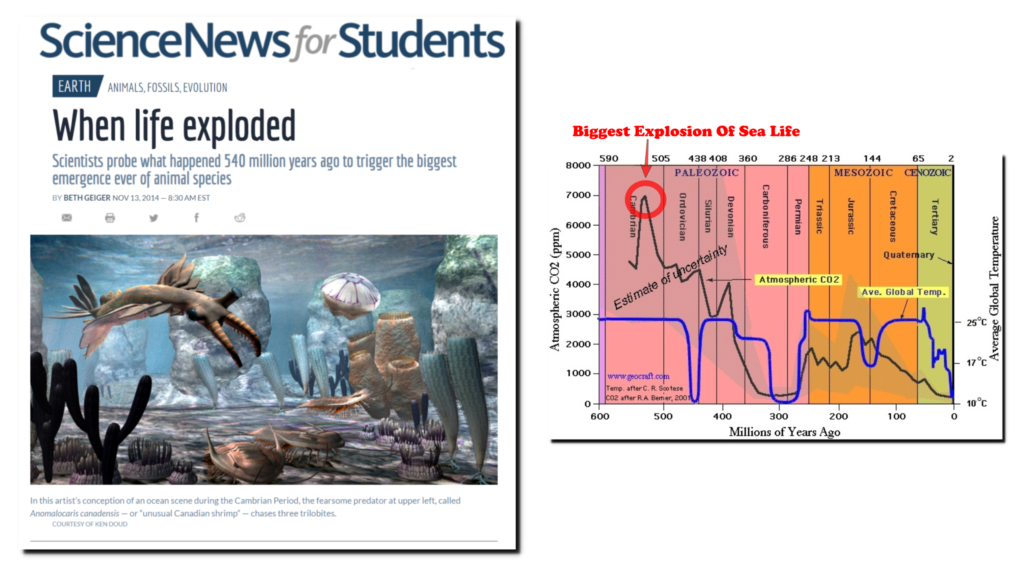 When life exploded | Science News for Students
Climate alarmists have been making these nonsensical claims forever.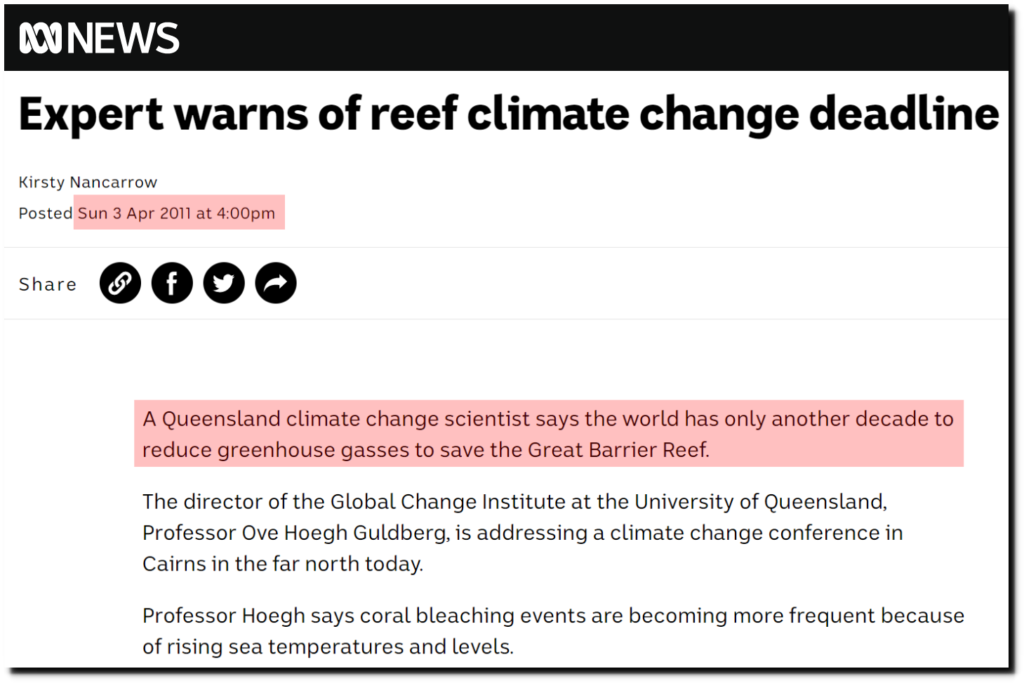 Expert warns of reef climate change deadline – ABC News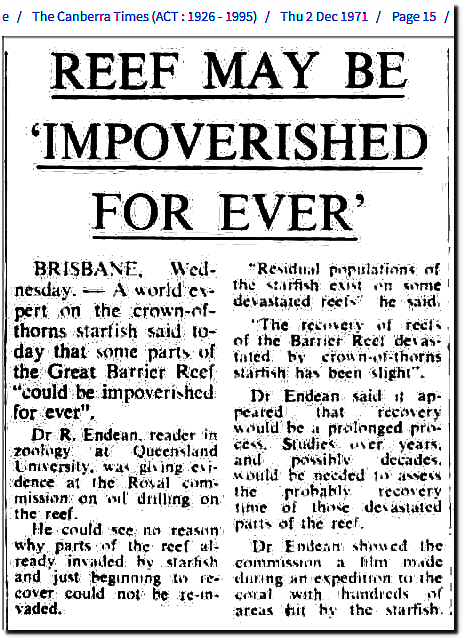 02 Dec 1971 – REEF MAY BE IMPOVERISHED FOR EVER' – Trove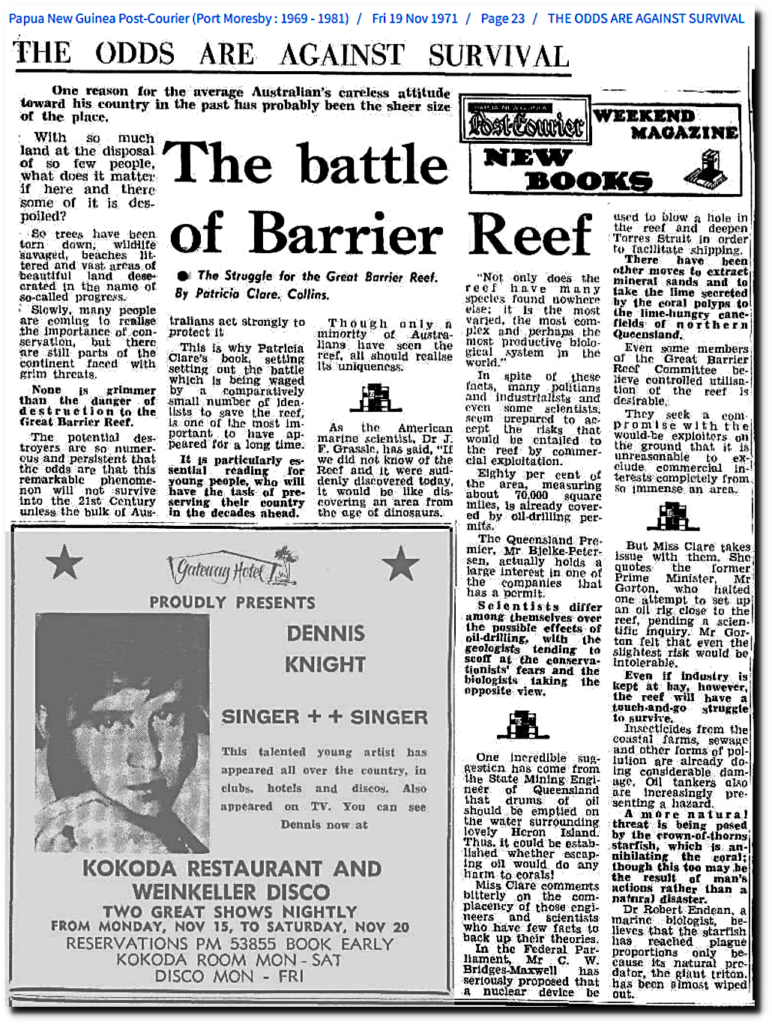 19 Nov 1971 – THE ODDS ARE AGAINST SURVIVAL – Trove
A lot of coral reefs are doing badly – but it doesn't have anything to do with global warming or CO2.
"like in many areas along the Central American Caribbean coast, coral reefs in Cozumel are in trouble. Unsustainable tourism and overfishing damage critical habitat and remove important wildlife that help keep coral reefs healthy. "