The Washington Post says New Mexico is burning with excessive rain.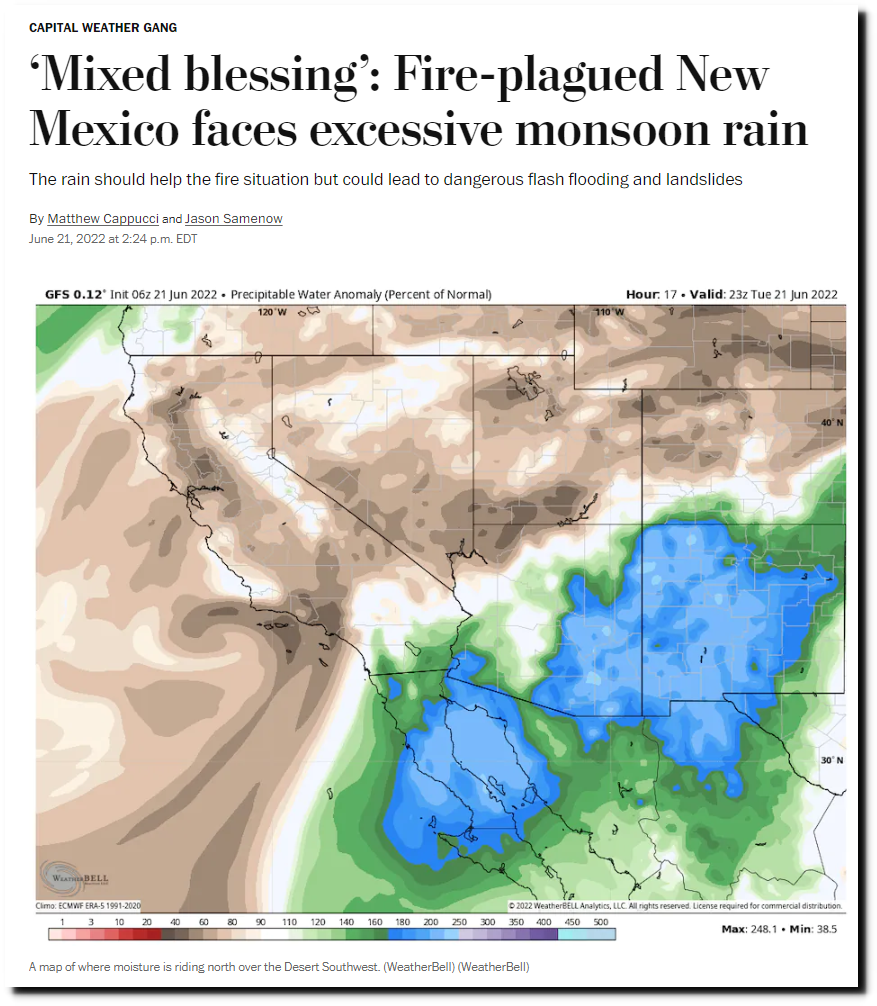 Fire-plagued New Mexico faces excessive monsoon rain – The Washington Post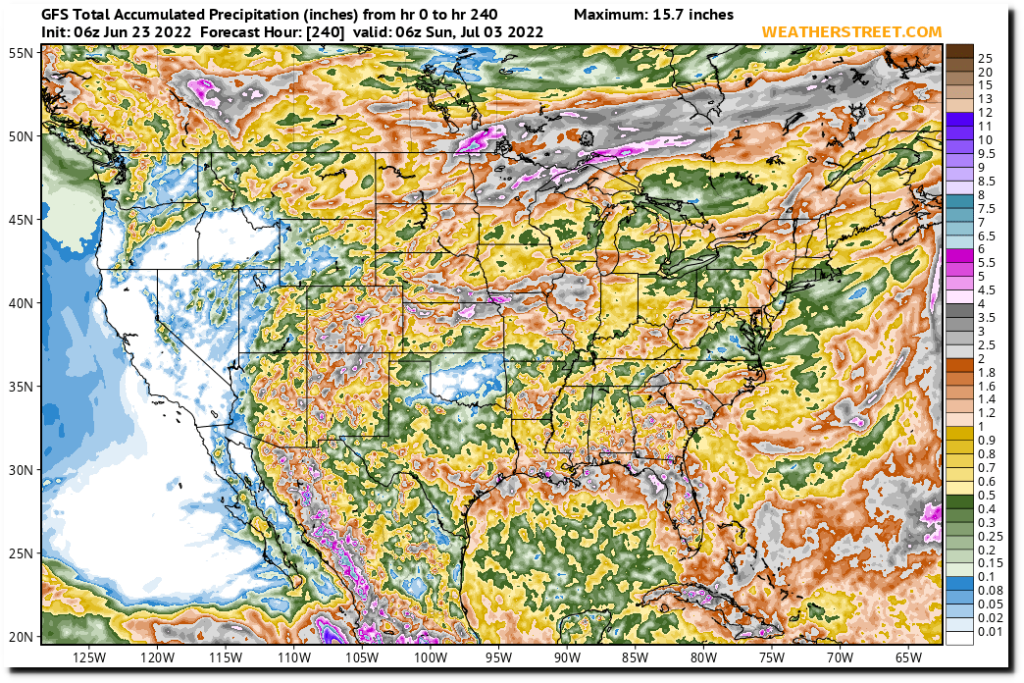 gfs_apcpn_us_40.png (1024×676)
This week in 1890, there were large fires on both sides of the Rio Grande in Colorado and New Mexico.
"Great Forest Fires in New Mexico.

Santa Fe, June 20. — Within forty miles of this city, high up in the mountains, several extensive forest fires now raging. Two are in the Santa Fe range, one east of Glorieta, and another in the neighborhood of Glorietto, in the Manzana range. 100 miles south. Superb forests of pine are being destroyed. A fire is also raging in the timber on the east slope of the Jemez mountains. Colonel Booth, Special Agent of the Interior Department, today wired the facts to Washington, asking authority to undertake to extinguish the fires."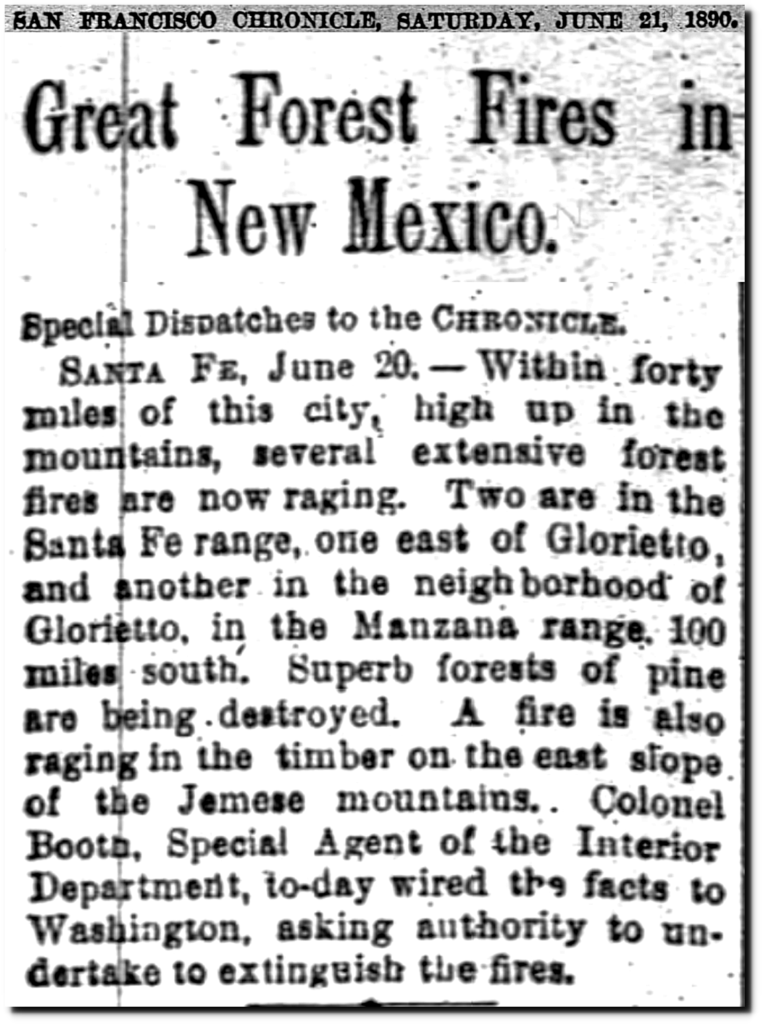 21 Jun 1890, Page 6 – San Francisco Chronicle at Newspapers.com
"SPOKANE FALLS DATLY CHRONICLE, WEDNESDAY, JUNE 25, 1890.

THE FOREST — FIRES.

They Are Sweeping Colorado Mountains,

THOUSANDS OF ACRES LAID WASTE.

No Effort is Being Made to Stay the Progress of the Devastating Cyclone of Fire.

Denver, Colo., June 25.—From telegraphic reports received here to- day it would seem that a great portion of the Sangre de Cristo range in Colorado and New Mexico is in flames,

A special from Espanola, New Mexico, says: The valley is obscured by smoke from the burning mountains east of Espanola. The fire extends over twenty miles up and down the Santa Fe range and makes a beautiful and weird appearance, The fires have been burning for several days now and no attempt is being made to extinguish it. The loss be great."
Spokane Falls Daily Chronicle – Google News Archive Search
The burn area from the 1890 fires in the Sangre de Cristo Mountains north of Santa Fe are now some of the largest and most spectacular Aspen forests anywhere.