"The Party told you to reject the evidence of your eyes and ears. It was their final, most essential command."

― George Orwell, 1984
Last winter was the coldest on record in Antarctica.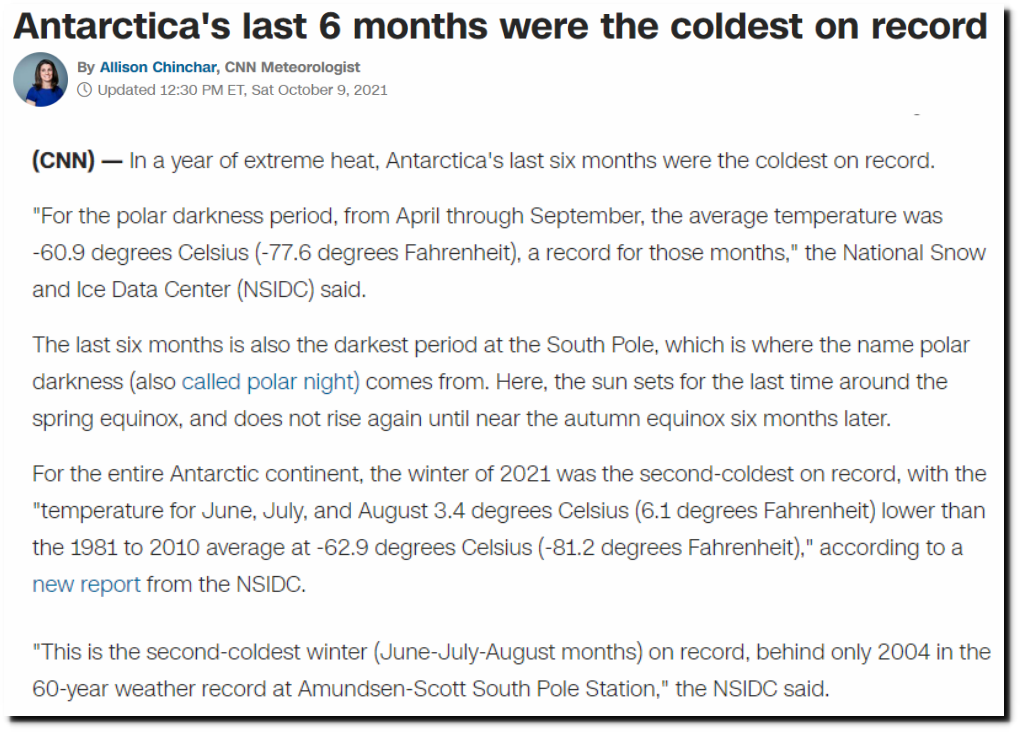 Antarctica's last 6 months were the coldest on record – CNN
The North Pole is having one of their coldest summers on record.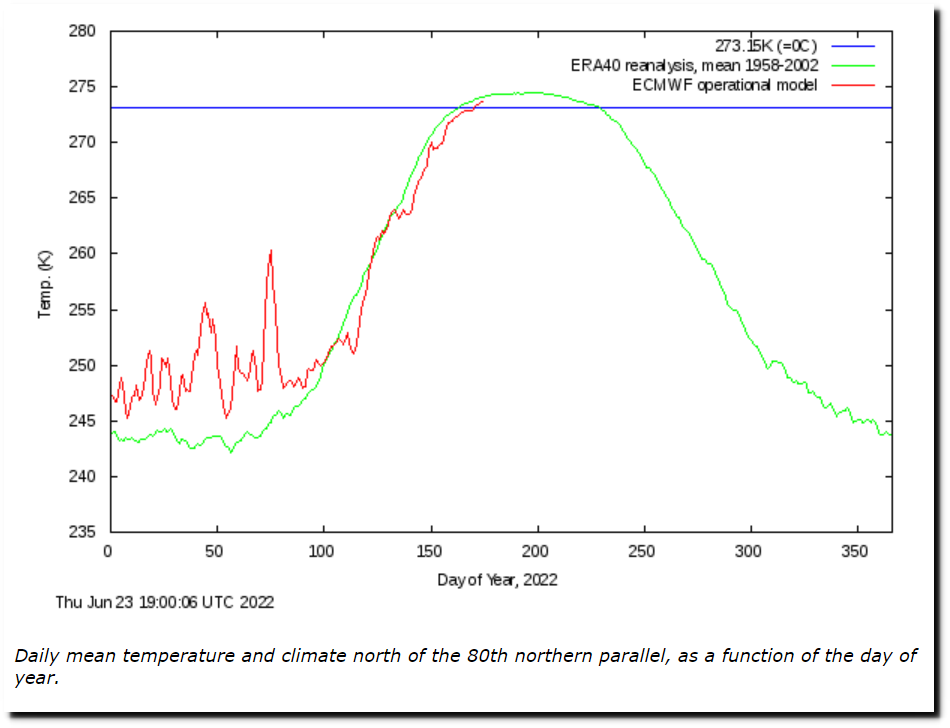 Ocean and Ice Services | Danmarks Meteorologiske Institut
Australia is record cold and people struggling to keep their homes warm.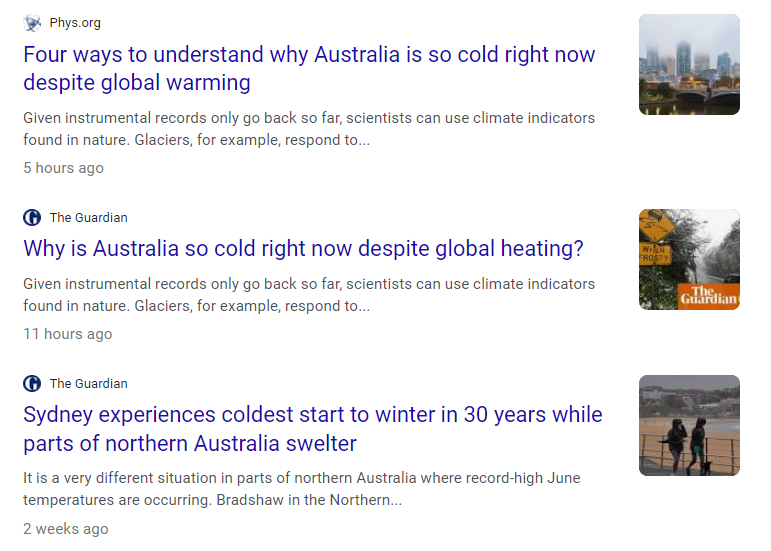 There is too much snow to ski.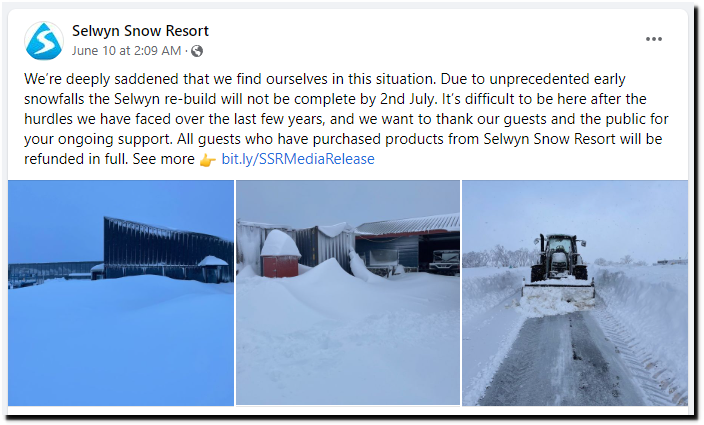 (20+) Selwyn Snow Resort – Posts | Facebook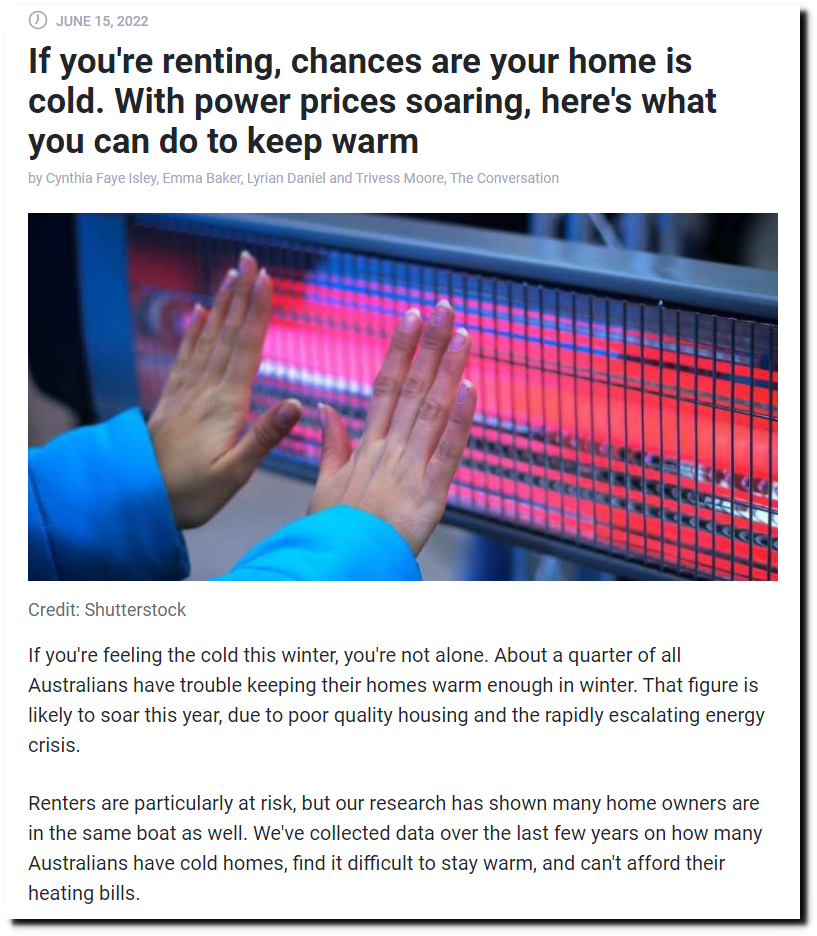 If you're renting, chances are your home is cold. With power prices soaring, here's what you can do to keep warm
So the Guardian is telling people to ignore the cold and go along with their plans to make energy more expensive and less available.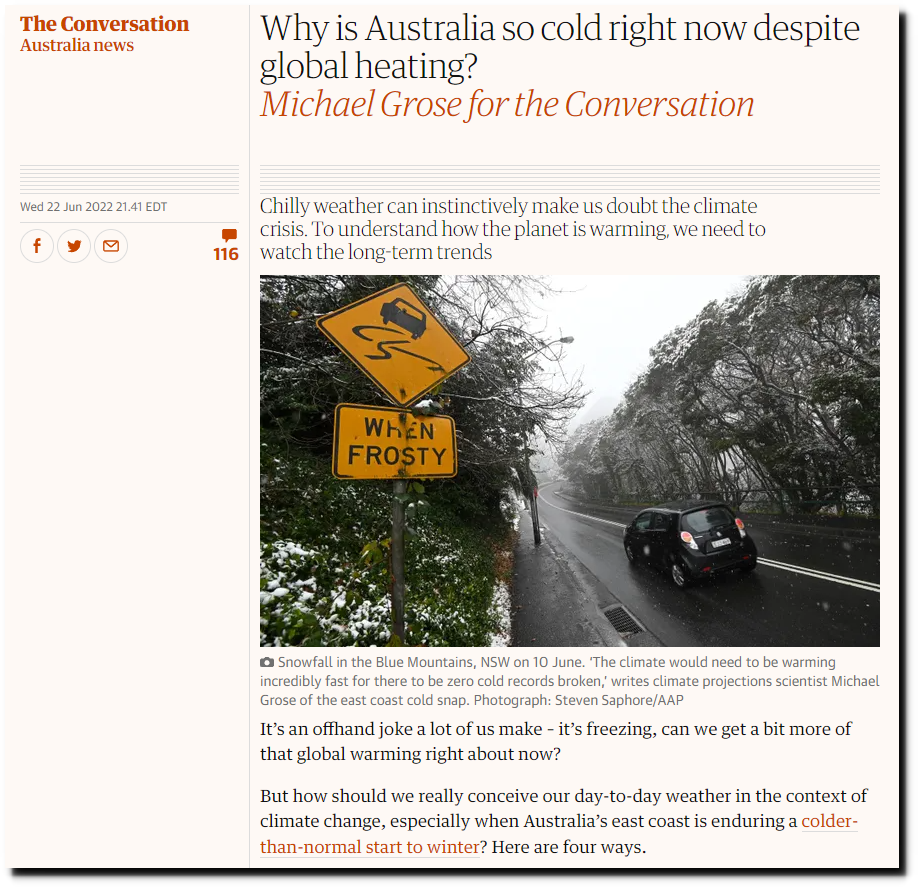 Why is Australia so cold right now despite global heating? | Michael Grose for the Conversation | The Guardian